This chef opens up her QC home and feeds "strangers" authentic Filipino meals
Traveling Spoon is the perfect platform to promote local cuisine to foreigners
Jan 23, 2019
Would you ever let strangers into your home and feed them a complete meal in your dinner table? If you can rent out your room via Airbnb or share a ride through Grab, then why not?
Traveling Spoon is another offshoot of the sharing economy. The platform connects travelers from all over the globe to local hosts who offer in-home dining experiences, cooking classes, and market tours. What started from a select number of hosts in Asia exponentially grew in the past years. These days, there are over 350 hosts in numerous countries to choose from; each one offering a unique experience to guests. Some hosts accept solo travelers while other can accommodate up to 15 guests.
Chef Isi Laureano, one of the principal hosts in the Philippines, has been welcoming guests to her Quezon City home since 2015. She enjoys the liberty of setting up her own offerings and crafting menus based on her own pricing scheme. "I offer our favorite family dishes. And of course, I find inspiration from the cooks in our family," shares Laureano. "I was born and raised in Malabon and my grandparents were my first culinary teachers. We lived near a market, where we bought all our fresh ingredients every day. There weren't a lot of food establishments in our neighborhood."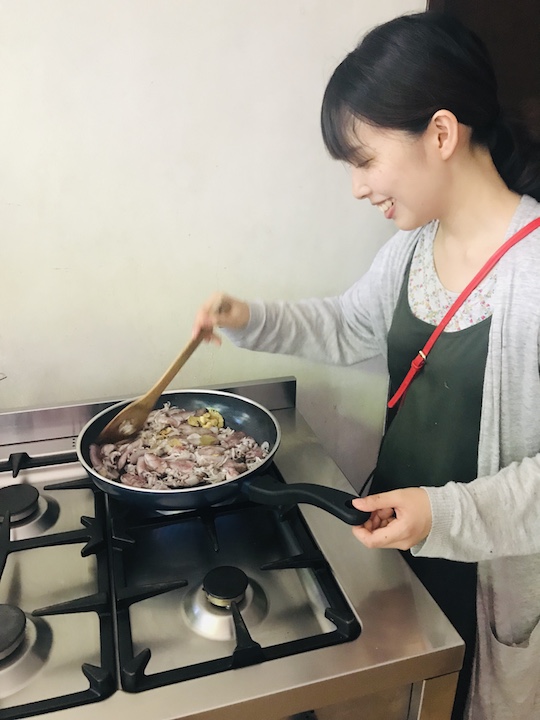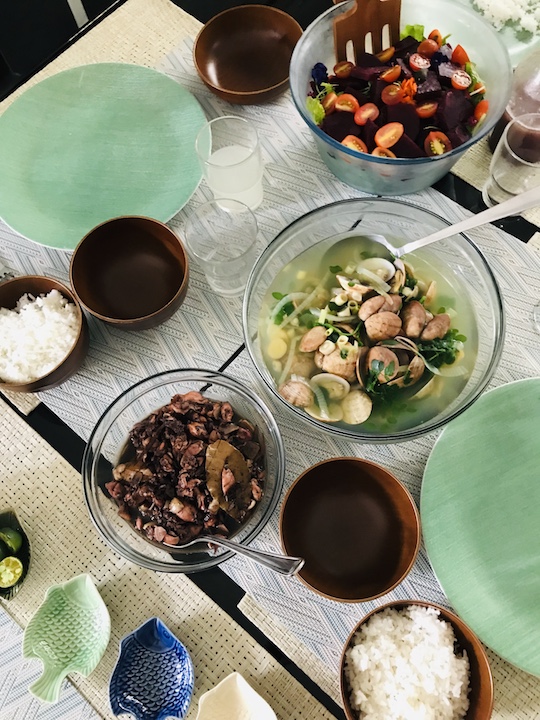 She doesn't really have a fixed menu. "Because sometimes I get guests who are allergic to seafood or cannot eat meat. Most of the time the menu is really a surprise. And that is when I get my skills tested and ask for their feedback right away." Her process starts off by finding inspiration from the cooks in her family. Then she heads out to source ingredients a day before the scheduled booking. She also sometimes asks farmer friends what they have available so she can feature fresh produce in her dishes. "I like to serve a lot of vegetables and fruits since I know most foreign guests are not aware that we have so much more to offer than adobo and sinigang. I love using all local," she says.
So far, she's only had good experiences with her foreign guests. "We manage to make whatever is on restaurant menus different here at home," she adds. Her family recipes for mechado and adobong pusit have garnered positive feedback. Most foreigners are adventurous and are almost always willing to try any new dishes and ingredients—except they mostly find the ampalaya in pinakbet quite appalling. Along the way, she gets to introduce guests to what Filipino cuisine is really about.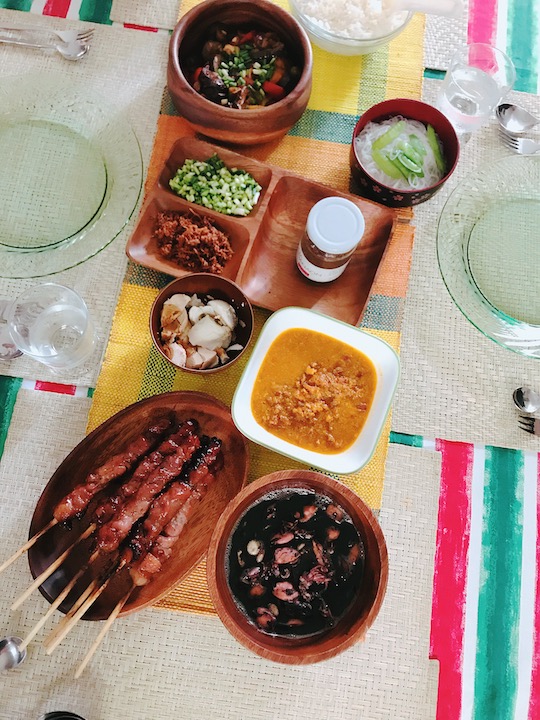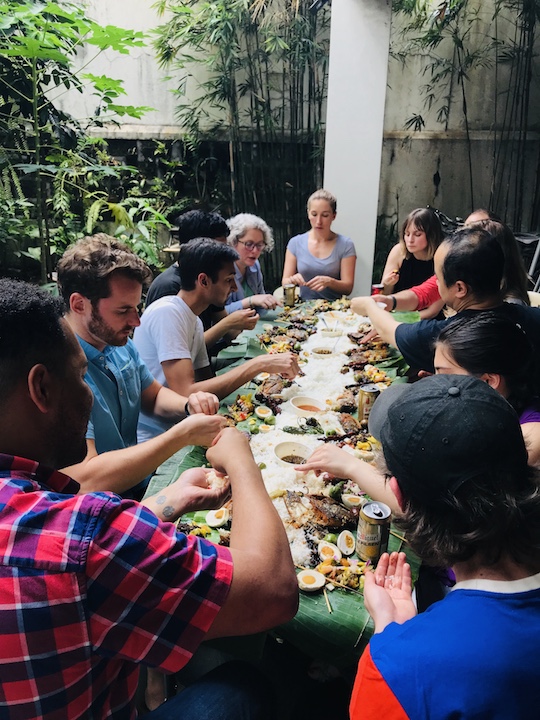 The service isn't just exclusive to foreign guests. She welcomes local diners, too, especially those who'd appreciate a refresher course on Filipino home-cooking. "Our family home is my stage for making and serving authentic food from our country's ingredients. The reason I wanted to be a host is because I get to promote my culture and my country in my own little way."
Connecting with guests, even for a few hours over a warm, hearty meal, is another reason why this chef appreciates Traveling Spoon. "I also get to know more about them and their culture and you get to share what you know about the Filipino cuisine," she says. "Food is a natural icebreaker; you can connect with anybody no matter what their language or cultural differences, over food. And that's what I've learned from Traveling Spoon, you can make the world a smaller place just by offering these food experiences. I am proud to be helping our country through food from my home."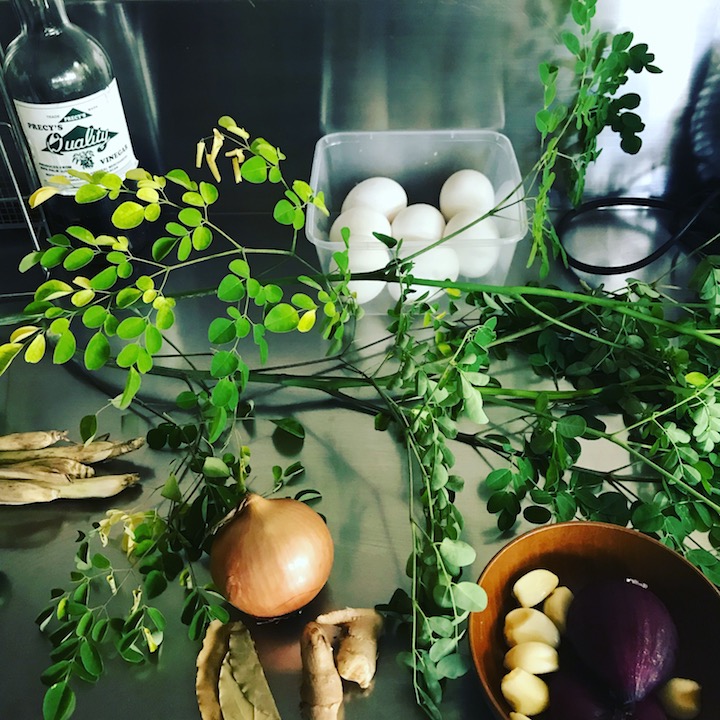 Currently, there are only four local hosts in Metro Manila, and they'd appreciate more people to open up their kitchens, especially in the provinces. With Filipinos having a penchant for welcoming anyone and everyone and the undeniable love for sharing a good meal (plus, doesn't every household argue that the best Filipino food can be found in their own home?) then championing local cuisine via Traveling Spoon shouldn't be a problem at all. 
All photos courtesy of Isi Laureano.
Get more stories like this by subscribing to our weekly newsletter here.
Read more:
Let these private chefs and caterers take care of your next holiday feast
LOOK: Manila's first vegan soft-serve sorbet at UP Town Center
Check out these local shops that sell eco-friendly products
Read more by Idge D. Mendiola:
Meet the persona behind popular social media page Masarap ba?
Level up leftover ensaymada with these recipes
Proudly Filipino chocolate company Auro opens shop in Japan
TAGS: chef isi laureano traveling spoon