Cooking up your own dishes definitely adds an intimate touch to your holiday spread, but this may not be the wisest and most cost-effective decision if you're feeding a crowd.
For the holidays, we've gathered a list of cooking outfits that you can find online. You can hire them to cater your parties, or buy one of their platters to bring to a potluck.
Alba Restaurante Español
896-6950 or 51; www.alba.com.ph
38 Polaris St., Bel-Air, Makati City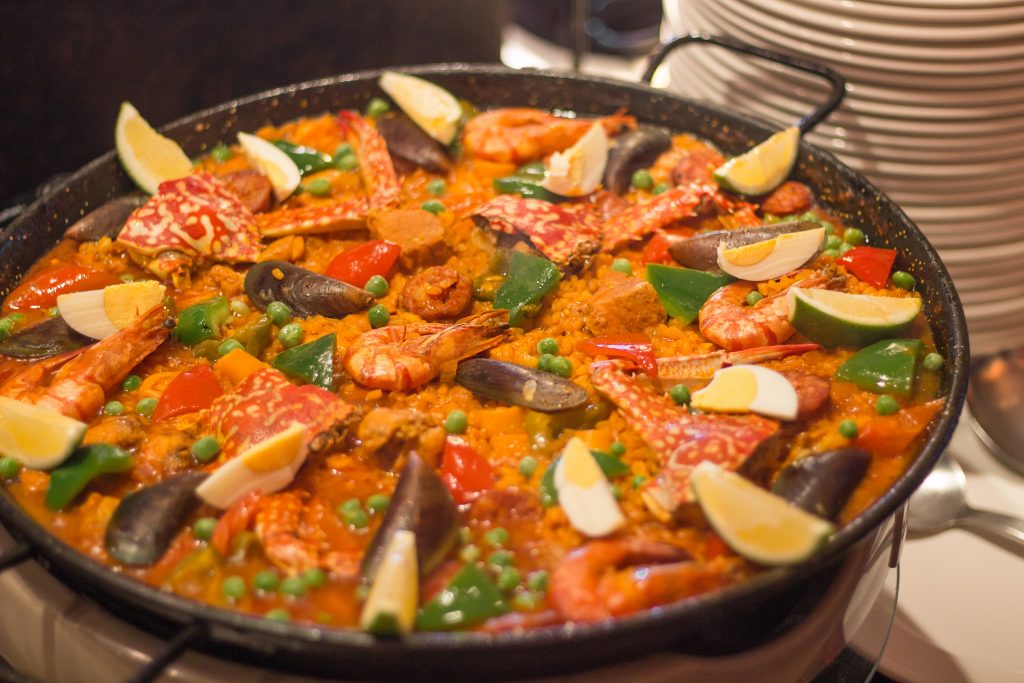 In business since 1952, Alba has always been the go-to place for paella and tapas. With a founder originally from Avila, Spain, we challenge anyone to find dishes more authentic than theirs. Catering offers a choice between a buffet and pre-packaged sit-down menus.
À Table
0917-8621800; dulcemagatgibb@yahoo.com
Salcedo, Makati City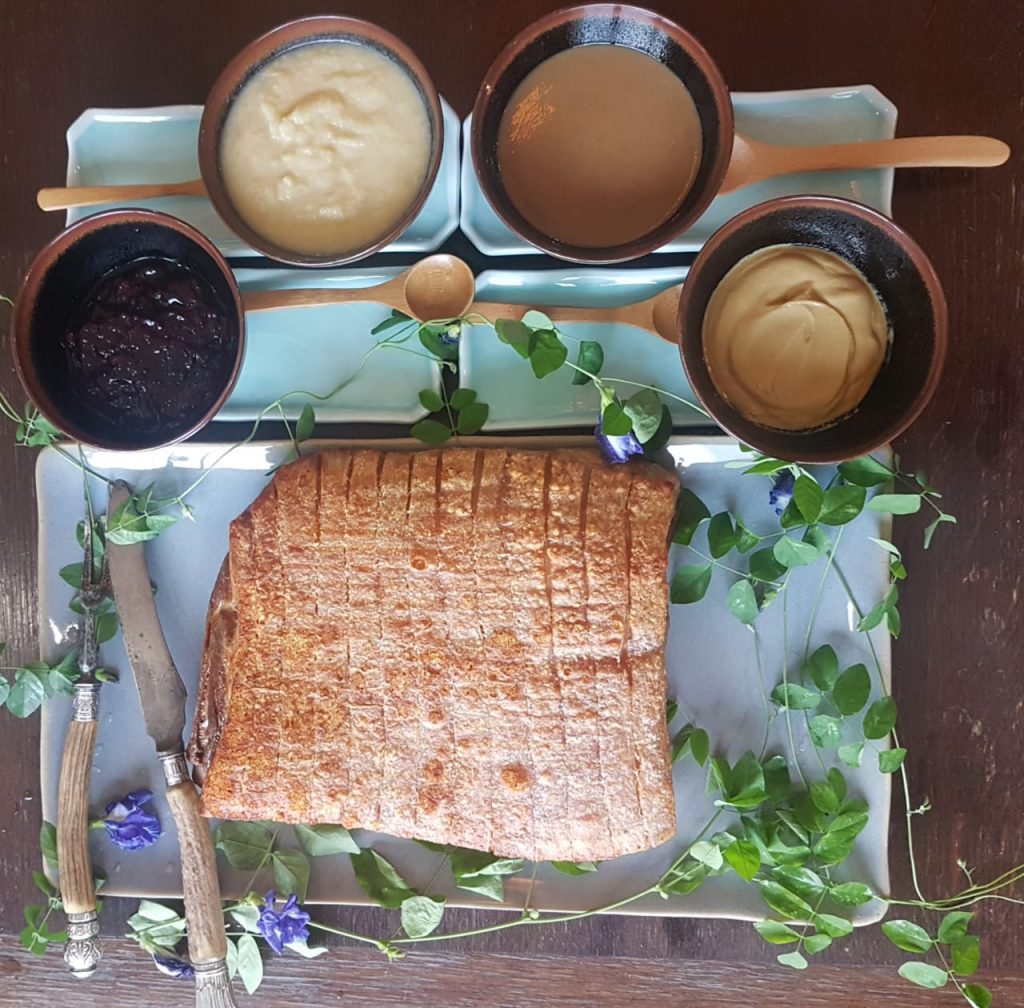 Chef Dulce Magat-Gibb, a graduate of Le Cordon Bleu, shares family favorites like crispy roast pork belly and honey layer cake. À Table caters mostly to private dinner parties but also offers potluck party dishes available for pick up from their Salcedo branch.
Apéritif
0917-5737171; www.aperitifph.myshopify.com
4/F SM Aura, Fort Bonifacio, Taguig City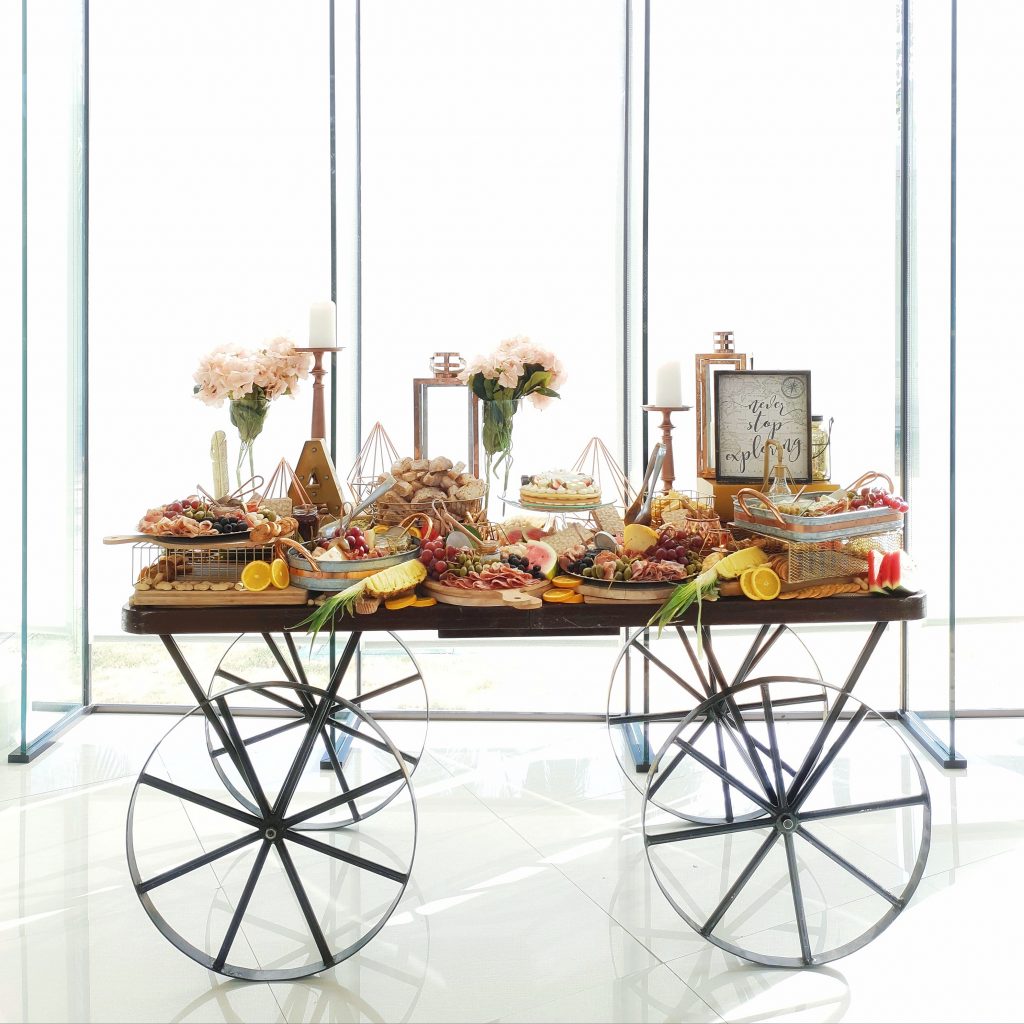 Known for its graze boxes, Apéritif also offers grazing tables for those who want to steer away from the traditional buffet set-up. Fans of sit-down meals can enjoy Apéritif's variety of main dishes that can be styled right on the table or on their carts.
Center Table Catering
824-5179; www.centertablecatering.com
#60 Madrid cor. Amsterdam Sts., Merville Park, Parañaque City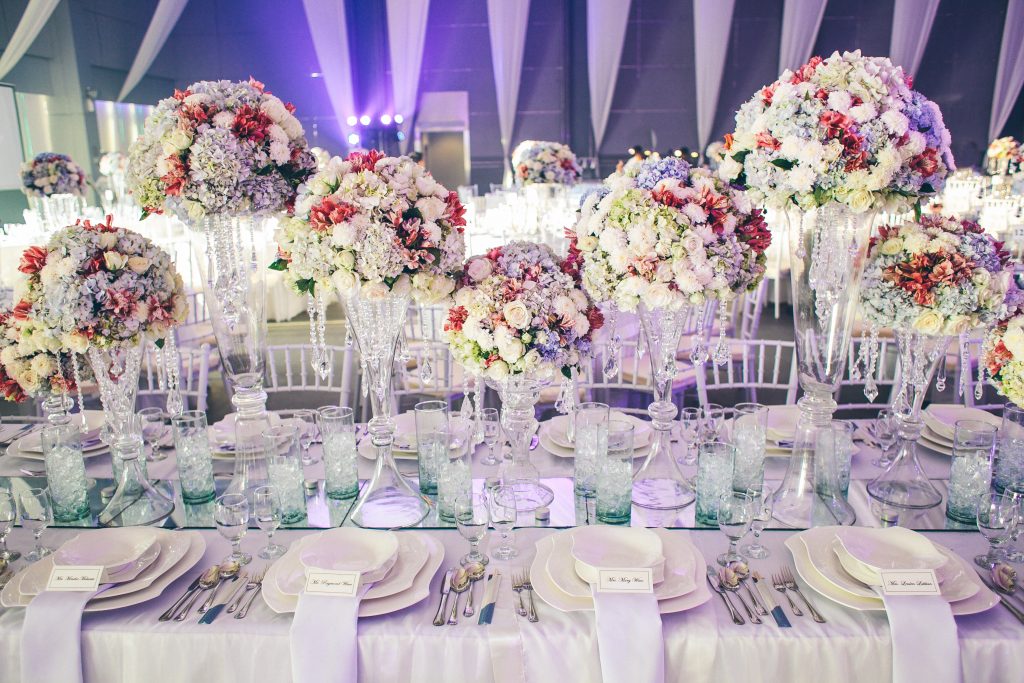 Since 1987, Center Table Catering has been known for lavish settings and recipes like their roast beef that are handed down from one generation to the next. Guest list running to the high tens? Be assured this service has catered to heavy-duty events like the State of the Nation Addresses in 2015 and 2017.
Chef Rosebud's Kitchen
0916-6370182; instagram.com/chefrosebudskitchen
Chef Rosebud's Kitchen sells big party platters. It's owned by celebrity chef Rosebud Benitez, otherwise known was Chef Mom. Her menu consists of noodles and entrees, as well as desserts, that, as her moniker suggests, have a touch of "mom" to it because of their home cooked nature.
Hapag Private Dining
0947-5601853; instagram.com/hapagprivatedining; hapagprivatedining.com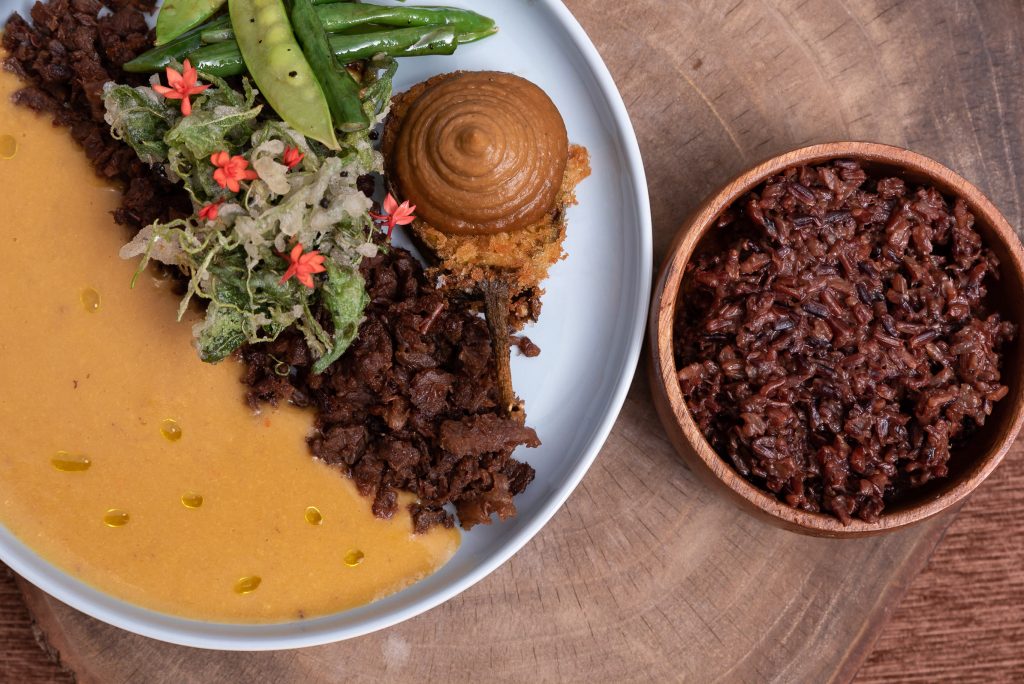 Hapag was started by three young culinary school grads Thirdy Dolatre, Kevin Villarica, and Kevin Navoa. As the name suggests, they serve Filipino food, but the private catering service has a more experimental take on the cuisine, and they source their ingredients locally. Special mention to their laing stones, laing balls that they fried and battered with squid ink, which they serve in a big, clay pot.
Leys Kitchen
0917-8486889; instagram.com/leys_kitchen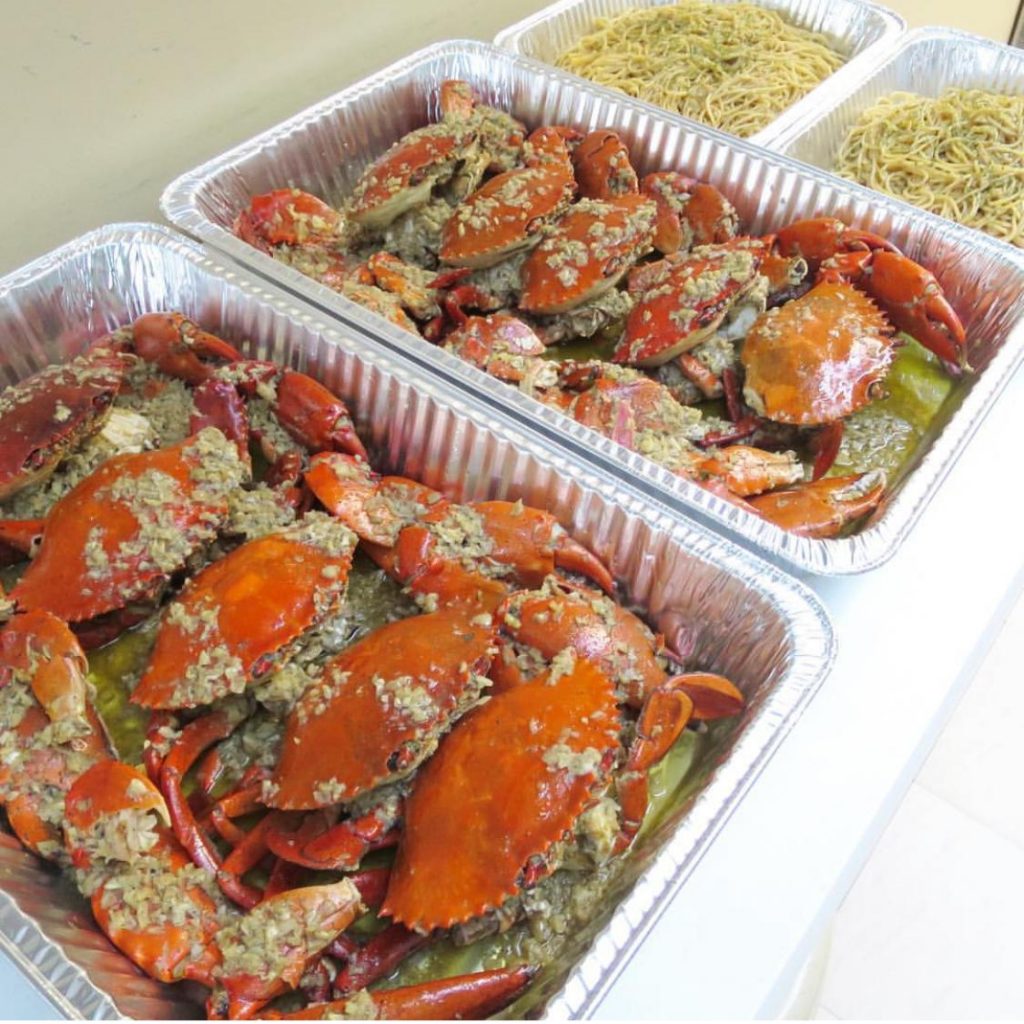 Leys Kitchen is headed and manned by Angel Ley, a foodie-turned-home chef. Her signature dishes are her crab platters, whole crabs covered with coconut curry sauce or garlic, as well as noodles. Since Leys is a home chef outfit, expect homey dishes that taste like your mother's cooking.
nawwTy's Kitchen
0918-9987474; nawwtyskitchen@gmail.com; Facebook.com/nawwtyskitchen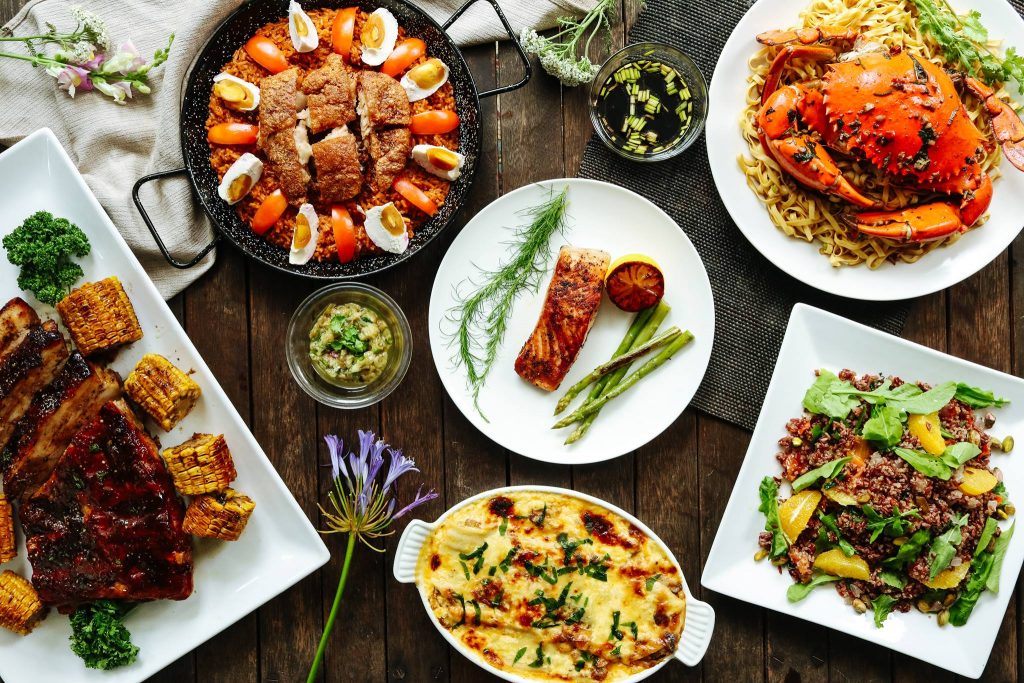 From the curator of The Gourmand Market pop-up food fest, nawwTy's Kitchen offers luxe comfort food like prime rib roast and crab fat paella, which can be ordered a la carte. They accommodate small to mid-sized groups with a maximum of 60 people.
Private Dining by Happy Concept Group (HCG)
0917-1401499; www.privatedining.com.ph
G/F Greenbelt Mansion 106 Perea St., Legaspi Village, Makati City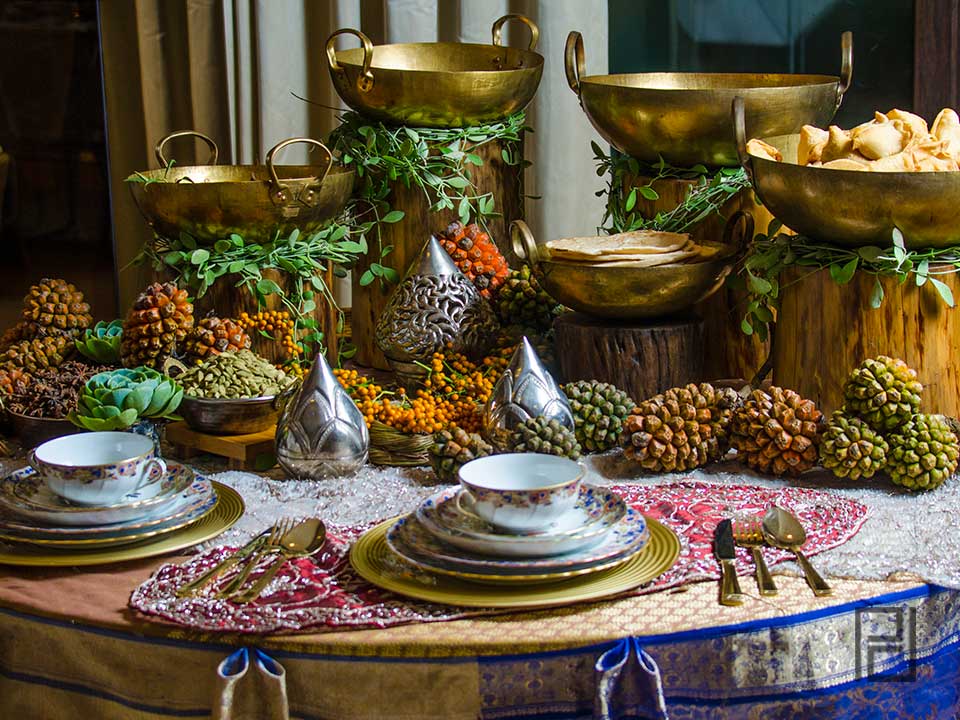 For intimate gatherings, HCG specializes in personalized and themed set-ups, with a wide variety of cuisines in its selection. Happy Ongpauco, the force behind HCG, creates intricate table settings that may include Fornasetti and Hermès pieces from the group's extensive luxury plate collection. Imagine the experience.
Soil Private Dining
0998-8620021; instagram.com/soilmoderndining; soilmoderndining.com
Soil, started by Chef Lorenzo Pimentel and his brother Iñigo, has a modernist take on Filipino cuisine, focusing more on finding Filipino flavors rather than recreating classic dishes. An example of this is their Duck Confit, which doesn't immediately come across as Filipino until you smell the warm gata and taste the wild mushrooms that they've used.
This story originally appeared on Northern Living and Southern Living Host Issue.
Read more:
Skip the gift wrapper and do these eco-friendly wrapping tips instead
What to listen to over the holidays: 12 Days of Christmas Records
These 8 light destinations that will make your holidays brighter