A parent's cooking is truly something else, no? They may not be the most authentic and traditional a dish can be, but they're so damn good; they etch a spot in our hearts together with every scintilla of nostalgia.
And if we all have the ability to start a restaurant to honor our parents' culinary skills, I think we all would. Just like what Cyril Addison and his wife Pierre of Gallery by Chele did at Ricksha Streetside Tandoor, a humble hole-in-the-wall on East Capitol Drive that aims to satisfy Indian cravings or educate palates with its dishes that put the highlight on flavors that aren't just spicy—especially that they aim to bring the tandoor at the center of their cooking. According to Michelin guide, a tandoor is a cylindrical clay oven that gives marinated meat and vegetables "a slightly blackened char, while keeping them medium-rare and succulent within."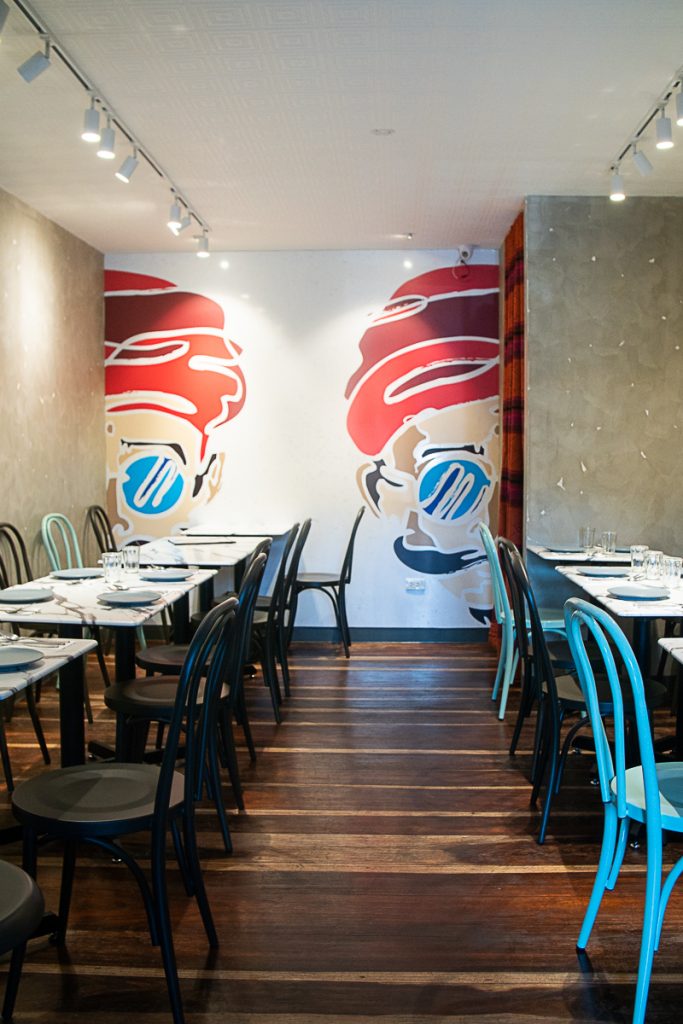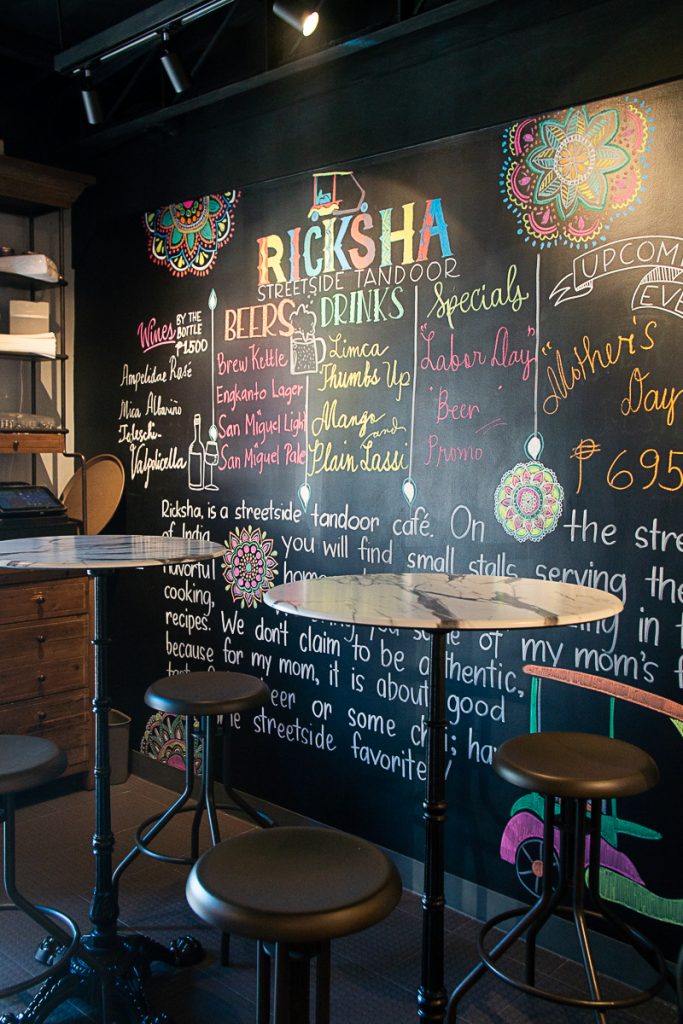 Addison, who used to be the operations director at Raintree restaurant before becoming a partner at Gallery, is quick to clarify that their food is not traditional and authentic. "It's based on my mom's recipe. Somebody else would have their own, but these recipes are what I grew up [in India] with," he says. Rebecca Addison, Cyril's mom, only cooks at home but she loves to experiment, mixing western flavors with Indian to create something new.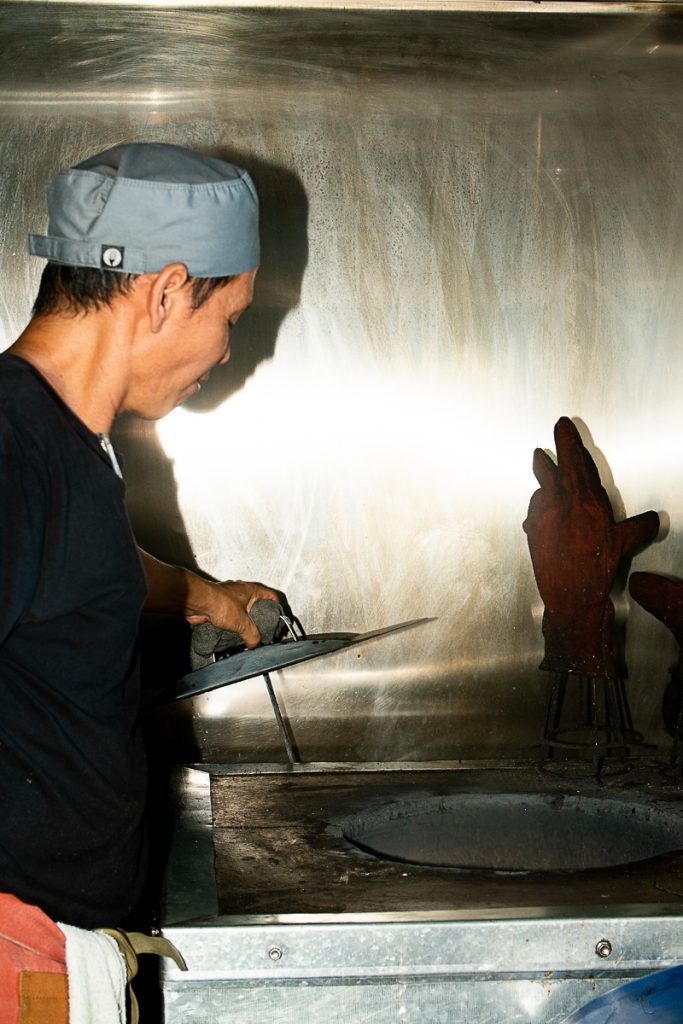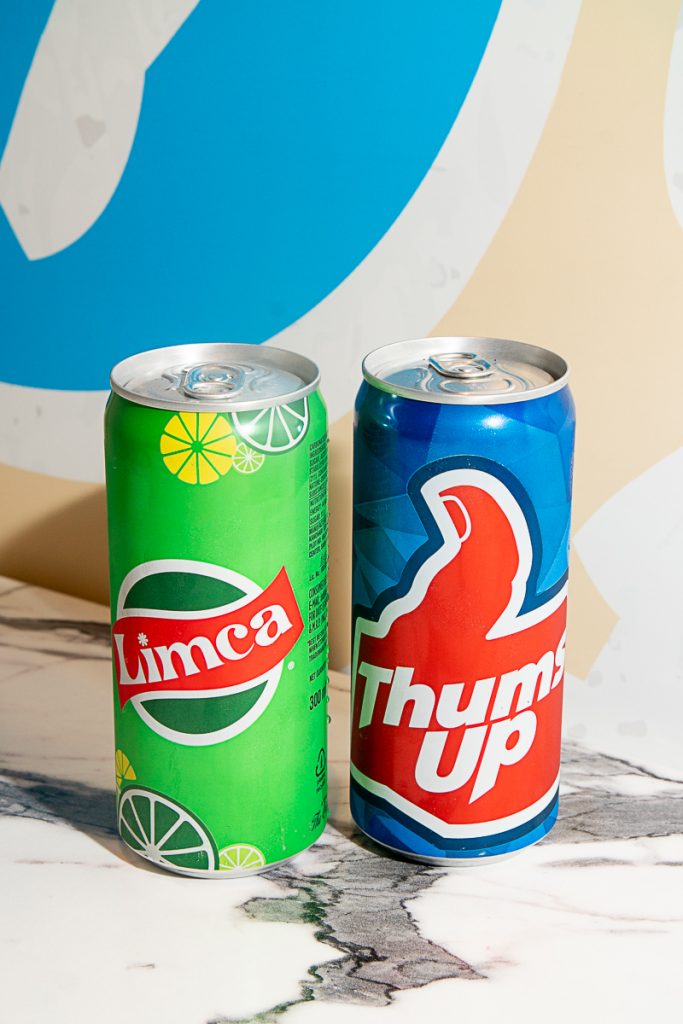 We started the short trip down Addison's memory lane with the crispy bhajji fritters, which are big balls of fried onion covered in chickpea flour that comes with mint coriander and sweet tamarind-date sauces. These are one of the most popular street food in India, says Addison. "When you drive in India, you can just pull up and buy this."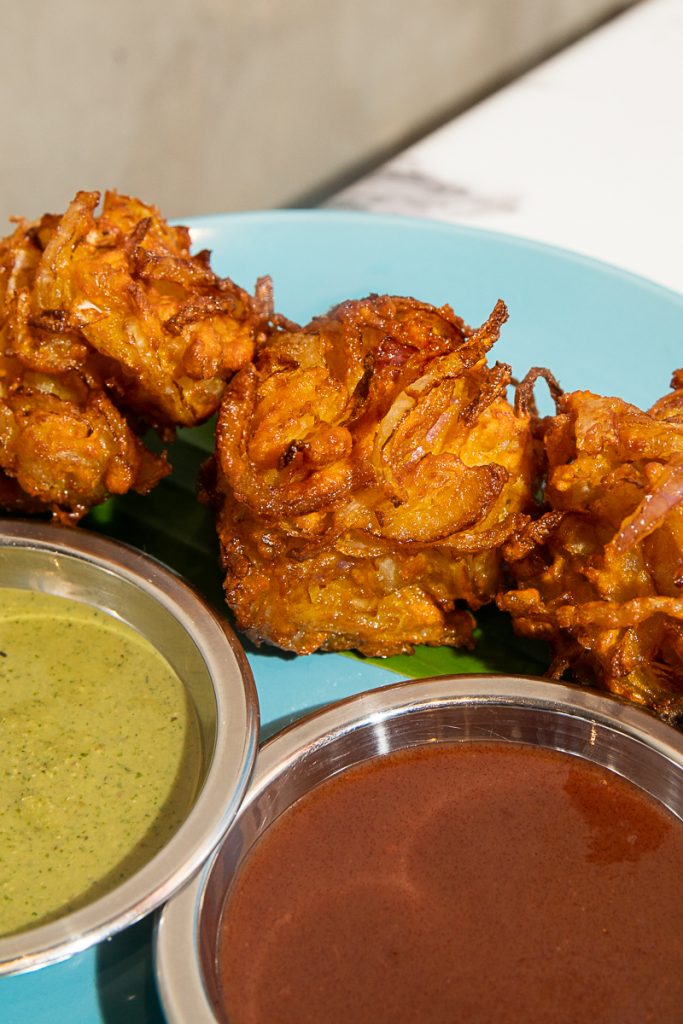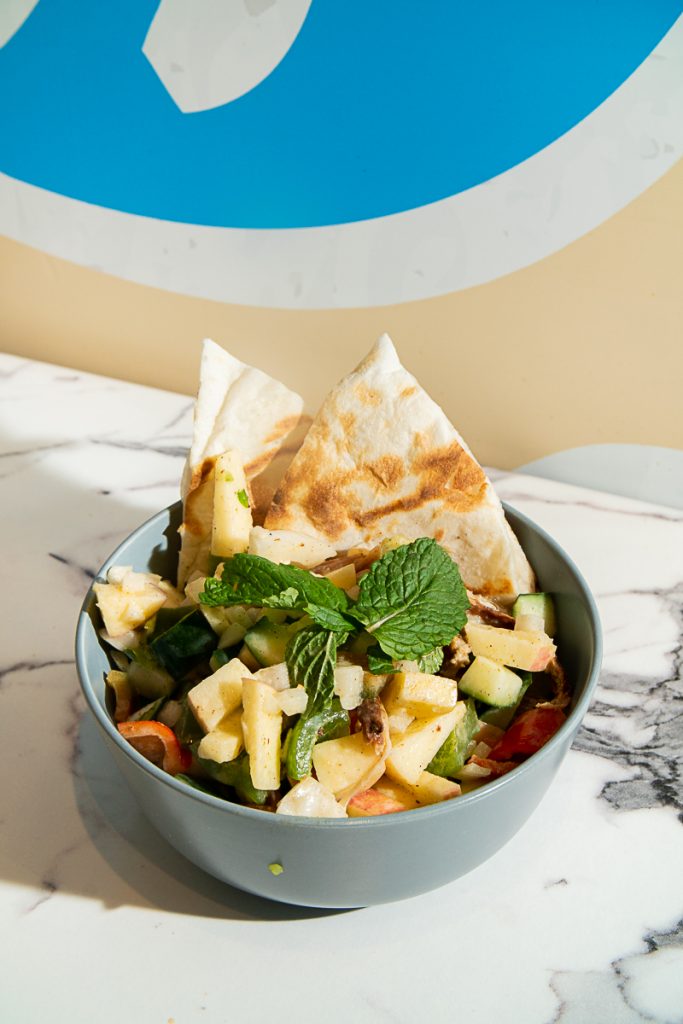 They also serve salads. "They're not exactly Indian, but I love eating salads," says Addison. Tandoori chicken salad is a light bowl of shredded chicken cooked in tandoor, mixed with homemade tandoori spices, and tossed with yogurt, apples, bell peppers, cucumber, and mint. It's served with naan. It's hearty which makes it a good meal.
Ricksha's vegetable biryani, on the other hand, looks like a science project. It's cooked dum-style: Green beans, potato, peas, fried onions, and rice were slow-cooked in a clay pot in a tandoor and sealed with bread so it steams inside for an even cooking. It's definitely a one-pot dish that's very aromatic and flavorful.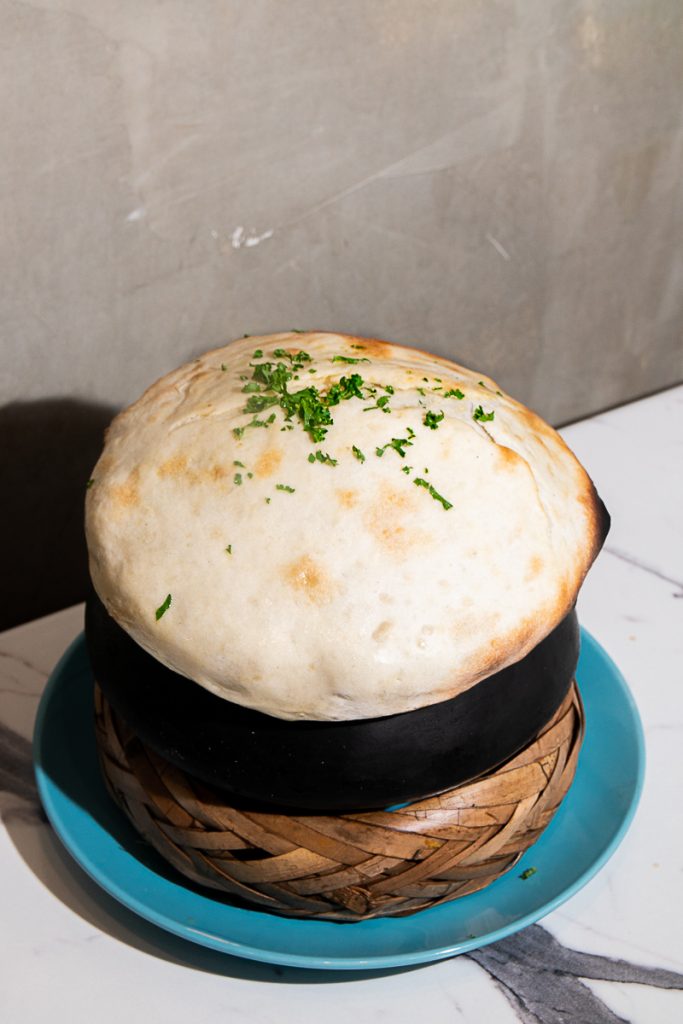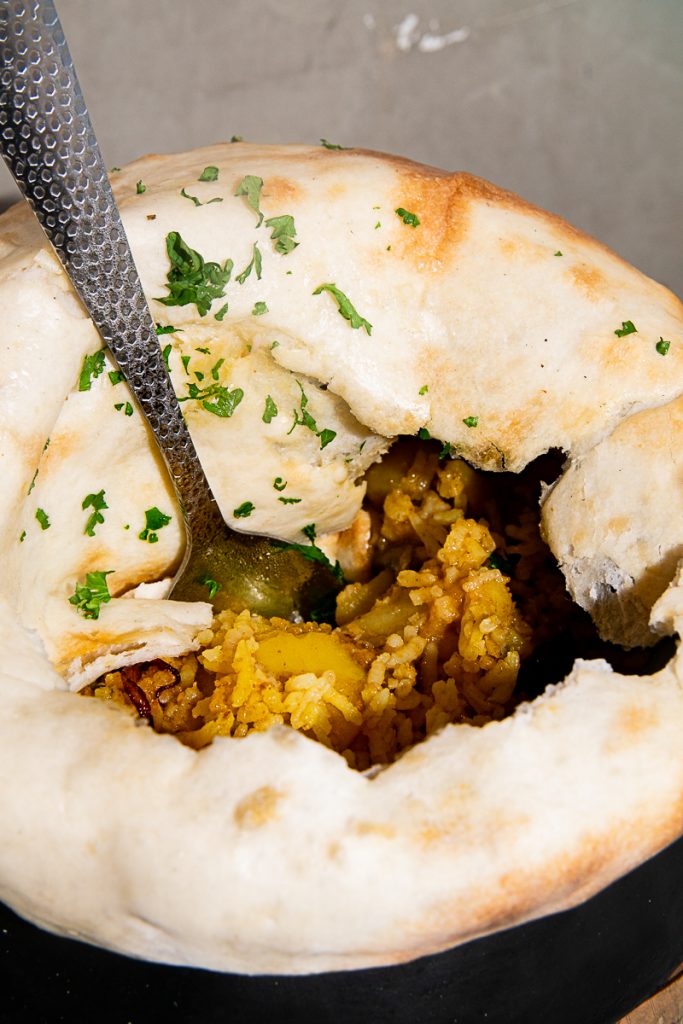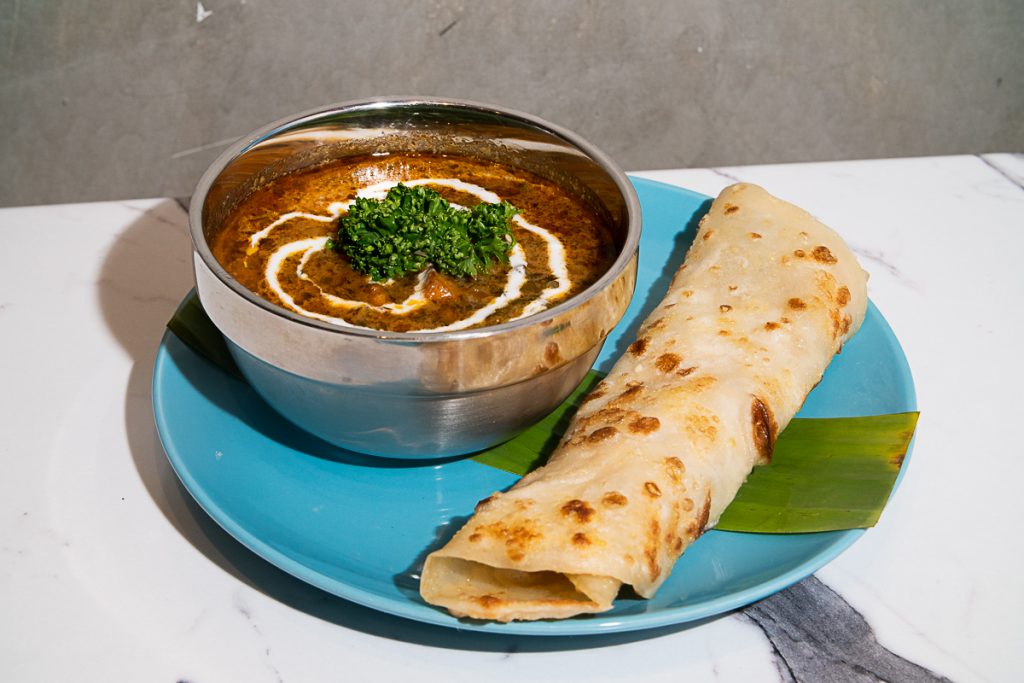 Their palak paneer is a creamy, comforting bowl of homemade paneer, a kind of uncultured and unaged cheese that's famous in India, mixed in spinach, coconut, and peanut sauce. It comes with a nice and layered homemade paratha that's chewy and buttery because of the ghee.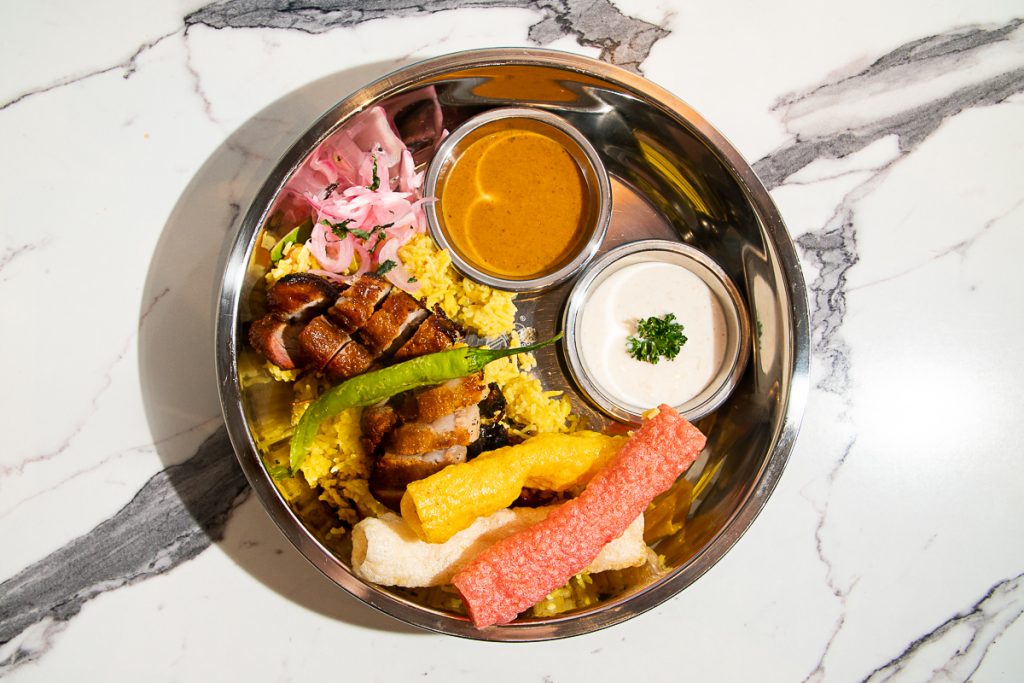 Addison also made a pork belly tandoor-style, which is a way to introduce their tandoori spices to the Filipinos. For this bounty dish, the meat is marinated overnight with their own blend of spices, cooked in the tandoor, basted in tandoori sauce, and served with Amma's curry sauce by his mother and raita to cool off the heat. On the sides are pickled onions and crispy rice fryums, a snack from his childhood.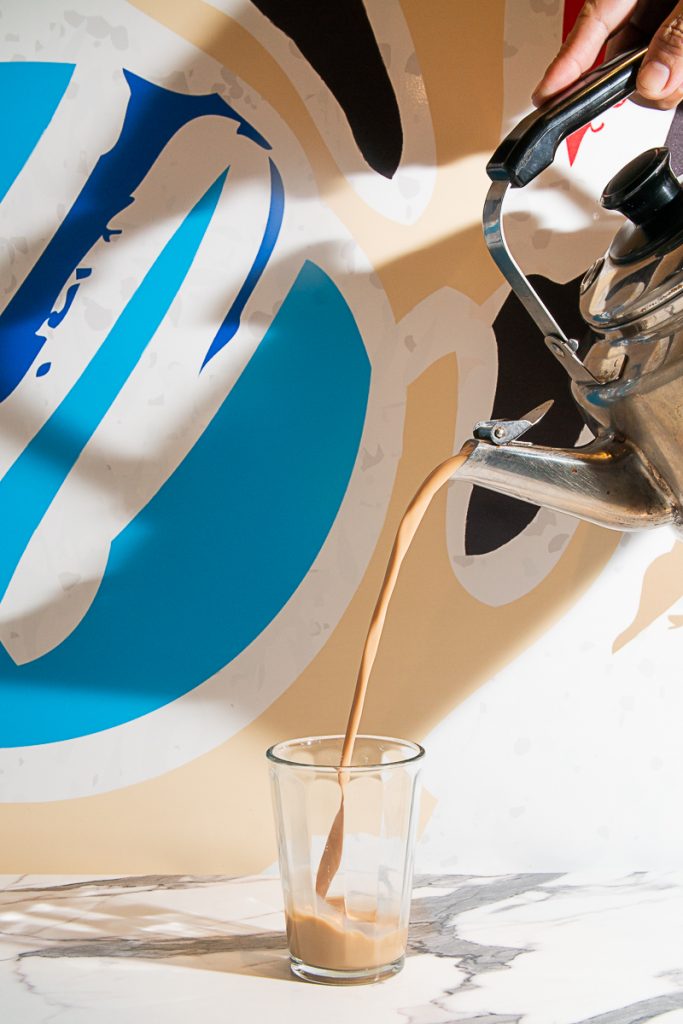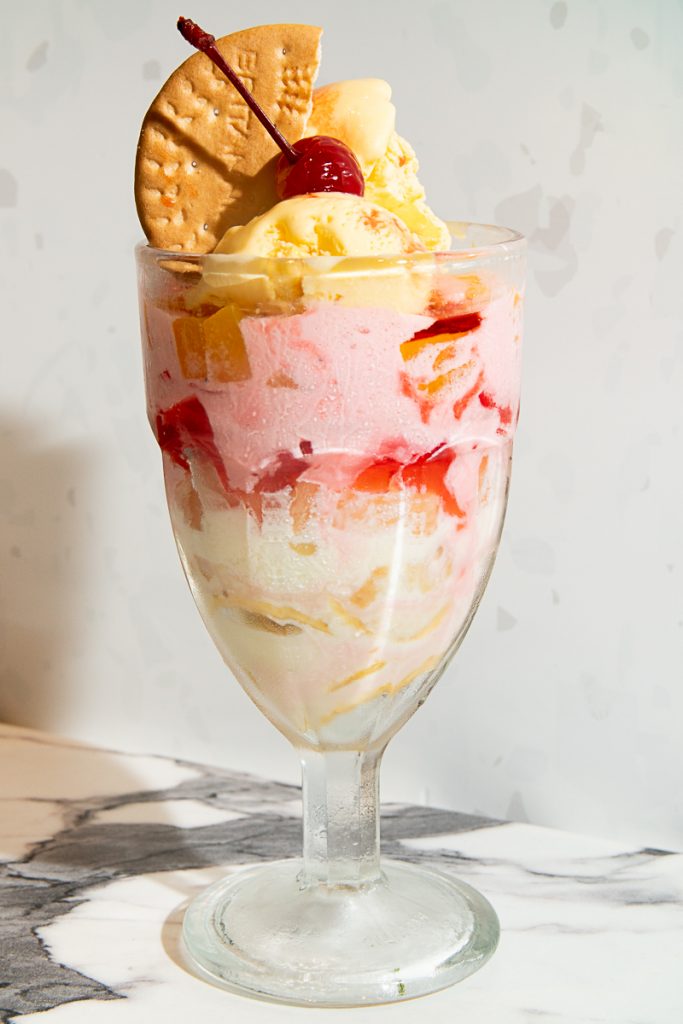 Our parents' kitchen is the first and best eatery we'll ever experience and Addison wants to share the idyllic comfort of theirs through the straightforward, no-fuss Ricksha.
Read more:
This Escolta coffee shop is also an artists-run space for cultural education
New vegan spot in Makati doubles as a mini zero-waste grocery store
Beat the rainy day daze with Indonesian spices at Pondok Rasa
Writer: YAZHMIN MALAJITO
PHOTOGRAPHY SAMANTHA ONG