Have you seen this film about OFW beauty queens in Israel?
See Binibining Promised Land and attend a talk by its director, Köken Ergun at Bellas Artes Outpost
May 15, 2019
If there is one thing we Filipinos are very invested at, it's probably beauty pageants—well, at least next to sports. Every year, the broadcast of the Miss Universe pageant is a much-awaited event anywhere in the country. Everyone from people at the salons to employees in their offices await if our bet will take home the crown.
In fact, we love our pageants so much that we even take them everywhere we go, even overseas. In 2016, a documentary entitled Sunday Beauty Queen followed the story of Overseas Filipino Workers (OFWs) who join an annual beauty pageant in Hong Kong.
But even before that, there was another film about a storied pageant in Tel Aviv, Israel where the contestants are Filipino caregivers. The pageant, which started in 1964, is called Binibining Promised Land. It takes place on a Saturday, a day of Sabbath when the workers are free from their usual jobs.
Köken Ergun, a Turkish director/artist is the mind behind the project which recorded two consecutive years of the Binibining Promised Land (2009-2010).
Ergun is known for his works based on contemporary rituals, holidays, and other observances that spans cultures, such as beauty pageants.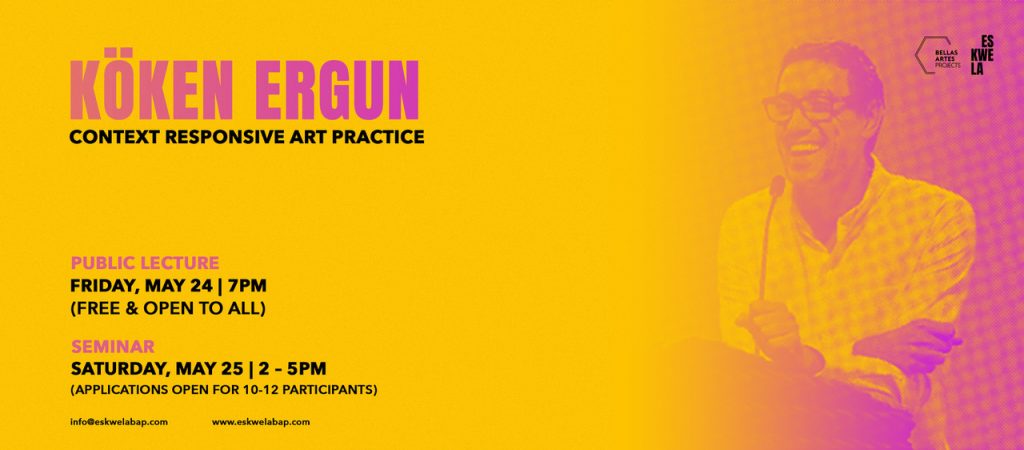 The film entitled Binibining Promised Land (2009-2010) was part of his installation at the Palais de Tokio in Paris for the 3rd edition of the Contemporary Art Triennial exhibition in 2012, and is currently on view at the Bellas Artes Projects (BAP) Outpost at The Alley in Karrivin.
The Turkish director will also be hosting a public lecture and a seminar called Eskwela on May 24 and 25 at BAP Outpost to tackle his filmmaking practice and importance of the representations of underground communities and subcultures.
BAP Outpost is located at 2F The Alley at Karrivin 2316 Chino Roces Avenue, Makati.
For more information, please contact [email protected] or (02) 817-2205.
Read more:
You can soon stream the Nick Joaquin classic film "A Portrait of the Artist as Filipino"
Philippine cinema mourns passing of director and production designer Cesar Hernando
Quezon biopic's big win at Canadian film fest proves the allure of historical films
TAGS: