Learn the Japanese art of making miniature sculptures on Jul. 1
Part of Ayala Museum's On-The-Go traveling exhibits, "Contemporary Wood-Carved Netsuke Exhibition" will feature authentic netsuke pieces and a demonstration by netsuke artists
Jun 21, 2019
We've talked about Japanese lifestyle concepts before (kakeibo is a personal favorite), but not so much about their distinct cultural art forms. One of these is called netsuke, a type of garment fob used to attach items on an obi (the sash on a kimono).
According the the netsuke resource International Netsuke Society, this is because the "traditional form of Japanese dress, the kimono, had no pockets," which is why Japanese men would "suspend their tobacco pouches, pipes, purses, writing implements, and other items of daily use on a silk cord passed behind their obi. These hanging objects are called sagemono. The netsuke was attached to the other end of the cord preventing the cord from slipping through the obi. A sliding bead (ojime) was strung on the cord between the netsuke and the sagemono to allow the opening and closing of the sagemono."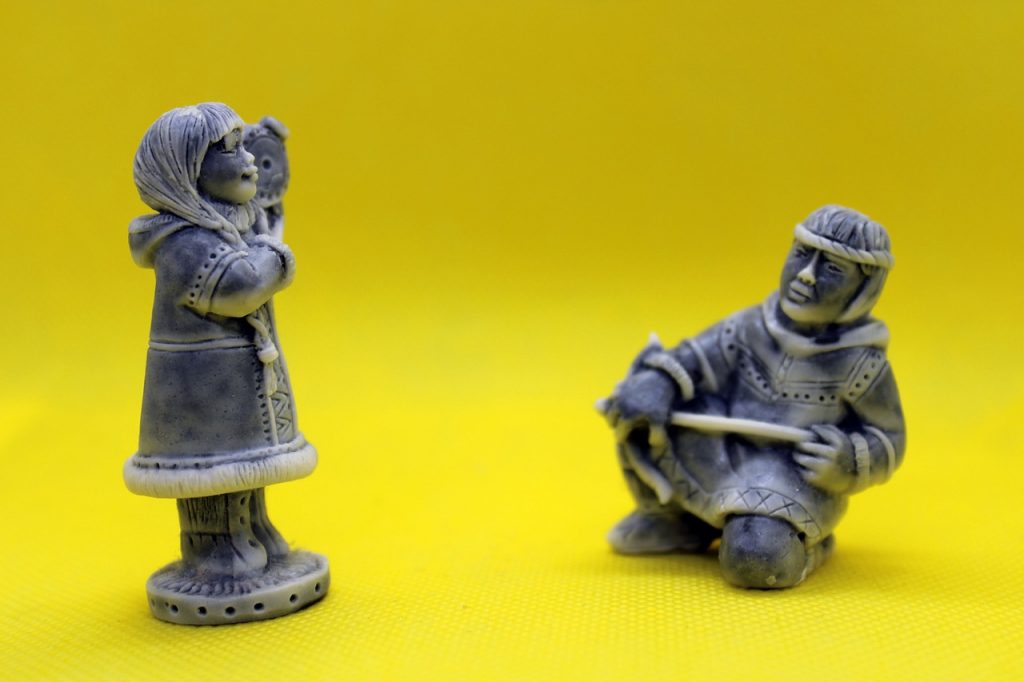 Over time, netsukes became more and more intricate, with netsuke artists crafting beautifully carved sculptures from boxwood, ivory, and precious metals to act as fobs. As per Encyclopedia Brittanica, this is because "the members of the newly risen merchant class, ranking below the samurai, were not permitted to wear jewelry," and so "netsukes took the place of other personal adornment." Use of netsukes in daily wear has become obsolete since Western civilian clothes became the norm in Japan, but they're still highly regarded as art and fashion pieces.
If you're interested in seeing a real life netsuke (and see how they're made), you can head over to the Greenbelt 5 Gallery in Makati on Jul. 1. A collaboration between Japan Foundation, Manila, Ateneo de Manila University's Arete, the Japanese Embassy, and Ayala Museum, the "Contemporary Wood-Carved Netsuke Exhibition" will feature authentic netsuke pieces. Before the opening reception, there will also be a lecture and demonstration at 4 p.m. by netsuke artists Mr. Tadamine Nakagawa and Ms. Asuka Kajiura, with Dr. Karl Cheng Chua from Ateneo de Manila University. It's part of the Ayala Museum's travelling exhibits. (Read: PSA: Ayala Museum will be closed for renovations starting June 1)
For more information on the event, you can check out Ayala Museum's Facebook page.
Featured photo courtesy of Валерий Цуркан from Pixabay
Get more stories like this by subscribing to our newsletter here.
Read more:
This ancient Japanese philosophy will be your new guide to modern life
Embrace negative space with the Japanese concept of "Ma"
This izakaya shows us what progressive Japanese cuisine looks like
Read more by Zofiya Acosta:
Queer safe spaces that aren't clubs
Check out the Ayala Museum Doll Collection at Market Market
We visited these underrated Japanese cities—and here's why you should, too
TAGS: Ayala Museum japanese art japanese foundation netsuke nolisoli.ph