View the early works of the father of Philippine conceptual art
There will be a curator's talk on Roberto Chabet headed by his former student Ringo Bunoan on Jun. 26
Jun 24, 2019
Before he died in 2013 at age 76, Roberto Chabet was a veritable Renaissance man. He was an architect, painter, sculptor, writer, stage designer, marathon runner, photographer, curator, and UP fine arts teacher, and he was most known for being the founding father of Philippine conceptual art as we know it today. He was also the first the Cultural Center of the Philippines's first museum director and led the conceptual art group Shop 6. Artist Emmanuel Garibay, a former student of Chabet's, once said, "I don't know anyone who has had such an enduring influence on Philippine contemporary art as Mr. Chabet."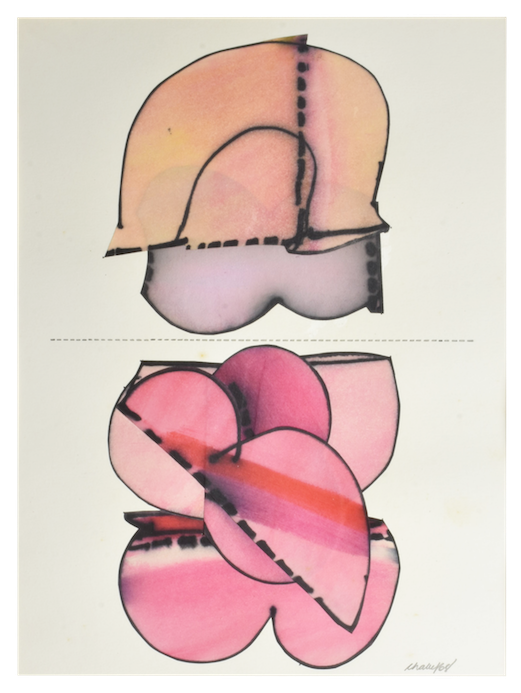 But before all that, Chabet was an architect-turned-artist with no formal training in visual arts. At 31 years old, Chabet left for New York and stayed in an apartment owned by his close friend Luis Romero to prepare for his stint as CCP museum director; this involved observing museum practices and learning about all the developing art trends, and to an untrained virtuoso, this period virtually became a unique kind of art training. Before he left, Chabet had already started painting works that were a clear departure from modernism—then the popular and favored mode of the Philippine art scene—but his stay in the U.S.'s cultural capital proved to be an especially fruitful period, and his increasingly conceptual works mirrored the turbulent scenes he was experiencing first hand in 1968. Because of this, he ended up leaving behind many works for his friend-turned-landlord.
From now until Jun. 29, you can view these early works at Salcedo Auction's private gallery at the Nex Tower in Makati. Showing not just the finished pieces but also his preliminary sketches, the exhibit is a unique chance to peer into a legendary artist's process, says curator and artist Ringo Bunoan, a former student of Chabet's.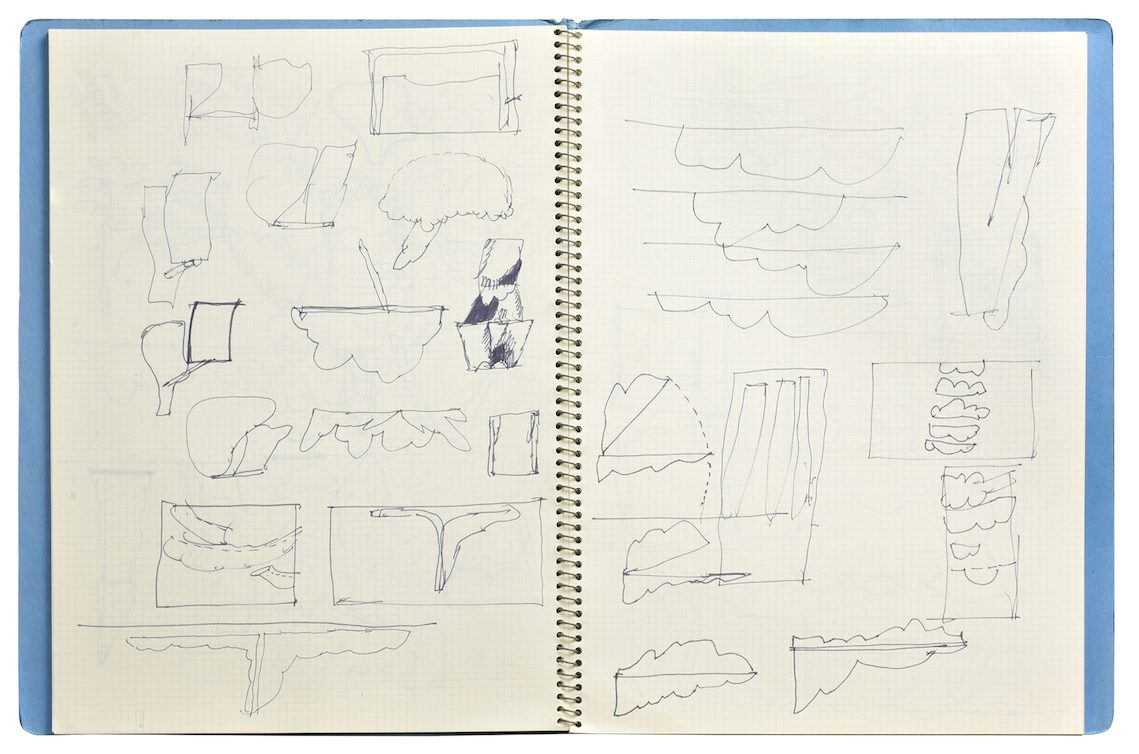 "This exhibition provides a unique opportunity to survey the foundation of Chabet's highly complex body of work. While it would later evolve into large-scale, immersive installations using plywood, readymades and other found material from the 70s onwards, drawing and collage remained an essential part of his art practice. He always threshed out his ideas on paper, regardless of their final form. Filling a gap in the research on Chabet's work, which until now, has been grounded on material available in Manila, this exhibition is a window allowing viewers a broader understanding of his work."
On the 26th, Bunoan herself will lead a curator's talk to discuss the old art teacher, and how he influenced entire generations of artists. That in itself is also a unique opportunity to view the work of an artist through the lens of the people he impacted.
To learn more about the exhibit, check out Salcedo Auctions' Facebook page or Instagram account.
Featured photos courtesy of Salcedo Auctions
Get more stories like this by subscribing to our newsletter here.
Read more:
Growing up in my dad's studio: A glimpse into the lives of Nat'l Artists with their children
LOOK: A font and exhibit honoring National Artist Abdulmari Imao
Read more by Zofiya Acosta:
Queer safe spaces that aren't clubs
Learn the Japanese art of making miniature sculptures on Jul. 1
The material and immaterial space of the Aquilizans' Fruit Juice Factory
TAGS: ringo bunoan roberto chabet salcedo auctions