For its 10th anniversary, Salcedo Auctions kicks off the year with its "Important Philippine Art Sale" centering around the newfound theme of redefining legacy. The annual art auction will be highlighting artworks from renowned Filipino artists which carry in them riveting stories of coming about and bringing people and their aims together. 
Opening the sale is an intense trio of oil on canvas works by National Artist H.R. Ocampo. The fiery and at the same time subdued abstract-impressionist paintings of Ocampo from  the '60s give us a look into the development of his style. 
The most eye-catching one being his magnum opus "Gemini," his depiction of Maria Christina's twin waterfalls in Mindanao. The artwork's harmoniously woven palette is something you have to see for yourself for you to get a sense of  the culmination of Ocampo's artistic intuition.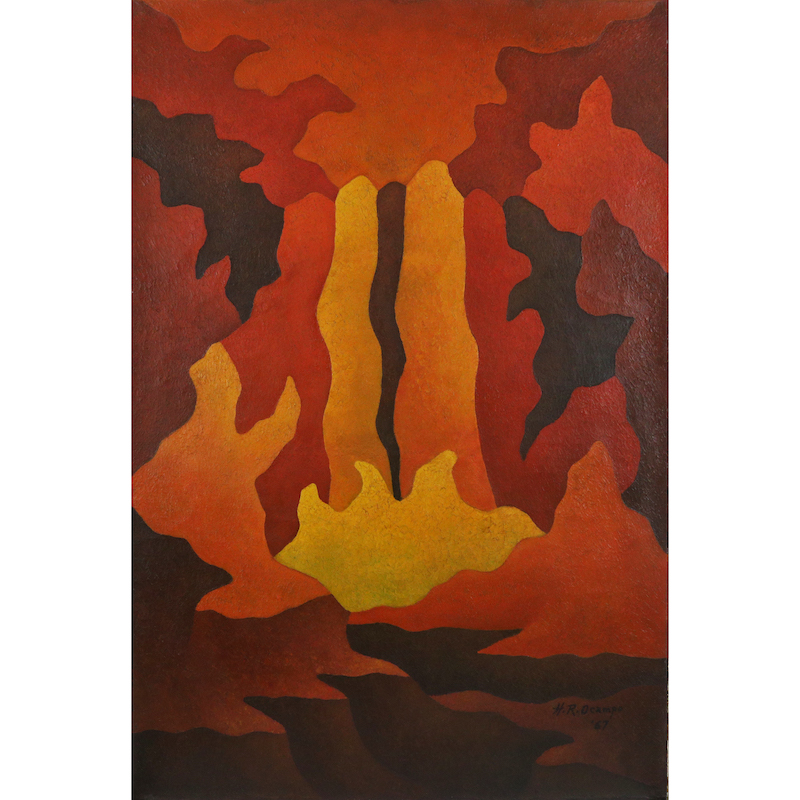 Ang Kiukok's works in the auction were part of renowned jewelry artist Cecilia Mulano's collection who he had forged a vital connection with. Mulano, despite not knowing Kiukok back then, had helped him with his migration papers when he was on the brink of being deported from the Philippines. With the national artist's influence on our local art scene, can you imagine if Mulano hadn't? Exactly. The anecdote reminds us of how seemingly little things can make all the difference. In this case, Mulano had drastically altered the history of Philippine art.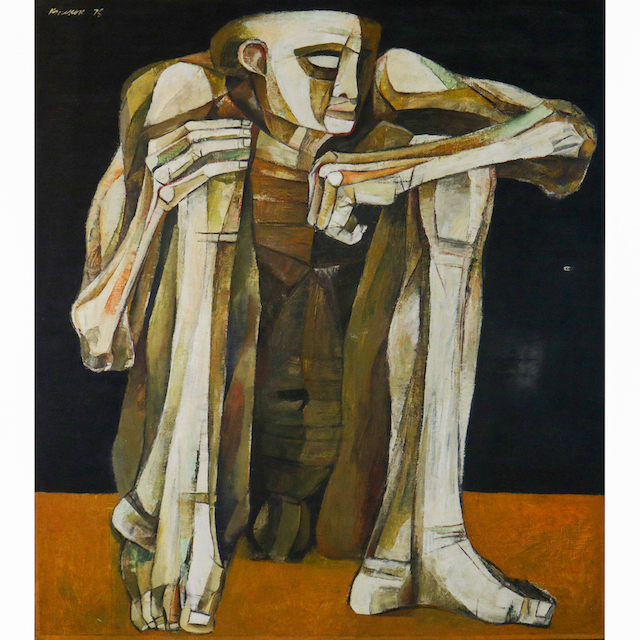 This massive expressionist painting entitled "The Man" by Kiukok will greet you in the main area of Salcedo Auctions. The piece was actually commissioned by Mulano's husband who she had introduced to Kiukok. Jose Mulano asked Kiukok to do a painting that would depict his anticipation of a higher job position. Kiukok came up with a piece that reimagined the human body into fragmented distorted and rigid shapes. 
Widely acclaimed contemporary abstract artist Justin Nuyda known for his enigmatic  "Mindscape Search" paintings donated four multi-layered dreamlike paintings to the auction. The paintings are under his more recent series entitled "Search Mindscape" and you may notice that each painting in the auction has a person's name in the title being: Michelli, Dennis, Charity and Brian; the organizers tell me that these are actually the names of Nuyda's doctors who he pays tribute to for helping him heal and taking good care of his health.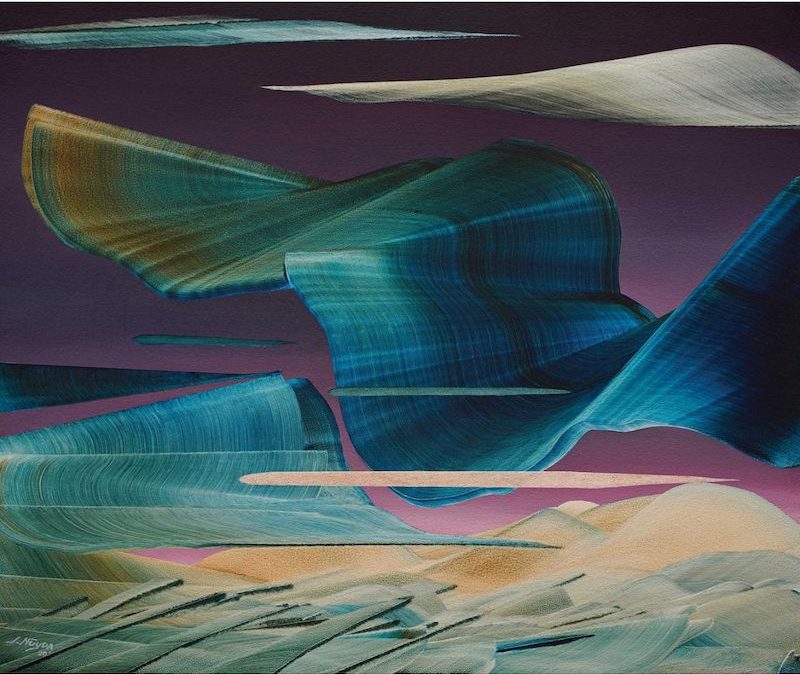 After experiencing the inevitable hardships of being diagnosed with cancer back in 2019, Nuyda realized how his art—through the funds and the practice it brings about—has literally and figuratively been keeping him alive. And so, in this auction he decides to pay it forward by giving all proceeds of his works  to Kythe Foundation, an organization that helps hospitalized children with cancer and other chronic illnesses.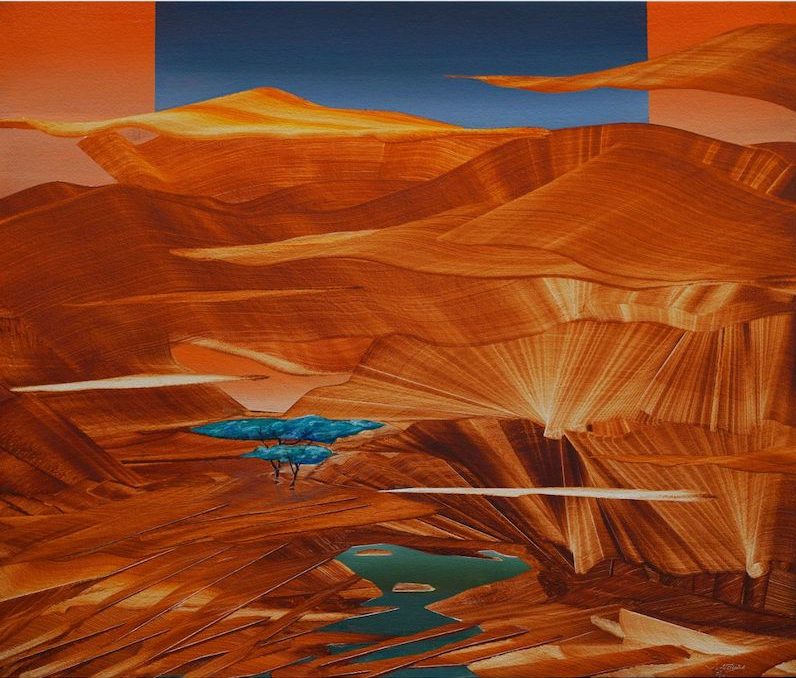 The partnership is mediated by "Bid for the Future" (BFF), an emerging organization founded by Joaquin Lerma, son of Chairman of Salcedo auctions Richie Lerma and who's actually still a high school student. The social enterprise is dedicated to sustainably supporting non-profit local organizations involved in the arts, culture, education and the environment and is currently providing an online platform for people to learn more about Kythe Foundation and  possibly encourage them to make a cash donation.
The third collection featured in the sale includes rare early works by the father of Philippine conceptual art, Roberto Chabet, which he left with long-time friend and fellow artist, Luis Romero. In 1969, Chabet lived with Romero and national artist Jose Joya as they all pursued studies in New York. But when Chabet was appointed director of the Cultural Center of the Philippines (CCP), he left many of his finished works and studies with the two. Among these, untouched pieces of the Ceche series coming straight from New York will be up for bidding at the sale.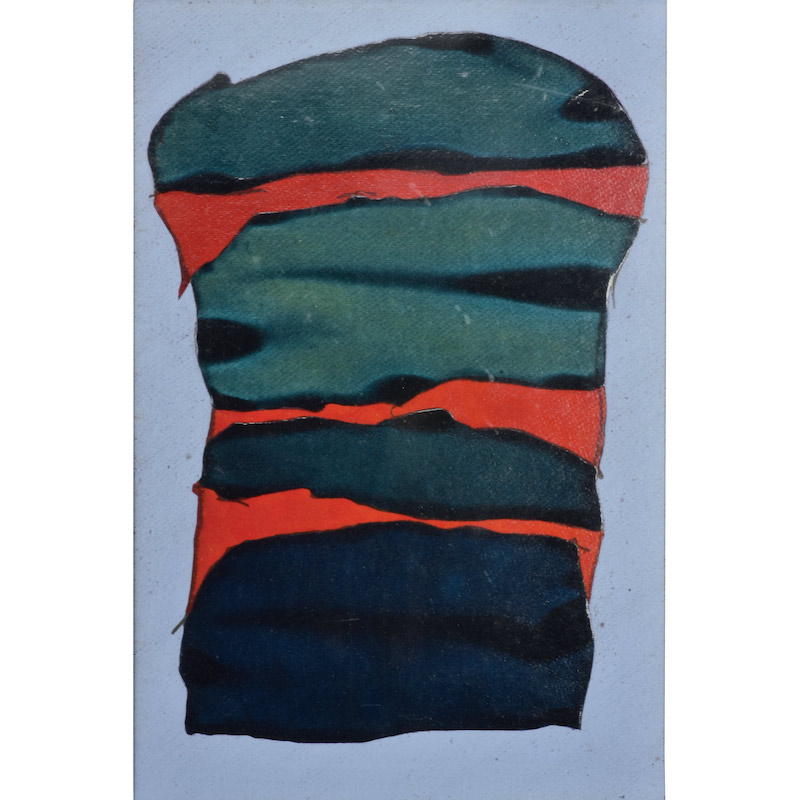 Staying true to the theme of the "Important Philippine Art Sale," aside from these headlining pieces, a sterling line up of works by National Artists Fernando Amorsolo, Cesar Legaspi, Vicente Manansala, Napoleon Abueva, Jose Joya and BenCab will also be showcased.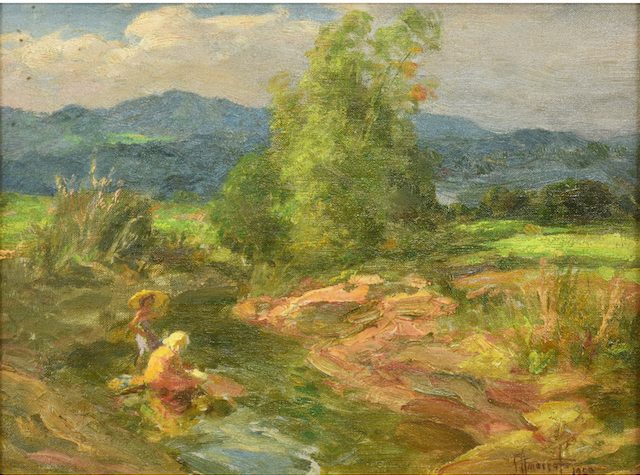 Also included are works by modern masters Lee Aguinaldo, Nena Saguil and contemporary stalwarts Ronald Ventura, Lao Lianben, Rodel Tapaya, Elaine Navas, Ramon Orlina, Elmer Borlongan and Emmanuel Garibay among many others.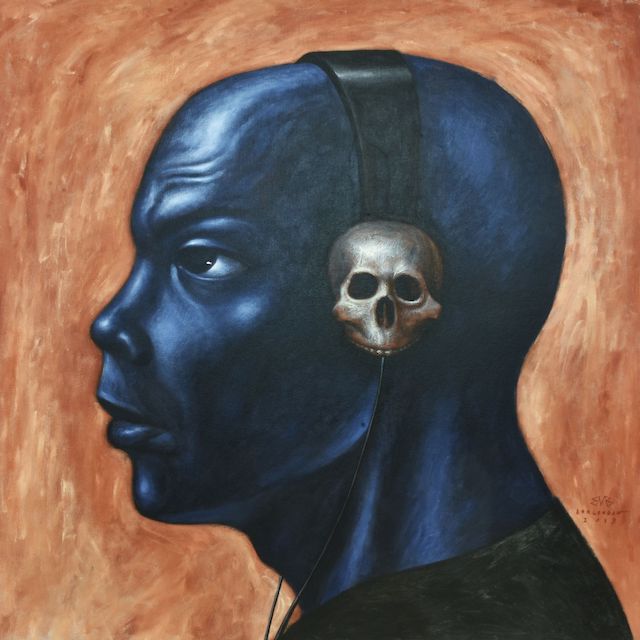 More functional  pieces also make up the auction in the form of a 10-seater kamagong and balayong dining table by the famed ilustrado Maximo Viola accompanied by a selection showcasing the indigenous arts such as a large pukok or rice granary, a pair of dancing bul'ul and a ceremonial shield ornamented with a carved face of a man.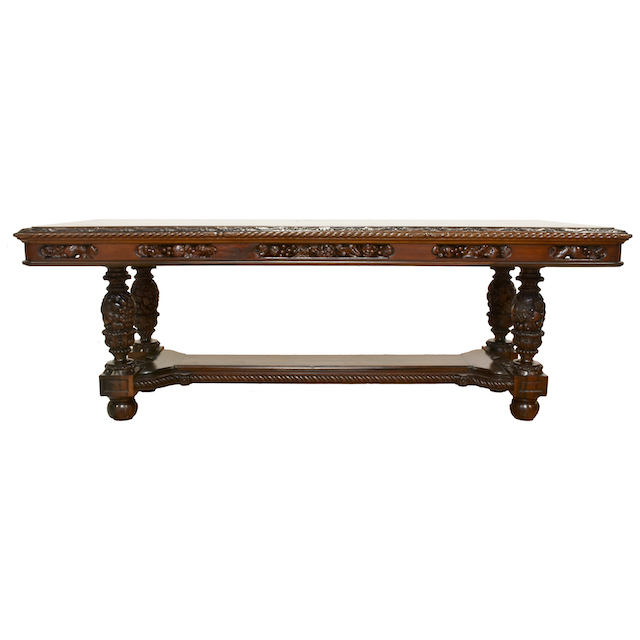 For those who are on the lookout for luxury pieces, Salcedo Auctions will also be holding a bidding for fine jewelry and timepieces the following Sunday, Mar. 15, which stuns with pieces like a18k white gold emerald fringe necklace composed of five Zambian Emeralds and collectible designer watches. 
With such an eclectic mix of valuable and esteemed pieces for a myriad of reasons, Salcedo chairman & chief specialist Richie Lerma imparts that "beyond being able to offer these coveted pieces, we're both excited and honored to be able to share the stories of the collectors who have chosen to bring them to us. As true patrons of the arts, it's really more than acquiring works. These pieces hold rich stories and symbolize deep, lifelong connections." 
Salcedo Auctions' "Important Philippine Art Sale" will be held on Mar. 14, 2 p.m. at NEX Tower, Ayala Ave., Makati while the auction for the fine jewelry anad timepieces will be on Mar. 15. The public preview runs 10 a.m. to 6 p.m. daily from Friday, Mar. 6 until Friday, Mar. 13.The actual auctioning will be livestreamed all around the holding area of the artworks to update potential bidders or viewers.
Check out the full catalogue of the works to be auctioned here.
Get more stories like this by subscribing to our weekly newsletter here.
Read more:
Celebrate the power of women by visiting these art exhibits
This year's Art in the Park will be postponed due to the coronavirus outbreak
Artists Martha Atienza and Yee I-Lann on the universal struggle of island communities