Bean & Yolk serves eggs the way you want it
No burnt sides on your sunny side ups here
info
Bean and Yolk

Breakfast

8 a.m. to 10 p.m. Mondays to Sundays

0916 570 4878

₱

P300
After nine years of flying in and out of the country, former flight attendant Papo Jorolan, owner of Bean & Yolk, decided to settle down and look after her seven-year-old daughter. Frequently visiting brunch places in Sydney and Los Angeles, Jorolan decided to put up a brunch place focusing on breakfast staples: eggs and coffee. The menu is a collaboration with Backyard's chef Ed Bugia. With no background in culinary arts, Jorolan enumerated what she wanted on the menu and those are eggs cooked in different ways: sunny side up, scrambled, poached, and more. "Every dish is egg-centric," she says.
"Everything is homemade and as much as possible organic," Jorolan says. Every morning, Jorolan and her husband Chukoy would pick up brioche buns from a homebaker in Parañaque. Their chorizo and dressing are all made in-house.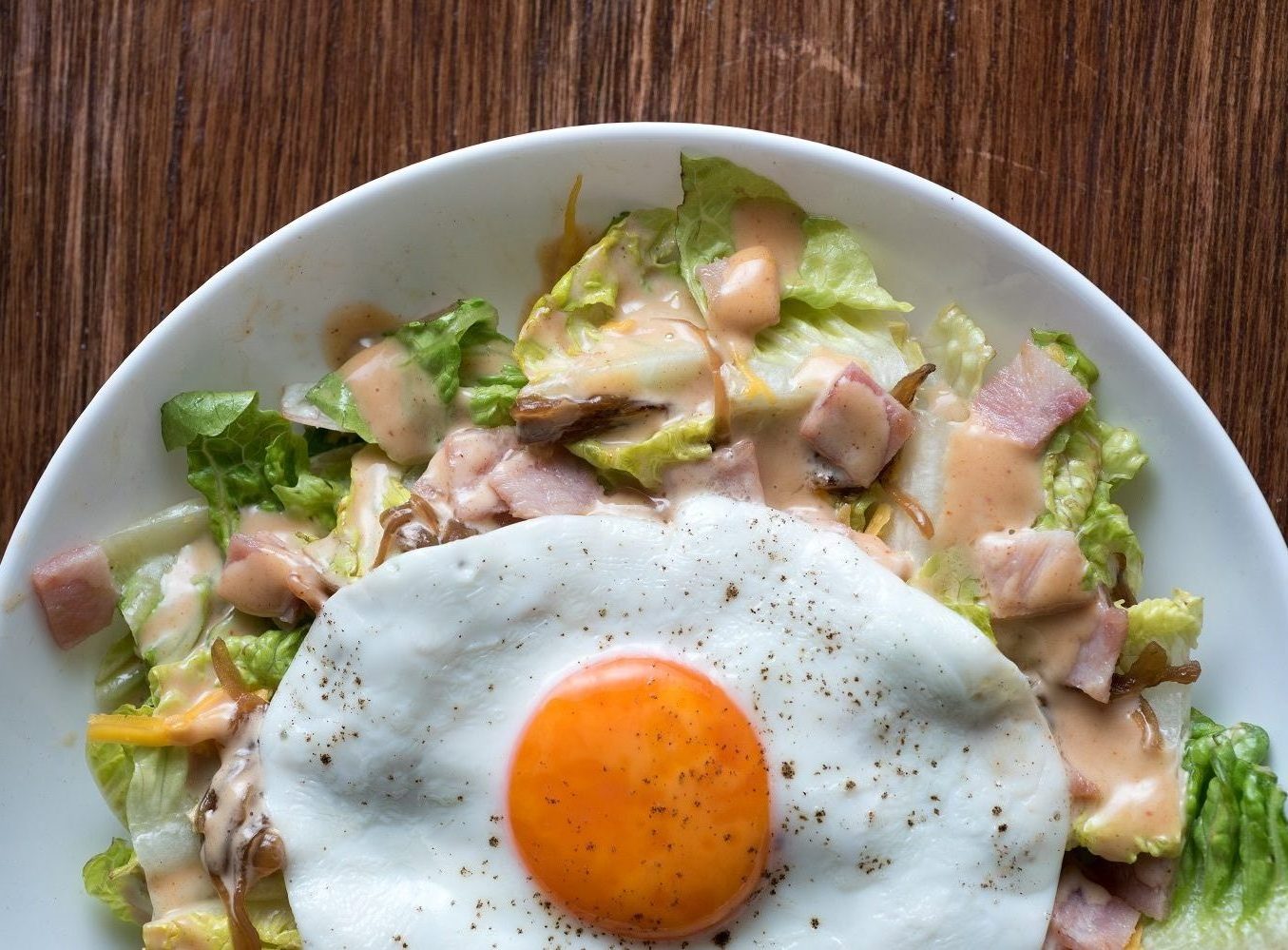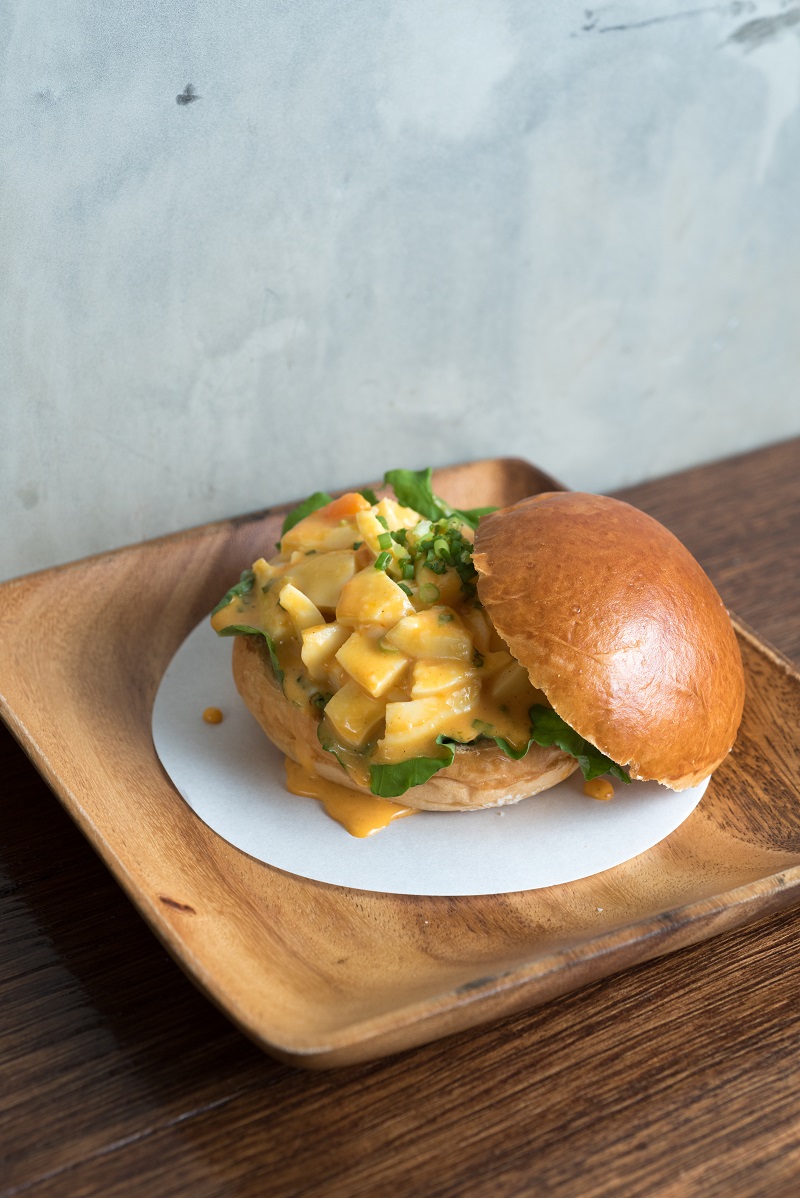 Although eggs are deemed easy to cook, they require precision. At Bean & Yolk, the music is sometimes interrupted by the kitchen timer. For one, Lucy, aptly named after Jorolan's daughter, has to be cooked for exactly five minutes to attain its soft texture. The egg is then chopped and mixed with sriracha dressing before it's placed on a blanket of arugula atop homemade brioche bun. Aside from Lucy, Cara's Fave is a dish inspired by Cara, Jorolan's sister-in-law. Cara's Fave is Bean and Yolk's version of grilled cheese with sunny side up egg and hot honey. "It took us a couple of months to perfect the dishes. The sunny side up egg, for example, once you take it out of the pan, it still cooks," she explains.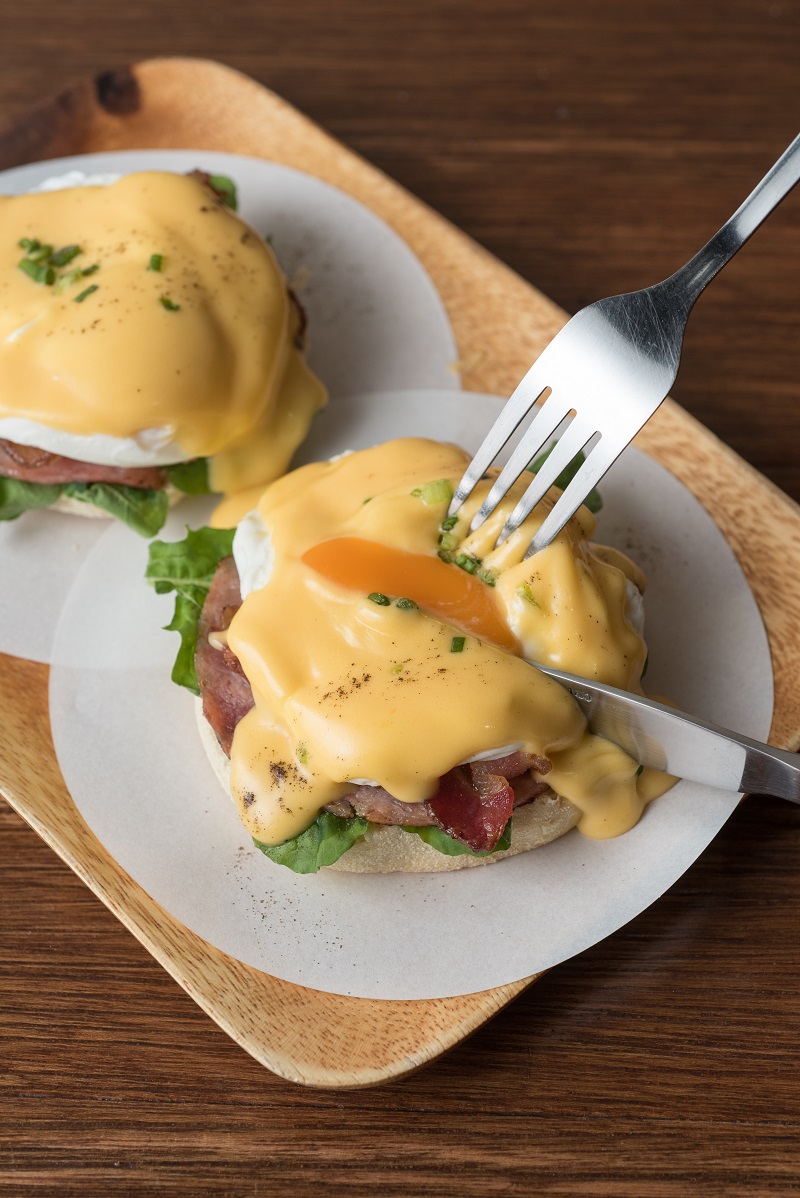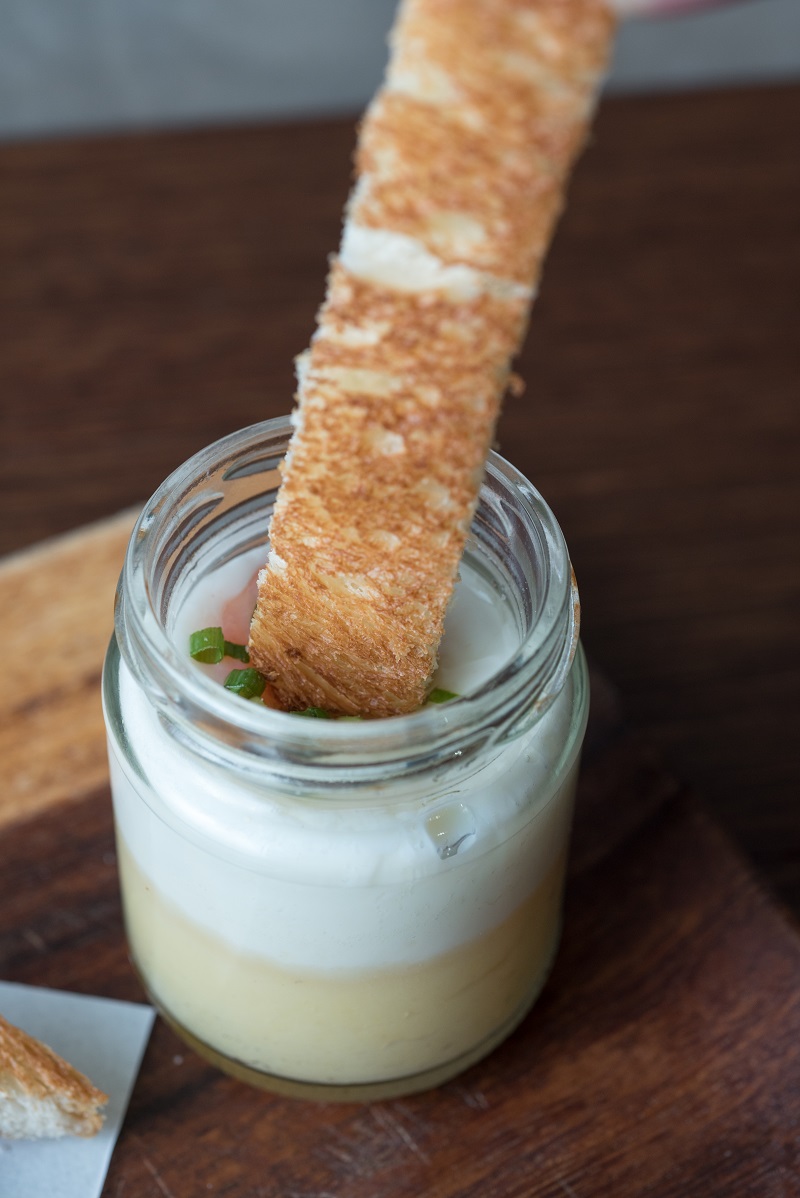 Missus and Molly are easy favorites. Missus is a scrambled egg sandwich with sriracha dressing and caramelized onions. The scrambled egg is made creamy with the addition of milk in it. On the other hand, the Molly is sous vide egg with truffle and mashed potatoes. As you dunk the burnt crostini in the tiny jar of egg, the yolk breaks. A bite of it imparts warmth in the mouth.
Meanwhile, Bean and Yolk also has a wide selection of caffeinated drinks. They use green bean from Kenya. Their mocha is infused with Malagos chocolate from Davao. For a sweeter beverage, try the Gianduja, a chocolate hazelnut drink. Jorolan suggests that the mocha and Gianduja are best enjoyed hot. If you are craving for something cold, however, try the espresso milkshake. It's creamy just like a milkshake from your childhood but with a strong aroma of coffee.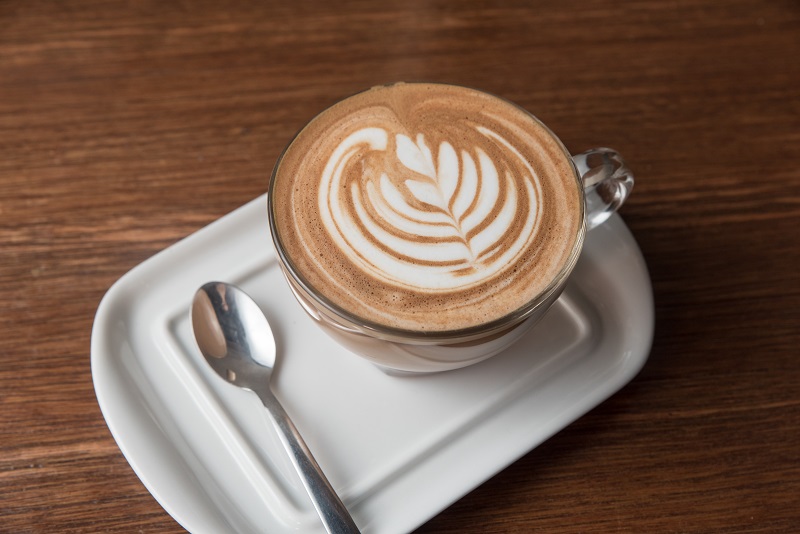 Bean & Yolk is an ideal hub for students and professionals looking for a place where they can study or work. There are also workshops occasionally held at Bean & Yolk. For example, Louisiana Espadrilles recently held a calligraphy workshop at the cafe.
Beyond the hot coffee and runny yolk, the Jorolan couple and their staff treat customers as friends or neighbors visiting for merienda or brunch. With that, Bean and Yolk exudes a comfort familiar to that of mornings at home.
TAGS: all-day breakfast bean & yolk Bean and Yolk breakfast brunch Chukoy Jorolan coffee Ed Bugia eggs nolisoliph Papo Jorolan
WHY GO?
Go for the Molly (something difficult to cook at home). It's sous vide egg infused with truffle and Himalayan salt with bread on the side.
MENU