This documentary explains the journey behind Filipino food making it to America
Ulam: Main Dish is the first Filipino food documentary that you can stream online
Oct 21, 2019
Food as we know it is a universal language that binds people of all races and cultures. It's a common ground that lets people connect through something that we all enjoy. This avenue has bridged our country with others despite the differences. But the journey to be recognized is always a tough one. 
Despite Filipino chefs having the talent, clearly Filipino food hasn't gotten much of the attention they need in the international scene. Whenever it does, it's almost often just identifying Filipino food as the origin of Jollibee or balut. While other Asian cuisines like that of the Chinese, Japanese, Vietnamese, and Koreans are enjoying global acclaim, Filipino cuisine still struggles to be recognized. This is what Filipino-American producer Alexandra Cuerdo noticed, which led her to the create the documentary "Ulam."
As the daughter of Filipino immigrants, Cuerdo has always expressed a desire to showcase her culture. Growing up in a Caucasian neighborhood in Orange County in California, her Filipino education started at home where she learned to cook classic Filipino dishes through her grandmother. Her best memories always revolved around food—this is the reason why she's always wanted to introduce our rich culture through an avenue that's special to her.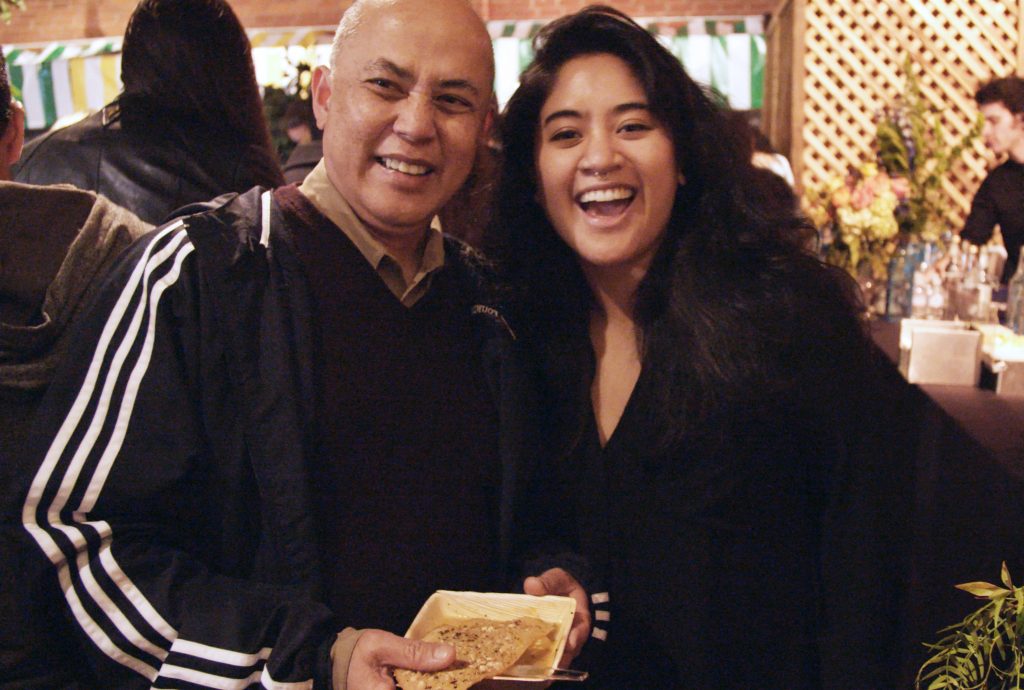 "Our family parties were legendary. They were a place where I could celebrate my Fil-Am identity, and introduce my culture to my non-Filipino friends. 'Ulam,' then, was a natural progression. Food was my gateway to understanding Filipino culture in America, and my place in it," she said.
"Ulam" discusses not only the success of Filipinos in establishing their restaurants in a foreign country but more importantly, the struggle that it takes to get there. In a small country with 7,641 islands where each region has their own dish or rendition to a dish, what exactly makes food Filipino?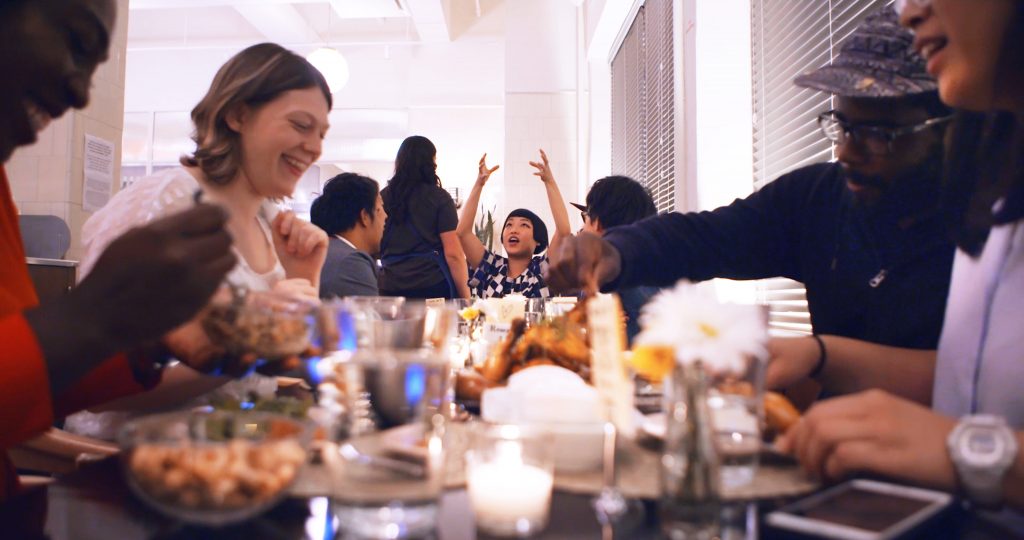 Aside from tracing its roots back to our country, Filipino food has several distinct points that give our dishes its identity. As restaurants in America have become more than just a dining experience—it's become a place where people celebrate, meet, or even fall in love, Cuerdo explained.
"So, of course, food is so much more than just food. It's a bridge between worlds—between Filipino and American, between the US and our family back home," she said. 
Given that our food is served abroad, how exactly could we say that it's really Filipino? In her interview with Buzzfeed, Cuerdo said that one of the questions that resonated in the documentary is the authenticity of Filipino food. When you bring something to a foreign country, it will likely be influenced by the new country's culture—which is what some Filipinos abroad do to cater to their foreign customers. This then begs the question: Does Filipino food need to be "Westernized" before it can be considered "acceptable" to a Western palate?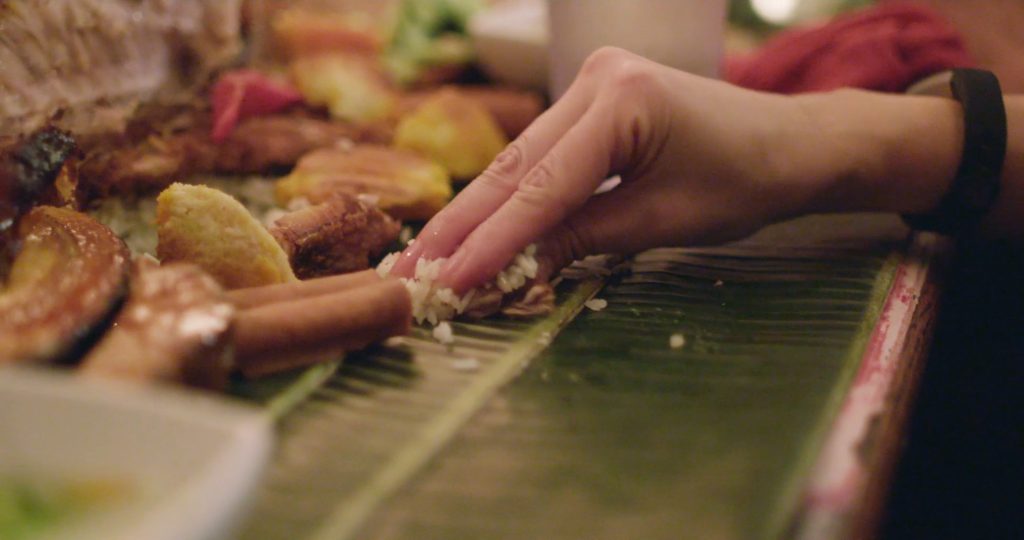 This aspect can be traced back to the chefs behind these recipes. In a way, they are also artists who look at food as their work of art and something that's personal to them. This explains why their influences—where they grew up, where they previously worked, and their training—is evident in their food.
"Those experiences and memories influence the Filipino food they make, as well as the way they present it," Cuerdo said. 
For one, the chefs at Lasa grew up in California, which is why their dishes are made in a way that's filled with fresh, seasonal produce. It's made specifically with their experience, which for some could be interpreted differently, but their way of cooking each dish never changes.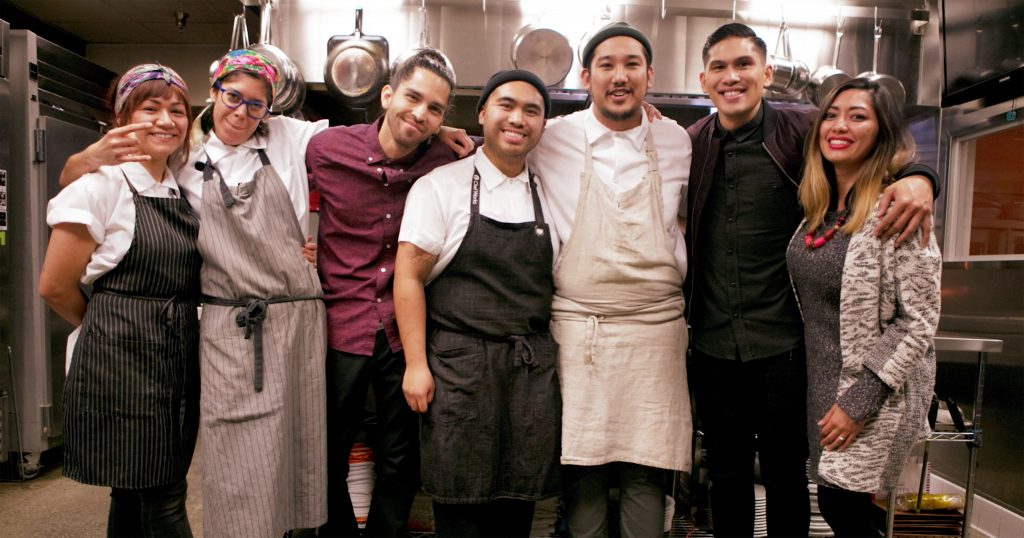 In Cuerdo's opinion, Filipino food has always been good as it is. She also mentioned in her interview with Buzzfeed, the fact that because of the way we expect the food to be—based on our memories—we already have this preconceived notion of how it should taste like. But in reality, we have to look at food objectively and appreciate where it came from, whether it's from a specific place or from someone else's family and culture as the reason why it's made that way. 
"It doesn't have to be exactly yours to still be something you can appreciate," Cuerdo said in their interview. 
Filipino food entering the international food scene is a dynamic change that has now given customers more choices. Although chefs abroad do struggle in terms of sourcing ingredients as some can only be found in the Philippines, it doesn't stop them from taking their food to a worldwide platform.
For Cuerdo she considers the documentary a "labor of love." It was those moments that made the experience worthwhile. 
"When I started filming, all I wanted to do was capture the moment. It was an extraordinary time, Filipino-American restaurants were popping up everywhere, and their chefs were outspoken, passionate, and dedicated to advancing the movement. As for distribution, we were so lucky to get offers right off the bat," she said.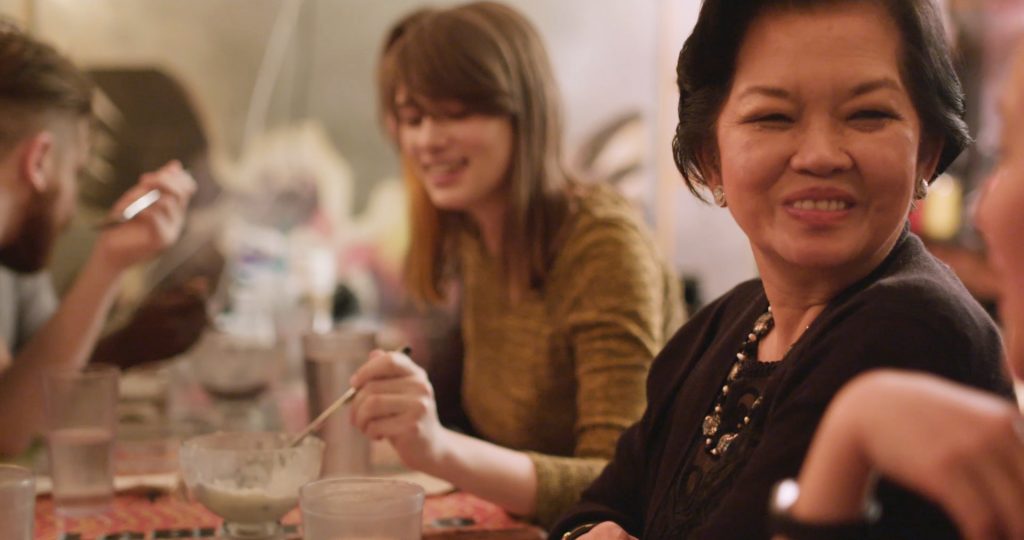 Thanks to the passionate stories contained within it, "Ulam" was given an opportunity to show its world preview at the San Francisco International Film Festival last year. They were also able to preview the film for the late Jonathan Gold of the LA Times and threw a full kamayan party for 300 people in San Diego. 
Now, the first Filipino-American food documentary is being distributed worldwide through video streaming service Hulu, achieving the same global reach that Filipino restaurateurs are celebrating abroad. 
Filipino cuisine doesn't only represent the culture behind it, but also the processes that the chefs went through to prepare it. That's why if there's one piece of advice that the Filipino chefs Cuerdo interviewed can share to new chefs who want to delve into the international scene, it is to be authentic with yourself and your goals.
"Run your own race," Cuerdo said. "And to paraphrase a great quote from Chad Valencia of Lasa—'I think it would be unfair to think that there's only one way to do it. Like, how many Italian restaurants are there? And everyone does it differently. There should be a lot of Filipino restaurants, and we should all do it differently. We should all do it our own way.'"
Photos courtesy of Kidlat Entertainment
Get more stories like this by subscribing to our weekly newsletter here
Read more:
Meet the Pinoy MasterChef contestant who wowed Gordon Ramsay with pancit and adobo
LOOK: Eater's new series follows Filipino food across America
Filipino food can be healthy, this Fil-Am chef proves
TAGS: Filipino food in America Filipino-American cuisine movie ULAM