Filipino food can be healthy, this Fil-Am chef proves
Enter Sariwa, a Filipino food business that serves healthy, veggie-based dishes
Apr 2, 2018
When we talk about Filipino food abroad nowadays, it's almost always either something trendy (ube) or hearty and meaty (sisig, adobo, barbecue). It's always presented as a cuisine that's festive; seldom as a healthy choice.
And while that's technically not a bad thing, it also presents an incomplete image of what Filipino food is, even for us here in the mainland. This is where Filipino-American chef, Aileen Suzara, turns things around. Her food business, which officially opened in the summer of 2017, was born from her search into the "connections and possibilities for using Filipino-American food culture as a culinary intervention for health," she said in an interview with NBC News.
The business, which Suzara called Sariwa (meaning "fresh") focuses on serving vegetable-based Filipino dishes. It also looks at healthy traditional food practices, especially ones from different regions in the Philippines. Sariwa holds popups, catering, and workshops featuring healthy Filipino-American food.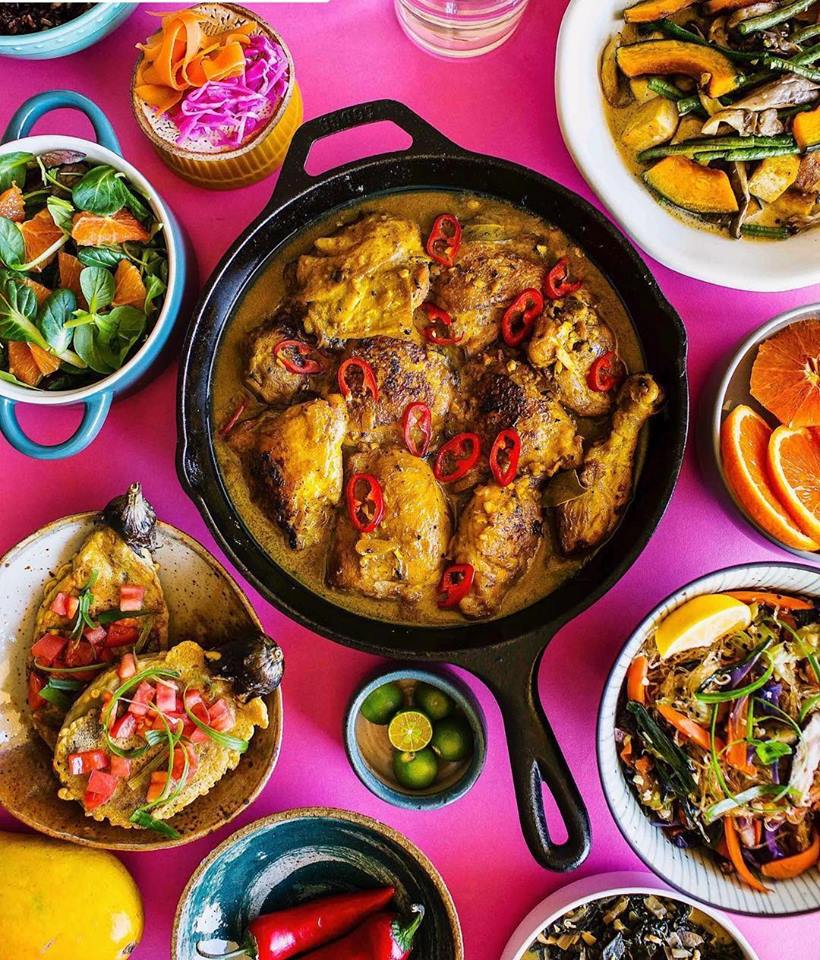 More than just about being healthy, Suzara envisions Sariwa to champion wellness as a whole. Part of it, she shares with Bon Appetit, is to help people "who want to reconnect to cultural foods gain skills in the kitchen." Being able to create "good, nourishing food" for yourself and for others, after all, can also contribute to wellness.
Sariwa currently has a popup cafe running until Apr. 6 at MLK Student Union in the University of California, Berkeley.
Check out some of the dishes Sariwa has come up with:
Photos courtesy of Sariwa
Read more:
Lumpia and Filipino-style fried chicken are drawing customers to this Chicago restaurant
Paksiw na isda, ube, and pork adobo make it to 2018's food trend forecast
LOOK: There's a Sari Sari Store in Los Angeles
Read more by Pauline Miranda:
This is how the world will eat this 2018
Chef Yana Gilbuena's holiday Salo dinner used this special ingredient
The extra value meal was created by a Filipino
TAGS: aileen suzara eats Filipino Food fixturee healthy filipino food healthy food nolisoli sariwa sariwa kitchen