Chef Yana Gilbuena's holiday Salo dinner used this special ingredient
Ever heard of a cannabis pairing dinner?
Jan 4, 2018
Earlier last year, we found a new—and not to mention safe—way to enjoy and infuse cannabis into our meals. Pot d'Huile (PdH), a sustainable cannabis-infused olive oil brand was launched in San Francisco in July and was created to make cooking and tracking dosages easier.
Chef Yana Gilbuena, known for setting up Salo, a series of pop-up dinners across the different states of America, recently collaborated with PdH to host cannabis pairing dinners. "It was a spin on the Filipino noche buena, hence the dinner was called 'horno buena' AKA baked good," she shares.
The menu featured cannabidiol (CBD) dishes conceptualized by both Gilbuena and Yannick Crespo, founder of PdH.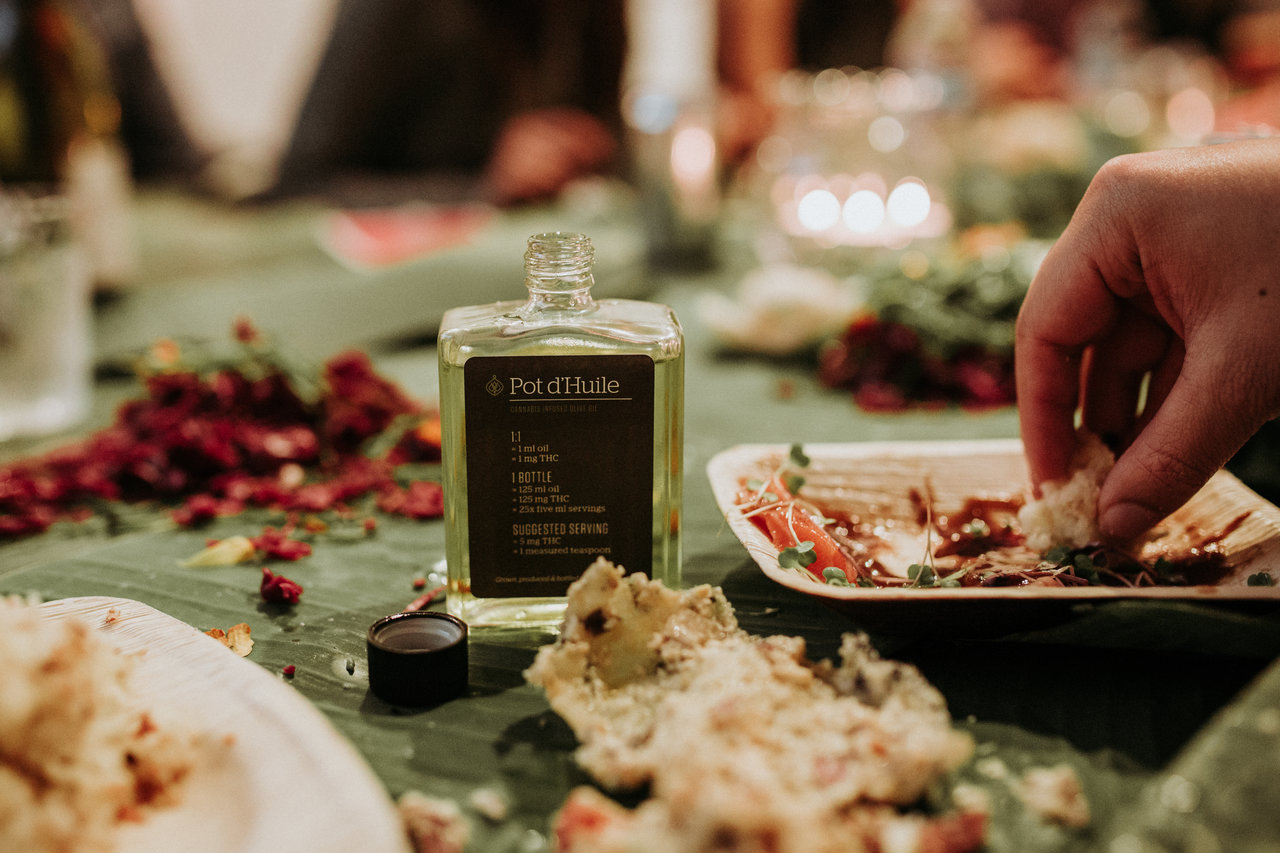 "We found a lot of interest in [CBD dishes] because it brings all the medicinal benefits of cannabis without the buzz. This is particularly popular with the elderly," Crespo shares. "There's been a lot of demand for alternative medicine lately and what better way to ingest it than through food, especially in a community setting."
The horno buena was a five-course dinner which about 30 guests were able to enjoy. Red Horse beer-poached oysters with ginger, spiced coconut vinegar, and tobiko were served as a starter, followed by salted egg salad with heirloom tomatoes, red onions, and chili oil.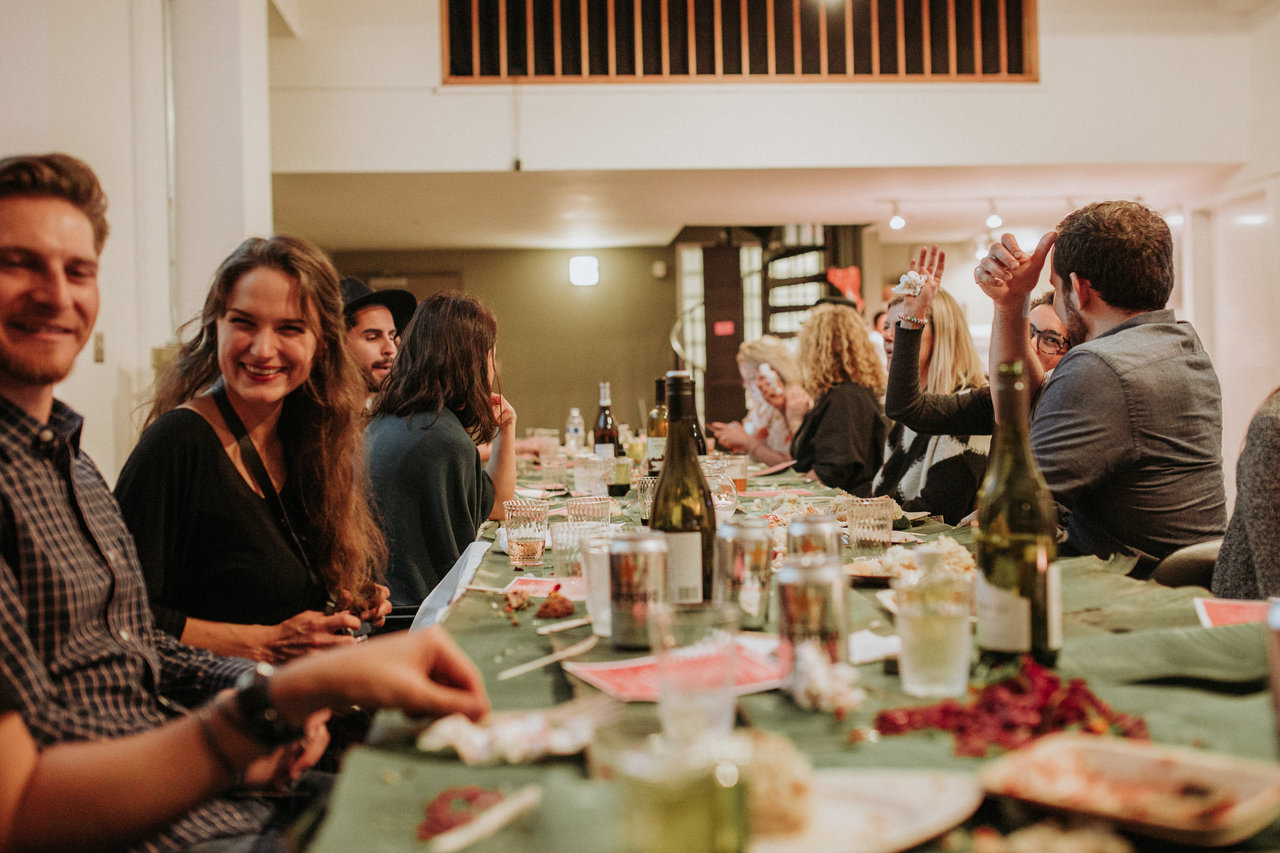 For the mains, she served sinigang crudo with salmon and hamachi in tamarind gastrique with micro radish and turkey embutido with century egg and Spam with a cranberry sweet and sour sauce and edible flowers. Rounding out the dinner was a tri squash flan dessert. All of the dishes were infused with PdH, and were served with safflower garlic rice and red cabbage atchara.
Just like her previous pop-up dinners, the Salo x PdH collaboration was also served kamayan style. "We wanted to emphasize community, both the Filipino community abroad, as well as the burgeoning cannabis community that is looking for a better quality of life," Crespo says. "We also wanted to destigmatize the use of weed."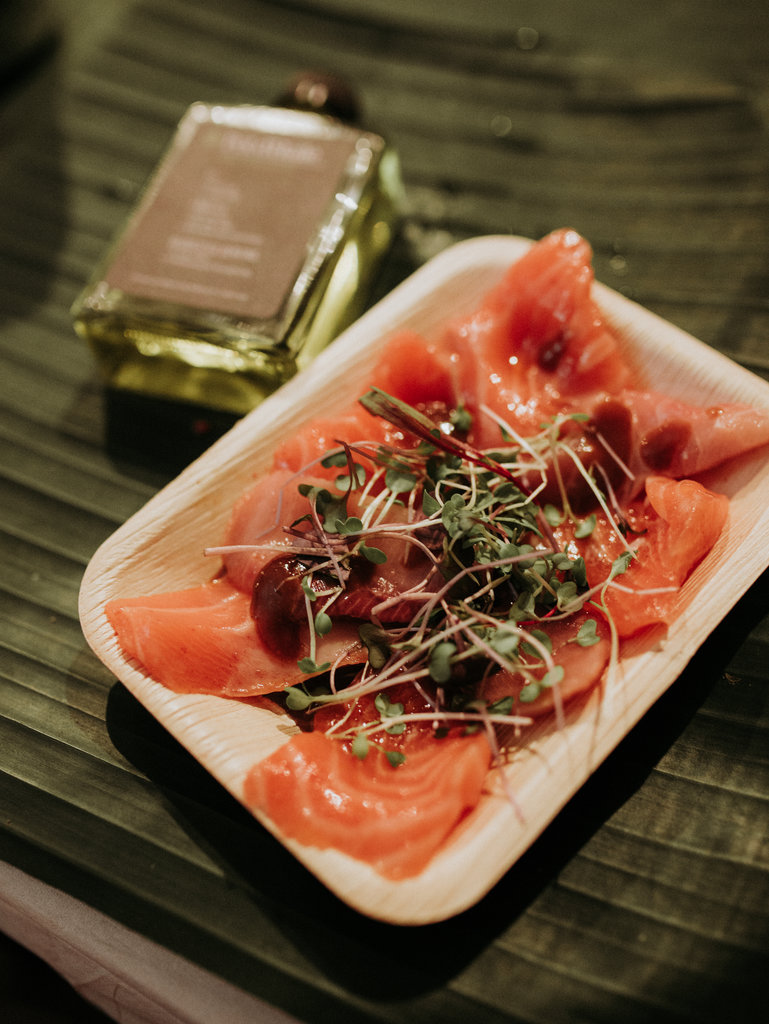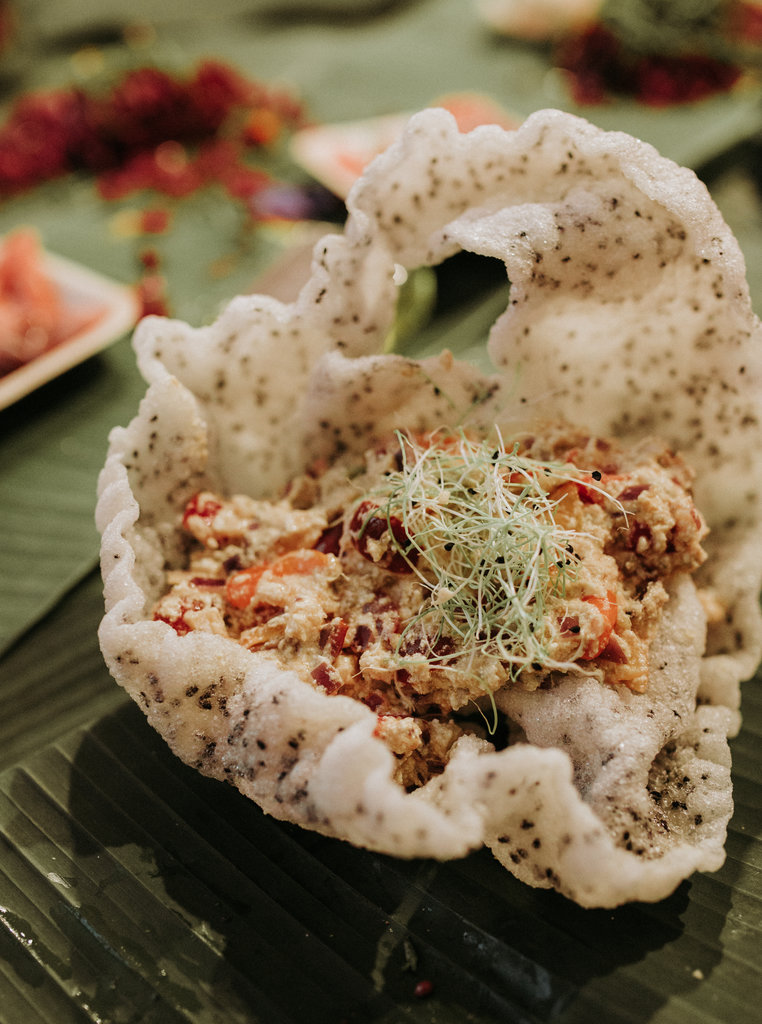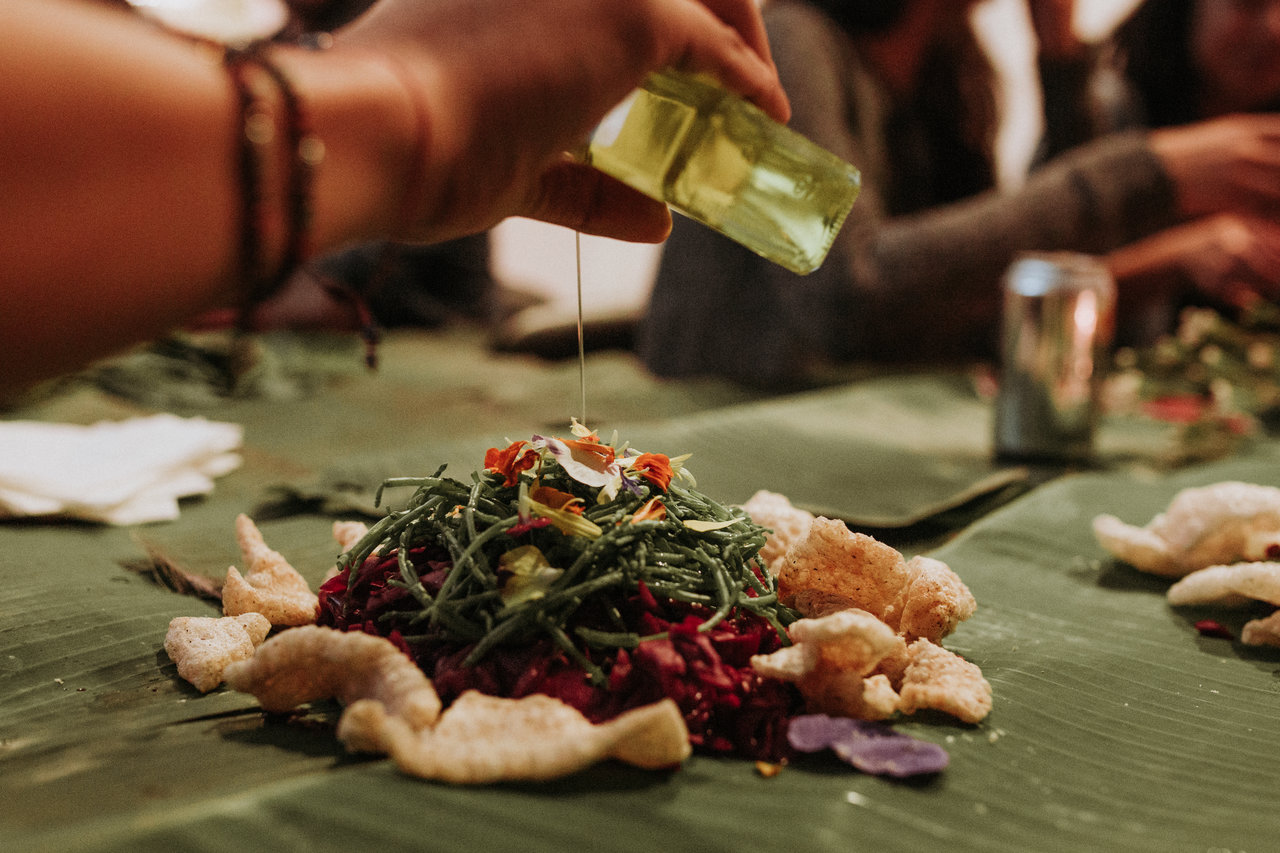 "[It definitely took] a lot of research since it was my first time doing a cannabis pairing dinner," Gilbuena says on the menu. "And Yannick is a connoisseur! So it was a lot of ping-ponging of ideas of what could work and what wouldn't. I'm glad we were able to hone into a dinner menu that we both liked and had a great flow."
Gilbuena also hints that there will be more of these CBD pop-up dinners in the future. Called Luntian, the dinner series will be focused in Los Angeles.
Read more:
New sustainable extra virgin olive oil is infused with cannabis
How chef Yana Gilbuena taught Americans to eat with bare hands
TAGS: cannabidiol cannabis cbd cbd dishes kamayan nolisoliph pot d'huile salo pop-up dinner salo series Yana Gilbuena yannick crespo