The basics were all this chef needed to go on with her advocacy to raise global awareness for Filipino flavors. With only a suitcase of essentials and her weapon of choice—a set of knives—Yana Gilbuena was ready to embark on a journey that will change her life forever.
Two years ago, this Filipina gypsy made a commitment to embark on a 50-week adventure to travel across the 50 states of America to showcase Filipino food to random strangers. Through Air BnB and a little help from friends of friends of friends, Gilbuena was able to make her pop-up Salo dinners across the States possible. "Salo" originated from the Filipino word "salu-salo," which means gathering, and through Salo, she shared not only Filipino flavors but also the Filipino traditional way of eating: with bare hands and with food placed on banana leaves. This unique culinary experience has caught the attention of US media, which helped her spread the word on her life project.
Without a background in proper culinary training, Gilbuena shares that food has not always been her passion. "I guess I've always loved food, but cooking for other people is a different story," she asserts. Based in the States for over seven years now, her longing for Filipino food became the driving force to learn how to cook. As friends gained more interest in her cooking, Gilbuena started doing pop-ups in her friends' apartments in New York. Recreating traditional Filipino food with the available produce and spices in a foreign land became her version of "coming home." Eventually, she did the pop-ups on a quarterly basis.
Now, Gilbuena is back home to alleviate her thirst and craving for real Filipino food and relive the memories of heirloom recipes not only through photos but also by tongue. She now travels all over the Philippines to look for local cooking techniques that she can share on her next crusades in Canada and South America, and also to do some pop-up dinners in the metro where everyone is invited to eat food on banana leaves with their bare hands—just like what she did in her tour across America.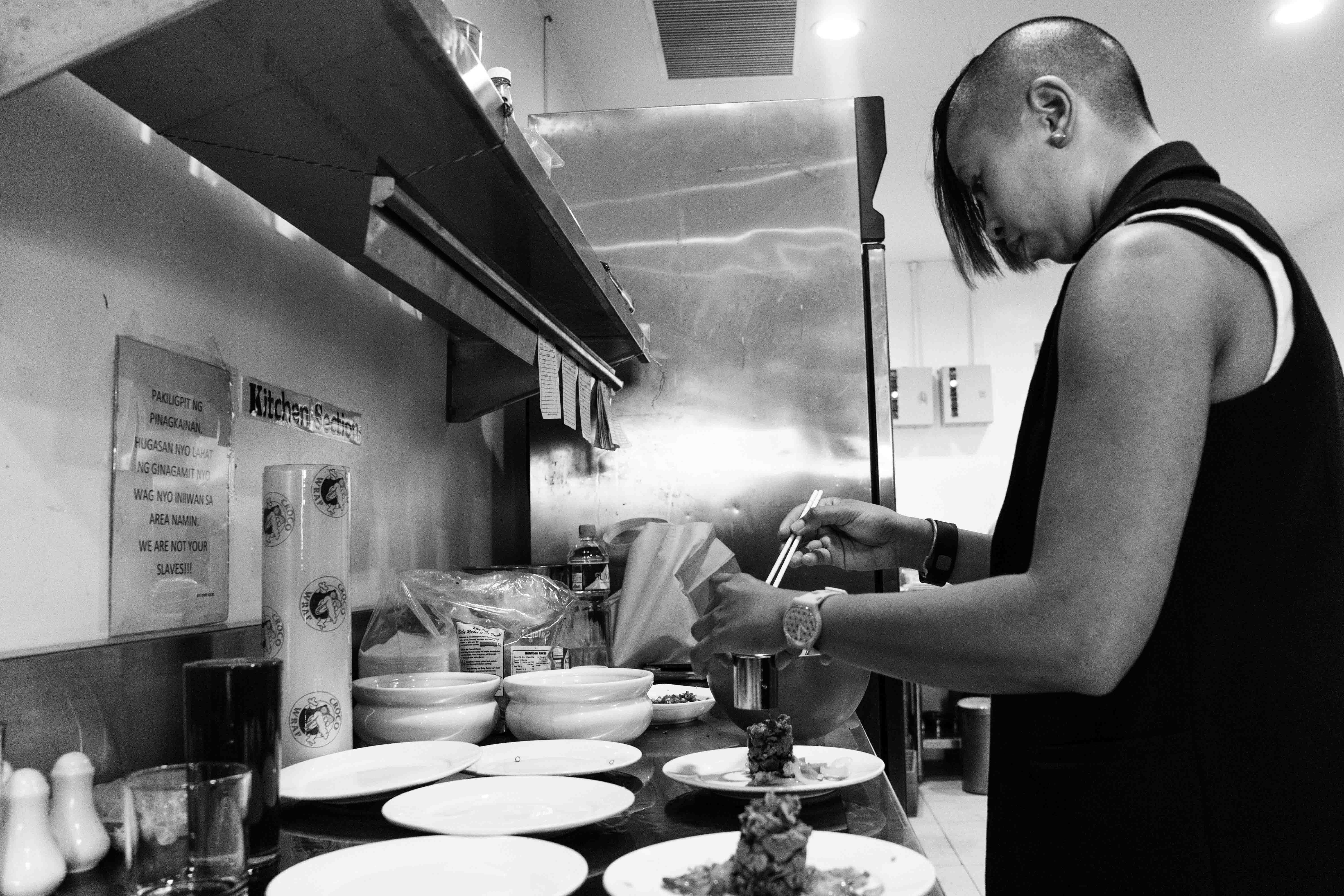 How did you prepare a weekly menu for a particular state?
It all depended on what I'd find at the local farmer's market. I'd just create the dishes based on those. So let's say it wasn't pumpkin season; I won't make ginataang kalabasa. It'd be something different, or something I can [use a pumpkin] substitute [with]. Obviously, I wouldn't find sitaw or whatever else, but sometimes I got lucky. Sometimes I'd get pako (fern) and I'd be so excited.
How many people did you usually prepare for in a pop-up?
Average was about 40 people. Sometimes they helped me: they'd bring me to the markets and show me around. They'd ask their friends who work in kitchens, and they'd ask me if I needed help. They sometimes cleared out a space for me, and some would sponsor the ingredients. A lot of these people are so giving and I don't know how to repay them, but they would tell me that the experience was enough. You gather a community of people who don't necessarily know each other, and at the end of the dinner, they come out with new friends and new connections.
Did the diners know anything about Filipino food before?
No. But they totally liked it. It's an awesome experience. Everything I do is set on banana leaves, and a lot of them see it as a new way of dining.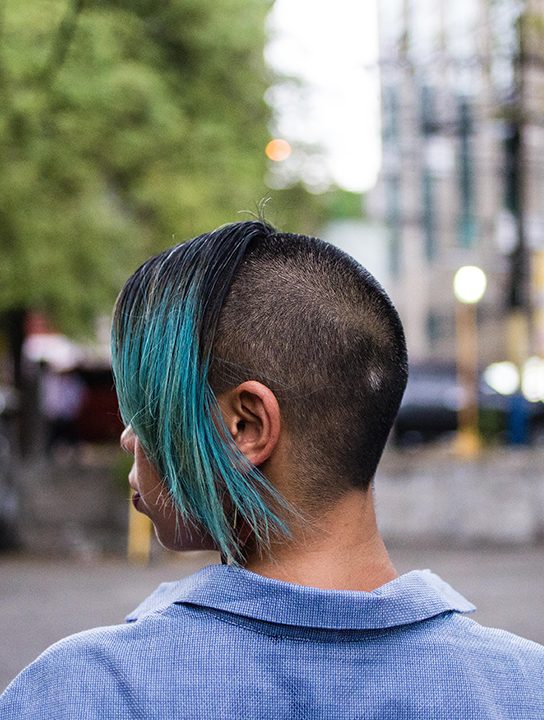 [blockquote] "It [took] a lot of letting go: letting go of what is normal, letting go of what you think is the standard." [/blockquote]
What's the most memorable pop-up you've done?
One would be in Des Moines, Iowa. That had a very interesting turn of events. I didn't know anyone and my host was actually the one dragging me around. I got in touch with this food writer and she introduced me to this farmer, and then this farmer introduced me to this other chef who was part Filipino, and that chef donated rabbits; we ended up making rabbit kaldereta. And then I met this other chef who was working in this cheese shop. He had induction burners and offered to help cook that night. I met another person who was a friend of a friend, and who told me, 'I didn't know you were here; you could stay at my house.' Then someone donated beer. Another event planner couldn't make it but sent over boxes of wine, so there was beer and there was wine. It was a party, and everyone was game for it.
What's the most important lesson you learned in doing your pop-up dinners?
Basically, it's [discovering] the innate goodness in people. A lot of people who've helped me didn't really know me, but they welcomed me into their homes, they helped me with my dinners, and they helped spread the word. It's so heartwarming to know that there are still people out there who are just, you know, good.
What sacrifices did you make in order to pull off those pop-ups?
Well, I don't have a house; I travel with a suitcase and my knives. Obviously, I missed my friends, I missed hanging out with them. Or just my normal routine. Almost every day, I'd tell myself, 'Hold on, what time is it? Where am I?' Those are always my first two questions because sometimes, I'd forget that I'm somewhere else. It [took] a lot of letting go: letting go of what is normal, letting go of what you think is the standard. And that's what really helped me throughout this tour. No one said, 'This could not be done,' or 'This is the way it should be done.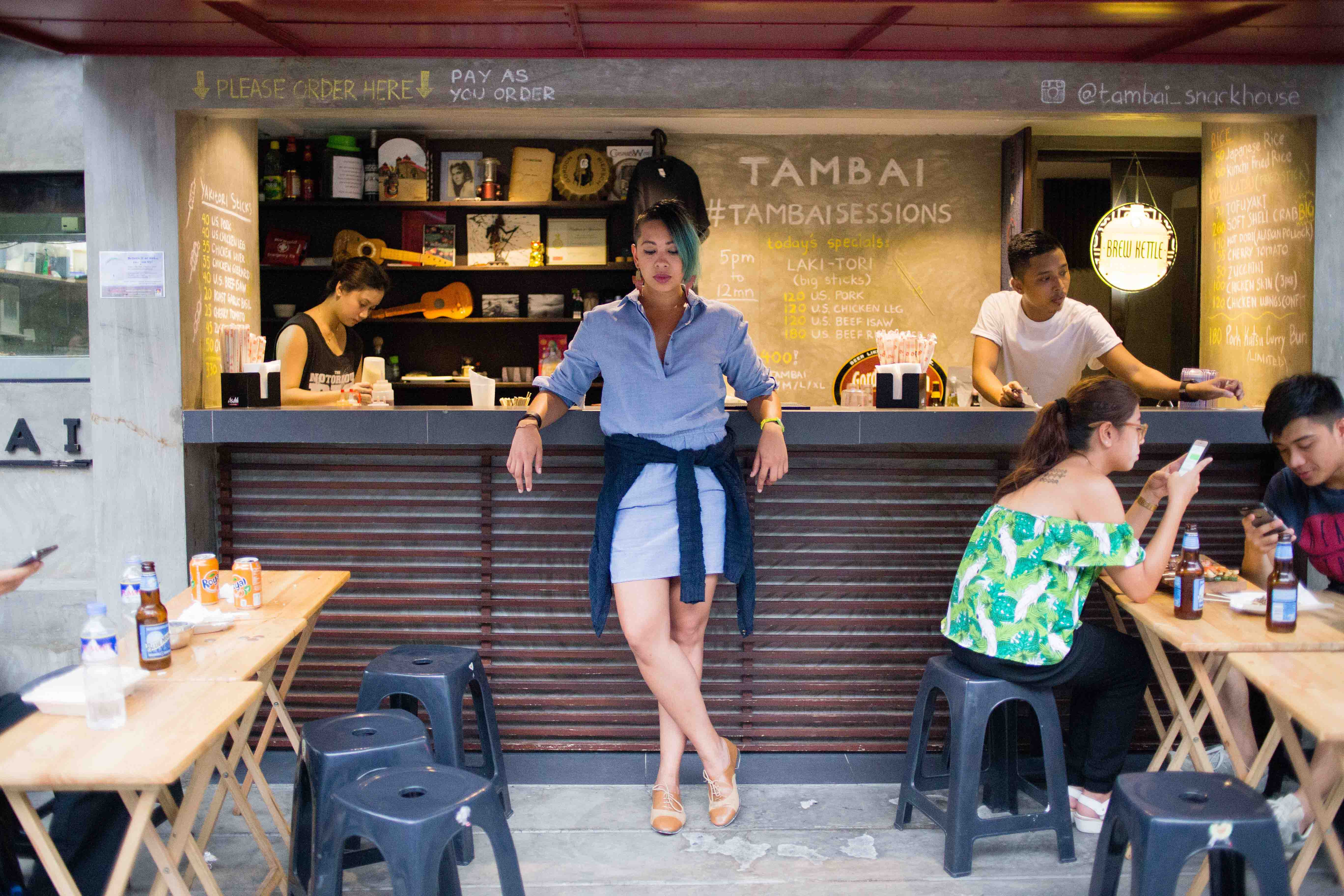 Was there a point that you just wanted to stop for a moment and just live a normal life?
No, actually. The fun part was traveling. When I started traveling, I was in a relationship, and I thought he was very supportive. I also had a documentarian with me, a friend back in Los Angeles whom I thought would be the perfect fit. At dinner number 25, which was the halfway point of the tour, I broke up with my boyfriend, and at some point, the documentarian told me that she couldn't do it any more. We all didn't sign contracts, we could all do whatever we liked, but for me, whatever happened, I'd still continue my tour. Those were some of the sacrifices: losing friendships, losing relationships. But there wasn't a choice [to be made]; I really wanted to do the tour.
Aside from raising awareness for Filipino cuisine among Americans, what was the driving force that kept you committed to finishing the 50- week food journey?
An added layer to the tour was the whole typhoon Haiyan disaster. I found a charity organization in New York with an advocacy to rebuild classrooms in areas affected by the typhoon, and they also have a feeding program. That's when the idea of doing pop-ups to raise money for a cause came to me. It ties everything in: I'm making food and then giving back to the community.
This story originally appeared in Southern Living, July 2015.
Writer: DENISE DANIELLE ALCANTARA
PHOTOGRAPHY TAMMY DAVID