The past decade has seen the rise of music festivals in the country, from the incredibly niche to the more mainstream. One of the mainstays of this movement is the Malasimbo Music and Arts Festival held every year in Puerto Galera since its inception in 2011. 
It's well-known for pulling in great acts and being relatively quiet (sound engineer and festival founder and director Miro Grgic doesn't believe in turning up the sound to the max for the sake of turning it up), but its most unique selling point is inextricably linked to the Northern Mindoro island: Its name comes from the town's amphitheater, and its almost ethereal, summery forest fairy vibe (Malasimbo Magic, it's called) is gained from the location. It's a destination festival for which thousands make the trek every year.
And yet, for its 10th year, the festival is moving to Quezon City. It's a move that hasn't gone unnoticed. When the first lineup was announced late last year, many reacted not just to it being particularly impressive (Cory Henry! Jesus Molina! Mike Love!), but also to the new address: La Mesa Ecopark, Quezon City.
It makes sense from a business perspective. Quezon City is more accessible to most of its festival-goers (according to Grgic, a huge part of its demographic are from QC anyway), and it's much easier to haul sound systems to the city compared to a remote island accessible only by boat. 
But what about the hashtag Malasimbo Magic? 
For that, Malasimbo invited us to La Mesa Ecopark to give us a taste of a QC Malasimbo.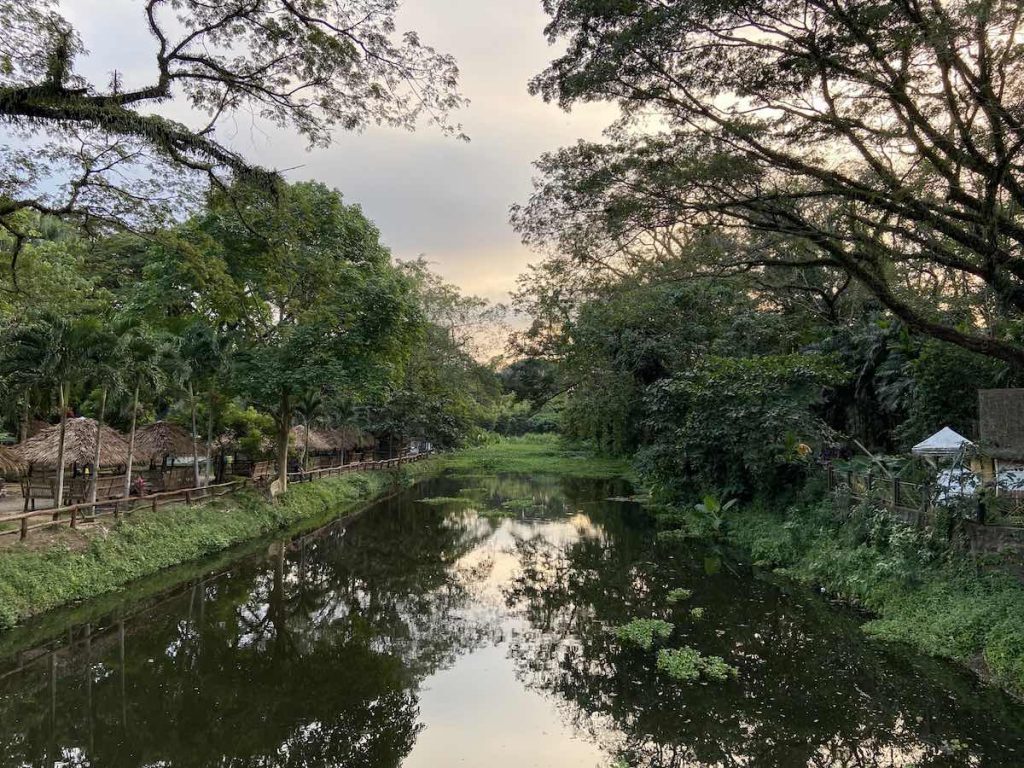 La Mesa Ecopark is one of those underappreciated, hidden green sanctuaries tucked inside a city. Covering a wide expanse of 33 hectares, the ecological park borders the La Mesa Watershed Reservation, thus its name. The park itself is very, very old—it was first erected in 1929—but its current state is all thanks to Bantay Kalikasan led by the late Gina Lopez. In the '90s, the group painstakingly rehabilitated the park, which had been ravaged by pollution and illegal logging, starting the campaign "Save the La Mesa Watershed Project" to reforest it. 
"With Malasimbo, we tried to build something culturally relevant," says Grgic. La Mesa is a testament to green activism and what you can achieve if you pour your heart into it, as Lopez did during her life. And with issues concerning climate change and sustainability coming sharply into focus the past decade, it's even more relevant now. In line with this, 10 percent of festival tickets sold (or a minimum of P250,000) will be donated to Bantay Kalikasan.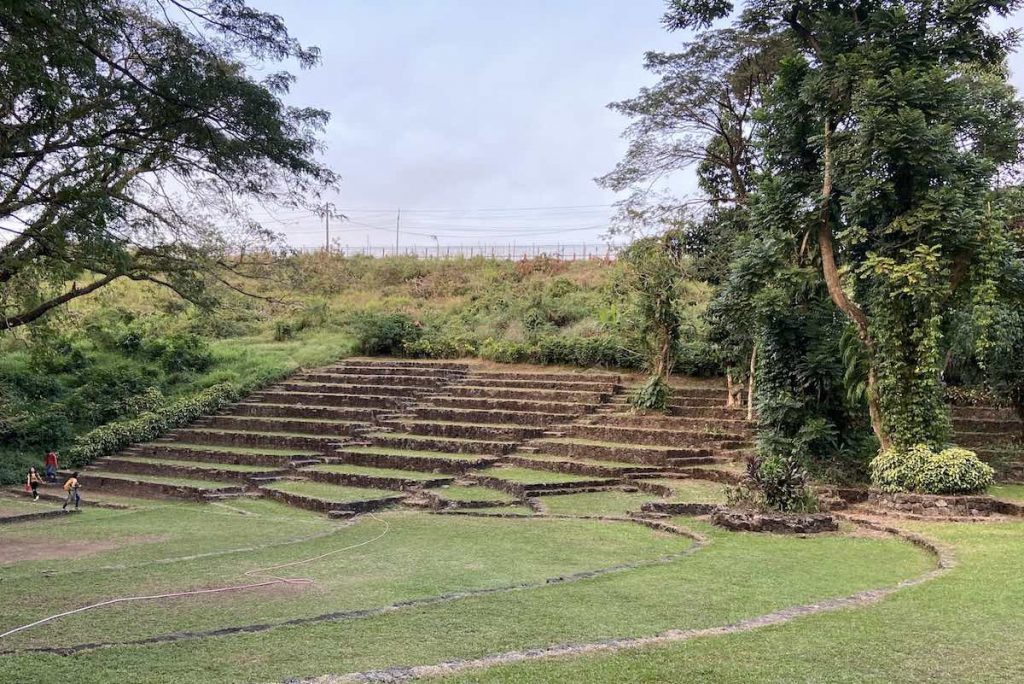 It's almost beside the point that the park also houses an amphitheater that can cater to the festival's unique needs, as, unlike other festivals, it purposely doesn't blast music above a threshold of 90 decibels. "[La Mesa Ecopark's amphitheater] has ideal outdoor acoustics and reflects the same conditions of our last amphitheater. Sound travels in time and space at 343m/sec. It's a science which, if neglected, compromises the quality of the experience for the performers and the audience," says Grgic.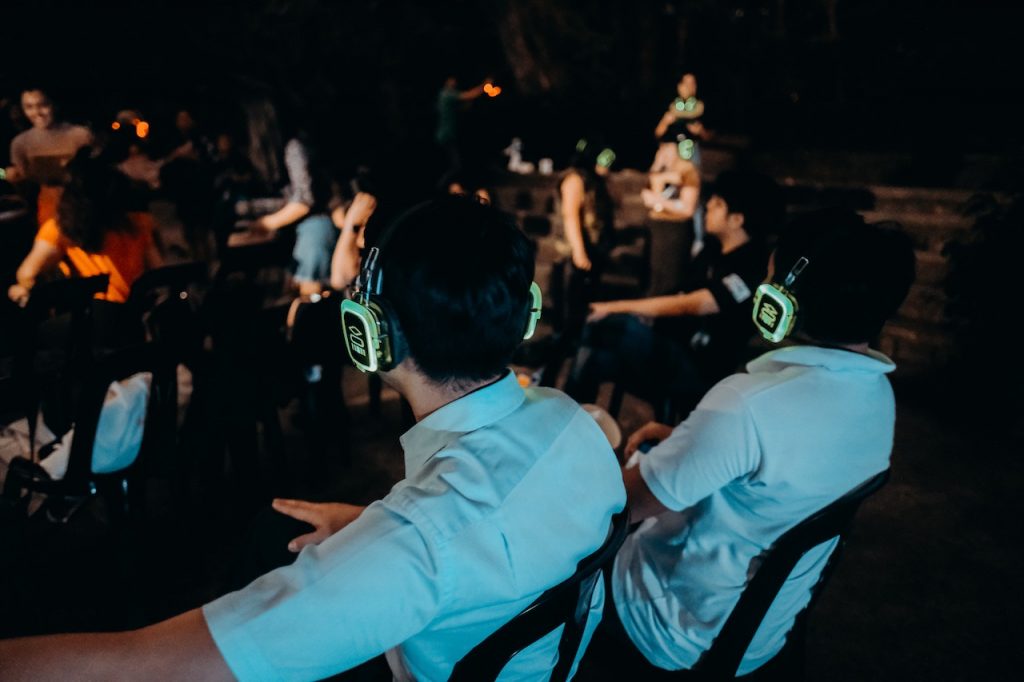 Like last year's iteration, Malasimbo 2020 will also have a silent disco at night, this time inside the park's orchidarium, which will also be the venue of a music business conference—a first for the festival. The conference, designed to be a space for local artists to meet and learn from local and international labels, will have keynote speakers from Warner Music, Filscap, Quincy Jones MGMT, Jacob Collier MGMT, FKJ MGMT as well as Rolling Stones tour manager Sam Cutler. "Since we live in the streaming age, some revenue streams aren't significant anymore. It's important to equip local musicians with the knowledge to understand how to sustain themselves in the music industry," says Grgic.
Aside from that, the festival will also be holding different art and wellness activities like yoga and meditation at the Narra Grove Pavilion. There's also an arcade area where people can shoot hoops or do archery as well as a swimming pool. To help festival-goers navigate the park, Star 8 Green Technology will be providing solar-powered transportation like e-jeepneys.
Tickets for Malasimbo 2020 vary on the date release schedules. From Jan. 1 to Jan. 31, two-day passes are at (P8,000) and one day pass is at (P4,500). From Feb. 1 to Feb. 29, two-day passes are at (P9,000) and one day pass is at (P5,000). Door prices for two-day passes are at (10,000) and one day pass is at (P5,500). For more information, check out Malasimbo Festival's Facebook page.
Get more stories like this by subscribing to our newsletter here.
Read more:
Try forest bathing to cope with stress
Masungi Georeserve proves conservation and land development can jibe
A forest park dedicated to growing indigenous tree species will be hosted in Antipolo
Writer: ZOFIYA ACOSTA