Our weekdays are always occupied, spent within the walls of offices where beeps of electronics echo, deadlines and errands from bosses hover in our heads. We get burned out and this is why we crave for some time out to recover. If you've tried various methods on recharging yourself and looking for another simple one, here's something that doesn't need anything but greenery: forest bathing.
Originated from Japan, shinrin-yoku, which literally means "taking in the forest atmosphere" or "forest bathing," is the practice of basking in the sights, smells, and sounds of a natural setting to improve physiological and psychological health. Basically, it is the leisurely visit to a forest, in presence of trees. The term was coined by the Japanese Ministry of Agriculture, Forestry and Fisheries in 1982 and it's now a recognized relaxation and stress management activity there.
How does taking slow and tranquil walks in a forest help in enhancing health?
Yoshifumi Miyazaki, university professor, researcher, and deputy director of Chiba University's Center for Environment, Health and Field Sciences said in a TED talk in Tokyo that forest bathing reduces stress, and lowers blood pressure and pulse.
In a study on natural therapy, he headed an experiment with other researchers on 260 people who visited 24 forests. It showed that stress hormone called cortisol of those subjects who were in forests for 20 minutes was lower than of those in urban settings. They concluded that "forest environments could lower concentrations of cortisol, lower pulse rate, lower blood pressure, increase parasympathetic nerve activity, and lower sympathetic nerve activity compared with city settings."
In another experiment by Li Qing, a senior assistant professor of forest medicine at Nippon Medical School in Tokyo, it was found that spending time in forests enhances immune system, boosting body's resilience against stress. The subjects who spent two days in a forest in Nagano Prefecture strolling and staying in a hotel in the woods, experienced increases of their own natural killer (NK) cells, a component of the immune system.
According to an article from Japan Times, Li partly attributed the increase in NK activity to inhaling air containing phytoncide or essential wood oils given off by plants. (See more of Li's studies on phytoncides here.)
If you're thinking of trying forest bathing, here are some parks in the Metro you can do it.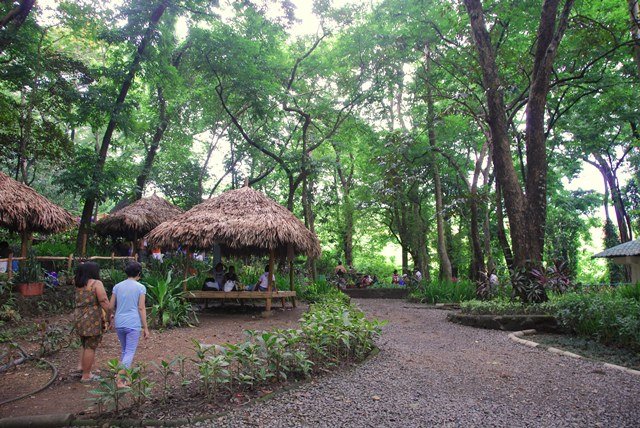 This 23-hectare forest in Quezon City offers as much as its large area. It has picnic grounds, boating lagoon, a fishing lagoon, bike trail, flower terraces, butterfly park, and activities such as wall climbing and zipline.
Ninoy Aquino Parks and Wildlife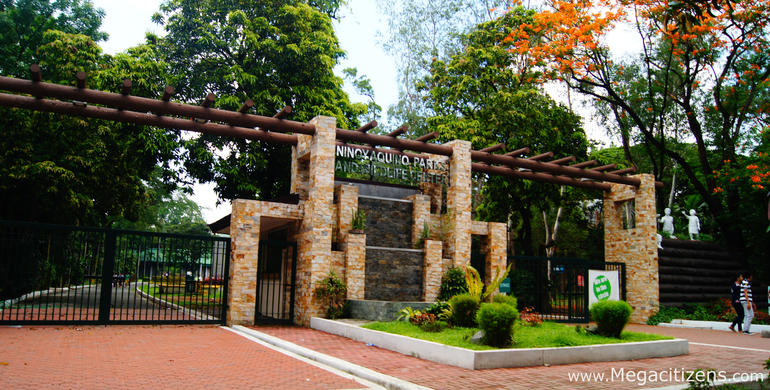 Ninoy Aquino Parks and Wildlife is a 22.7-hectare zoological and botanical park in Quezon City. It also serves as a Wildlife Rescue Center where rescued or abandoned animals get temporary shelter. It looks like a mini-zoo but it offers a lot too like picnic grounds, lagoon, playground, and even a party venue.
University of the Philippines Diliman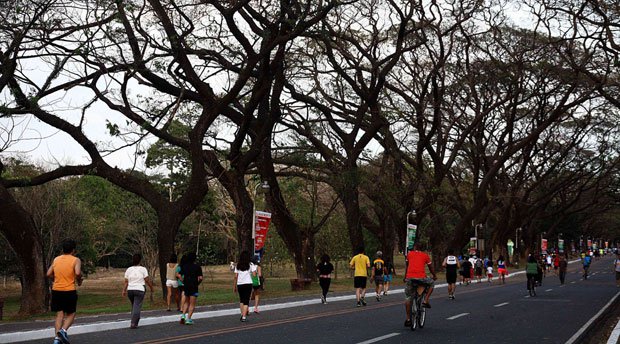 The UP campus is basically a vast garden. Try visiting it on weekends where pedestrians can dominate the Academic Oval as it is closed for vehicles. It also has areas where roads are less and flora are abundant.
Related stories:
We've uncovered the secret to long life
How to de-stress if you're not Sharon Cuneta
Listen up, dog owners: Mutt Meditation is a thing, and you're going to love it
Your home is making you stressed. Here's how to bring zen into your space
Writer: YAZHMIN MALAJITO