Nature has always been Ann Dumaliang's playground. When she was a child, quality time with her father was spent hiking in the mountains or tending to their home garden. "For my birthdays, he didn't give me Barbie dolls. He gave me seeds to plant," she says. "That's why [environmental conservation] is intimate to me; it's something I've grown with."
Today, as a conservationist, Dumaliang's appreciation for nature has led her to take responsibility for the environment. As project manager of Masungi Georeserve, Dumaliang leads the conservation of the 60-million-year-old karst formation, a landscape made of limestone, in Rizal. The approach at Masungi aims to fix the conflict between humans and the innately diverse ecosystem while raising awareness among nearby communities. "If you don't conserve the land where everything is on, you're not going to be able to conserve anything," she says.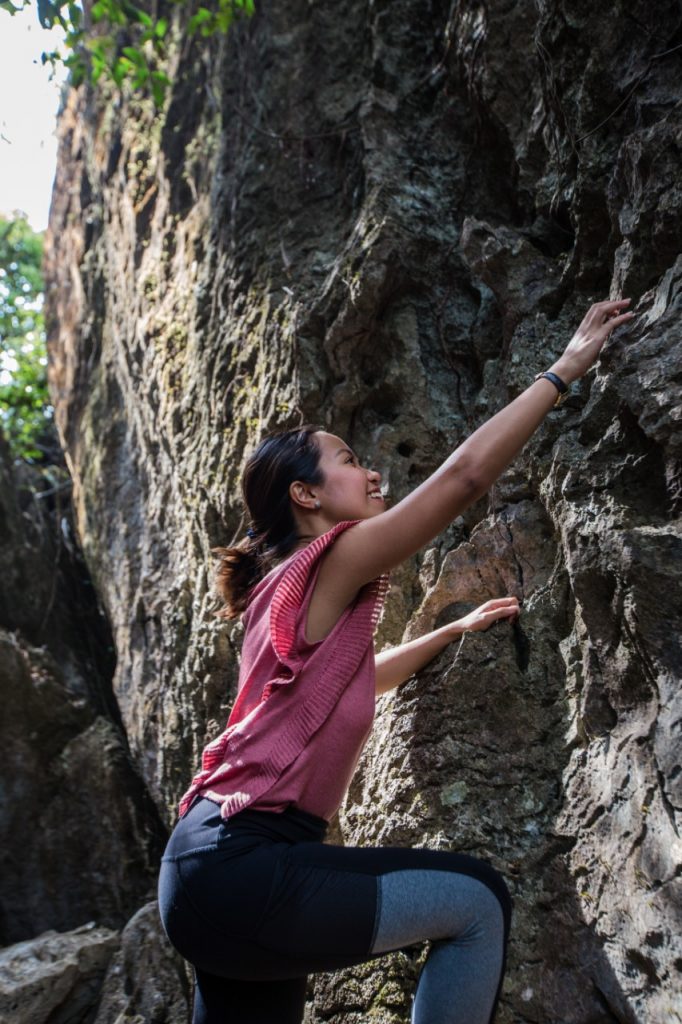 "If you don't conserve the land where everything is on, you're not going to be able to conserve anything."
I think the idea of conservation is already popular, but what does it really mean?
Conservation is typically compared to protection. Protection would be leaving an area or a resource untouched by human presence. Conservation, on the other hand, has protection components but allows for some use of natural resources so long as it is done sustainably so that future supplies and generations are not compromised.
In our case, we are conducting environment and landscape conservation for a 60-million-year-old karst terrain and ecosystem, making sure that we are able to keep it alive for the generations to come. The geotourism activities and enhancements inside allow for some degree of human interaction. is is done, however, in a controlled way and with the end goal of complementing the protection efforts inside.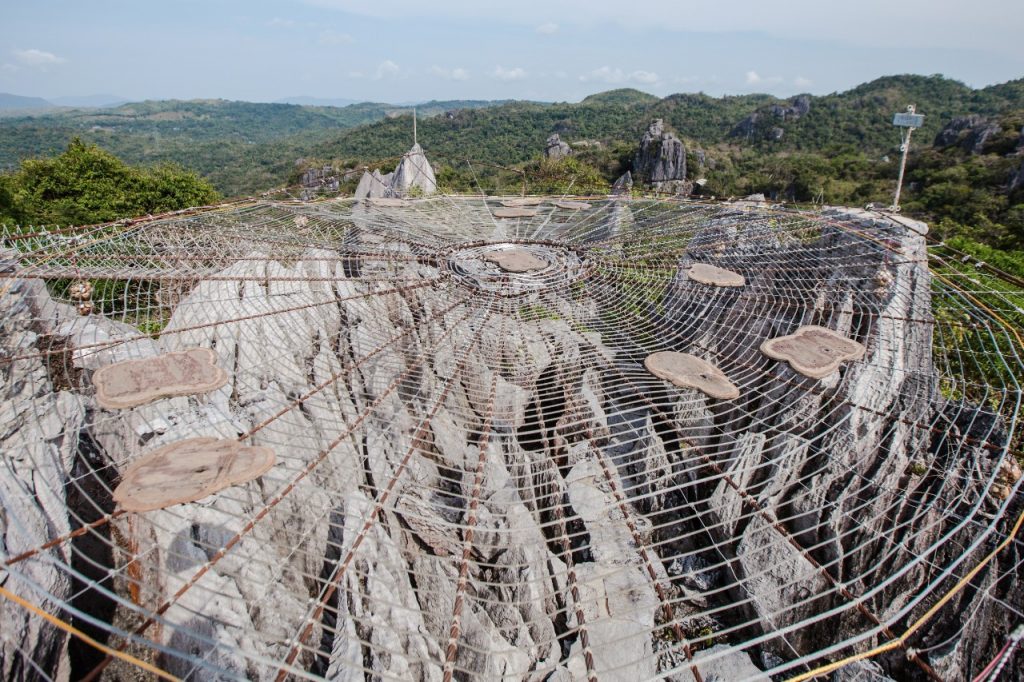 Aside from conservation, you also deal with land development. Isn't there a conflict between the two?
I wouldn't really say so. It's a traditional perspective when you look at it that way. The skillset is the same, especially when you're looking at land conservation in protected areas. People think if it's going to be land conservation, you talk to scientists. Period. But no, you also have to talk to engineers who know how to develop the area in a way that's sustainable and environment-friendly. You need architects who can plan out the area in a way that's mindful of the existing natural attributes of the place. It's really a lot of fields coming together. It just depends on what type of development you intend to put up ultimately. Will it be a sustainable one or a traditional one, so to speak?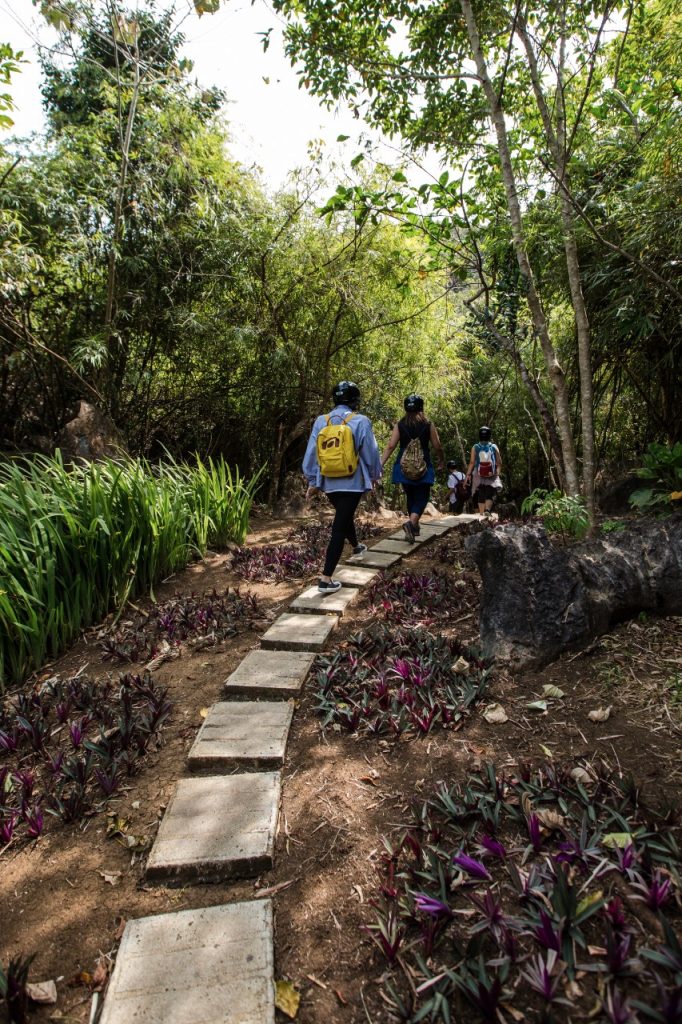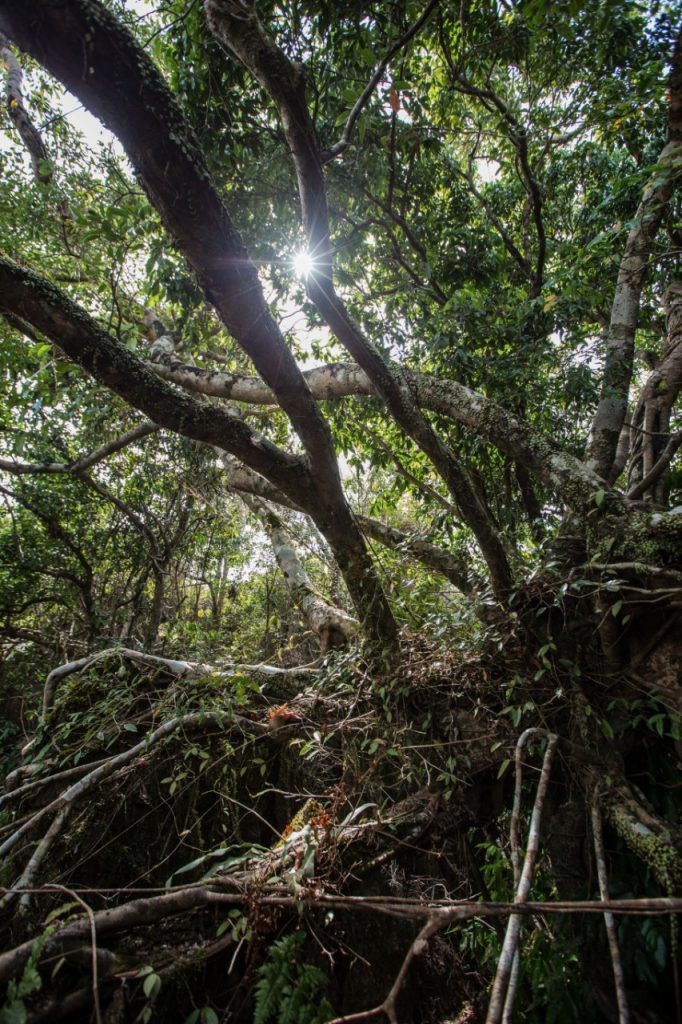 It's amazing how this trail was made here.
This is where engineering comes in. One thing that you can observe inside is a lot of structures would mimic nature. If we're going to talk about engineering, nothing beats nature because it has been tested for millions of years. In Germany, they have this engineering as a class called biomimicry.
Last year, you represented Masungi at the National Geographic Explorers Festival. How was it?
It was quite intimidating [because we were with] top scientists, but everyone really has something to contribute [to conservation]. What is very apparent there was the amount of empathy everyone has not just for humans but for all forms of life.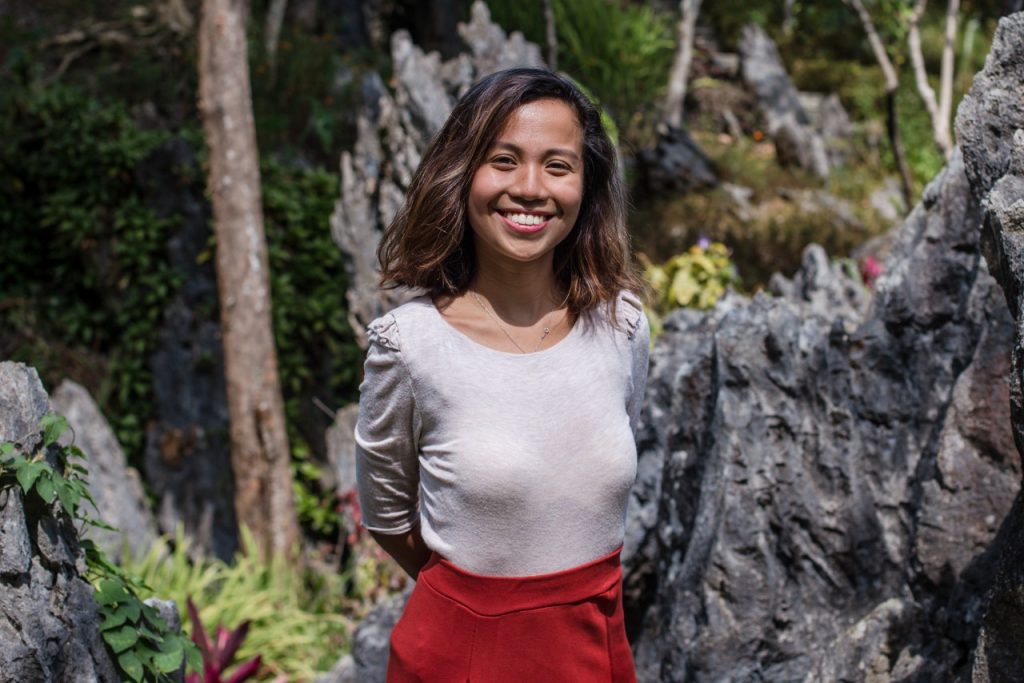 What do you think are the policies we need to make conservation efforts more effective?
We have a lot of laws. Before we even get to policies, we have many laws. If only these laws were implemented well, it would make a huge difference already. You don't need more. If you're able to resolve that, a lot will change.
For policies, it's very important that the carrying capacity for sensitive areas is established. The carrying capacity is the number of people allowed to enter. Here, we have .85 persons per hectare—that's not even one person. That distribution varies on the zone, which is why urban planning and engineering are very important to this kind of conservation as well.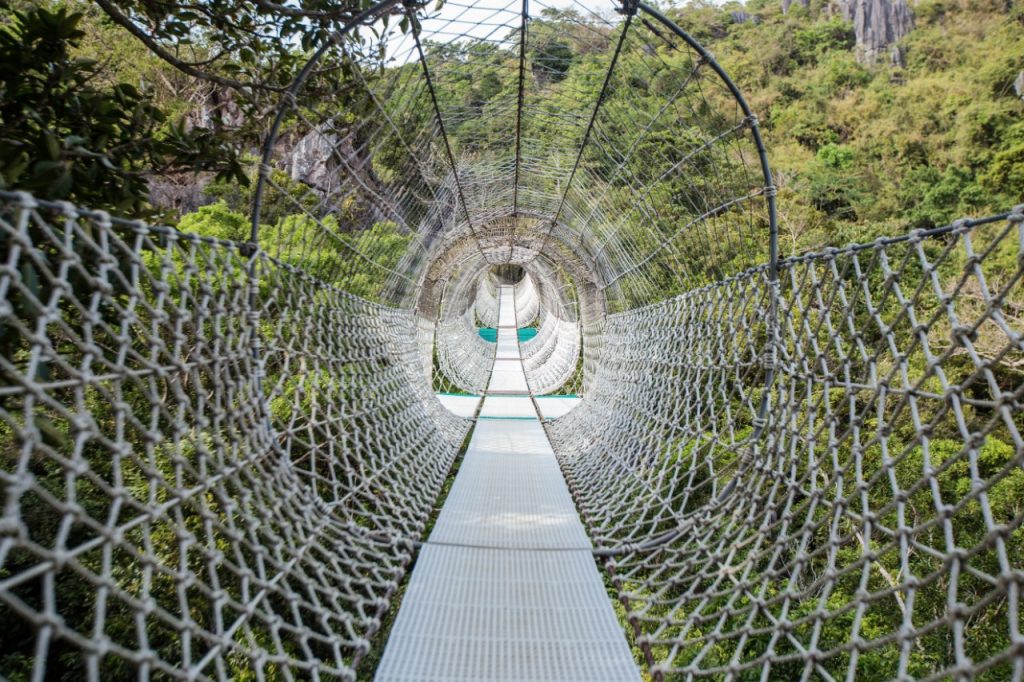 What can ordinary citizens do to help with conservation?
It's good that a lot of people are aware and are curious, but I feel like people need to immerse more in these environments that they're talking about. It's one thing to read about it on paper and realize it from theory and go on the ground to see that solutions are different and simple. Mountaineering these days is as simple as going up a mountain, taking a photo of yourself, looking at the sea of clouds, and coming down. When you ask them if they learned anything, they don't have anything to answer. Sayang.
Overall, just the way you consume or where you put your money makes a big deal in conveying to the businesses that this is the kind of ethical practices you want. It already helps that an ordinary person could live mindfully or do whatever it is that she does mindfully and sustainably. That's a contribution to conservation already.
We have a long way to go, but we can get there.
This story was originally published in Northern Living's Practice Issue
Read more:
How Felicia Atienza treads a conscious path to conservation
Scenic hikes for beginner hikers
Hikers, you can now brave this geopark's trails at night
Writer: OLIVER EMOCLING
PHOTOGRAPHY TRISTAN TAMAYO