When people think of a movie set during the war, certain images are already expected to come up—a fallen soldier, bombs and ammunition flying through the air, and weeping families in dilapidated houses. Certainly, not a lot would expect a bright and chirpy movie with bits of childish humor in each scene. But that's exactly what Taika Waititi has done with "Jojo Rabbit," stripping away the familiar war formula and replacing it with a story about the innocence of children.
When the trailer was first published, the movie actually garnered a lot of flack from social media. Many were saying that the movie was making fun of a seriously dark time in history. However, opinions changed as more and more people watched the movie, and realized that Waititi's story never diverted from the truth and cruelty of the first world war, it simply chose to find a different angle by focusing on younger characters.
It begins during the near defeat of the Axis powers, specifically focusing on the Hitler Youth, wherein a nervous 10-year old Jojo (Roman Griffin Davis) has just been drafted. He quickly becomes the victim of the other boys' bullying and gains the nickname "Jojo Rabbit" after he fails to prove his strength by killing a rabbit. In an attempt to regain his reputation, he gets injured in a grenade accident and has to spend the rest of his days in an admin office run by unthreatening Nazis. 
Jojo ends up spending the majority of his days in the comfort of his own home and finds that his mother has been hiding a Jewish teenage girl in their walls. After a rocky start, he starts to develop a crush. To top all that, Jojo has an imaginary friend who pops up to give him advice, and it's Hitler (Taika Waititi) —well, a goofy, comedic version of him. For Jojo and his young friends, ignorance was bliss, up until the brutal reality of maturity comes to play.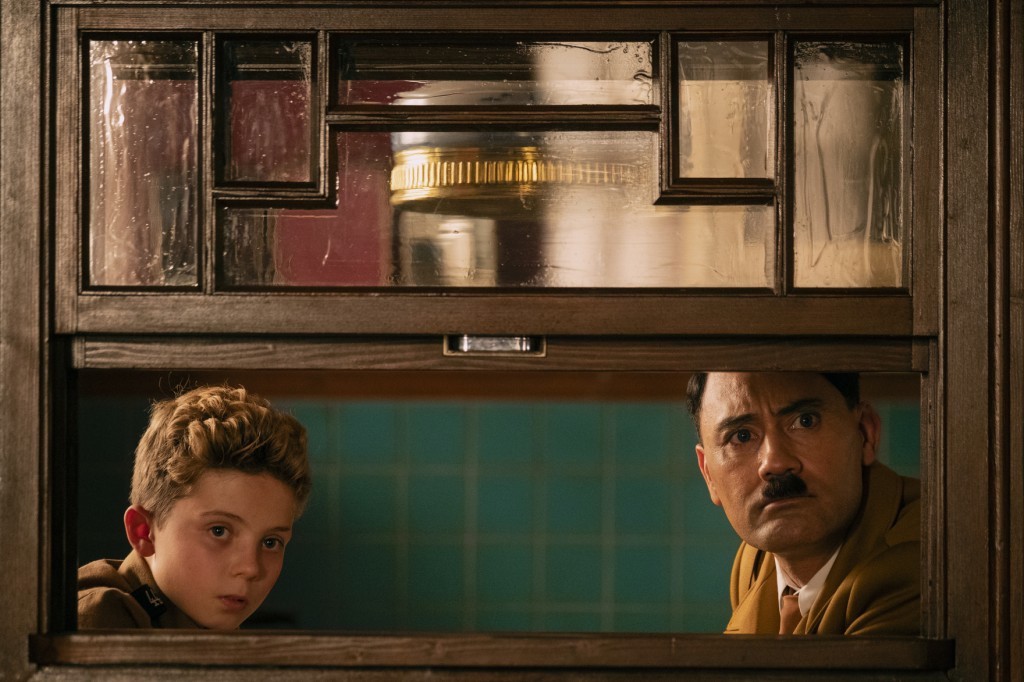 At its core, the movie is simply a story about a young boy learning about the reality of war happening around him and its repercussions. While it is a satire about Germany during World War II with imaginary Hitler being the center of comedy, it doesn't fail to deliver a heart-touching chronicle of innocence and morality. There are little seeds of childlike lessons on love and community as the story unfolds—Jojo's relationship with his mother paints a portrait of familial love, the themes of ideological powers portrays a separation of people's unity, and a child's emotional growth is finally brought upon by the reality of society's struggles.
Critically, there are still a few downsides to the film that may lessen its chances of winning Best Picture in this year's Oscars. Although the production and cinematography were beautifully crafted, similar to the visuals of Anderson's "Moonrise Kingdom, the over-the-top, slapstick based schtick that Waititi's famously known for would oftentimes clash with the subject matter several times over. Some of the jokes fell flat, especially when Waititi's cameos as Jojo's campy imagination of Adolf Hitler would divert your attention from the more serious matters of a scene. Aside from the misplaced comedy, Waititi's wit made this movie a success, from the mise en scène of metaphorical objects to the childish but intelligent exchanges in dialogue.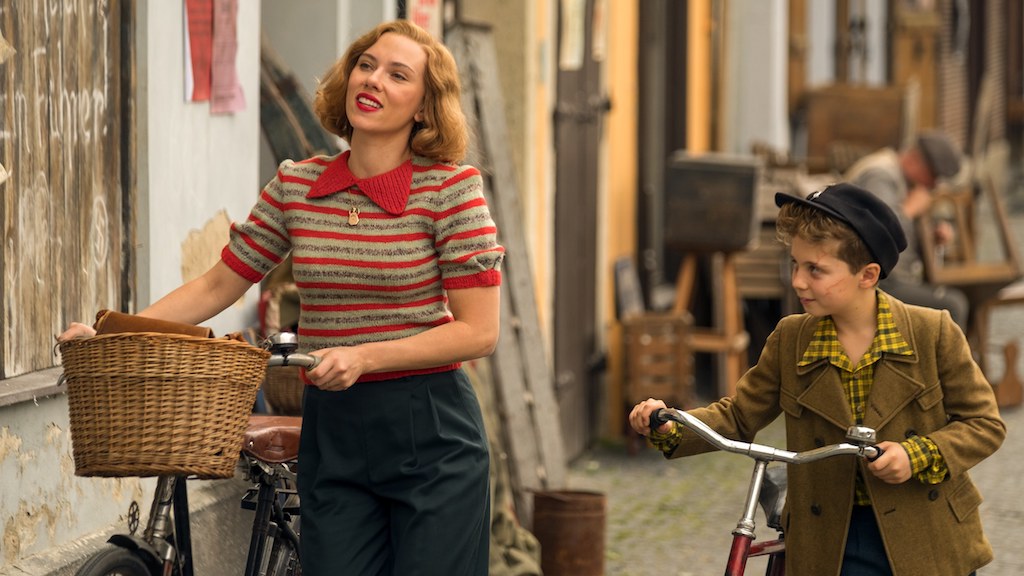 While not a lot of people may agree with the almost comedic take on Hitler's Reich, what Taika Waititi has done is prove that war is not just a black and white story of good versus evil. There are casualties, opposing views, and radical beliefs that are brought to the spotlight in "Jojo Rabbit." The film, rather than being a regular anti-Nazi satire, becomes a commentary on how fearmongering and a hate-based authoritarian regime does not speak for the entirety of a race, country, or people. It sends a message of empathy for people, rather than perpetuating a cycle of hate that continues to divide. For young and old alike, it brings us back to the familiar innocence of a child, and that natural instinct to find light even in the darkest of times.
Header and featured photos courtesy of Fox Searchlight Pictures
Get more stories like this by subscribing to our weekly newsletter here.
Read more:
"Frozen II" offers up an unaffecting plot, but stunning visuals
"Toy Story 4" is still a sweet, emotional ride about moving forward
"Cats" is a confounding, almost chilling, CGI-heavy dud
Writer: THEA TORRES