Now on its 8th year of transforming The Link into an iconic celebration of contemporary visual art, Art Fair Philippines expands its reach with a total of 61 local and international exhibitors as well as new mediums and dynamics to the experience.  
The fair's new film program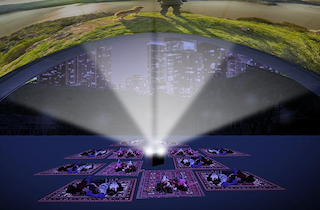 In line with the recent centennial celebration of Philippine cinema, the fair will inaugurate the first edition of its film program. The multifaceted addition will showcase the breadth of Filipino cinema by screening an eclectic selection of films from the last 100 years. 
At the same time, it will also reimagine the medium through its featured special exhibition entitled "Self-Portrait" by Lyle Nemenzo Sacris. "Self-portrait" is an uncompleted film idea from 2006  which aimed to compose of 7,107 frames with each frame being a portrait of a different Filipino. Now, every Filipino visiting this year's Art Fair will help realise this idea and complete the body of work by possibly lending a portrait of theirs.   
Alongside this will also be a panel discussion on the future of cinema in the Philippines. And as an acknowledgement of the evolving and sporadic cinema scene, the fair will also have a special outdoor cinema from Feb. 14 to 16 at the former Philippine Stock Exchange building. 
ArtFairPh/Open Studios workshops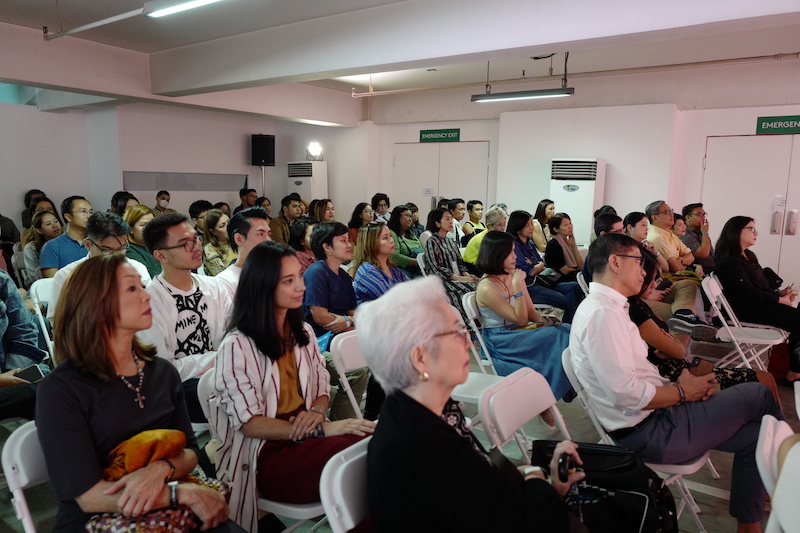 This year, Art Fair intends to further cultivate learning opportunities through its new section called Open Studios. In conjunction with the annual ArtFairPh/Talks, which will yet again tackle art appreciation, the series of workshops from ArtFairPh/Open Studios will demonstrate the actual techniques and creative processes of artists.  
Its lineup includes a two-day workshop on photography with Paco Guerrero; lighting techniques for photographers with Neal Oshima and Mark Nicdao, and wooden furniture making with Benji Reyes. 
A cyanotype workshop with Alexis Oshima and Angela Silva, a rubber cutting workshop with Association of Pinoyprintmakers, a sculptural planter-making workshop with Rita Gudiño of Tahanan Pottery, and a demo on watercolor painting techniques with Claude Tayag will also take place. 
Virtual reality (VR) art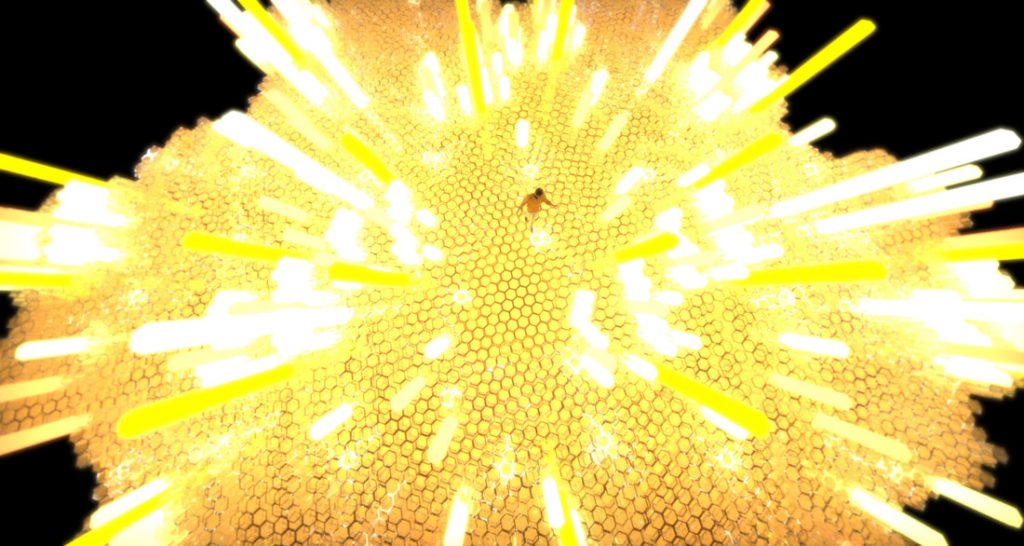 Art Fair Philippines 2020 also welcomes the participation of incubator spaces or ArtFairPH/Incubators, which are outside the mainstream gallery format including exhibitors art/n23, Giatay, Limbo, Loadnadito projects, Project 20, and Signum.
In this section, art/n23 will present a virtual reality piece by Issay Rodriguez entitled "Doon (Over there)," which will immerse the audience in a simulated and interactive beehive-like environment. An estimated 80 to 100 visitors a day can be accommodated by the VR goggles used for this installation. 
Tribute to critically-acclaimed Filipno expressionist Onib Olmedo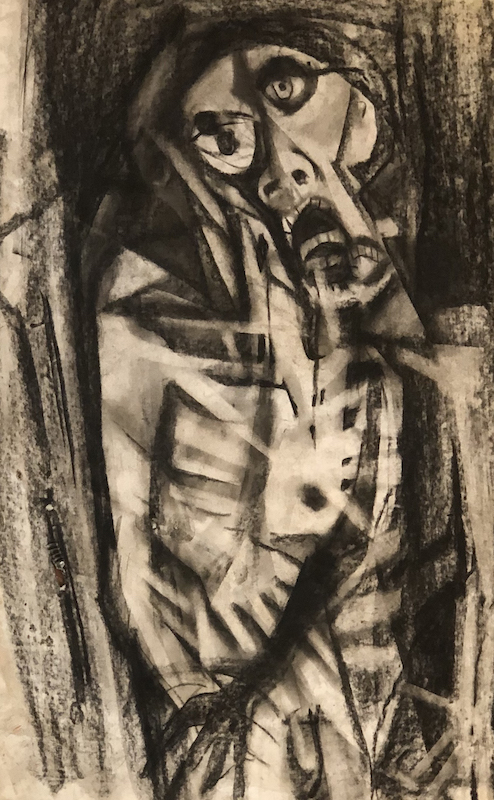 The fair's  featured artists for 2020 includes a special exhibition in cooperation with the estate of the late Onib Olmedo. Having been the founder of the Filipino Expressionist Movement and a pioneer of populist art in the Philippines, drawings from his family's collection will highlight Olmedo's influence on artists today.
Special cultural exchange project with the Embassy of Italy in Manila 
Broadening the fair's reach also means bringing more pieces from other cultures; this is why out of the 61 booths, 19 will come from foreign countries. This year, Art Fair Philippines has partnered with the Embassy of Italy in Manila for a special cultural exchange project highlighted by the participation of Galleria Tiziana Di Caro.
The contemporary art gallery from Naples is known for promoting national and international artists who experiment with new media. At the same time, Italian art enthusiasts will also be flying out to see the local art scene through the fair. 
Carlo Villafuerte as the 2020 recipient of the Karen H. Montinola Selection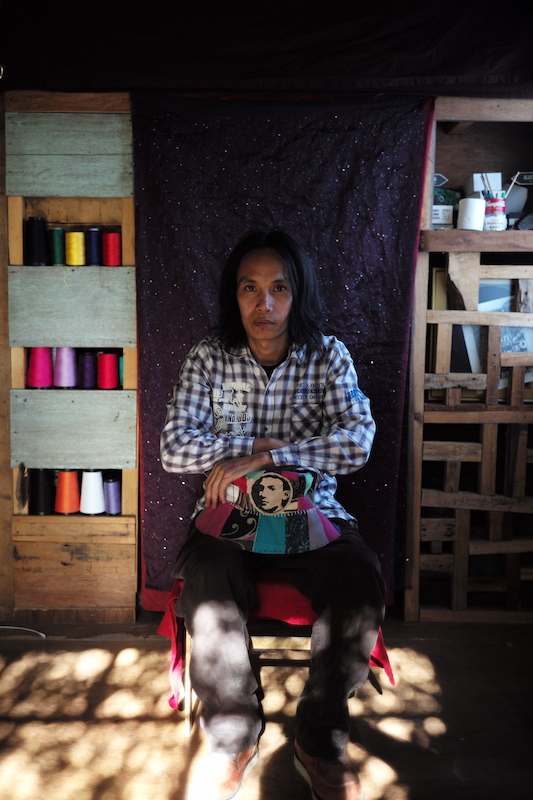 As in previous years, the ArtFairPH/Projects section will mount special commissioned artworks from under-the-radar Filipino artists and sculptors in the likes of Salvador Joel Alonday, Perry Argel, Jaime De Guzman, Roedil Joe Geraldo, Jellyfish Kisses, Gene Paul Martin, and Neil Pasilan. 
But also in this section is Carlo Villafuerte—the 2020 recipient of private grant Karen H. Montinola Selection. In contrast to last year's grantee, three-dimensional painter Liv Vinluan, Villafuerte's exhibition this year elicits a distinct kind of intrigue as his work mainly comprises hand-sewn fabric art. 
Sol Lewitt's conceptual installations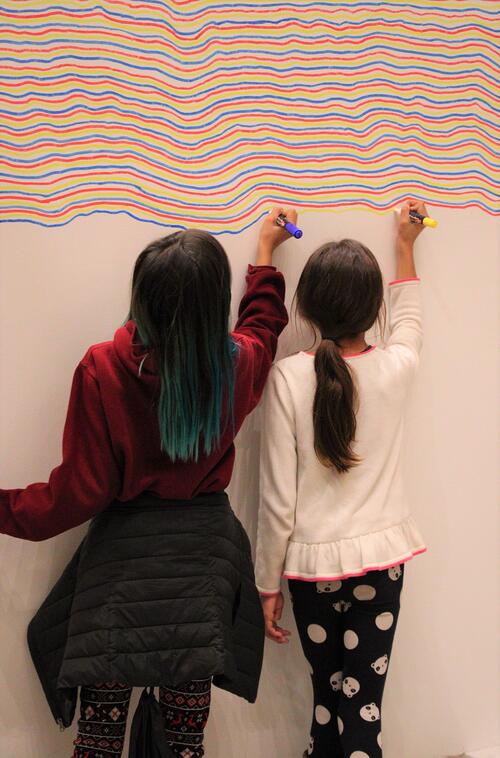 Last year, massive participatory piece "A Stitch In Time" brought together thousands of visitors to stitch almost anything they had in mind onto renowned artist David Medalla's work. For 2020, the fair aims to do the same by bringing conceptual artist Sol Lewitt's creative formulas in the form of wall drawings. By filling an entire wall with attempts to follow a fixed line or illustration, the installation will teach each participant the communal idea behind making art.  
ArtFairPh2020 runs from Feb. 21 to 23, 10 a.m. to 9 p.m. Fair tickets can be purchased in advance at www.artfairphilippines.com. Tickets will also be available at the reception area of Art Fair Philippines.
Header photo courtesy of Art Fair Philippines Team
Get more stories like this by subscribing to our weekly newsletter here.
Read more:
Hidalgo, Joya, and Zobel: The most valuable pieces at Art Fair 2019
Modeka: A new creative space that reframes multisensory art experiences
Artists Martha Atienza and Yee I-Lann on the universal struggle of island communities
Writer: JOY THERESE GOMEZ
PHOTOGRAPHY ART FAIR PHILIPPINES TEAM