LTFRB: Pets can now sit with owners in PUVs
Due to public clamor, the LTFRB has updated its guidelines on bringing pets inside public transportation vehicles
Feb 12, 2020
For pet owners, it has been a struggle to go to places like the veterinarian's clinic, the pet salon or to other events when bringing pets inside public transportation vehicles would usually be turned down. However, after much clamor from the public regarding this issue, the government has finally addressed it.
The Land Transportation Franchising and Regulatory Board (LTFRB) has amended its first memorandum on carrying pets inside public utility vehicles (PUV) with updated guidelines that allow pets to be seated with their owners in the PUVS.
The first memorandum released last April 2019 states that animals must be placed in carriers and designated animal compartments in PUVs. This was met with backlash from pet owners and lovers who pointed out that the majority of mass transportation do not have designated animal compartments with proper and clean ventilations.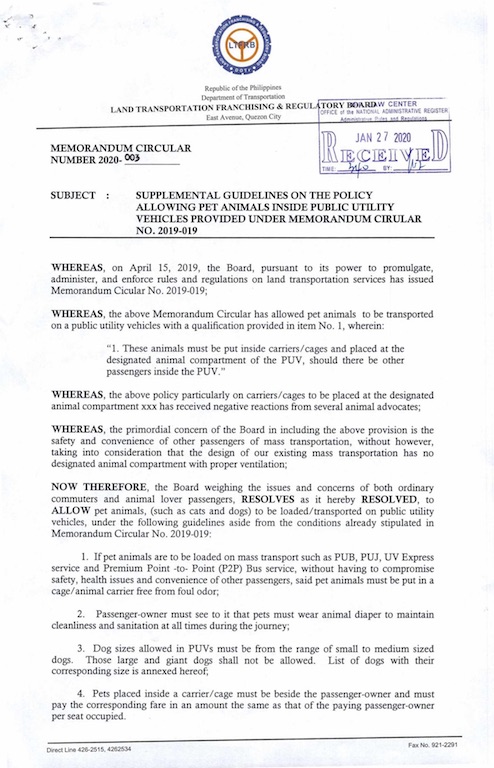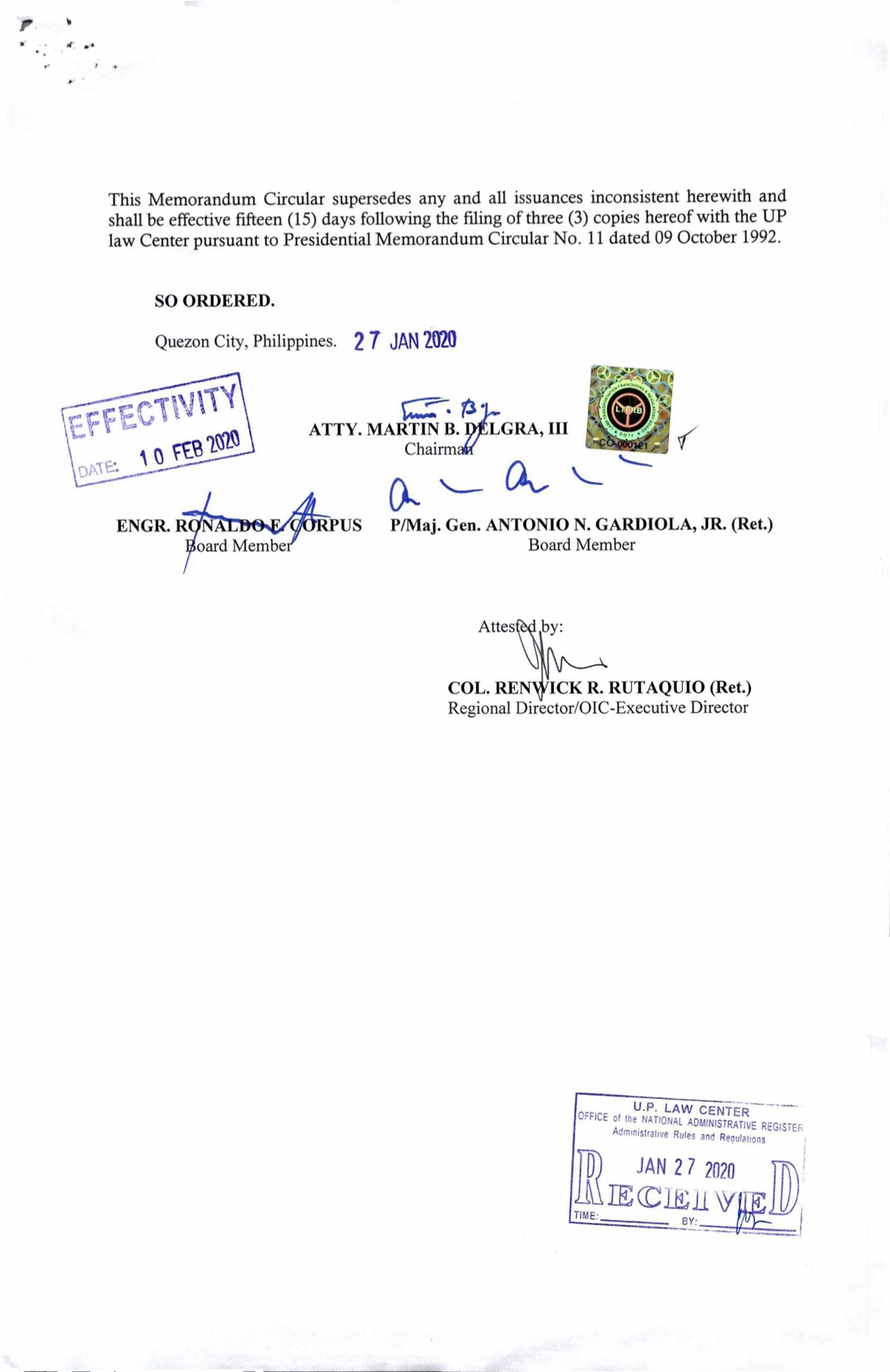 To address this, the new guidelines released by the LTFRB states that passengers are now allowed to place their pets right beside them as long as the same fare is paid for the animal. It adds that the pets must still be placed in animal carriers, are free from odor, and must wear animal diapers to maintain cleanliness and sanitation during the trip. Only small to medium-sized dogs are allowed in the PUVs.
Pet owners must also be responsible for any damage or harm that occurs inside the vehicles. The circular for the new guidelines were signed last Jan. 27, and was taken into effect on Feb. 10.
Header photo courtesy of Gary Samaha on Unsplash
Get more stories like this by subscribing to our weekly newsletter here.
Read more:
How to keep you and your pets safe during emergencies
The pets are alright: Grab's new feature GrabPet will insure your pets in transit
How to protect your pets from volcanic ashfall
TAGS: breaking news government LTFRB nolisoli pets