Your next perfect cup of coffee is one you can make from home
Turns out there's a lot you can do with instant coffee
Jun 15, 2020
With limited access to freshly ground coffee beans or the neighborhood café, people have turned to easy and accessible coffee products to get their daily dose of caffeine. Quarantine has led to the delightful discovery that there are instant coffee brands that are just as good (if not better) than what we're accustomed to—but that all depends on choosing the right blend.
Although I looked at instant coffee blends as a way to tide me over until my next café run, I learned that these blends have so much more to offer. 
As someone who gets her caffeine fix at coffee shops, there are a surprising number of factors that came into play when I was making the switch to instant coffee. In considering which blend would help me make the most out of my instant coffee, these are the things I discovered:
Instant coffee comes in different flavor profiles
A single serving of instant coffee carries a variety of flavors, and blends such as NESCAFÉ GOLD are proof: It combines smooth dark chocolate notes with a citrus tang, resulting in a balanced taste that can also be a good base for an array of other coffee drinks. Coffee lovers like myself who enjoy a cup of joe first thing in the morning can detect these notes, even from the aroma alone. 
Aside from preparing drinks, I've also used instant coffee as a starting point for recreating homemade café dupes like milk over coffee ice cubes.
There are blends made with high-quality beans
The flavors you find in a serving of coffee mainly stem from the beans used. Certain coffee blends use Arabica beans, which are grown in mountains and considered a high-grade coffee bean. NESCAFÉ GOLD is made with Arabica beans that give it a unique profile.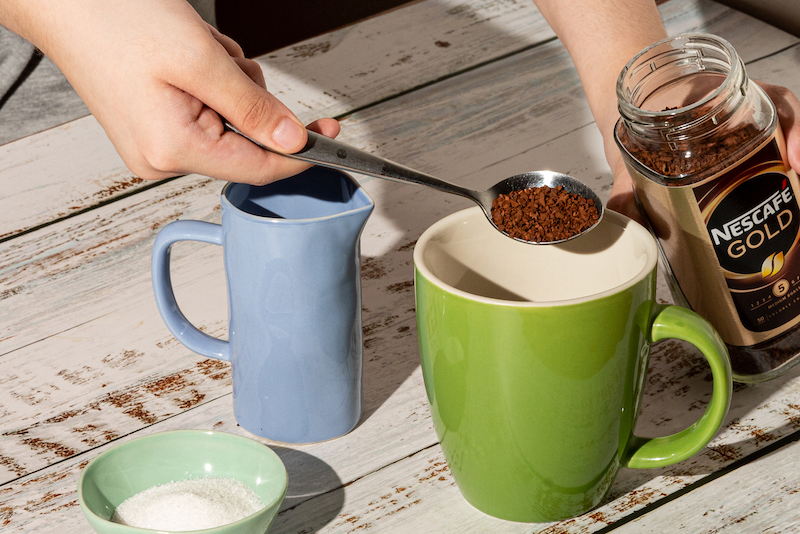 As a frequent coffee shop customer, I've found these to be the most easily recognizable beans. Arabicas usually come in a bright flavor that makes it a good base for frappes and cappuccinos, and instant coffee made with similar beans makes crafting my own café favorites at home easier.
Freeze-drying results in aromatic coffee
Another thing many people—myself included—miss about going to coffee shops is the scent of coffee the moment you enter. The feeling isn't completely lost with NESCAFÉ GOLD, as they freeze-dry their beans to retain the flavor and aroma of fresh beans. This version also comes in granules and has a rich aroma that's evident as soon as you open the container and grows stronger once dissolved in hot water.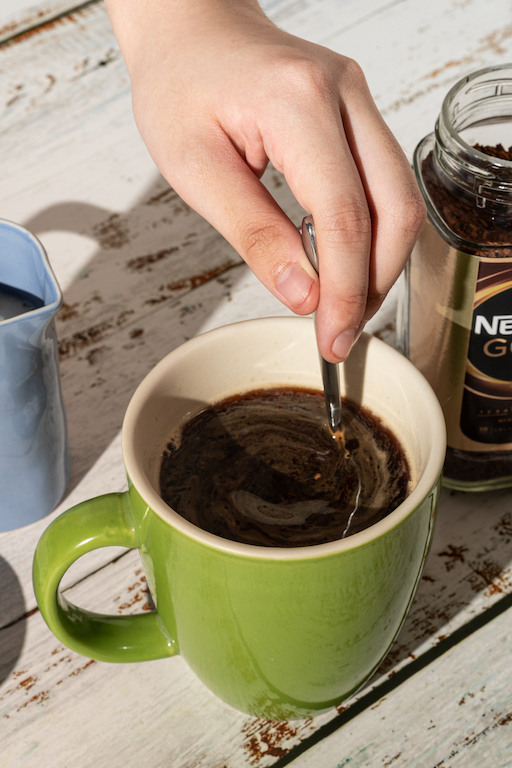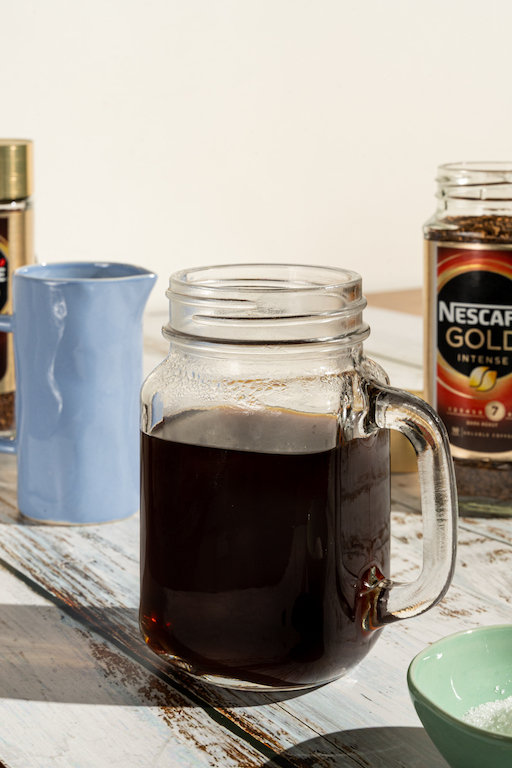 Some brands have different roast levels
Another thing that makes coffee shop drinks different is the way beans are roasted, since different roasts bring out different flavors. Turns out the same thing goes for instant coffee—while we may not have an in-house (pun-intended) roaster to get a special flavor, we can easily get something similar and (still) expertly done through instant coffee.
NESCAFÉ GOLD's flagship version has a medium roast level of five, which brings out its flavors and aroma. Higher roast levels result in bolder flavors—as seen in the NESCAFÉ GOLD Intense, which has a roast level of seven to bring out deeper coffee notes.
Instant coffee can bring out your inner barista and gives you bang-for-buck
One of the best things about instant coffee is that it's readily available when we go out on our grocery run since it's always on the shelves of our nearest convenience store or supermarket. It's easy to spot their signature gold label, which looks perfectly at home next to the other trendy jars in my pantry at home.
Not only that, but instant coffee is easy to adjust according to my preferences. I can make my drinks stronger by adding more granules, and even mix in sugar and other ingredients when I'm in the mood for a different kind of coffee drink.
Instant coffee versions don't give you ticker shock either. P319 can get us around two to three drinks in a cafe, but you can get up to 50 cups of coffee for the same price with NESCAFÉ GOLD. Plus, you can get that many cups from one sleek, convenient jar— saving pantry space, prep time and perhaps your kitchen aesthetic, too.
Get more stories like this by subscribing to our weekly newsletter here.
Read more:
Done with Dalgona? Whip out these other coffee drinks instead
A no-frills guide to brewing your own coffee
Local coffee beans defined: Arabica, robusta, and liberica
TAGS: arabica arabica coffee coffee nescafe nescafe gold nolisoli