3 out of 10 Filipinos are obese. The government's solution? 10-20% junk food tax
More than a year after the implementation of sugar tax, gov't eyes taxing junk food next to address obesity among Filipinos
May 26, 2020
Citing the Food and Nutrition Research Institute's (FNRI) Eighth National Nutrition Survey—which found that three out of every 10 Filipinos aged 20 and older were overweight or obese due to excessive consumption of junk food—the state-run think tank National Tax Research Center (NTRC) is studying the imposition of 10- to 20-percent excise tax on junk food.
What food items will be taxed? 
Junk food with high trans fatty acid and high sodium content but also fast-food restaurant meals like burger, fries, fried chicken, hotdog, pasta and pizza, among others, sugary desserts and sweets, and carbonated beverages or "soft drinks" are among those that will be covered by the proposed excise tax.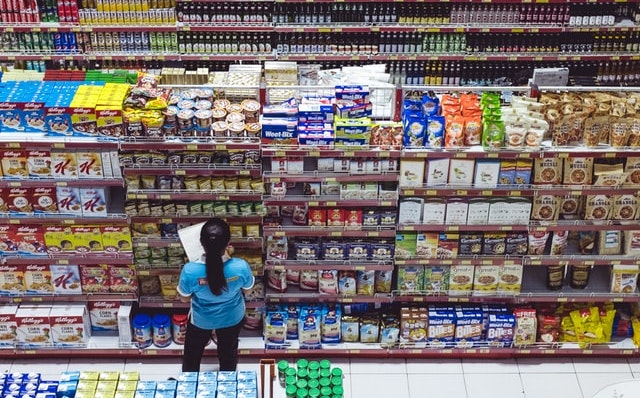 The tax, which will result in higher prices, is expected to discourage Filipinos from buying these snacks, thus reducing their risk of coronary heart disease, stroke, high blood pressure, diabetes, cancer, osteoarthritis, even depression, said NTRC.
According to the think-tank's computations, the junk food industry and fast-food chains earned revenues averaging P541.6 billion from 2013 to 2017, with an average annual sales increase of 8.5 percent.
How much will the government collect if the junk food tax pushes through? 
Based on NTRC's estimates, it will be anywhere from P36.5 billion (average at 10-percent tax) to P72.9 billion (at 20-percent tax) annually.
Does junk food tax actually work?
In countries where excise tax on junk food has been in effect—only Mexico and Hungary, as of 2018—evidence suggests that they might, in fact, be working.
In Hungary, where a four percent excise tax has been in effect since 2011, the World Health Organization found that consumers chose a cheaper, often healthier product (seven to 16 percent of those surveyed), consumed less of the unhealthy product (five to 16 percent), changed to another brand of the product (five to 11 percent), or substituted some other food (often a healthier alternative).
Mexico, which imposed an eight percent tax on food based on a calorie density threshold starting 2013, resulted in a seven percent reduction on junk food purchases.
But reduced consumption doesn't automatically translate to lower incidence of obesity. It will take years to find out whether there is a correlation between taxing and health.
It's clear though that it will take more than an excise tax to totally curb obesity.
This is why NTRC is also looking to subsidize healthy foods, restrict food advertising and possibly eliminate advertising of junk food. Encouraging Filipinos to live an active lifestyle is also on their agenda, which will be done by providing more bicycle paths and recreational centers.
Header photo by Fikri Rasyid on Unsplash
Get more stories like this by subscribing to our weekly newsletter here.
Read more:
Are we ready to have bikes as the "new normal" mode of transportation?
Residents of subdivisions are in no need of government help, says DILG
After grocery shopping, follow these steps to prevent the virus from entering your household
TAGS: junk food junk food tax obesity sugar tax