COVID-19 may be on the forefront of everyone's minds (and the news), but that doesn't mean other illnesses have gone away. As a result, people are still leaving their homes and going to pharmacies to get their prescriptions filled out and buy other important things, like vitamins and supplements. If you want to stay home and still get what you need from the pharmacy, here are some ways you could do it: 
Drugstore Delivery Services
Did you know that some drugstores offer delivery services for medication and other items they have on their shelves? Watsons, Southstar and Medexpress have an online delivery system where you can place your orders and have them delivered straight to your home. You can even get your prescribed medication filled out online by uploading a photo of your prescription to your account. 
Mercury Drug also offers order ahead options on their website and via phone. For their online service, you just have to fill out the necessary information to get your order sorted and pick it up. For their call ahead service, all you need to do is contact the branch with your order and they'll have it ready on the same day. Instead of picking them up yourself, you can book a courier service to bring them to you. 
Be ready for delays, though. A lot of drugstore delivery services may offer same day delivery, but you'll probably have to wait due to a high influx of orders. 
Check your Grab App
Aside from food and groceries, Grab is also offering a delivery service for medicine. Under the mart category, you can go through their pharmacies option and check which drugstores deliver to you. The pharmacies on Grab only deliver over-the-counter medications, so if you need to get a prescription filled, this may not be for you.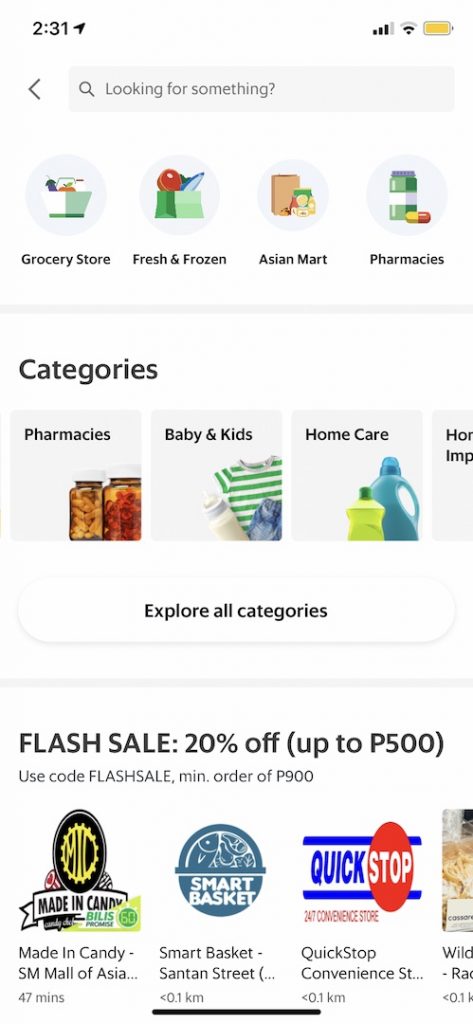 Try a pabili service
Apps like Angkas, Grab, MyKuya and Mr. Speedy have pabili services where you can send them to buy items, including medicine. If you're buying over-the-counter drugs or other drugstore essentials, all you have to do is book the service, text the rider your order and send them on their way. If you're buying prescription medication, you need to send the rider with a copy of the prescription along with a photocopy of your valid ID and an authorization letter. 
Take note! Pabili services have a set limit when it comes to the amount of money they can spend on each delivery. You'll also have to reimburse the rider when you get your items delivered. 
Header photo by Laurynas Merecas on Unsplash
Get more stories like this by subscribing to our weekly newsletter here.
Read more:
Overwhelmed doctors want Metro Manila back to ECQ but gov't isn't having it
7 clinics and organizations that offer mental health support for frontliners
Can face shields alone protect us from coronavirus? Not quite. Study shows how droplets move around it
Writer: ANDREIANA YUVALLOS