We're about to see a world without face masks—kind of. Malacanañg announced on Sept. 12 that the wearing of face masks in outdoor spaces is now voluntary, according to Executive Order No. 3.
But the announcement has further stipulations. Senior citizens and immunocompromised individuals are "highly encouraged" to keep their masks on—even outdoors—and masks are still required to be worn in public transportation. 
Later that day, the Palace also announced it would be extending our state of calamity status for possibly three months in order to extend "the benefits of healthcare workers."
While it may be a bit of good news that some COVID restrictions are finally being lifted, the Philippines is not ready for a mask-free world. COVID-19 is still a very much active virus with new infections and even deaths being announced on a weekly basis. Although over 70 million people in the country have been vaccinated against the disease, many people are still catching it and passing it on. 
COVID-19 is still an actively developing disease with variants and sub-variants popping up due to mutations in transmission. New vaccines and booster shots are also being developed, which means being previously vaccinated isn't a good enough safety net to make sure you don't catch it. 
Wearing a mask is a hassle—that's an undebatable fact. It's stuffy, sweaty, triggers some allergies, muffles our voices, doesn't allow for the Deaf to lip-read, and can give people acne. However, it affords us a level of protection and freedom that going mask-free can't.
In a nutshell, it gives us some priceless peace of mind. 
Scientifically speaking, there is some merit to going mask free outdoors. It's a proven fact that people are less likely to catch the virus in open spaces due to the amount of fresh air circulating versus enclosed, indoor spaces, but "distance, duration, and intensity" are also factors. 
Going on a walk by yourself, for example, means there's a lower chance of catching the virus. You're still isolated and don't come into much contact with other people (save for a potential short conversation). But if you compare that with a sweaty, tight commute (which all of us are familiar with) or attending an outdoor party where you'll be mask free all night, there's a higher chance that you'll end up catching the virus. 
The outdoor mask-free mandate can also encourage us to focus on the "outdoor" aspect and lower our guard, which can further promote pre-existing complacency. In the mind of the government, we have to carefully choose which situations we can go mask-free in. But there's going to be the temptation of just ditching it altogether—even in crowded outdoor spaces. 
Whether allowed or not, the wearing of masks outdoors is also a question of empathy.
As someone who has caught COVID after dipping, dodging, and ducking from it for two years, I'm not just wearing a mask to protect myself. I'm wearing it to protect others, as well. It's our responsibility to keep each other safe.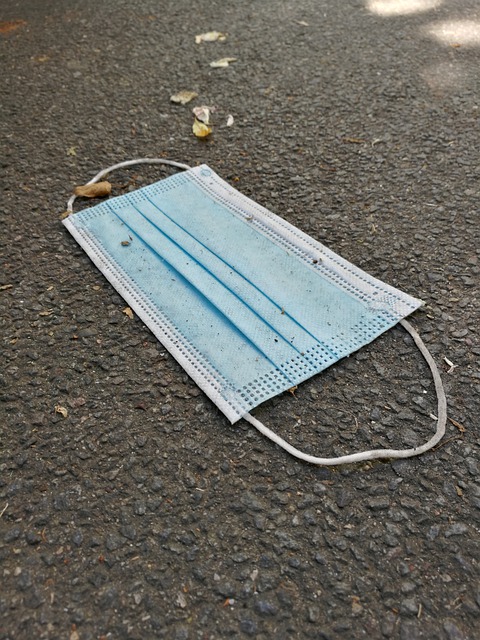 While the EO stipulated that senior citizens and immunocompromised individuals should still wear their masks outdoors, it doesn't mean that they will. Some people will end up relying on the fact that the cases aren't what they were in August 2020 coupled with the fact that they've been vaccinated.
However, this is not the same as immunity from COVID. Unlike the flu, there are waves and surges to COVID, as well as deaths and hospitalizations. Fully vaccinated individuals are getting severe COVID. This could be addressed by boosters, but uptake has been limited.
The government's COVID response has generally been found lacking. We never got the mass testing we demanded and went back and forth between closing our borders then reopening it to countries with high infection rates. Now, we're relaxing health protocols at a time we've reached a semblance of pre-pandemic normalcy—which is what the United States did. And that didn't go so well for them. 
The E.O. also came only two weeks after Cebu City tried to impose the same rule—which was unilaterally shut down by the national government and scrapped. 
So what's changed within the last two weeks?
While it's everyone's own prerogative to wear a mask outdoors or not, it needs to be said: We're not ready for a maskless world. Even if it's the outdoors. The Department of Health stated that we can expect relaxed health protocols by the time 24 million people get their booster shots, but they're still fighting against vaccine hesitancy. 
In February, the government also planned on giving citizens more individual responsibility to keep ourselves COVID free—which is kind of what's already been happening even prior to the announcement. We've since seen waves of COVID and new variants, along with increased infection rates.
COVID-19 and its long-term effects are still somewhat of a mystery, so it's better to be safe than sorry.