The World Bank just tagged the Philippines as its top borrower for the fiscal year 2021, with $3.07 billion in loans that the country sought for its fight against COVID-19. The funds were also lent to boost the local economy as we have the biggest pandemic-induced output gap in the East Asia and Pacific region.
For comparison, we only borrowed $1.87 billion in 2020 through the World Bank's lending arm, the International Bank for Reconstruction and Development (IBRD).
Based on the World Bank's 2021 annual report, the Philippines had the biggest output gap of 8.4 percent in the region in 2020. The output gap reflected the difference between pre-pandemic economic potential against actual performance amid the pandemic.
The Washington-based lender said it had extended loans for the Philippines' healthcare and vaccine financing, conditional cash transfers, customs modernization, disaster resilience and recovery, peace-building in the Bangsamoro Autonomous Region in Muslim Mindanao, and various agriculture projects.
[READ:
The government's pandemic response: What's changed since last year?
]
IBRD and the International Development Association's commitments to the country totaled $6.21 billion from 2017 to 2021, of which gross disbursements to date amounted to $5.47 billion. The undisbursed balance from these loans amounted to $2.74 billion.
PH ranks last on pandemic response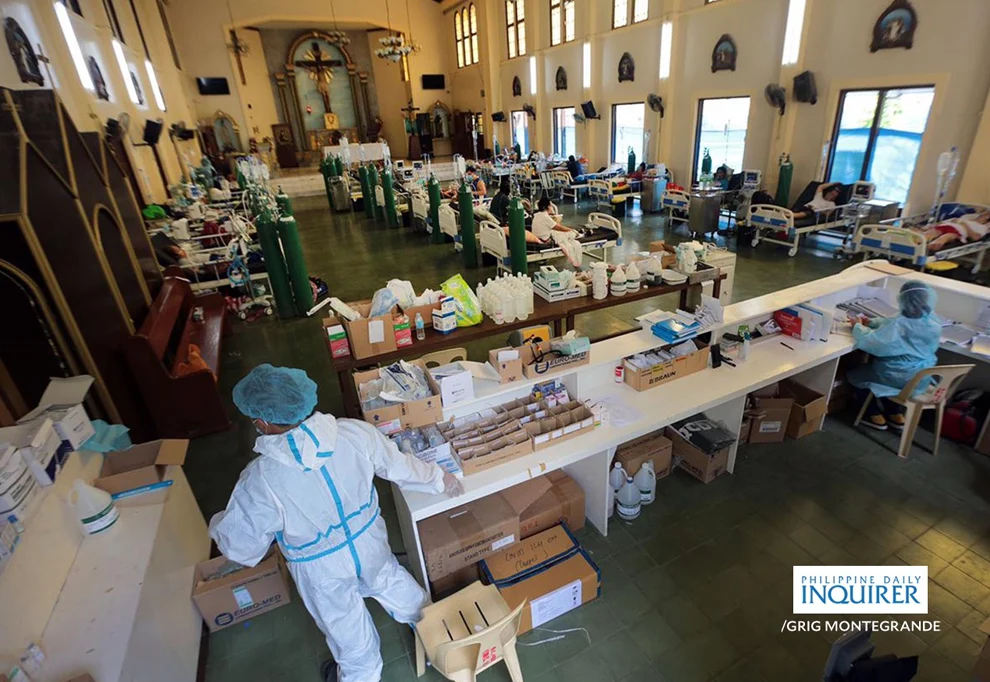 In striking contrast, while we are the biggest borrower of COVID-19-related loans, the latest Nikkei COVID-19 Recovery Index ranks the Philippines last.
Out of 121 countries, we have the lowest scores based on the following metrics, with each subcategory worth 10 points for a total of 90:
Infection management
Confirmed cases of COVID-19 versus peak case count
Confirmed cases per capita
Tests per case
Vaccine rollouts
Total vaccine doses given per capita
New vaccine doses given per capita
Share of people who have been fully vaccinated
Mobility
Community mobility
Oxford stringency index
Flight activities
[READ:
This website tells us how long it'll take until we achieve herd immunity
]
Given these factors, the Philippines only tallied 30.5 points.
This is not the first time we were ranked last for our COVID-19 response. Last month, Bloomberg's study that measures economies' resilience to the COVID-19 pandemic put us at the bottom of a list of 53 countries. This is not far from our ranking in 2020 at 52nd.
As of Oct. 5, the Department of Health recorded over 100,000 active COVID-19 cases. 46 million doses of vaccines have been administered so far with 24 million Filipinos (or 22 percent of the population) already fully vaccinated since the vaccine campaign started in March.