Another daunting political season is upon us—which means things are about to go down. While the filing for certificate of candidacy (COC) is ending, some aspirants have already started to do some surprise (read: dubious emergency alert style) campaigning in anticipation of the 2022 elections. 
The official campaign period is supposed to be Feb. 8 to May 9, 2022, but the mere existence of social media—and the local political culture—means that people are doing some unofficial campaigning as early as now.
Aside from worrying about the current pan de leche (again, no p-word) and the future of the nation, another concern will soon make itself evident: surviving the election period in one piece. We all have different political beliefs influenced by cultural and societal norms. And some of us just so happen to be related by blood or by bond to people belonging on different areas of the spectrum. 
While politics may just be politics to some, how we vote and who we support is an indicator of the beliefs and virtues we possess. The who's, why's, and how's are all bound to be stressful and spark arguments—to put it mildly—but here's a guide to help you prepare for the upcoming electoral season. And hopefully, help you survive it with limbs and all intact. 
Take designated breaks from the news cycle
Staying up to date with everything that's going on is important. But it's also important to not lose your mind.
Having your mind run a thousand miles a minute trying to calculate polls, keep up with campaign promises, and news about the general welfare of the country is a lot. Leaving your phone untouched for a meal or for a designated period of time will do you a lot of good. 
Don't engage in roundabout conversations
This specifically applies to conversations with family members. Odds are, we all have relatives who are vocal about their political beliefs. And usually, those political beliefs are vastly different from the ones you hold. 
For your own sake, save your breath. Engaging in roundabout conversations will come to a stalemate where the parties involved just end up even more frustrated than when yous tarted.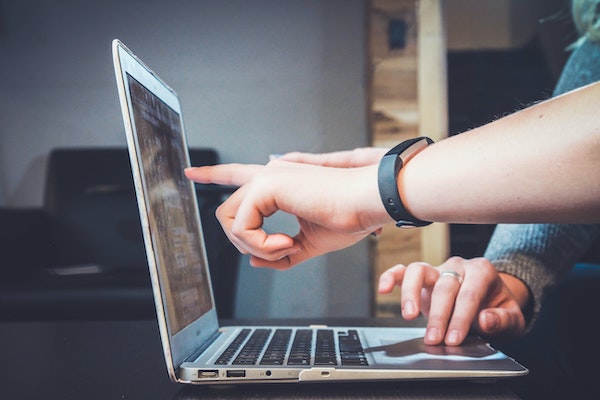 Some of them—for one reason or another—may challenge you to an "intellectual" debate or discussion regarding your stand in the upcoming elections. These types of people have their minds and hearts already set in stone and could be challenging you just to get a rise out of you or find a flaw in your argument.
For your own sake, save your breath. Engaging in roundabout conversations will come to stalemate where the parties involved just end up even more frustrated than when you started. If someone challenges you, you're allowed to turn it down. It might feed their ego, but it'll save you a lot of time and stress to focus on more important matters. 
Starve the trolls
This may be the most difficult yet important thing for the next few months. Engaging with other people online for whatever reason is already hell, but when it comes to politics, it just gets worse.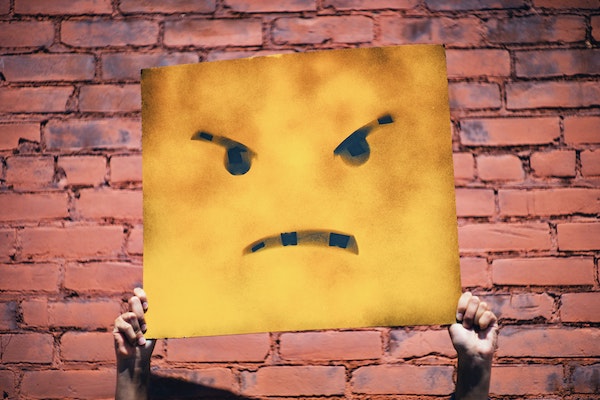 Trolls, whether paid or not, just want to stir the pot. They're there to irritate, frustrate, and wear people down of opposing political or social beliefs. Their repertoire is filled with unverified facts, ad hominem attacks, and just a bunch of copy-paste nonsense. Engaging with the paid ones just helps them reach their target. Engaging with the self-starter, for their own pleasure types, just soothes their ego.
"Do not engage" is the best course of action when it comes to trolls. It's not easy, it'll get on your nerves, but it's what's best for you. 
Have honest, meaningful discussions
Irritating family members and trolls aside, there are people out there who actually want to share ideas and ask genuine questions about your political stance. There are also people who have changed their minds from the last elections and want genuine change for the country. Alienating them is the fastest way to have them shut their ears.
There are going to be a lot of teaching moments in the next few months—and you might even be the teacher. Be ready to have honest, open, and meaningful conversations with different people about politics and the candidates running for office. 
There's a lot of research and fact-checking involved, and you also have to be open to correction and new information. Being steadfast in your beliefs is good, but changing your mind after learning something new is all part of the journey. 
Venturing out of our circles to talk to different people is another important part of the journey. It's undeniable that we're stuck in our own echo chambers, so it's also important to reach out to others and have real conversations.
Although our political "colors" may be different, we all still want the same thing: a better Philippines. Engaging with other people in a productive political discussion is a great start. 
Don't alienate the people you live with
The pan de leche has a lot of us in close quarters with family members and friends who don't share the same views. Being vocal about who you're supporting and what you believe in is a good thing, but it shouldn't come at the cost of making your living situation awkward. 
Holding yourself back during pointed dinner table discussions and ignoring even more pointed side comments will do you good. If the conversation is directed towards you, they're probably just trying to get a rise from you. The best course of action is to show poise and restraint. It'll likely piss them off enough to leave you alone.
Just make sure that you can debrief with someone you trust. 
'Wag mapikon at 'wag mamikon 
This is definitely easier said than done, but again, under all the trappings of colors and beliefs, we all want the same thing. We can feel disappointed and defeated—or on the opposite side of the spectrum rejoice and even gloat—but there's a lot of work to be done. 
Collectively, we have to keep our eyes on the prize and keep whoever gets elected in check. The election is just one of many tools to defend our democracy, and the fight for a better country doesn't stop when the winners are announced. We the people have the power. All we have to do is wield it.