San Miguel Corp. (SMC) has responded to claims that the Pasig River Expressway (PAREX) will impact Manila's heritage sites, calling them "among the lies and misconceptions being spread about the project."
Multi-sectoral groups have been opposed to PAREX for its supposed impact on the environment and heritage sites. Advocacy groups also fear that the project will promote inequality between private car owners and the carless commuting sector.

[READ:
What to know about PAREX and why critics think it will 'harm' Pasig River
]
Following the criticism, SMC president Ramon Ang said in a recent statement, "We listen to valid opinions and points, but we just can't let outright lies pass."
He specifically pointed out that PAREX will not run along Intramuros, but instead along Binondo. He said, "By placing the alignment on the other side, we can avoid any significant impact on Intramuros, and actually use the PAREX to showcase our heritage sites to users, including tourists."
Ang added that present-day Intramuros is itself facing other issues, including the presence of informal settlers, a golf driving range, barges, and rows of warehouses and condominiums.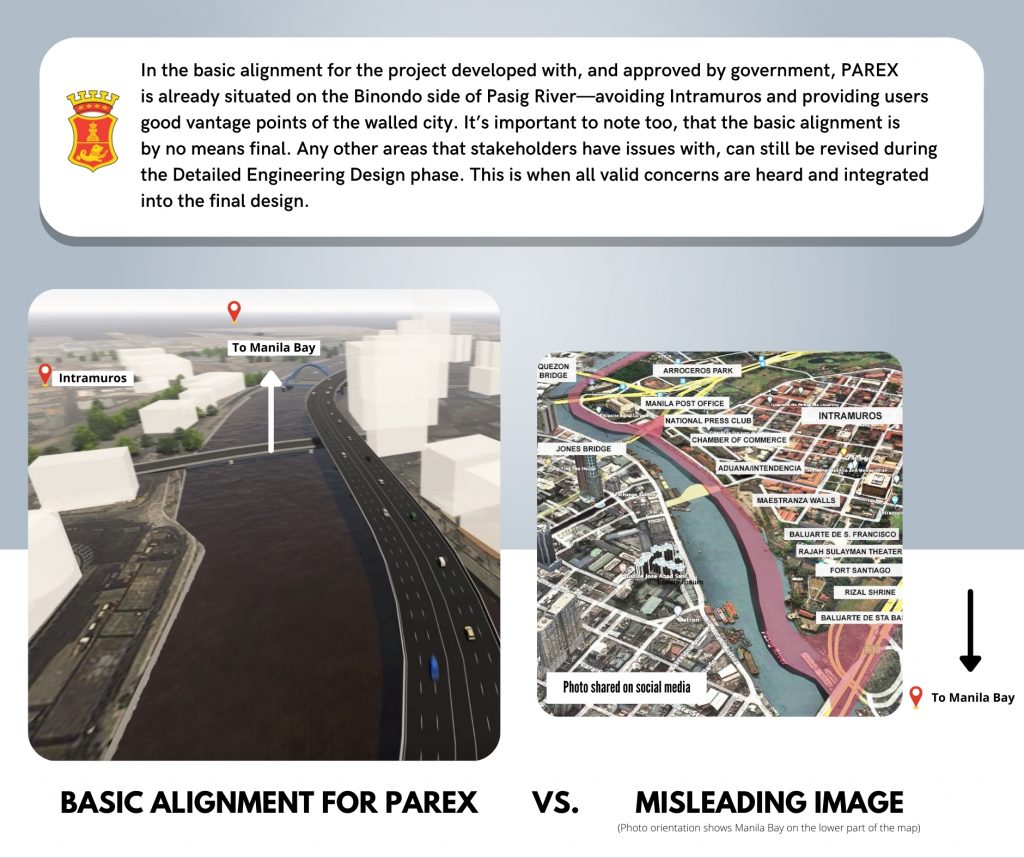 The company also shut down an illustration of the supposed alignment of PAREX, which made the rounds online. The photo identified relevant historical sites that will supposedly be affected by the development.
SMC said it is taking all valid concerns into consideration in PAREX's detailed engineering design phase where the features and alignment of the project are determined.
"Right now, what we have is a basic alignment, developed with, and approved by government. And while this basic alignment already avoids Intramuros, it is by no means final," Ang said.
Another site which critics fear will be impacted by PAREX is the Arroceros Forest Park.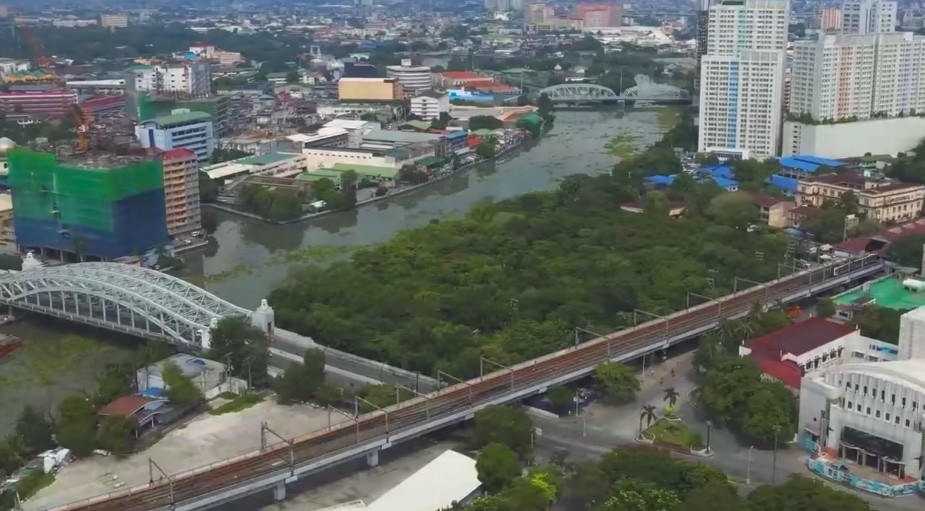 [READ:
Will PAREX affect 'Manila's last lung,' the Arroceros Forest Park?
]
Ang said that while the current basic alignment shows PAREX running alongside the area, it can easily be remedied through multiple engineering options like raising or lowering the expressway, or moving it altogether.
Ang reiterated that the company is intent on getting top urban planners and green architects on board.
"The bottom line is, we are committed to do this right, and nothing will get done without full approval of government. In the coming weeks, we will present visuals of what this infrastructure will look like and we assure you it will be adaptive, inclusive, and ecologically resilient benefitting not just a few, but all of us," SMC's president said.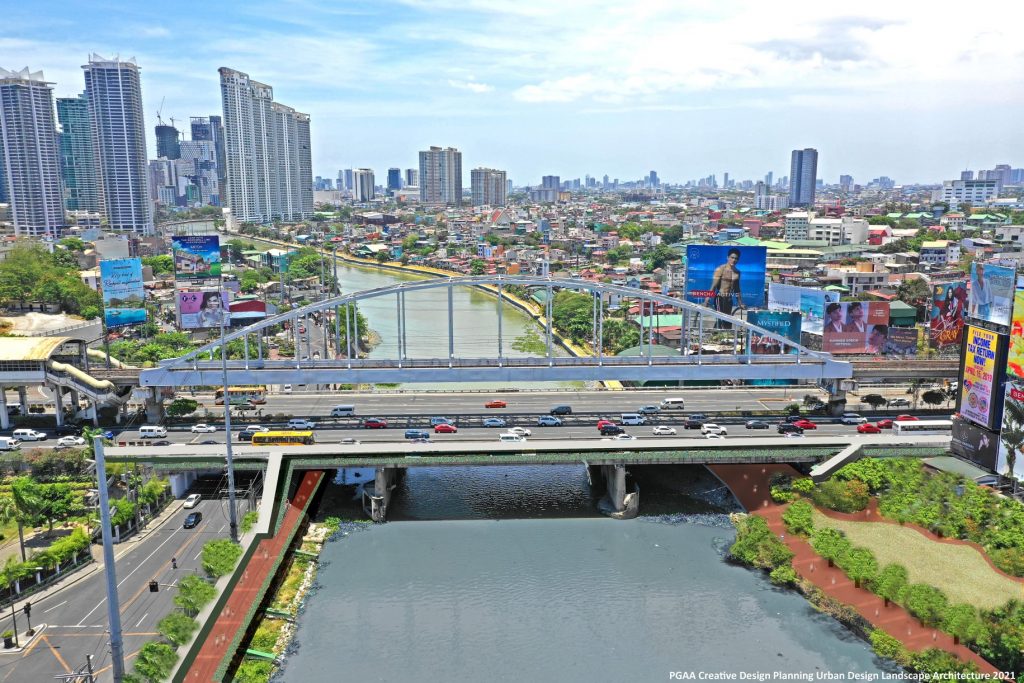 Last week, urban planners against PAREX suggested an alternative development—the Pasig River Esplanade or PARES. Like the Iloilo Esplanade, it focuses on pedestrian movement. Instead of a six-lane hybrid expressway, the design by architect and urban planner Paulo Alcazaren—who's behind Iloilo's waterfront—will develop both sides of the 25-kilometer-long Pasig River into an esplanade with a resulting green area larger than Rizal Park.
Ang in his statement emphasized that PAREX will be a "hybrid infrastructure not just for vehicles, but also for pedestrians, joggers, and bicycle users."