Since lockdown commenced in Manila, many auction houses and art galleries have migrated online. Aside from opening up their backrooms and putting their exhibits on virtual display, they've also hosted online sales and auctions to keep up with the new normal. Makati's León Gallery will be hosting another two-day online auction from Oct. 17 to Oct. 18.
https://www.instagram.com/p/CFtU-UZnaTL/
The León Exchange 17th Online Auction is one of the gallery's biggest auctions to date. According to their Instagram, "The set of coveted lots features a wide array of artworks, antique furniture, silver pieces, and Orientalia that will surely entice and excite new and seasoned collectors, designers, and tastemakers."
Collectors can expect to find a healthy variety of prized art and objects. The auction will be featuring works from national artists like Arturo Luz, Ramon Orlina, Vicente Manansala, H.R. Ocampo, Jose Joya, Guillermo Tolentino, Carlos "Botong" V. Fransisco and Benedicto Cabrera—otherwise known as BenCab.
They'll also be auctioning works from modern masters and contemporary artists, like Angelito Antonio, Paco Gorospe, Nena Saguli, Juvenal Sanso, Mauro "Malang" Santos and Macario Vitalis. 
https://www.instagram.com/p/CGMPAtwnXut/
National artist Fernando Amorsolo's paintings will also be up for auction on the 17th. Among the famed painter's works available for bidding are "A Portrait of Henry Schradieck," "A Portrait of Henry Schradieck's Wife" and "Portrait of a Woman."
For purveyors of contemporary art, some of street artist Banksy's works are also up for bidding this weekend. 
Some of the surrealist artist Salvador Dalí's works are also up for auction.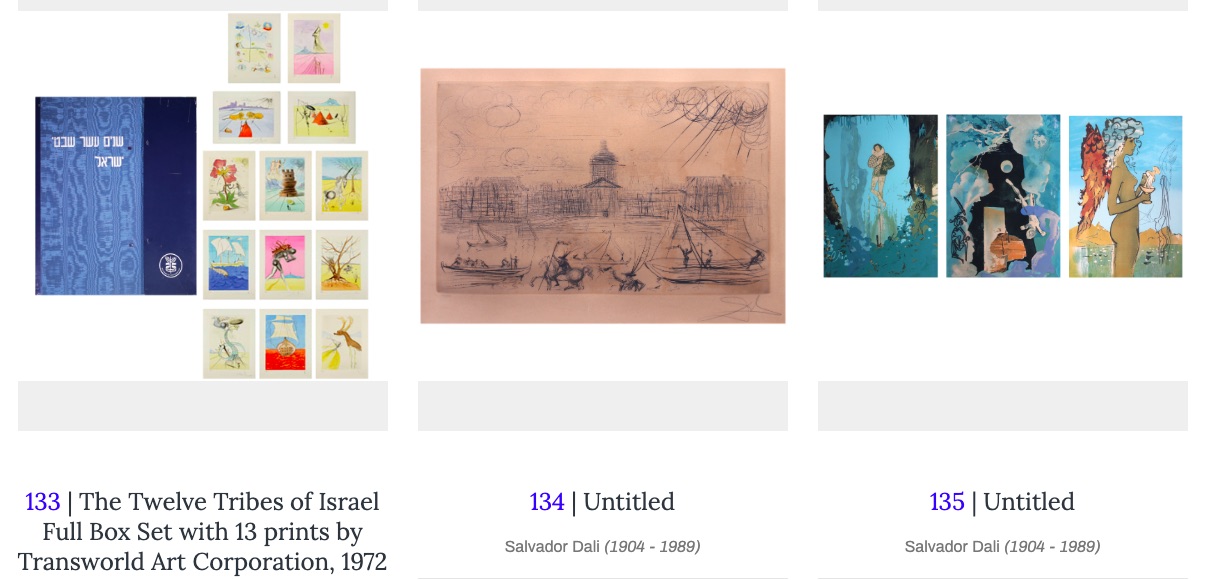 Another interesting lot up for auction is a set of furniture from an Old Manila ancestral mansion. These antique pieces are reflections of the past styles and trends that heavily influenced the affluent members of Old Manila society. 
To take part in the auction, register to bid on the auction's official website. View the catalog online through León Gallery's website. 
Header images courtesy of the León Gallery
Get more stories like this by subscribing to our weekly newsletter here.
Read more:
Galleries may be closed but its backrooms are open and online
Missing museums? Check out these online events for Museums and Galleries Month
Writer: ANDREIANA YUVALLOS