Nolisoli Picks: All the masters you can find at Art Fair 2020
For three days, The Link will be housing works by the likes Fernando Amorsolo, Onib Olmedo and Julie Lluch
Feb 23, 2020
On its 8th year, Art Fair Philippines continues to expand its selection of modern and contemporary art—and inviting more people to appreciate and support what our local art scene has to offer. With over 60 local and international galleries, art enthusiasts will have no problem discovering works by rising artists—and pieces by established masters of the craft.
Now that we've talked about some of the most buzzworthy pieces, let's take a look at all of the historical pieces you can find at the fair—ones that helped shape the way we look at art today.
Onib Olmedo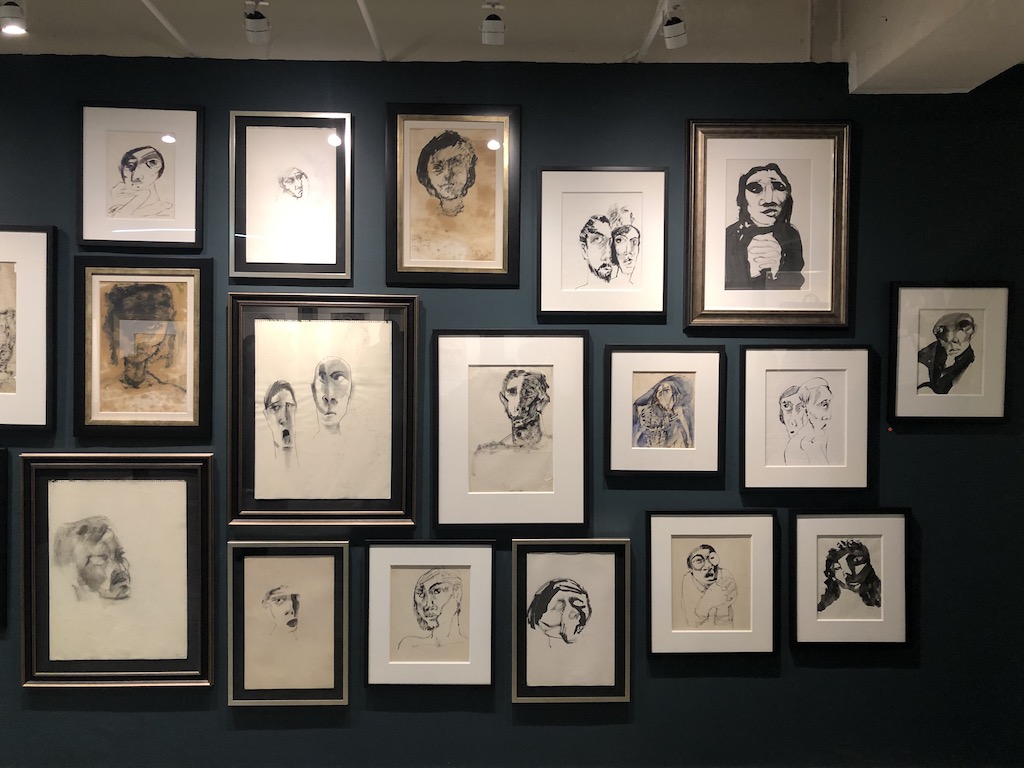 Best known for his expressionist paintings, Onib Olmedo is showcasing the complex and immense qualities of the soul with "The Triumph of Everyman" exhibit. Through a close observation of humans every day, Olmedo produces self-portraits that depict him as one of the masses—as someone burdened by trials and tribulations.
Pacita Abad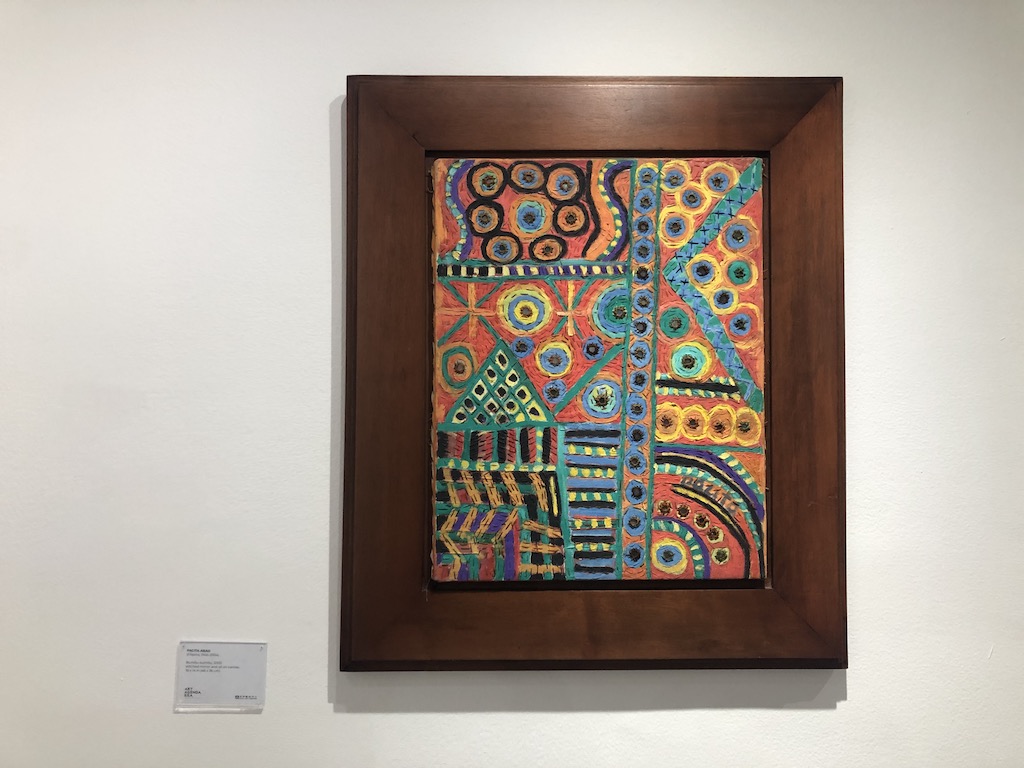 The visual artist's vibrant paintings and colorful assemblages are also present in this year's Art Fair. The "trapunto" painting style she is known for can be seen in "Bumbu-bumbu" an oil painting combined with mirrors stitched on canvas. Her mixed media pieces from the 1870s are also on display.
Fernando Amorsolo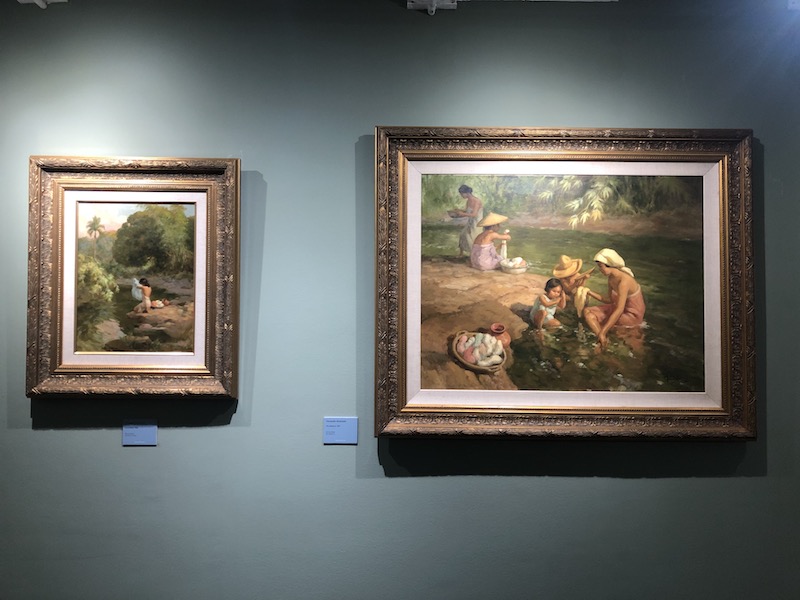 Recognized as one of the most important figures in Philippine painting, Fernando Amorsolo's body of work is defined by his portraits of landscapes and our country's women and their traditions. Some of the pieces you can find at the Art Fair are the "Lavandera" dated 1958, and "The Bathers" dated 1967.
Julie Lluch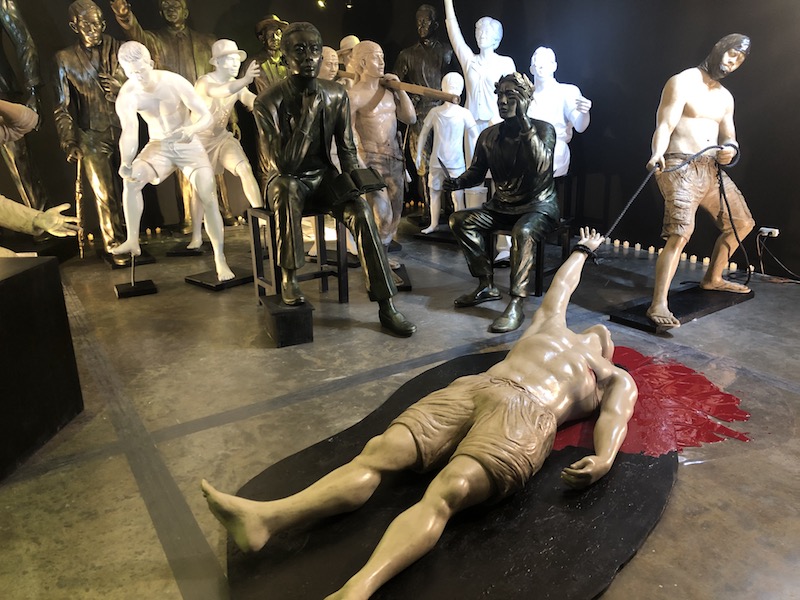 Using the images of our country's heroes and politicians, sculptress Julie Lluch recreates Juan Luna's "Spoliarium" through the collection "Irresistible Grace." The collection features 20 cold cast marble sculptures, which offers a look at our tumultuous histories and almost dystopian present.
Jose Joya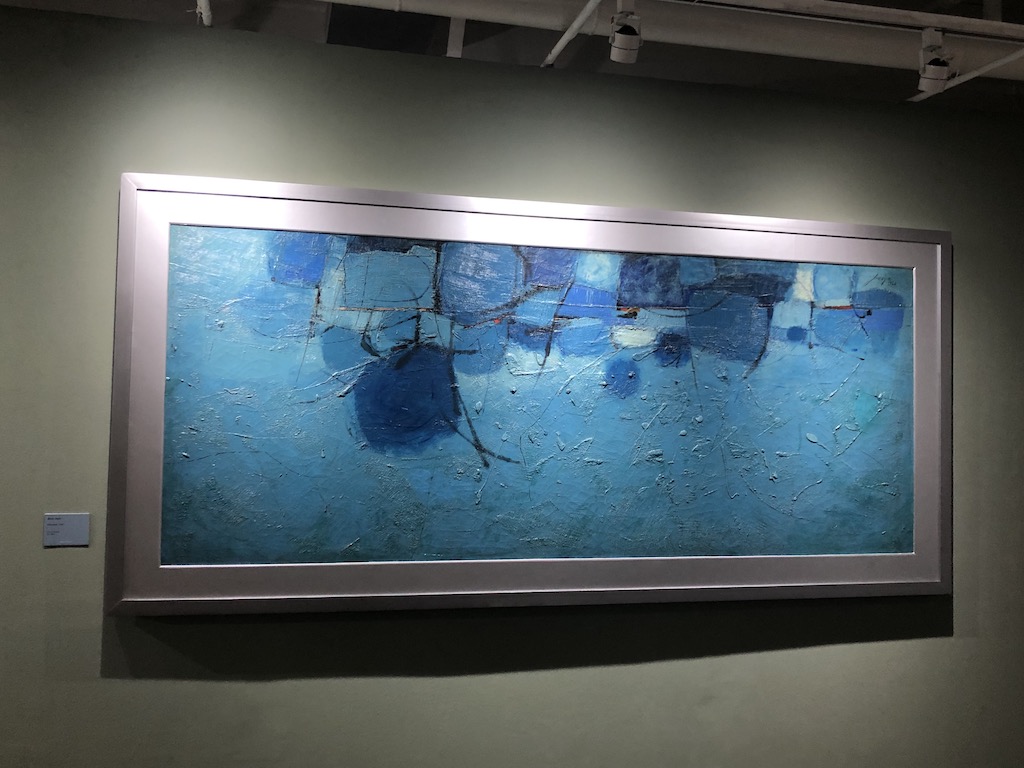 Using controlled drips, impasto strokes and various techniques, Jose Joya pioneered abstract expressionism through his body of work. One of his pieces that you can find at the Art Fair is "Cityscape," an oil on canvas piece dated 1966.
Hernando Ruiz Ocampo 
Inspired by the country's landscape and science fiction, Hernando Ruiz Ocampo is known for his abstract paintings. His modernist pieces are comprised of bold color palettes and biomorphic shapes. You can find one of his abstract oil on canvas paintings dated 1969.
Fernando Zobel
Spanish-Filipino painter and art collector Fernando Zóbel is also present at Art Fair. He is best known for his minimalist abstract expressionism, and his works feature a mix of Asian and Western painting techniques and influences.
Ang Kiukok
Earning critical and commercial success in the 1960s, Ang Kiukok is known for his dynamic works—which combine aspects of Cubist, Surrealist and Expressionist art. Although his art often depicted disturbing subject matters through abstract geometric styles, his watercolor piece at the Art Fair depicts a persona meditating under the moon.
Sol Lewitt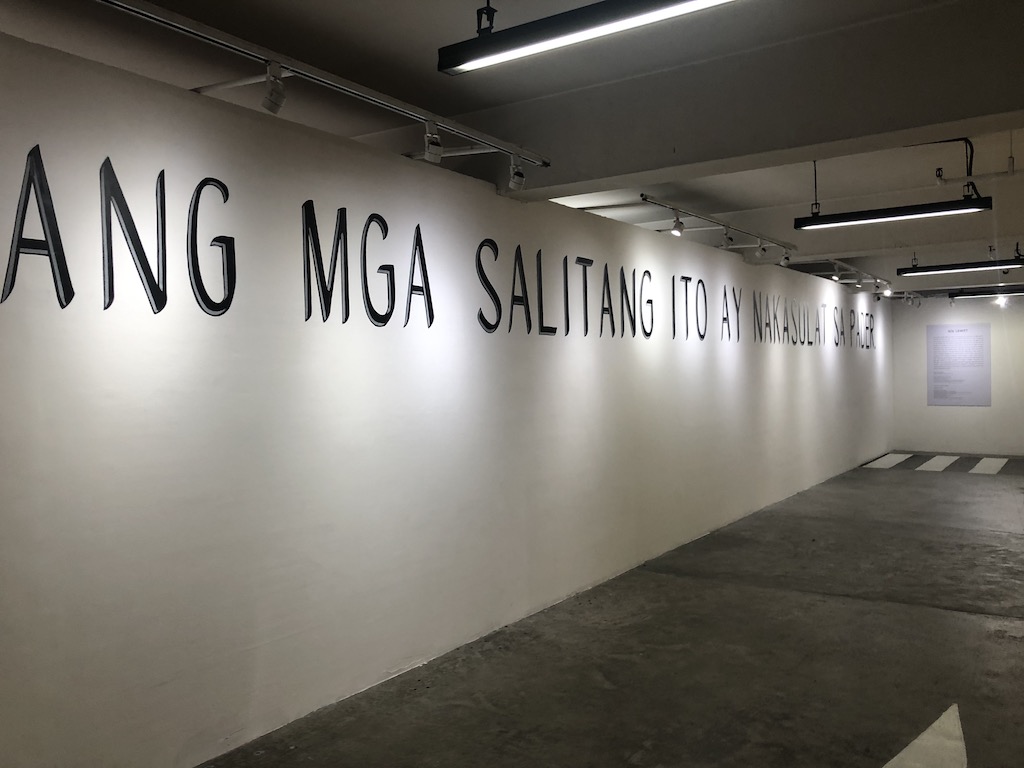 The late Sol Lewitt was known for many movements, and influenced American conceptualism and Minimalism. This year's Art Fair houses his sole purely text based work, titled "Wall Drawing #1217: These words are written on the wall"—which are located on each floor of the event, written in English, Filipino, Maranao and Baybayin.
Get more stories like this by subscribing to our weekly newsletter here.
Read more:
Nolisoli Picks: Most buzzworthy works at Art Fair 2020
Art Fair 2020's most exciting newcomers aren't foreign galleries but Visayas-based art collectives
More Overheard at Art Fair 2020: "Okay na ba? Mukha na ba akong art?"
TAGS: Ang Kiukok art fair 2020 fernando amorsolo fernando zobel Hernando Ruiz Ocampo jose joya Julie Lluch nolisoli Onib Olmedo Pacita Abad sol lewitt