5 important artworks to see for Independence Day
Visual appreciation for our history
Jun 11, 2018
On the 120th year of Philippine independence, why not look back on the history that led up to our country's freedom?
A literal looking back, that is, with these iconic artworks that depict important events and key figures in our history.
These works were created by a variety of artists, from renowned painters and National Artists to more contemporary Filipino artists who use their (our!) roots as inspiration for the canvas.
"The Making of the Philippine Flag" by Fernando Amorsolo
Amorsolo's depiction of the sewing of the national flag may be the most popular image of this historical moment. But there are several stories that say this is not an accurate depiction. For one, one of the three women sewing the flag isn't actually a woman—yet.
"The Martyrdom of Jose Rizal" by Botong Francisco
The mural located at Fort Santiago was commissioned by the government.
"Gathering of Heroes" by Juanito Torres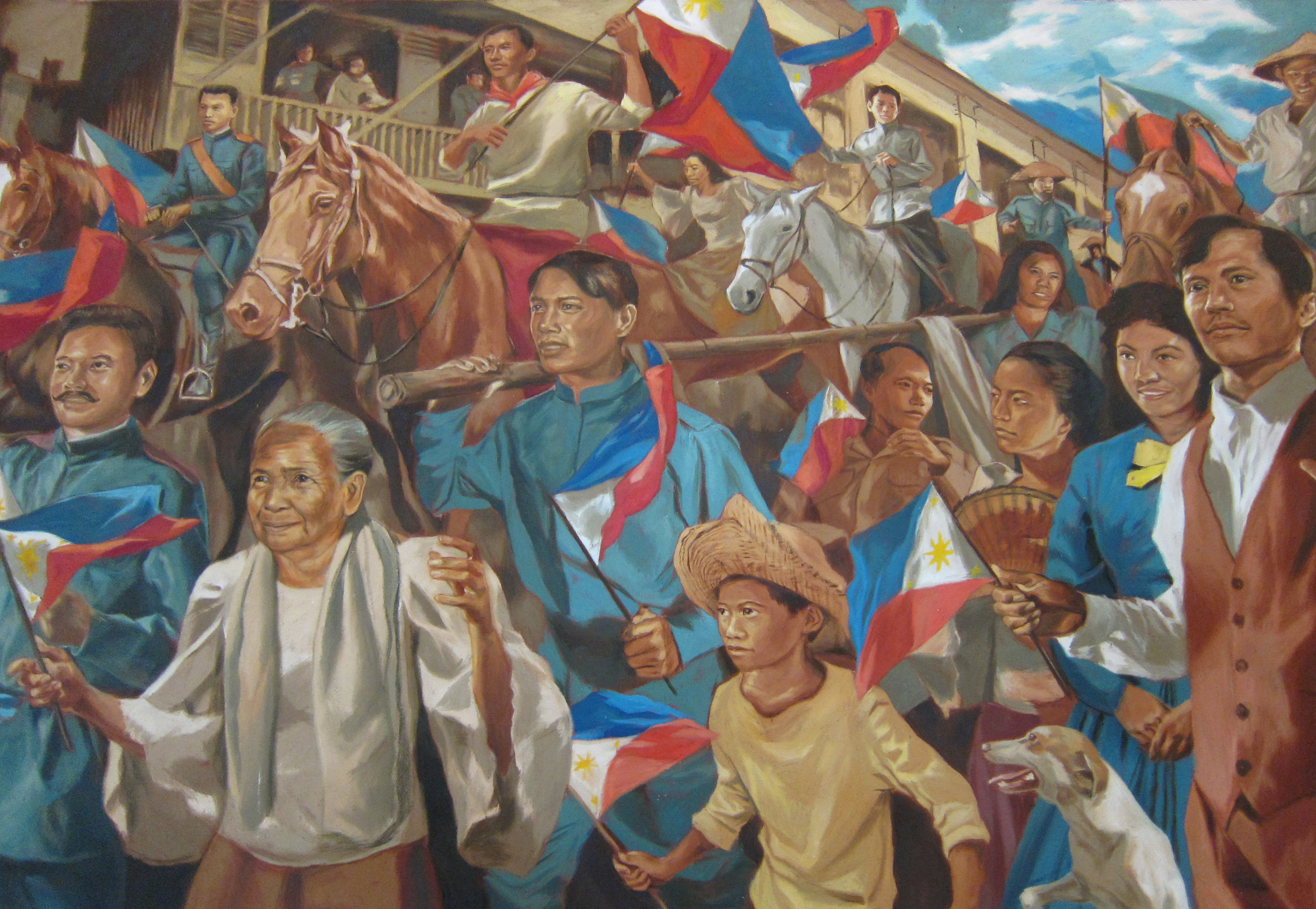 Part of his "Kalayaan" works released in 2017, the painting depicts key figures in Philippine history in what is said to be a composition reminiscent of a Marvel comic cover.
"1898 Philippine Revolution" by Botong Francisco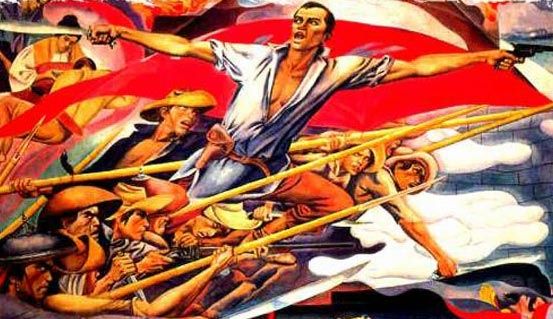 Another Botong Francisco mural, this one is another image that's easy to recall. It may just be exactly what you'd imagine if you think of the revolution—think Andres Bonifacio and his red Katipunero pants (except in real life they probably weren't actually wearing red), gun in one hand and bolo in another.
"Spoliarium" by Juan Luna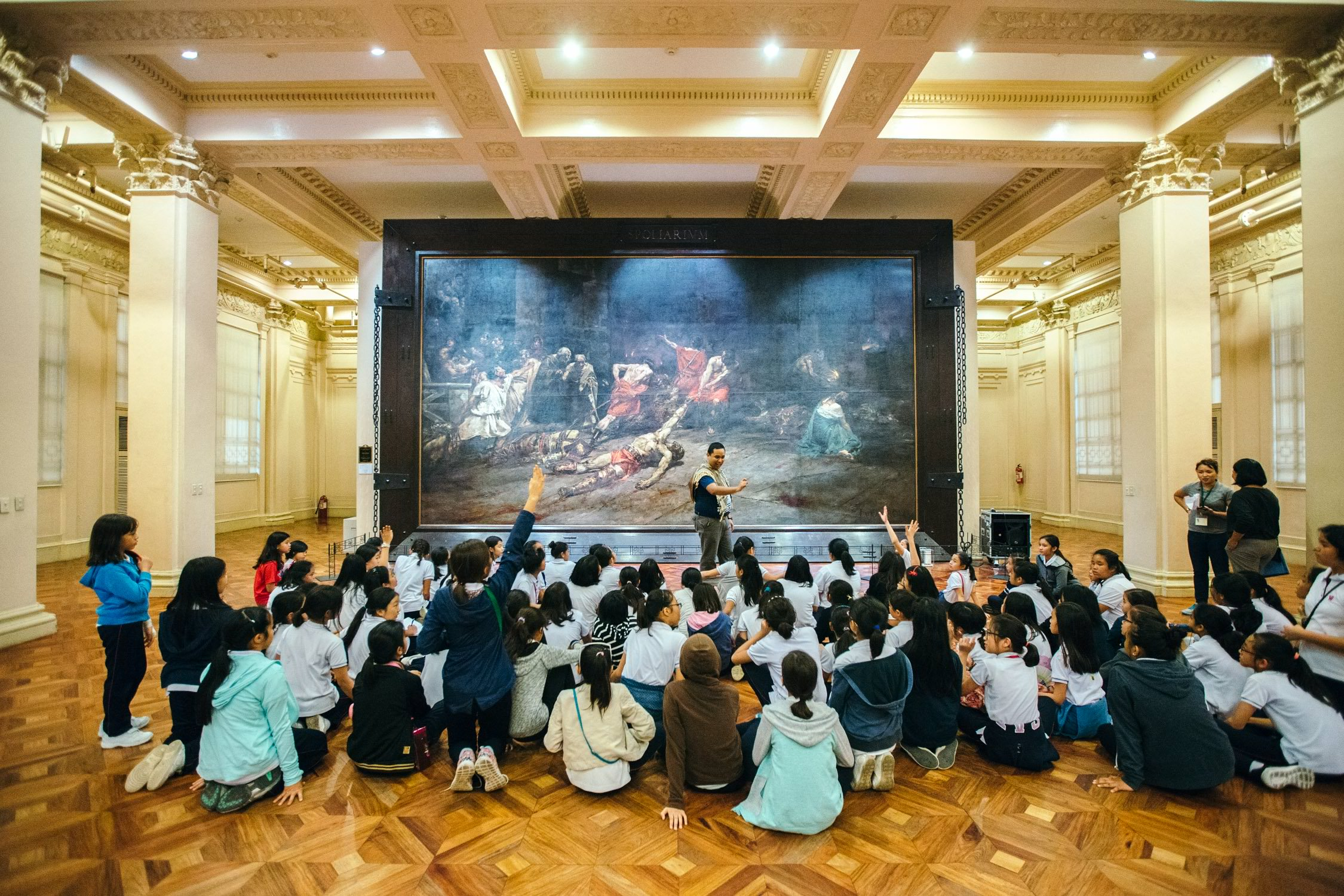 Of course, the most popular painting by a Filipino should be on the list. Did you know that Luna finished this painting at 26 years old, and he also received a gold medal at the Exposicion Nacional de Bellas Artes for the painting? The painting, which spans roughly 25 ft. wide and 14 ft. high, is located at the National Museum of Fine Arts. Although the painting does not depict any historical event or figure, the painting itself is considered an important symbol of the Philippine revolution.
Read more:
Where to go and what to do for Independence Day
Kids can enter Ayala Museum for free this Independence Day weekend
The most IG-worthy spots in the new National Museum of Natural History
TAGS: art botong francisco culture fernando amorsolo history Independence Day Jose Rizal juan luna philippine art philippine artworks spoliarium