With the World Health Organization (WHO) stating in July that the COVID-19 virus is airborne and can be spread in crowded and inadequately ventilated spaces, the quest for purified air has become foremost in people's minds. 
Are air purifiers the answer? And would they work better when worn as a necklace? That claim has been effectively debunked.
On Oct. 12, the Department of Health (DOH) included the use of air purifiers as helpful "to clean recirculated air provided that the unit is adequate for the size of the room (where) it is installed." 

So is it time to buy an air purifier for your home?
In a previous article, we discussed the basics of what makes air purification possibly useful as an added layer of protection against the COVID-19 virus. Take note: We wrote "added," which means that an air purifier still can't prevent virus transmission on its own. Filtration does not replace natural ventilation, and it's still better to get fresh, outdoor air for room circulation if you're in control of your environment.
But air purifiers are helpful in increasing air circulation in homes and confined indoor spaces, as they introduce fresh air for you to breathe while removing potentially contaminated air. According to the Centers for Disease Control, poor ventilation increases the risk of COVID-19 transmission.
What to look for in air purifiers
As noted by the DOH, high-efficiency particulate air (HEPA) filtration is recommended for air purifiers if the goal is to protect against the virus.
Also keep in mind that the larger the room or the more people there are in a room, the more powerful your air purifier should be. That's because there would be more air that needs cleaning,  while the increase in the number of people in a certain space warrants that the air be replaced faster.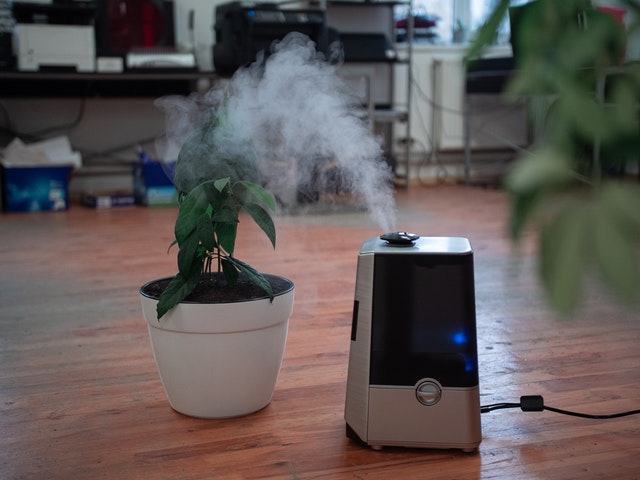 According to the Environmental Protection Agency, the power level of an air purifier can be identified through the "clean air delivery rate" indicated in its packaging, which tells you the area size that the device can serve at its highest setting. 
While air purifiers may be helpful, the best way to minimize exposure to the virus remains to be our adherence to quarantine protocols: wearing face masks and protective gear, observing social distancing, and maintaining proper hygiene.
Other uses of air purifiers
Aside from cleaning the air, there are other uses for air purifiers in your home.
This machine removes unpleasant odors, including cooking smells that linger long after the chore is done. Air purifiers also help neutralize smoke before it causes breathing problems for people in your household. 
People with allergies will find air purifiers helpful as they trap airborne particles, including seasonal allergens, pollens and dust, that might make breathing uncomfortable.  Air purifiers are also handy for pet owners, especially those whose dogs shed a lot of fur and dander that might mix in the air.
Header photo by Devanath from Pixabay
Get more stories like this by subscribing to our weekly newsletter here.
Read more:
Your phone can carry coronavirus for 9 days. Here's how to disinfect it
Here's what to do before, during and after your grocery run
Here's why snipping off your face masks' straps before disposal goes a long way
Writer: YANN MAGCAMIT