Face masks have been part of our daily lives, especially for those who frequently brave the outdoors to work or to purchase necessities. We've talked about how to properly wash reusable cloth face masks and although the Centers for Disease Control and Prevention (CDC) recommended non-COVID-19 patients and frontliners to use those instead, a lot of us still wear disposable face masks.
It's been months, so we already know the drill for discarding this single-use personal protective equipment (PPE): Remove your mask from behind without touching its front part, discard it immediately in a closed bin and wash your hands with alcohol or soap and water. 
But how do you really dispose of face masks properly?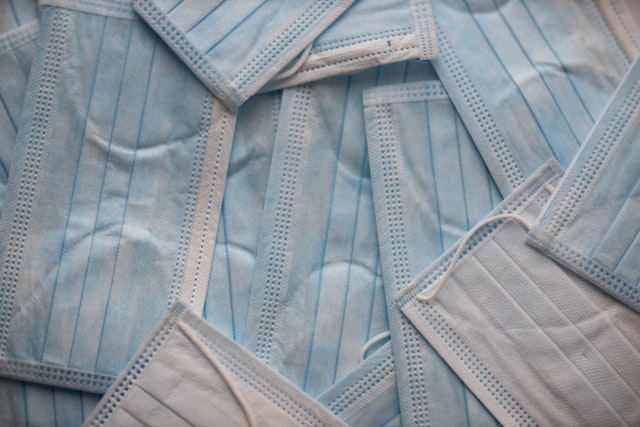 According to the Department of Environment and Natural Resources (DENR), used face masks, gloves, face shields, tissues and other items that may carry the virus must be separated from other trash at home and in offices right away. We'd like to reiterate the importance of this because improper face mask disposal can pose a health risk to our hardworking garbage collectors.
Recently, environmental and animal welfare groups have been raising awareness about why we should also cut face masks' ear straps before throwing them away. Here's what they want you to know.
https://www.instagram.com/p/CEaadebhsZ4/
Face masks can put animals in danger
Trash, in general, puts wildlife at risk. Plastic has always been the enemy of animals, and now, disposable face masks are also posing a danger for them. 
Various photos of single-use face masks caught in the claws and webbed feet of birds have surfaced online. This restricts their movement and poses a huge risk especially when they fly. 
In April, The Independent reported about a British Columbia resident finding a bird suffocated by a face mask wrapped under its beak and wing. "This bird was caught in a tree for two days. The masks elastic ear material was also wrapped around its neck….please share this. Unfortunately, the bird did not make it," states the resident.
Meanwhile, some have recorded injuries, like this poor little seagull.
A young gull with a disposable face mask tangled round its legs. As it has been there a while the poor birds limbs and joints are swollen. Hopefully with veterinary care at @SEWH he will soon recover. @RSPCA_official @RSPCA_Frontline pic.twitter.com/uqGCP7tlUf

— RSPCA Essex South (@rspcaessexsth) July 19, 2020
We'd also like to remind everyone that aside from hurting animals, single-use face masks also pollute bodies of water.
[READ: Face masks (alone) can't save you and it's also killing the environment]
… and it might also end up being 'recycled'
Yes, we know, it's very unsanitary. And in the middle of a health crisis, this is the last thing we need to hear—but it's very real.
The Department of Health (DOH) warned everyone about a new modus operandi reported to them, which involves face masks probably being recycled after being fished out of the garbage. 
Sold in markets for a lower price, recycled face masks would entice unsuspecting buyers. A report from ABS-CBN shared the experience of a consumer who was victimized by this modus. "Madumi po tapos yung nasa gitna parang gusot-gusot na tapos yung cuttings po nila is hindi po pantay pantay. Yung kulay din po ng surgical masks is magkakaiba din po," notes the consumer.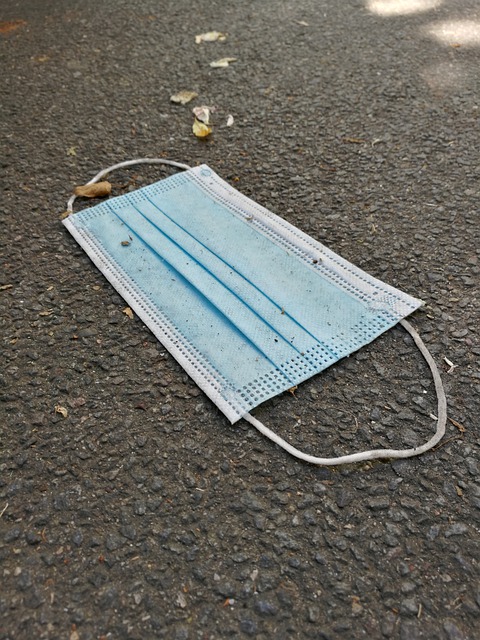 "We have received this kind of information and pinag-uusapan nga namin pero gusto lang namin iparating sa ating mga kababayan na simula't sapul meron po tayong guidelines na pinalabas regarding the safety disposal of PPEs including the masks so kailangan lang po especially sa household na ilagay lang po natin sa separate na plastic bag ito pong mga masks na ito," says DOH spokesperson Undersecretary Maria Rosario Vergeire.
The department also agrees with cutting off face mask straps before disposal. However, one should make sure that they also clean and disinfect the scissors that they used for snipping the straps off.
Header photo by 🇨🇭 Claudio Schwarz | @purzlbaum on Unsplash
Get more stories like this by subscribing to our weekly newsletter here.
Read more:
FDA doesn't advise using face masks with valves. Here's why
We almost banned single-use plastic. Then a pandemic came and now it's back
Is it a mask or candy wrapper? These face masks look like White Rabbit and Tootsie Roll wrappers