With more infectious COVID-19 variants finding their way into the country, it's easy to see why people are looking for ways to strengthen the health precautions they're taking today.
One extra precaution that people have been looking into is layering face masks before going out. Although the US Centers for Disease Control and Prevention (CDC) has yet to offer recommendations on wearing two masks, experts recognize the value of doubling up for your protection.
Dr. Anthony Fauci, director of the National Institute of Allergy & Infectious Diseases, notes that adding layers to protect one's self from virus droplets "just makes common sense."
But the question is: Should you start doing the same?
When are two masks better than one?
Double-masking certainly has its uses, but it isn't for everyone.
One of the main reasons you'd need to double up is to make sure your nose and mouth are sufficiently covered up. If your surgical mask leaves gaps on the side, no matter how you try to adjust it, wearing a well-fitting cloth mask on top of that can give you a better seal.
"The goal of using a mask is to create a barrier," notes Dr. Amesh A. Adalja, senior scholar at the Johns Hopkins Center for Health Security. "If you're using some kind of flimsy mask, then having a double mask may help."
For employees who deal face to face with the public, like grocery cashiers and delivery staff or workers in high-risk settings like hospitals or nursing homes, double-masking is a good option to add an extra layer of protection.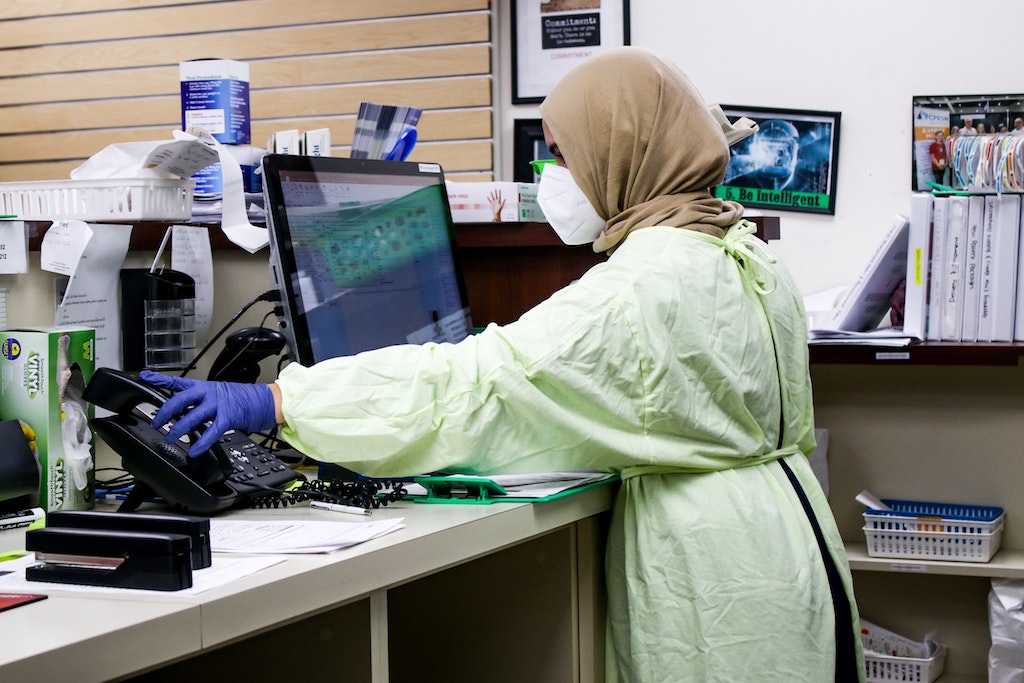 "Double masking adds an extra layer of filter, making it even more difficult for the drops of moisture ridden with the virus to get to you or to spread to others," says Dr. Aline M. Holmes, a clinical associate professor at the Rutgers University School of Nursing.
Experts have also noted that, thanks to limited resources, medical workers turn to double-masking as a way of preserving higher-quality masks for high-risk encounters. Dr. Daniel Burnett, CEO of JustAir respirators, adds that the benefits of a second mask lie mostly with protecting an inner mask.
How should you double-mask, then?
The protection double-masking provides is only as good as the masks you choose to use.
If you do plan on wearing two masks, wearing two non-medical grade masks won't suddenly make it better than a single medical-grade mask that fits you properly, or a multi-layered mask.
Instead, experts recommend wearing a surgical mask first, and placing a fabric mask over it. Dr. Purvi Parikh, an immunologist with NYU Langone Health, says the fabric mask won't just ensure that your surgical mask fits perfectly—it ensures that your surgical mask stays clean and dry.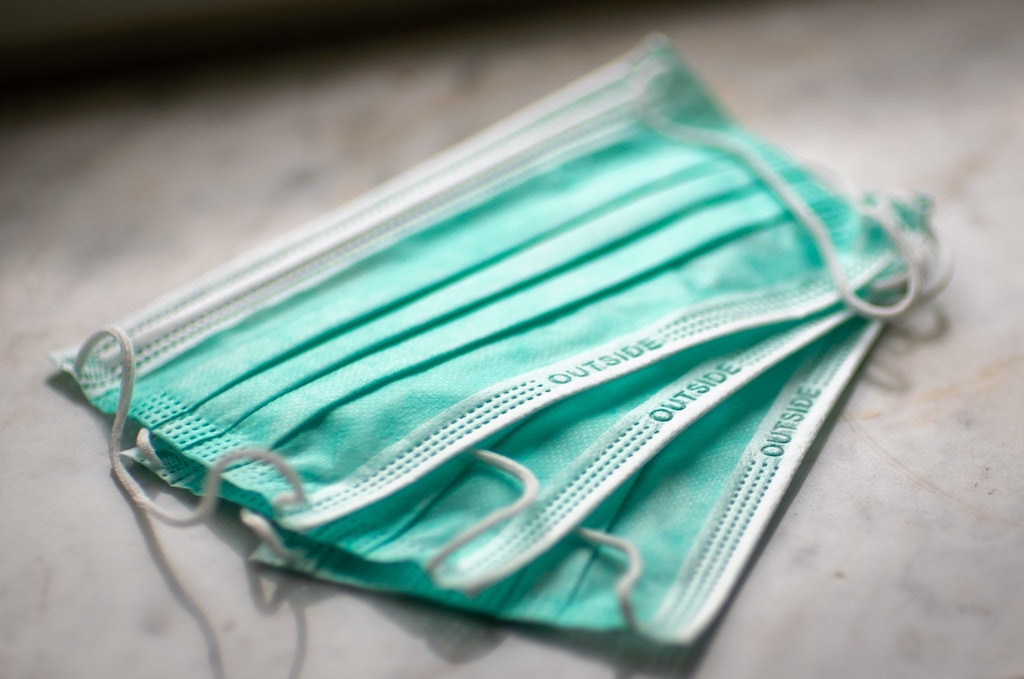 "The more layers you have that increase the ply or the filtration of a mask, the better, because you're blocking more particles and droplets," she adds. If double-masking is going to become a regular thing for you, make sure the cloth masks you use are properly sanitized.
[READ:
We need to talk about the proper way to wash reusable masks
]
At the end of the day, it's important to consider your level of comfort. If you find it hard to breathe with two masks and end up having to adjust it the entire time, you defeat the purpose of wearing masks. 
"An extra barrier may sound like a good idea, but that extra layer may make it more difficult to breathe, making it more likely that you'd pull on the mask to breathe better and not keep it adequately in place." Dr. Leonard Krilov, chief of Pediatric Infectious Disease at NYU Langone Hospital–Long Island, explains.
If you find it hard to breathe with two masks on, it's better to reserve double-masking for situations when you really need it—and invest in medical-grade disposable masks or three-layered reusable masks for everyday use.