Studies have shown that consuming something spicy actually has some health benefits. It's rich in antioxidants, prevents diabetes, helps in weight loss, and makes you happier. If that's the case, then there is a need to stock up on these local chili brands:
1. Garapal Hot Sauce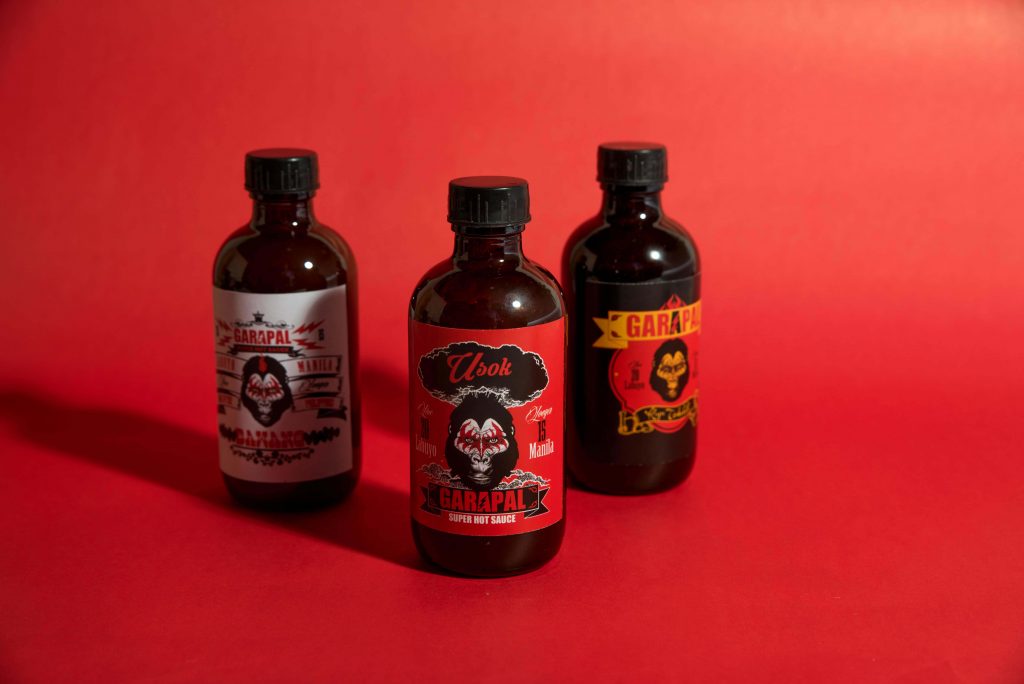 Garapal Hot Sauce has been in the market since July 2015. Since then, Garapal has brought home several awards including back-to-back championship in the Labuyo category of the 2015 and 2016 Philippine Chilli Festival and the Medium Hot champion in the 2017 Zest Fest USA. Garapal's piquancy acts as soon as it lands in the mouth and lingers in the mouth as it's made with siling labuyo. As of writing, Garapal has three variants: Usok (original), Bawang (with garlic), and Kape Tsokolate (with chocolate). For those who are afraid of something too spicy, go with Kape Tsokolate as the chocolate adds another layer to the spiciness.
Try: Use Garapal Usok as marinade sauce for barbecues.
Available at Sweatshoppe Chili Foods Store. For deliveries, visit Garapal Hot Sauce's Facebook page or call 0917-3551158.
2. No Bullshit No. 1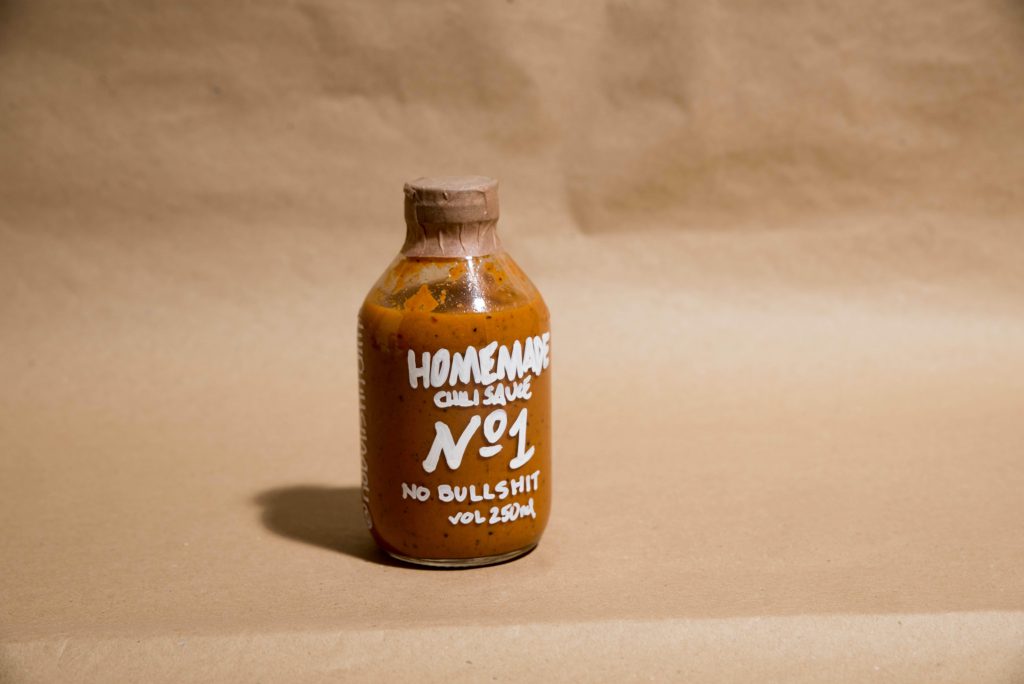 Introduced to the market in late 2016, No Bullshit Chili is created by couple Erika Yamaguchi-Garcia and Chuck Garcia. Yamaguchi-Garcia has always loved cooking and has been wanting to make her own sauce. After a trip to Bali, Yamaguchi-Garcia persevered to create her own recipe. No Bullshit is pretty straightforward. The sauce is mildly spicy, but it doesn't persist in the mouth. In fact, No Bullshit's selling point is in its savory flavor. Thus, it allows consumers to put more on the food they have. No Bullshit uses three kinds of peppers: siling panigang, bird's eye chili, and siling labuyo. For something spicier, order No Bullshit No. 2.
Try: Mix it with bulalo make it mildly spicy.
For orders, visit @nobullshitchili.
3. Chili Asylum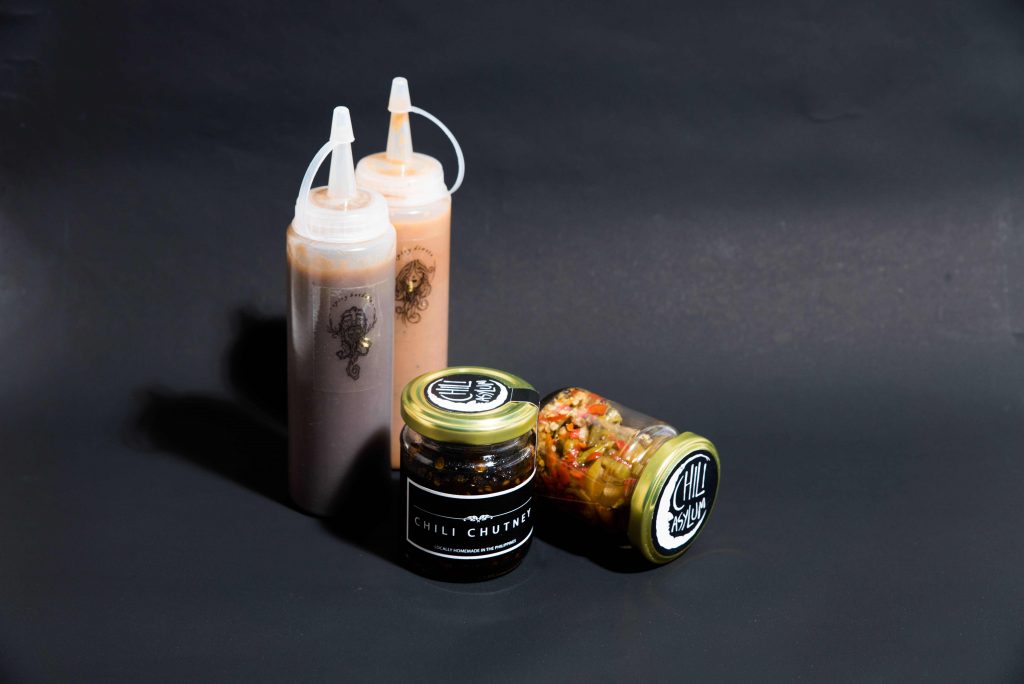 Isi Laureano, proprietor of Chili Asylum has always been fond of spicy products. Out of this list, Chili Asylum doesn't offer hot sauce. Instead, the brand offers a roster of chili ketchups, chili chutney, and pickled chili. Chili Asylum's Chili Chutney starts out with a sweet note. As it stays in the mouth, a tolerable level of spiciness is revealed. The same goes with the Spicy Bathala and Spicy Diwata ketchups. There's a hint of piquancy, but the sweetness easily eases it off. The products are homemade with fresh local chilis each week.
Try: The chili chutney could actually work well with vanilla ice cream.
Available at Connie's Kitchen in Ayala Malls the 30th and other shops. For deliveries, visit their Facebook page or call 0919-8181220.

4. Bad Boy Tikboy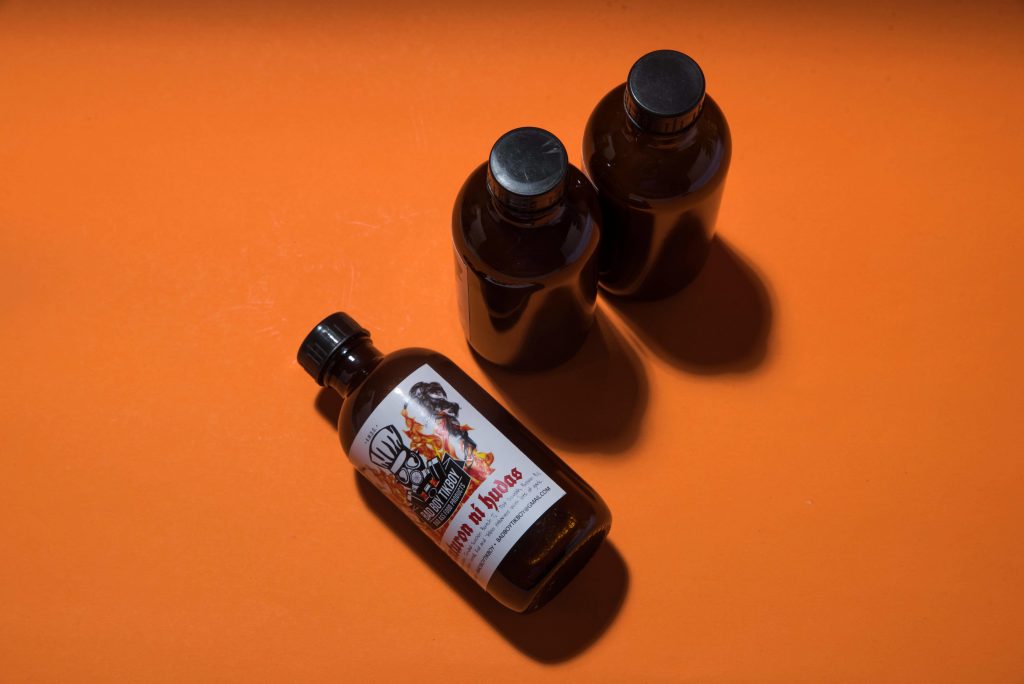 Bad Boy Tikboy is the older sibling of Garapal. The brand has been around since 2014. While Garapal mainly uses labuyo, the main chili for Bad Boy Tikboy is habanero. Depending on the variant, Bad Boy Tikboy also uses other varieties of pepper such as Scotch Bonnet and Trinidad Scorpion pepper. The pepper variants used in Bad Boy Tikboy tend to be much spicier, but herbs and spices have been added to give the sauces a striking characteristic.
Try: Bad Boy Tikboy Yellow Bastard works well as toss sauce for chicken wings.
Available at Providore and Sweatshoppe Chili Foods Store. For deliveries, visit or call 0917-3551158 or visit their Facebook page.
5. Pablo Flavored Heat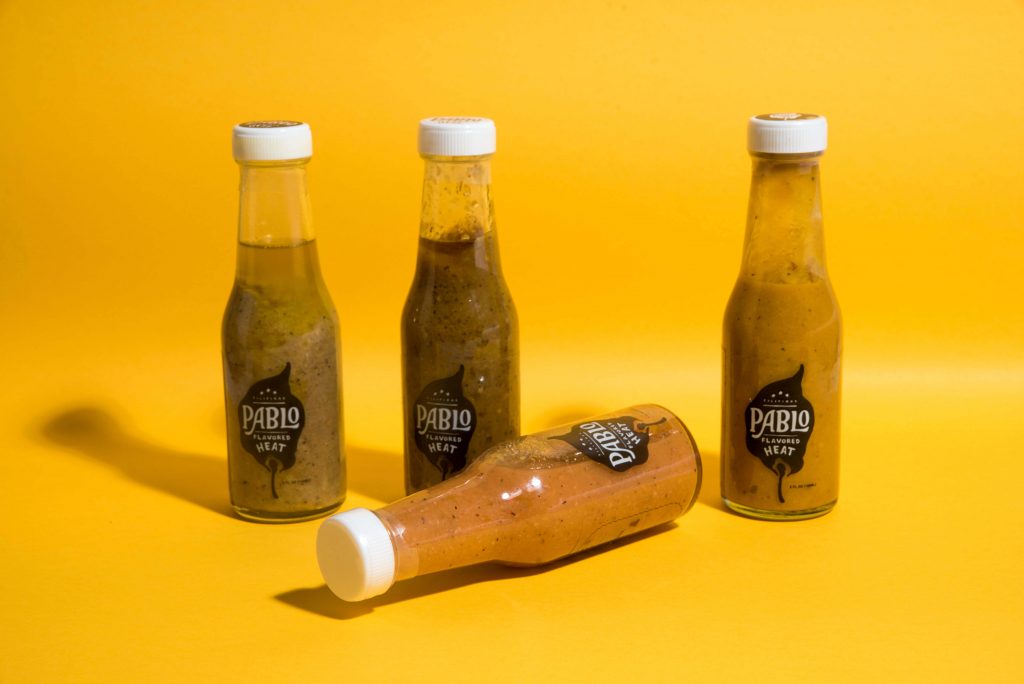 The brand is a creation of Moonstar 88's Pablo Bernardo based on his dream to concoct his own sauces and dips in college. Pablo Flavored Heat mostly uses habanero peppers grown locally to concoct chili sauces with various produce. The heat of the sauce varies. The Roasted Pineapple tends to be the hottest while the Coco Garlic Banana is on the mild side. Pablo Flavored Heat sauces have their own flavor profiles that varies from sweet to tangy.
Try: Forget the usual salad dressing and use Pablo Flavored Heat instead for a spicy twist.
For orders, visit their site.
6. Susmaryosep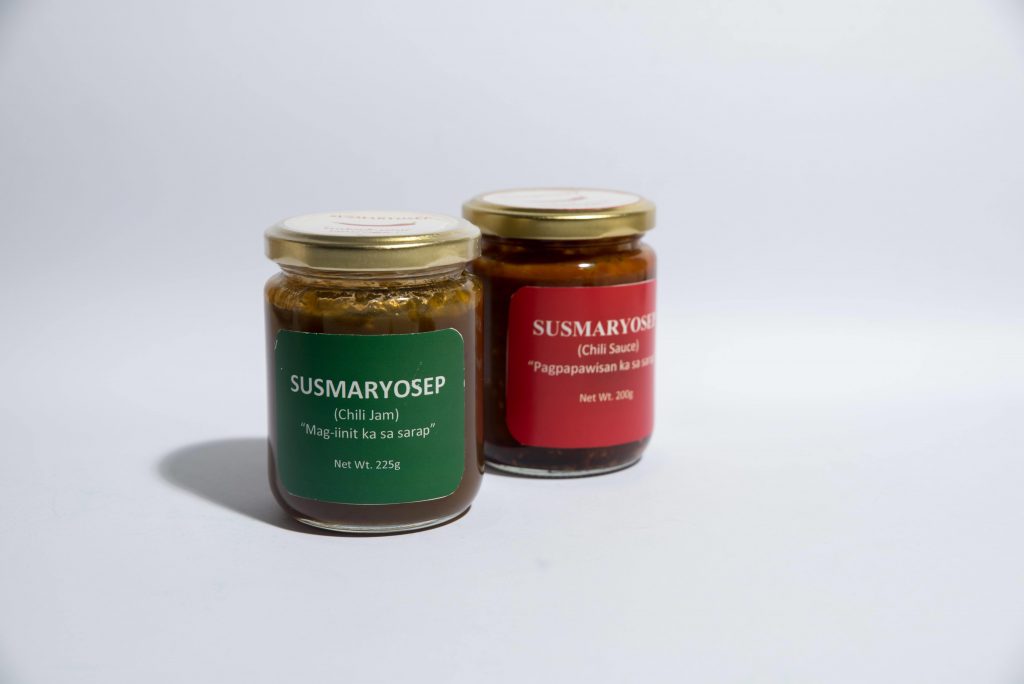 Carlo Cerillo, maker of Susmaryosep, recalls a scene set in Palawan from Godzilla 3. The only Filipino phrase uttered there is "susmaryosep." That's where he got the name of his chili brand. The sauce uses bird's eye chili mixed with raisins, ginger and other ingredients. The sauce reveals it's true character as soon as it gets in the mouth. The piquancy acts as soon as it arrives in the mouth. In a short span of time, it diminishes to a tolerable degree.
Try: Add Susmaryosep to your spaghetti sauce.
For orders, visit their Facebook page or call 0917-5252838.
Pro tip: Consume any dairy product when it becomes too hot in the mouth, but never try to ease it with water.
Writer: OLIVER EMOCLING
PHOTOGRAPHY PATRICK SEGOVIA