Alamat boasts craft beers and local fare
In Alamat Pub and Deli, the usual pulutan are given a twist
info
Alamat Filipino Pub and Deli

Filipino

Monday to Saturday, 6 p.m. to 2 a.m. Sunday, 6 p.m. to 12 a.m.

0917 530 2580

₱

700 pesos for two people
Then, there were only two beer manufacturers in the market: San Miguel and Asia Brewery. With strong household names such as San Miguel Pale Pilsen or the newer Brew Kettle, who would dare compete? Now, brands such as Fat Pauly's, Katipunan Craft, and Pedro are appearing on beer lists of bars across the capital. What are they and why are they so expensive?
"Think gelato versus Selecta ice cream," says Cassie Laus, part owner of Alamat Filipino Pub & Deli. Regular beer drinkers might find the price of craft beer a tad outrageous, from an average of 40 to 50 pesos a bottle against the per glass price that ranges from 150 to almost 300 pesos. It's a far cry from your commercial beer bottle, but similar to gelato, craft beer undergoes a more meticulous process and hands-on quality control, ensuring a perfect pint every time.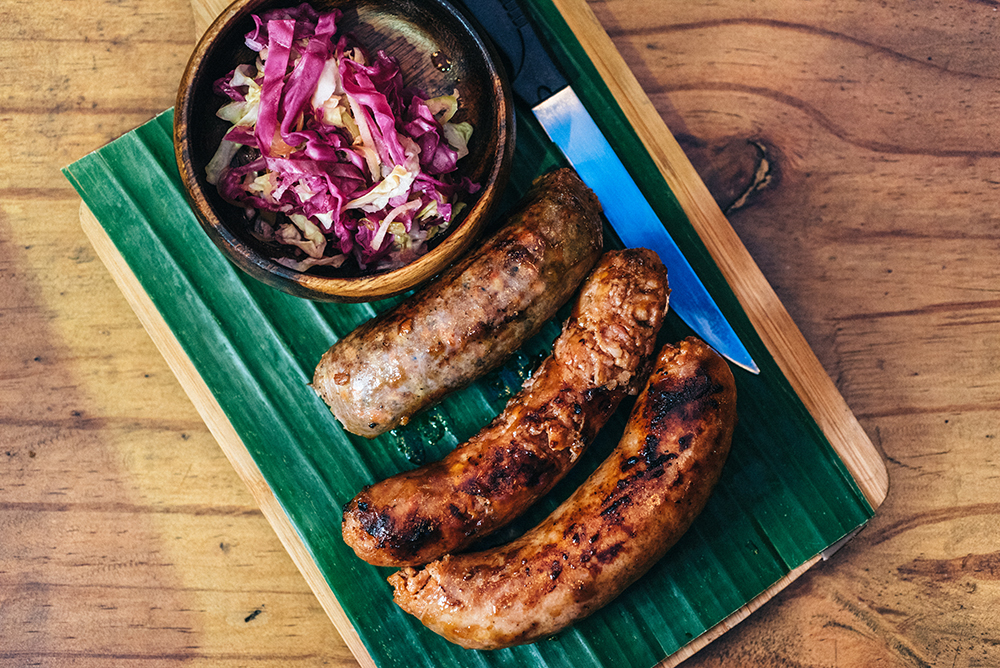 Admittedly a former San Mig Light drinker, Laus emphasizes the difference between beer served in bottles and on tap, "Once it's tap or keg, that's how the brewer intended the taste to be. Bottling means adding preservatives. Then, there are also other factors like oxygen and sunlight affecting bottled beers." Alamat has a selection of 15 taps from different regions in the Philippines, the 15th reserved for home brewers. Home brewer beers will serve as specials for the week depending on how long supplies last.
Drinking beer will never be complete without the classic savory pulutan. Alamat's food menu has three parts: Pulutan (Filipino tapas), Skewers, and Deli Selection. The best part is that everything on the menu celebrates dishes from the different islands of the Philippines. Of course, their menu includes the classic sisig, but their pulutan lineup also includes unique dishes like Papaitan sa Cacao, a dish hailing from the Ilocos region combined with cacao from Davao, and Piyanggang Chicken Wings, Alamat's take on Tausug food.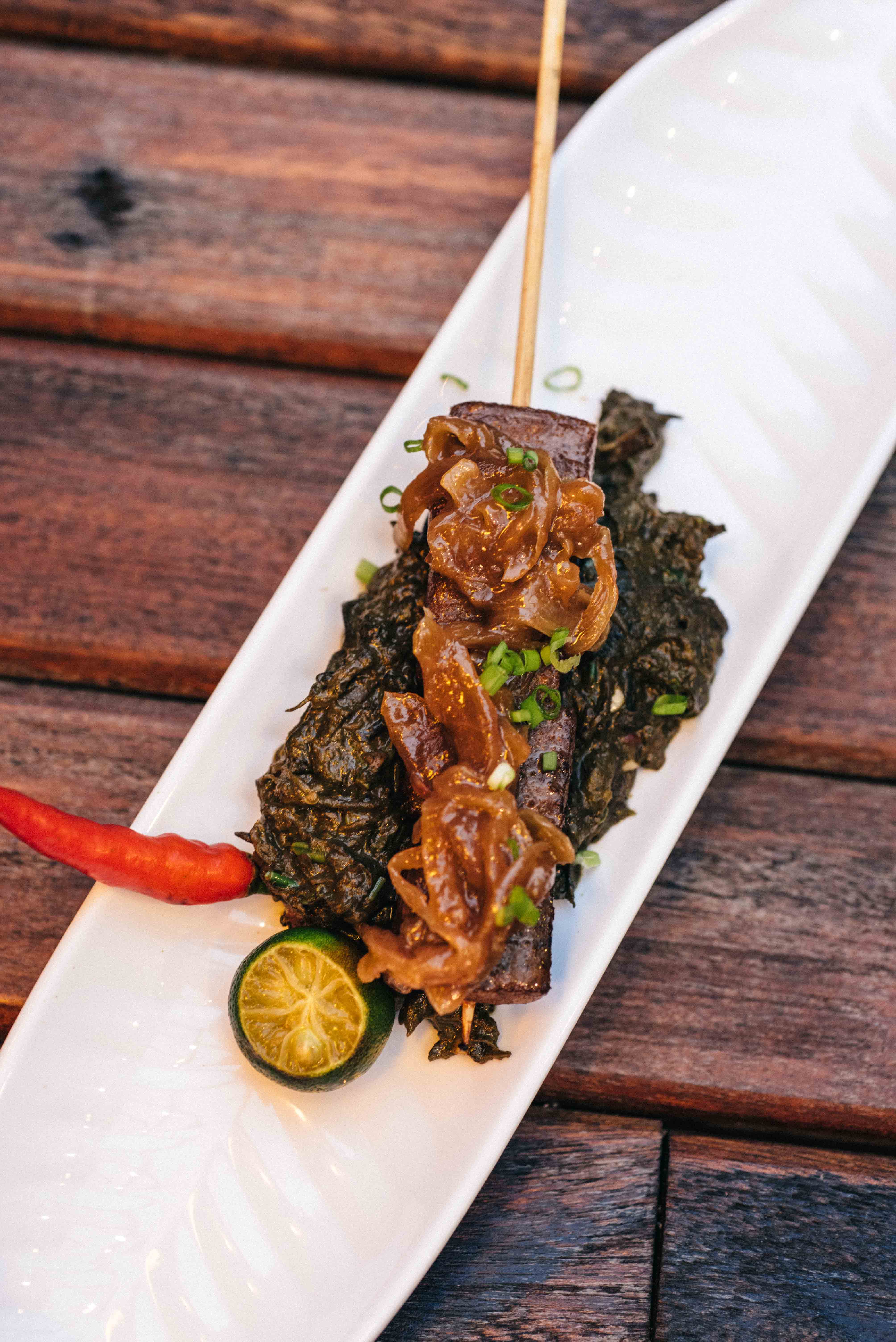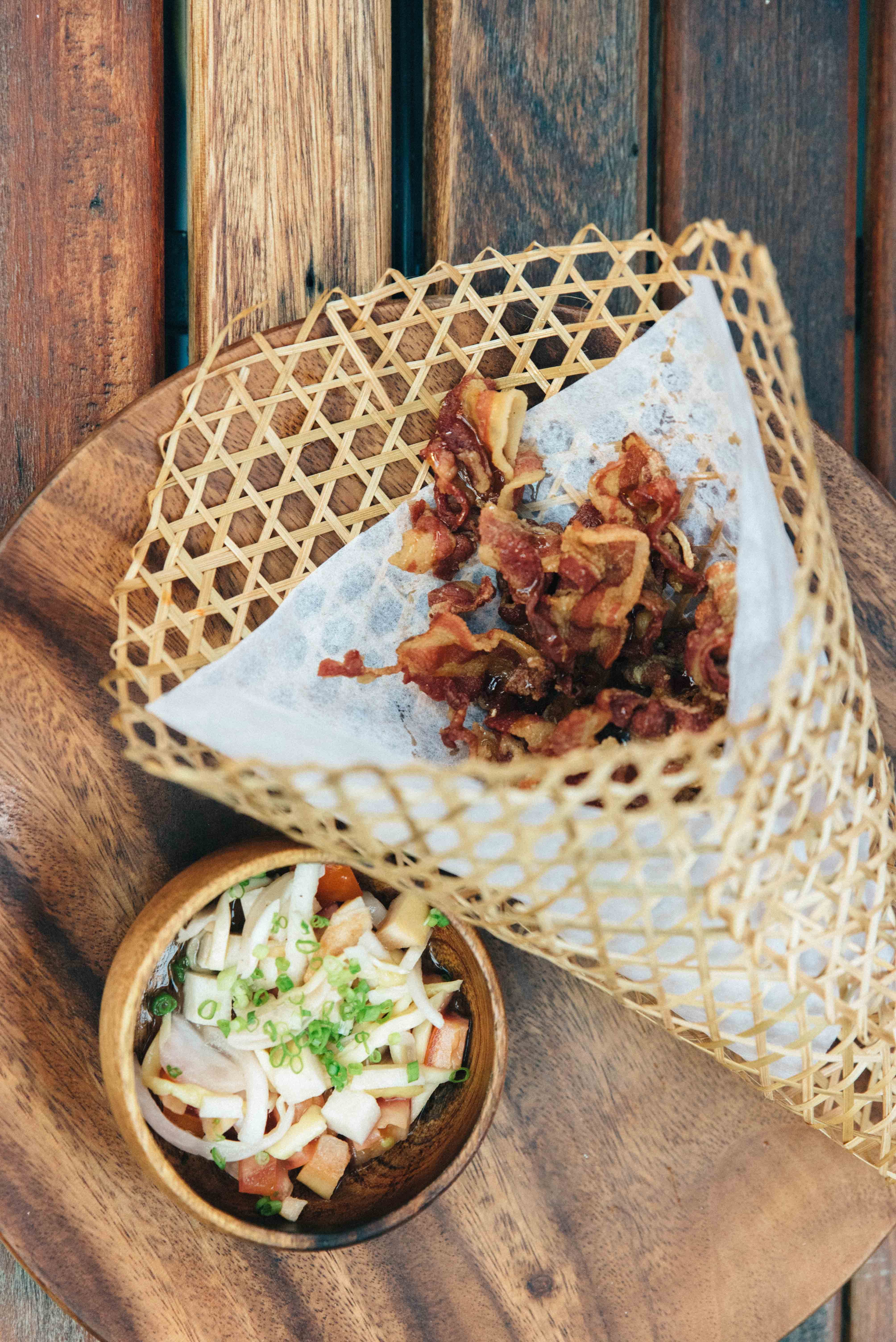 Alamat's version of a charcuterie platter involves not Spanish ham and cold cuts but longganisa, a delicacy with numerous permutations across regions. Think garlicky, small balls of sausage from Alaminos or the bigger but sweeter version from Calumpit. Chef Nino Laus, husband of Cassie and part owner, also gets more creative with his inventive take on usual Filipino fare like adobo and chicken inasal in sausage form.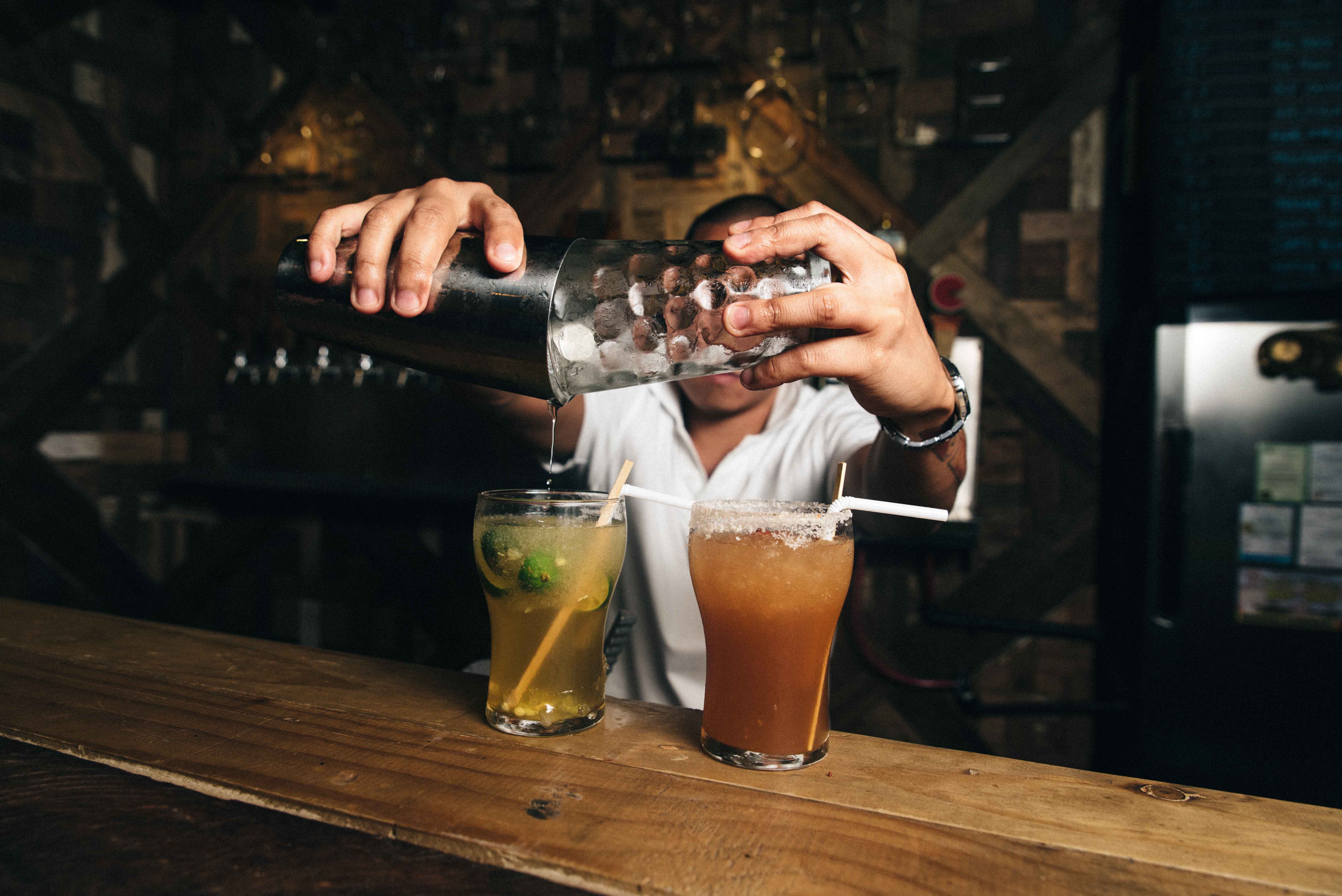 At Alamat, every element has a story to tell, from the craft brew to the food that they serve, and even to the music that they play. "We wanted to do an all-out Filipino restaurant. We wanted to educate the foreigners around this area. More importantly, we wanted to promote Filipino to Filipinos," says Cassie.
This story was originally published in Southern Living, November 2016.
TAGS: Alamat Filipino Food nolisoliph tap beer
WHY GO?
The usual pulutan dishes are elevated, like the bagnet that uses air-dried organic pork belly. The dishes are best paired with Alamat's tap beer.
MENU