If you've seen "Kingmaker," Lauren Greenfield's 2019 documentary about the Marcos family, you have probably heard of this obscure island in Palawan. Previously unknown to most people, the island safari is one of the revelations of the documentary, which saw the Marcos matriarch Imelda retelling her version of history.
Greenfield, in an interview, said, the idea for the documentary originally came to her after reading about Calauit, which she described as "this animal island, where she depopulated an island of its indigenous people and brought in animals from Africa on a boat."
According to the documentary, in 1976, the Marcos family displaced some 200 Tagbanua people who were living on the island to give over a hundred wild animals a home.
These animals included giraffes, impala, wild boar, gazelles and Grévy's zebra, the most threatened of the three zebra species. Today, hundreds of descendant species have survived despite years of adapting to a new environment and reported inbreeding.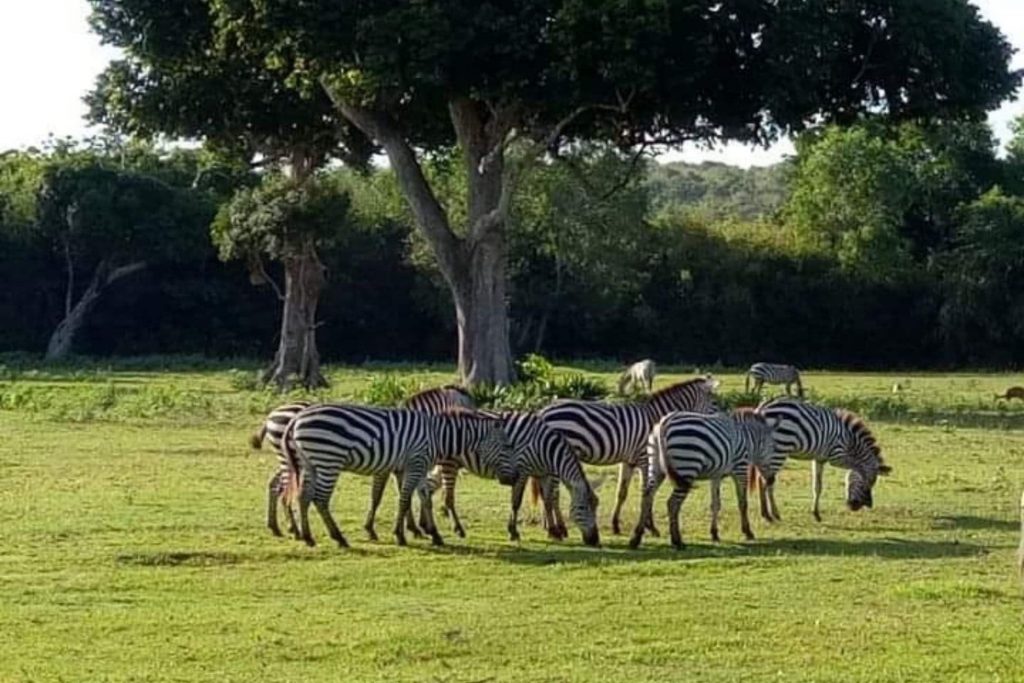 This week, the safari park in Busuanga, Palawan has reportedly reopened to tourists. Along with zebras, waterbucks and elands that remain on the island, are free-roaming endemic Palawan species such as Calamian deers, mouse-deers and civet cats.
Tourists can visit the safari park for a fee of P300 plus P100 environmental fee. Palawan has been accommodating local tourists since late last year and is expected to open more tourist attractions, especially with the easing of health protocols. Under IATF Resolution No. 101, swab testing will no longer be compulsory for travelers, except if required by the respective local government units.
Provincial Economic Enterprise and Development Office chief and Calauit Safari Park director Dr. Myrna Lacanilao said "the opening will help residents to generate income after almost a year of closure of tourism industry due to the pandemic."
In the documentary, residents of the island, some of them caretakers of the animals, said they were having a hard time resettling as the species are disrupting their homes and eating their crops.
"Calauit Safari Park is one of the oddest and least-known attractions of the Philippines, a haven for African wildlife that has operated for close to 40 years," read a 2013 New York Times travel article on the subject. The safari was only open to the public in 2009, a year before the Tagbanua were allowed to return to the island through an ancestral domain title awarded by the government. In the 1970s, the Marcoses deported the Tagbanuas to Halsey Island, a former leper colony in the US, where they spent almost 30 years.