The "new normal" has quickly become the catchphrase of this generation. It is a reality we never thought we would ever deal with, but here we are.
With the COVID-19 pandemic wreaking havoc across the globe for over a year now, we've had to grapple with words like "lockdown" and "quarantine" as well as phrases like "stay at home" and "shelter in place." We've had to recalibrate our routines in order to adjust and adapt to this new way of life while trying to keep some semblance of normalcy.
[READ:
Need to feel some sense of normalcy? Build a quarantine routine
]
We try to replicate our daily pre-pandemic activities—both out of necessity, and out of a desire to rise above the challenges around us. Amid the chaos and isolation, we search for comfort and balance—all for our soul and sanity.
Our homes have become not just a haven of safety but also a venue for familiarity. It now doubles as a work station, a classroom, our favorite restaurant or coffee shop, makeshift spa and salon, improvised gym, church and so much more.
It's natural for us as human beings to crave comfort. So we lounge all day in our coziest threads (donning a jacket or blazer, if we must, for the occasional Zoom meeting), put our barista and culinary skills to the test, binge-watch our favorite Netflix shows, learn a new hobby, reconnect with nature (hello, plantitos and plantitas) and exercise (often with an online trainer) until we reach our happy, endorphin-filled Zen place.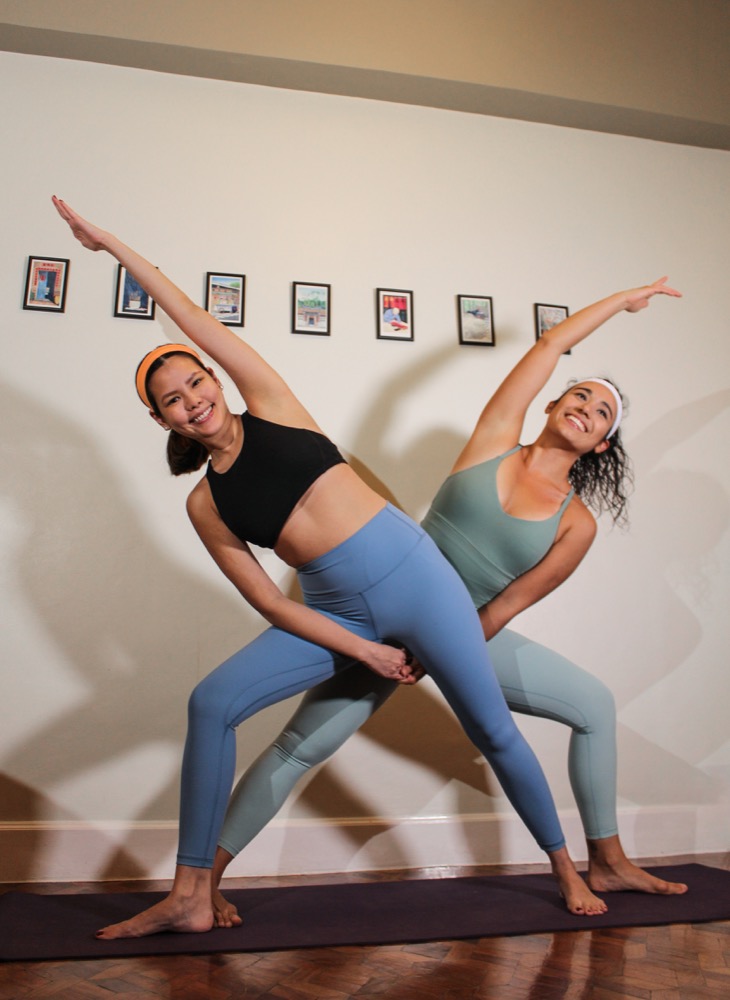 Whether we choose to keep calm, stay productive, laze the day away, or sweat out our frustrations, deep down we know we're not alone. The rest of the world sympathizes with us, as we find our footing in this still new territory.
Even athletic apparel destination Aura Athletica understands the necessity of balance and familiarity in a constantly changing world.
Activewear for our changing needs
In line with this experience is a new Aura Athletica private label collection that adapts to the ever-evolving wellness journey of its customers, especially in the middle of today's reality. "With nearly two decades focusing on imported premium athletic apparel brands, we also want to do better by understanding our customers more and offering merchandise that suits their changing needs," the brand says.
Aura Athletica fosters dialogue through fitness fashion and accessories that evoke our favorite mindful workouts and athletic endeavors. It's a collection that enables us to look and feel our best whether we're lying on the yoga mat, attending an online workout session, cooking in the kitchen, helping the kids with virtual school, or simply kicking back on the couch with a well-read paperback.
Think comfy tank tops, high-impact sports bras, all-around biker shorts, ultra-stretch leggings, fun and functional sweatbands in a variety of styles and colors—not to mention portable equipment such as elastic bands, foam rollers and mats that invite us to elevate our at-home fitness experience.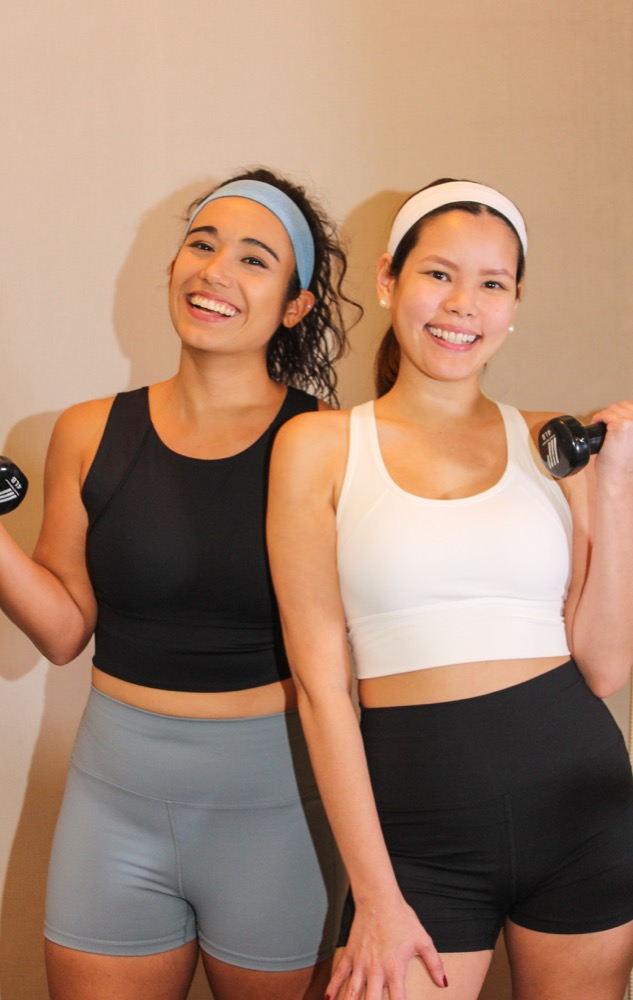 Reach for and redefine well-being
While it's true that many things are now beyond our control, our well-being shouldn't come at the expense of the world around us. We can (and should) take control of and redefine our wellness and welfare.
"Whatever your fitness goals may be, there is an Aura Athletica piece for you. We're here to encourage you, at your own pace, in your own time," the brand encourages.
Yes, the world may be more turbulent than we've ever known it to be but the human spirit is as resourceful as it is resilient. We will find ways to weather this storm and we will reinvent—maybe even enrich—our well-being along the way.
All pieces available on Aura Athletica's website.