As it seems, we're nowhere near the end of the pandemic yet—but 2021 is. The fatigue from navigating the crisis has—no surprises—burned us out, so at this point we're taking anything that makes us feel good. That includes coffee, which is scientifically proven to improve our moods, increase our energy levels, and enhance our brain function. So for reaching this far into 2021, you deserve a good cup of joe that can make you feel good and hope for the better for the rest of the year.
Coffee has always been a constant in our everyday lives—from the moment we wake up, while we work, or even during a normal get-together with friends, and has always brought us comfort whenever we needed it, most especially on days when you're in need of a warm embrace. It's a drink that's perfect just the way it is, but can seem too plain once you've gotten used to it.
You can start elevating your coffee experience by refining your whole coffee routine with NESCAFÉ Gold. Begin by exploring new ways of making that perfect cup of coffee with recipes from NESCAFÉ Gold's Your Home Café website. Here, we list down different ways to add a little more zing to your usual brew that will surely create a change of pace in your life:
To reflect on your fierce grit that got you through quarantine, whip up a creamy Dalgona coffee.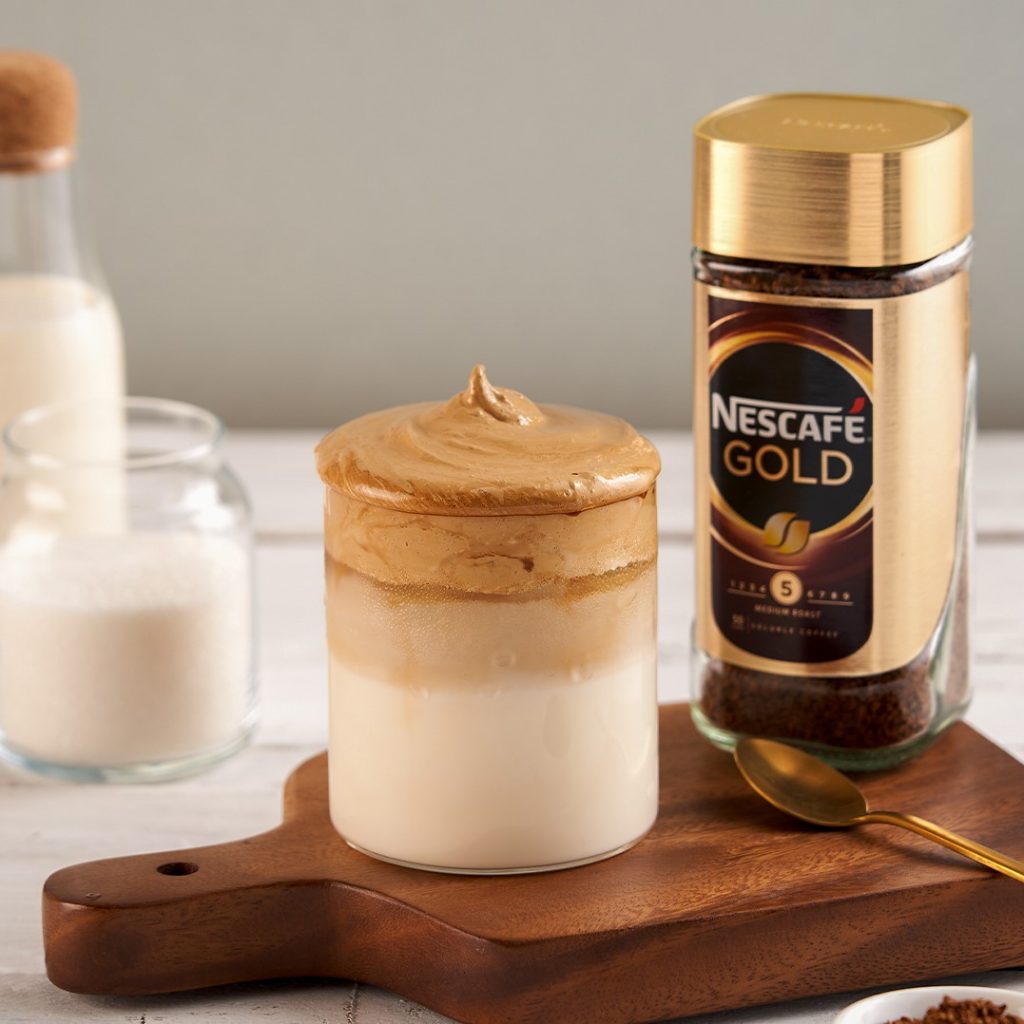 Dalgona will always remind us of the time when our lives screeched to an urgent halt. But we can thank this Korean candied coffee recipe for giving us something sweet to focus on during the initial stages of quarantine. Now after perfecting the recipe, we get to create it anytime we want. To make this, you only need ground coffee, milk, white and brown sugar, and water. It's that easy. What's not to like?
Learn how to make Dalgona coffee here.
To add excitement to an otherwise monotonous cycle, mix up a Salted Caramel Frappe.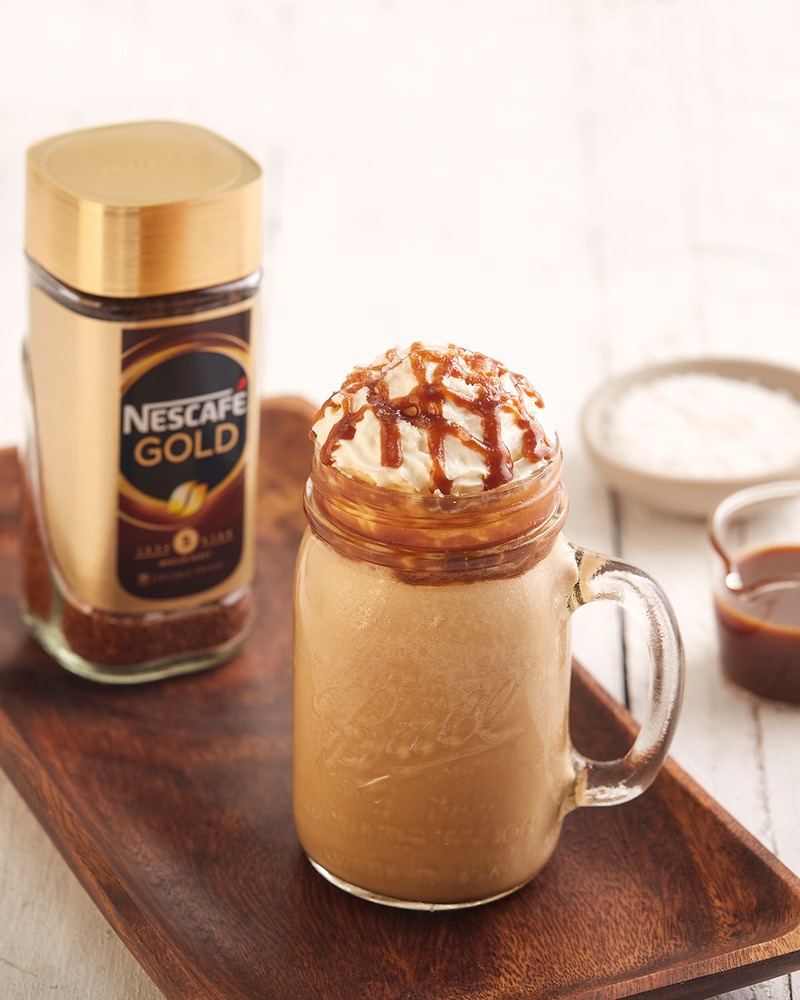 The salted caramel flavor first emerged in the '80s and was once again sought-after in 2008. Because of the perfect combination of sweet, salty, and bitter, this trend turned into a popular flavor in desserts and coffee.
The right balance of sweet and salty in a bitter drink packs in an enhanced feeling of delight and comfort—a clear flavor step-up, don't you think? This beverage might even encourage you to jazz up your lifestyle; just like how a pinch of salt can boost the sweet flavors of caramel. This blend will only use coffee grounds, milk, salted caramel syrup, and ice cubes to create this coffee mixture.
Learn how to make Salted Caramel Frappe here.
To cheer you up when everything else might seem heavy, a Café Mocha will keep you in check.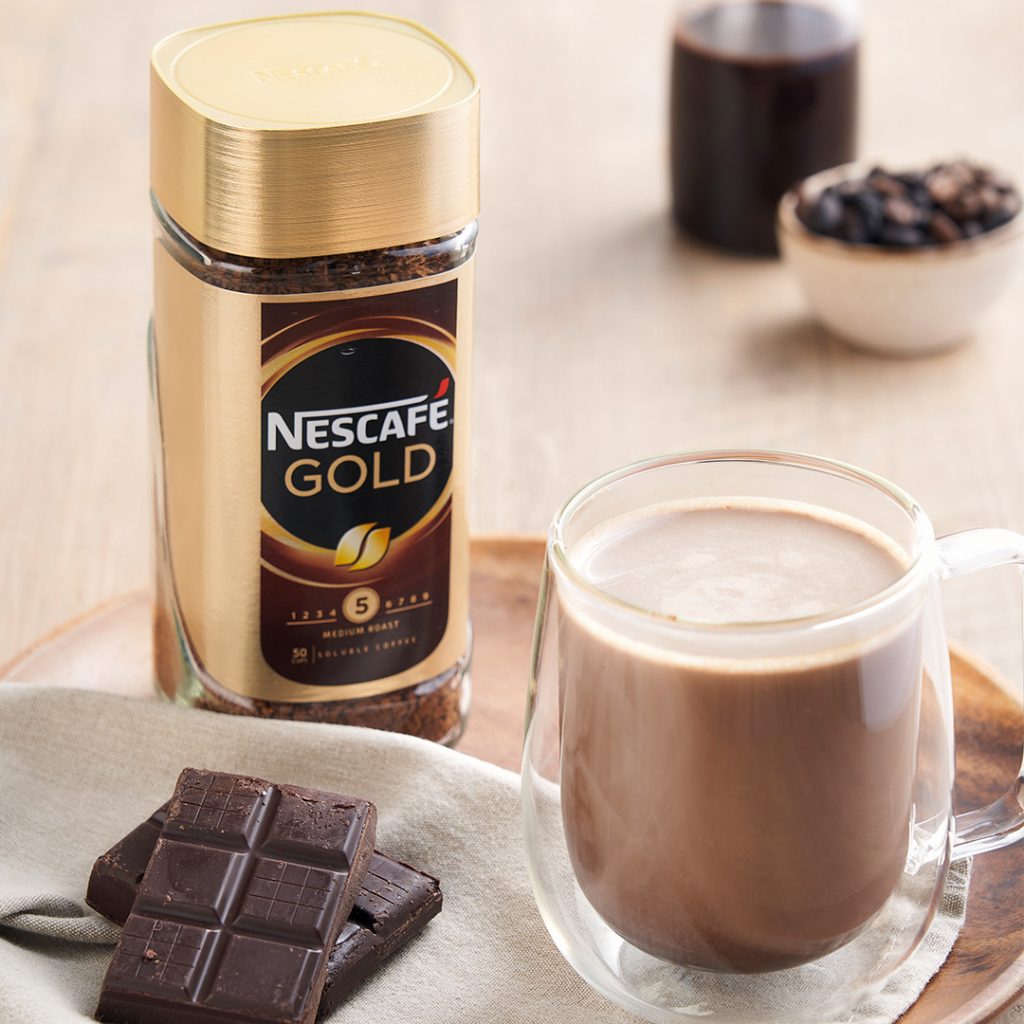 Easy, affordable, classic—this drink may just bring a smile to your face. Reinvigorate your senses with this warm, refined, and welcoming coffee drink that is good at any time of the day and for any kind of mood, thanks to the satisfying mix of two feel-good flavors: chocolate and coffee.
Even the easy ingredients set the stage for some hushed relaxations. You will only need coffee grounds, chocolate sauce, sugar syrup, and milk to concoct that classic, gratifying taste you'll always crave.
Learn how to make Café Mocha here.
To treat yourself after a long day at work, try a Coffee Tonic.
This new coffee trend is as sweet as the feeling of the success you deserve. An interesting mix of coffee and tonic, this drink will tease your tastebuds to want more, especially with its mix of deep and robust flavors.
The sweet ginger syrup meanwhile adds a dash of sweetness to the smooth and silky feel of the coffee. Making it may seem complicated, but it's only made with coffee grounds, sweet ginger syrup, and tonic water. Feel refreshed with just one sip of this Norwegian mix that's perfect for a relaxing night in the tropics.
Learn how to make Coffee Tonic here.
To uplift your senses from all that's wearing you down, have some Affogato with KitKat.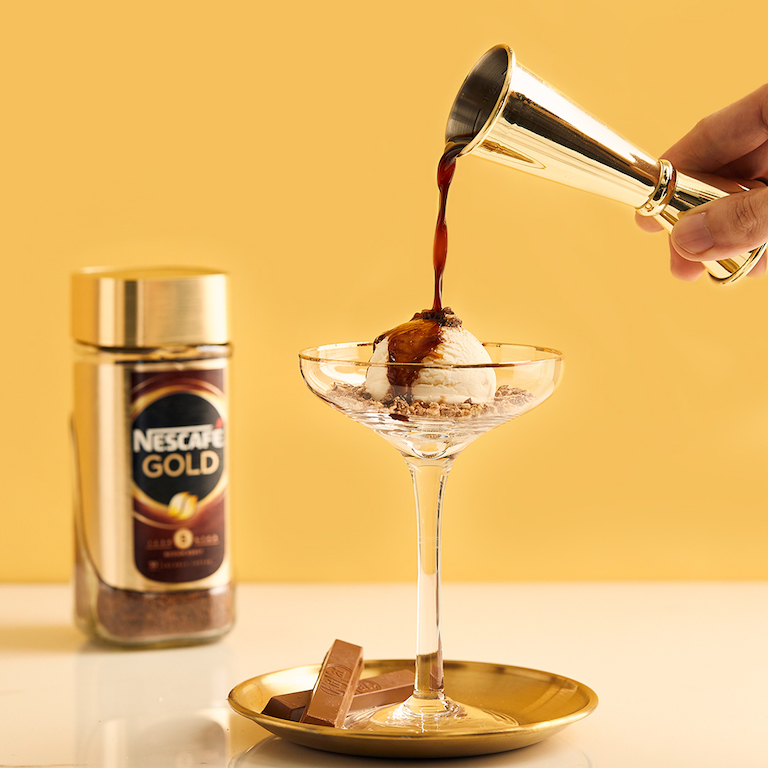 Delectable and decadent, this coffee treat is sure to give you that boost of sweetness you need. The vanilla ice cream is a pleasant mix to the strong flavors of coffee beans – a wonderful blend of sweet and bitter that is good enough to give you that zest to carry on, much like the Coffee Tonic.
The KitKat wafers meanwhile add texture and crunch to the smooth and silky feel of the coffee. Though this easy-to-make treat is made with coffee grounds, water, and vanilla ice cream, the expansive KitKat flavor universe heightens the kind of relaxation you can achieve with every cup you make.
Learn how to make Affogato with KitKat here.
With these simple and affordable recipes made with NESCAFÉ Gold's premium choice roasted Arabica beans, these drinks are sure to keep you warm or cool you down anytime you need it, motivate you to keep going, and even serve as reminders to reward yourself for all your achievements, whether big or small.
For more recipes, visit their website.