Read more related stories
Read more related stories

Read more related stories

In a recent interview, presidential candidate and son of ousted dictator Ferdinand Marcos, Jr. claimed that he is a victim of fake news.
This is despite the fact that just a month ago, academe-backed fact-checking coalition Tsek.ph released findings that it was Marcos Jr. who benefited the most from social media disinformation.
[READ:
Robredo is biggest disinformation victim; Marcos gains from 'misleading' posts — fact-checker
]
If you, too, feel like you've been a victim of false information, don't worry. Hope is not lost. As much as the internet is rife with fake news, there are also a lot of reliable resources on our country's history now being made available for free. So if scouring through history books and the library isn't your thing, or if you need an engaging way to open the eyes of your misinformed loved ones, here's a list of free films, documentaries, and even musicals you can use to "soft sell" the truth behind the Marcos era.
"The Kingmaker" (2019)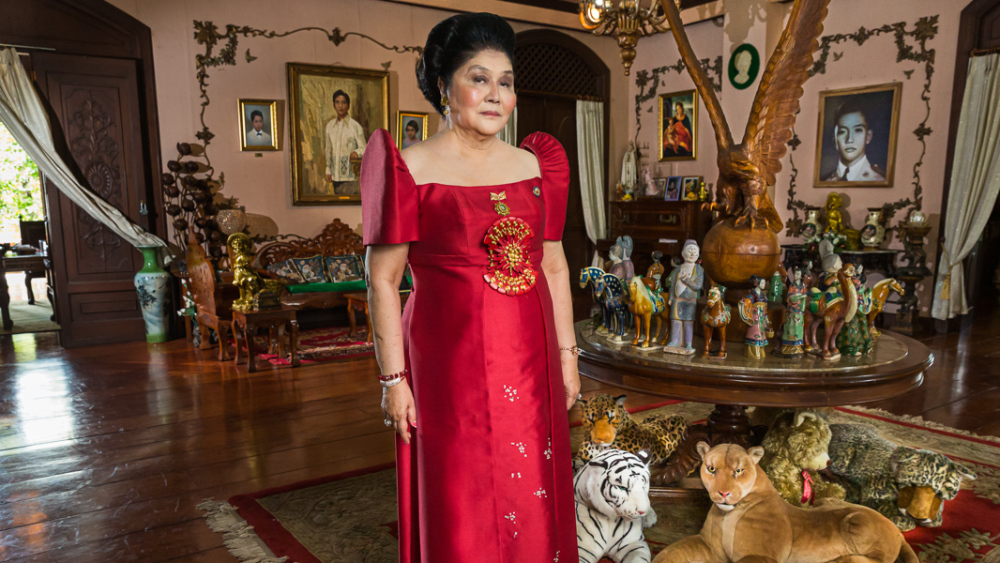 This controversial documentary by Lauren Greenfield gives viewers a look into the unapologetically opulent life the Marcoses lead and have built for decades. The good news is that now we can all hear the truth straight out of the Marcoses' mouths—for free on YouTube and Vimeo.
[READ:
Lauren Greenfield's newest documentary traces the Marcos family's revision of the Martial Law narrative
]
"Liway" (2018)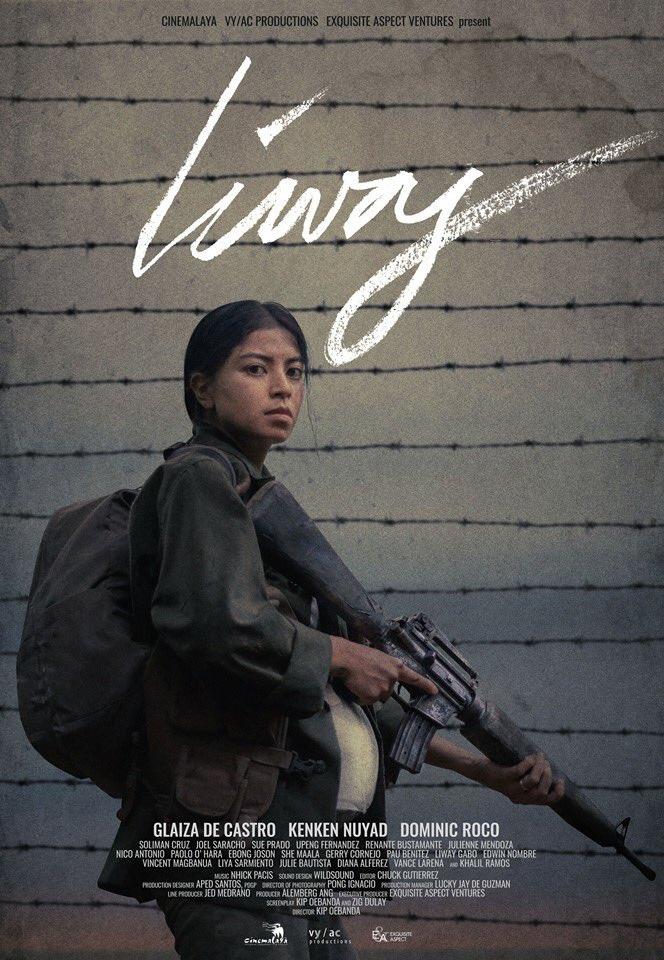 The 2018 Cinemalaya film stars Glaiza de Castro in the titular role of Commander Liway, a Martial Law resistance leader. The film is shown from the point of view of Liway's son, Dakip ("Kip", the film's director), who grows up living in a prison camp. It is both a mother-and-child story as much as it is one about struggle, resistance, and resilience against the oppressive dictatorship. The film has been lauded for its personal take on the narrative, which makes its message all the more compelling.
The film has recently been made available for full, ad-free viewing on director Kip Oebanda's YouTube channel.
"Portraits of Mosquito Press" (2015)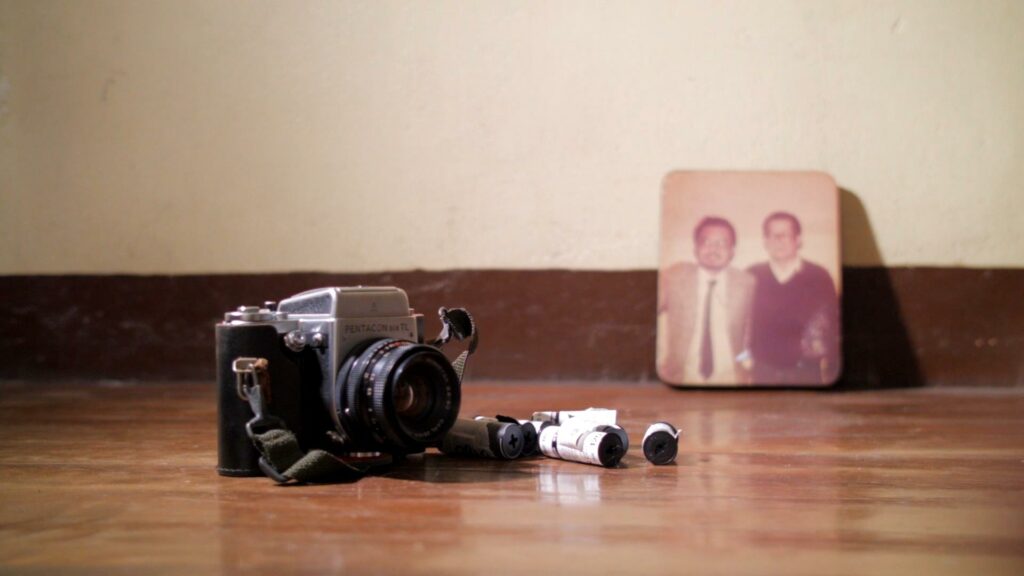 This documentary by JL Burgos highlights the fight for press freedom during the Marcos regime. It has been well noted that during the dictatorship, many media outlets were shuttered, especially those that published content deemed contrary to the Marcos narrative. This documentary, which is part of Cinema Centenario's month-long Dokyu Power program, is available for free on Moov.
"Isang Harding Papel, A Martial Law Musical" (2016)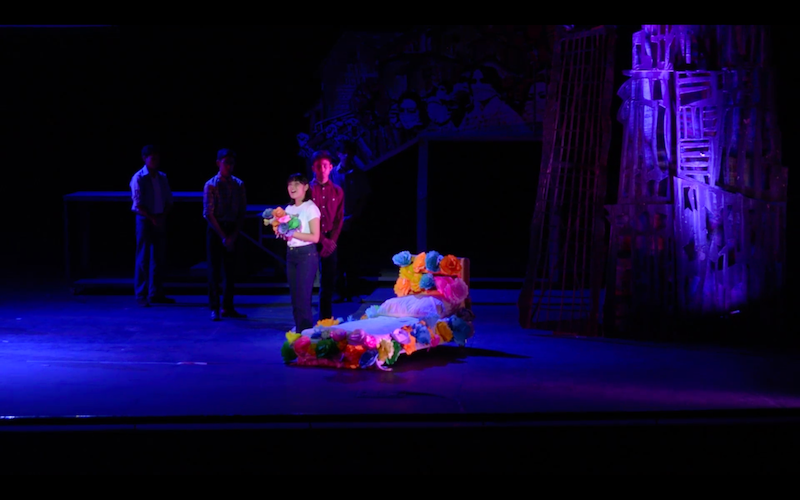 Originally a children's book by Augie Rivera, "Isang Harding Papel" was adapted into a musical in 2016. The story gives a glimpse into life during martial law. Also part of Cinema Centenario's Dokyu Power lineup, "Isang Harding Papel" tells of a time "where blind obedience was discipline, and discipline meant progress. But mostly, it is a story about hope—in a country grasped by an authoritarian rule—between a mother who was detained for standing up for her beliefs and her young daughter who longs to be with her, learning and understanding the world, in the midst of distress." 
A recording of the musical is available for viewing on Moov.
On January 2, 2014, I wrote on my red Moleskine diary, "Today, I bought a red Parker pen just so I can have something nice to write with on this notebook. I really have to rethink my life choices."
That was in college when I probably spent my weekly allowance on a pen. But you don't understand; I'm obsessed with jotting down anything but school notes. I even made it a habit to write at least twice a week because I read somewhere that journaling is good for you. I'd go home after class trying to remember everything I did, every feeling I had, and "try" to faithfully write them down. 
That red Moleskine is still with me. The last entry was on August 13, 2017. It has since become my weekly pitch meeting notebook, something I pull out when I need to cosplay as an old soul who flinches at the idea of typing on a notes app or on a laptop.
Since the pandemic started, I picked it up last for a free Korean class. I had to admit, as I took the pen in my hand and tried my best to write legibly, it felt foreign even though I had filled out about a thousand contact tracing forms in the last two years. It might also be that I'm learning a new language and writing unfamiliar characters. But then again, I recently had to update my bank records because I have forgotten how to do my own signature. My physical writing muscles have atrophied.
Now, if only a doctor could write me a prescription for a pen and paper cure. Even better, I've let these two women convince me it's time to go get a new notebook or two.
Jessica Dorizac
Laguna-based artist Jessica Dorizac explores the permutations of shapes, colors, textures, and materials through her art. Last year, as part of a group exhibit, she put out volumes of colorful paper cutouts bound together that, with each flip, layers of shapes and colors reveal new interesting patterns.
The books called "Passages" have since been translated to handbound notebooks with hand-cut covers that Dorizac sold through her Instagram account (P900/5.5×8.5 in). Much like her recent pieces, each configuration asks the viewer to locate a pattern, even a familiar image if ever. I, for one, got a hexagonal (yes, they come in unconventional shapes) orange and yellow notebook, thinking its cover looked like a Happy Meal box.
I started drawing on them, then stopped shortly after because they were signed and numbered. 
Yodel Pe
Speaking of writing, one of my early mentors is Paolo Lorenzana, the queer homemaker behind Instagram cooking sensation Mafalda Makes (now available as a podcast too!). His insistence on keeping a physical journal for his recipes is a palliative cure against the monotony of the Notes app. 
Mafalda has recently partnered with freelance graphic designer Yodel Pe, also known as Manila Paper Trail, to create limited-edition artisanal notebooks with vintage food ads as cover. 
Pe, herself a tech-agnostic, has taken up bookbinding as a hobby years ago, but she always has been a collector of rare paper paraphernalia. Her manually bound journals made with materials from Italy, England, and Japan are popular among local artists and fashion figures, among them the writer Jessica Zafra and artists Isabel and Alfredo Aquilizan.
You can have one customized with your choice of design and material from Pe's extensive collection starting at P1,500.
There's still a lot for us to learn from our history, and current events are just proof of such.
If dusting off your old textbooks isn't appealing right now, Ateneo de Manila University's Areté and Tanghalang Ateneo will be streaming a stage-to-screen production of a musical about "a man who, though betrayed, imprisoned, and treated as a footnote to the revolution, clung to his desire to unite the Filipinos." (The old textbooks, you can donate to this library instead.)
"2Bayani: Isang Rock Opera Alay kay Andres Bonifacio" was first staged by Tanghalang Ateneo in 1996, making this online production its first restaging after 26 years.
The musical is directed by Ricardo G. Abad with music and lyrics by Zosimo Quibilan, Jr. and Khavn, and will star indie-folk artist Bullet Dumas as Bonifacio. (An exciting yet fitting casting choice, in this theater fan's humble opinion, given Dumas' raw and haunting vocals. I mean, have you heard "Usisa"?)
Joining Dumas in the cast are Tanghalang Pilipino's Nanding Josef, as well as Alyana Cabral, Larissa Buendia, Ali Figueroa, MC Dela Cruz, Greg Abelardo De Leon, Angelo Galang, Matt Gador, Gabo Tolentino, Pat Libao, Norvin De Los Santos, Meyanne Plamenio, Jam Binay, Nashvie Magracia, Lance Soliman, Pio Bagnol, Austin Gonzales, Michael D. Fernandez, Tara Jamora Oppen, and Jamie Papa.
Staged and shot from Areté's Hyundai Hall, the musical will be streamed from April 9 to 23 via KTX.ph.
Libraries are formative institutions, especially for students. They are learning corners, a "silent" refuge, and even a safe space within schools. But not all libraries are equally equipped with books, for one. 
According to a study published by the National Library of the Philippines in 2018, one of the most common problems encountered by library-goers is the presence of obsolete materials found in public libraries. This is no coincidence given that the stream of donations usually comes from private individuals and nongovernmental organizations in the absence of dedicated book budgets.
[READ:
The Manila City Library is proof that public spaces aren't gov't priority
]
A glimpse into school libraries may offer a different perspective given that learning institutions usually have allotted budgets for their upkeep. But just the same, public school libraries often get the shorter end of the stick.
Book donations are one way to fill libraries with new books and not to mention, a great way to pay it forward by donating books that often lie unread in our rooms. (Ahem: Escaping tsundoku: How to stop book hoarding for good.)
And if you are looking for a place to drop them off, the Ortigas Foundation Library recently put out a call for book donations to be sent to their partner public school libraries. And yes, you can donate mostly any kind of book, from old textbooks to novels.
All you have to do is call them up and arrange for a drop-off. The Ortigas Foundation Library is located at 2F McKinley Bldg., Greenhills Shopping Center, San Juan City.
It's also a convenient excuse to explore the library's collection of over 23,000 books, serials, images, and documents relating to Philippine history if you haven't already.
Good news as we enter Alert Level 1 today in Manila: Art Fair Philippines 2022 is happening later this month, with a mix of physical and virtual exhibitions and events. The organizers call this year's edition a witty "IRL and URL" hybrid.
Happening from March 23 to April 1, the main physical exhibition space will now be set at the more open-air Ayala Triangle Gardens, along with gallery venues all over Metro Manila. There will be a total of 46 local galleries, 6 international galleries, and 2 NFT galleries joining the exhibition.
Art Fair also plans to gather regional art groups to join the fair. The featured groups are Ibagiw Art Fest x Gallery 2600 (Luzon), VIVA ExCon Dasun Bacolod x Orange Project (Visayas), Langgikit x Museo De Oro x Art Portal Gallery (Mindanao), and Liwag-diwa x Gallery Down South (Mindanao).
Aside from the exhibitions at the Ayala Triangle Gardens, art installations will also be presented at the Ayala Tower One fountain area. These installations cover the Art Fair's Projects and Photo sections.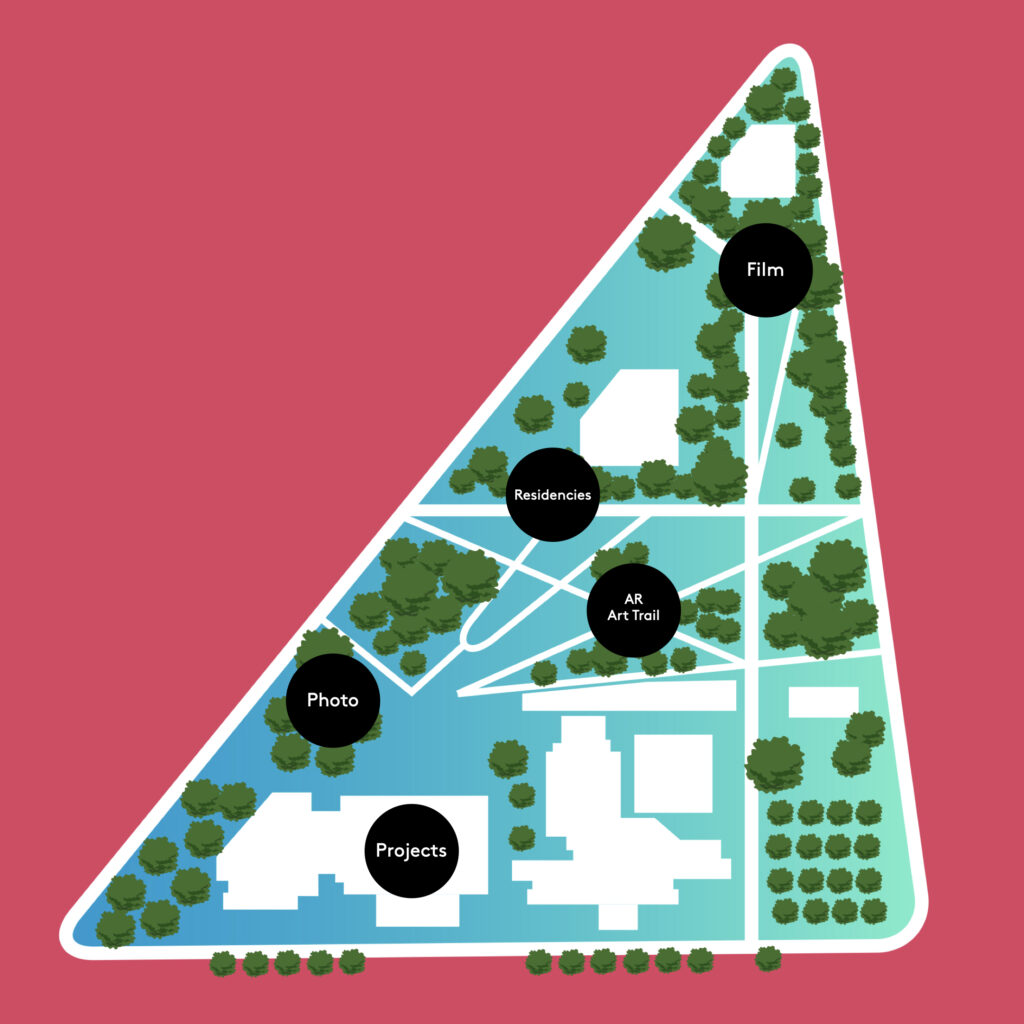 Beyond Ayala Triangle
A new feature of this year's Art Fair is their Gallery Hops, which aims to encourage Art Fair goers to visit the various partner galleries all through the metro.
Beyond the exhibitions at the main space, visitors can also view other artworks at the open galleries. The schedules and locations of which will be posted on Art Fair's website.
[READ:
The definitive guide to Manila's museums and galleries
]
Back at the Ayala Triangle Gardens, Art Fair visitors can also follow an interactive augmented reality (AR) art trail, which features artwork by Leeroy New, and a story by author Eliza Victoria. The art trail is curated by Daata, and can be accessed through the Daata AR app.
Online features
On the virtual front, gallery walkthroughs will be viewable through the Art Fair website on March 23 and 24, while talks and panel discussions in partnership with the Ateneo Art Gallery, Museum Foundation of the Philippines, and the Embassy of Spain are also scheduled daily throughout the duration of the fair.
Visitors can also create an account at the Art Fair website, where they will be able to see and set schedules with galleries and the various Art Fair events.
The website's art viewing feature has also been expanded this year, as visitors can now also select a "view on a wall" function, which shows the 2D artwork mounted on a virtual wall with its respective dimensions.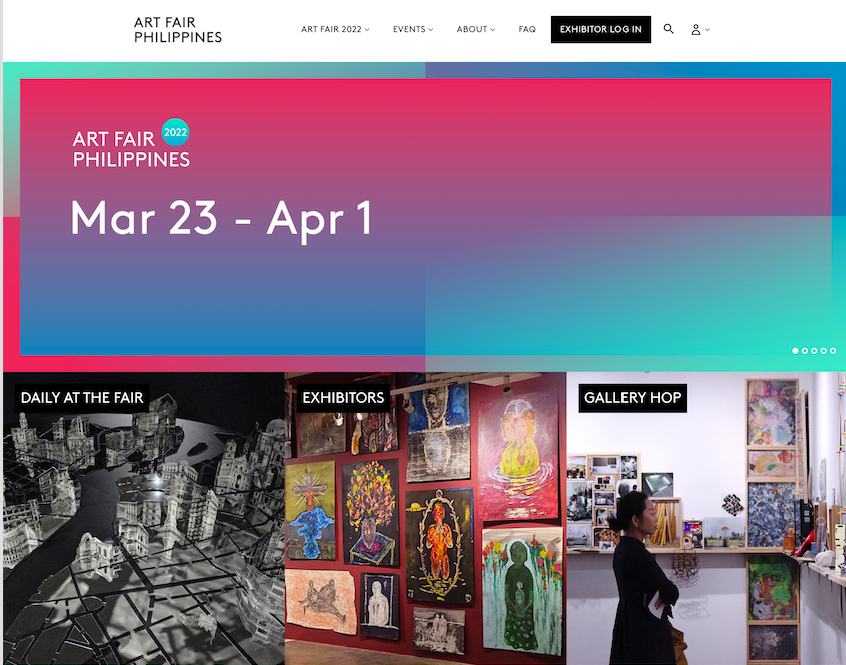 A total of 46 exhibitors are joining this year's fair. Among these are local galleries 1335Mabini, Altro Mondo Gallery, Art Cube Gallery, Art Elaan, Art For Space, Art Underground, Art Verite Gallery, Artery Art Space, Avellana Art Gallery, Boston Art Gallery, CANVAS.PH, District Gallery, Eskinita Gallery, Galerie Roberto, Galerie Stephanie, J Studio, Kaida Contemporary, León Gallery, Luzviminda, Modeka Art, MONO8 Gallery, Paseo Art Gallery, Pinaglabanan, Qube Gallery, Salcedo Private View, Secret Fresh, Silverlens, Strange Fruit, The Crucible Gallery, Tin-Aw, Metro Gallery, White Walls Gallery, and Ysobel Art Gallery.
There will also be exhibitions from galleries in Asia and Europe, and from the crypto space: Art Agenda (Singapore/Jakarta), Gajah Gallery (Singapore/Yogyakarta), Mayoral (Paris/Barcelona), Yavuz Gallery (Singapore/Sydney), Gallery Kogure (Tokyo), YOD Gallery (Osaka), and NFT galleries A/Terhen and Cyber Baat.
Art Fair Philippines was founded by Trickie Lopa, Lisa Periquet, and Dindin Araneta in 2013. The annual fair boasted tens of thousands of visitors pre-pandemic. Previously located at The Link Carpark, the fair has evolved into a virtual event last year due to COVID-19 restrictions.
The fair has also expanded into a ten-day event, giving fair-goers ample time to explore the entire Ayala Triangle Gardens exhibition space. (Pro tip: If you want some art appreciation but you're still wary of crowds, take advantage of the Art Fair's online gallery tours so you can narrow down the spots you'll be visiting. While you're at it, sneak in listening to the talks in between gallery hops.)
Specifics on ticketing, viewing schedules, and more will be announced at a later time, subject to safety officers' recommendations, the Art Fair organizers said. For more information on Art Fair Philippines 2022, visit their Facebook and Instagram.
I've said it once before: One of the best things about food is that it can become a bridge that connects us to others. Regardless of culture, location, age, or history, food shared can rarely be a negative experience.
Even food shared virtually, through a screen—specifically, through a film—could be a source of joy. In case you missed it, the Japanese Film Festival Online started last Feb. 14. With more than a dozen films in the lineup, it may be a challenge to choose which one to start your movie marathon with. But if you, like me, are a foodie, here are four films I'm sure you'll enjoy.
"Bread of Happiness" (2012)
Like dough, we also need to rest in order to rise. If you're in need of an escape right now, "Bread of Happiness" has that on the menu. Set in a quaint cafe in the town of Tsukiura, Hokkaido, the film is a two-hour-long highlight reel of the breathtaking seasonal views of Hokkaido interspersed with ASMR cooking and baking, and idyllic Muji life visuals. 
Aesthetics aside, the film features stories of people in various life stages and the different kinds of pain they carry. Their visits to the cafe (called Cafe Mani) provide them both a physical and emotional respite, and they leave the place much happier. (I, too, came out of this film feeling lighter, to be honest!)
It brings to the forefront the idea that food, aside from nourishing the body, also holds great emotional power. The various vignettes show that food can bring people—even the most polar of opposites—together; it carries memories; and the experience of food can also be transformative.
If you like slice-of-life food dramas like Netflix's "Midnight Diner" and "Izakaya Bottakuri," add this to your must-try list.
"The God of Ramen" (2013)
If you love ramen, this one is a must-watch. "The God of Ramen" is a documentary that follows the man behind Tokyo's legendary ramen shop, Taishoken.
Despite being small, cramped, and quite old, crowds of around 200 people line up to eat ramen there every day.
The documentary gives us a glimpse into the life and principles of the late Kazuo Yamagishi, the founder of Taishoken, and who may well be considered one of the pillars of the Japanese ramen industry. It maps the origin of Taishoken, and how through Yamagishi's passion and generous mentorship, he was able to spread the technique of making delicious ramen.
Be ready to book a seat at your favorite ramen bar after watching this.
"Mio's Cookbook" (2020)
While it is the most recent film on this list, "Mio's Cookbook" is actually set the farthest in history, almost 200 years back to Japan's Edo period. The two-hour period drama tells a heartwarming tale of friendship between Mio, a young girl making a name for herself as a chef, and her long-lost childhood best friend Noe, now a high-class courtesan.
The film showcases various dishes from traditional Japanese cuisine, and gives us a glimpse into the rich culinary heritage of the country as Mio strives to differentiate and marry the varying tastes of Osaka and Edo (now Tokyo).
The expert reproduction of the Edo period environment, fashion, and architecture make this a beautiful and entertaining time capsule.
"The Chef of South Polar" (2009)
It's a little funny and ironic being "stuck indoors" and then choosing to watch a ragtag group of grown men "stuck" living together in the middle of the Antarctic, but this classic comedy and its parallels to our current situation (if you really think about it) provides some strange comfort.
After all, in "The Chef of South Polar," the men, who are isolated from the rest of the world as they work at the research and observation base in Antarctica, find comfort and joy in food—the very thing we too have turned to for pleasure in the early months of the pandemic.
The film depicts how the men navigate their lives away from family and loved ones in the middle of the harshest cold. As the number of reported COVID cases go down and the world slowly begins to open up, the film's moments of cabin fever, food shortage (remember early 2020's hoarding incidents? The Great Flour Shortage? Liquor bans?), and frustration with "housemates" prompt a reflection on pandemic life so far.
At the core of it all though, is still food, and how simply and universally, "delicious meals make people happy."
–
The Japanese Film Festival Online runs until Feb. 27.
With the goal of ultimately bringing art closer to people, the recently inaugurated Metropolitan Theater is opening its doors to the public for a series of free film screenings starting this February 25. 
The program entitled "Mga Hiyas ng Sineng Filipino" will be launched this weekend, featuring three restored classic films in collaboration with the Film Development Council of the Philippines (FDCP), the Philippine Film Archive, and ABS-CBN Sagip Pelikula.
For the program's first edition, the films "Dalagang Ilocana" (1954), "Pagdating sa Dulo" (1972), and "Sana Maulit Muli" (1995) will be shown for free.
To ensure social distancing and in adherence with current health protocols, The Met is requiring interested audiences to sign-up for the free screening via Google Forms on their Facebook post.
"Dalagang Ilocana" (1954)
10 a.m.
This romantic-comedy stars Gloria Romero and Dolphy. The film was digitized by the Korean Film Archive, FDCP, and the Central Digital Laboratory. This will be the first screening of this film since its restoration.
"Pagdating sa Dulo" (1972)
1:30 p.m.
This film was the directorial debut of National Artist for Film Ishmael Bernal. The film also won the "Best Film of the Decade" at the Gawad Urian Awards.
"Sana Maulit Muli" (1995)
3:30 p.m.
This multi-awarded romance film stars Aga Mulach and Lea Salonga. This was one of the first films to be restored under ABS-CBN's Sagip Pelikula program.
*Update as of Feb. 23: The postponed February 20 screenings have been rescheduled to February 25. The current version of this article now reflects the new screening date.