Thanks to work-from-home arrangements normalized by the pandemic, we have internalized the need to always be productive—even when we are supposed to be on vacation leave.
Chances are, you know someone in your circle who in the last months decided to move to a not-so-remote island to pursue what was previously unattainable: "work-life balance." And with developments in the country's telecommunication structures, it's now easier to work remotely, even on an island.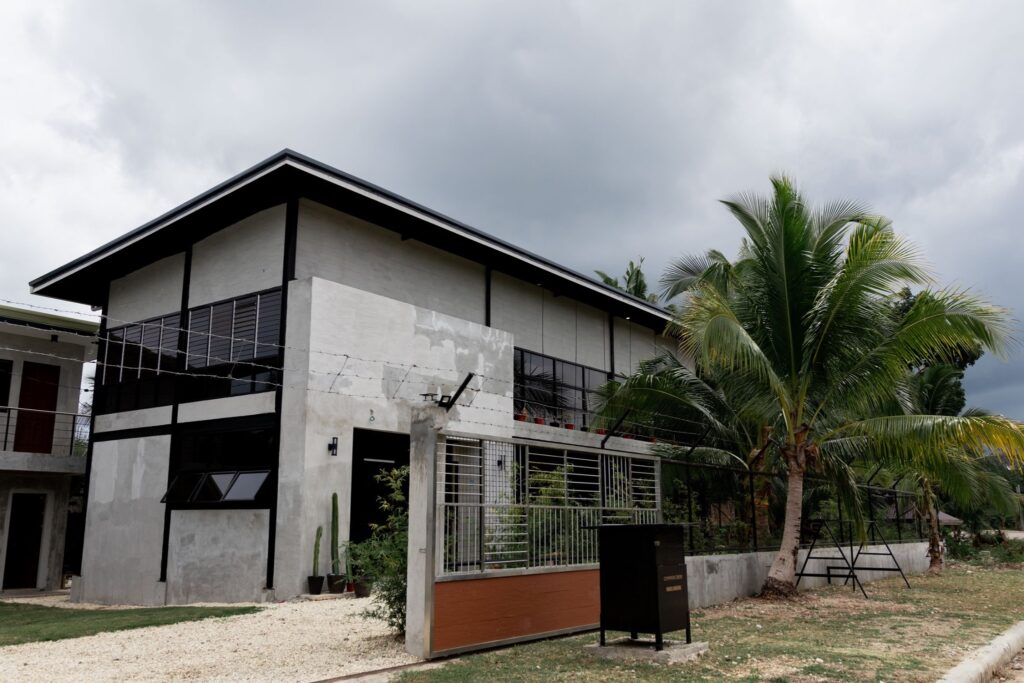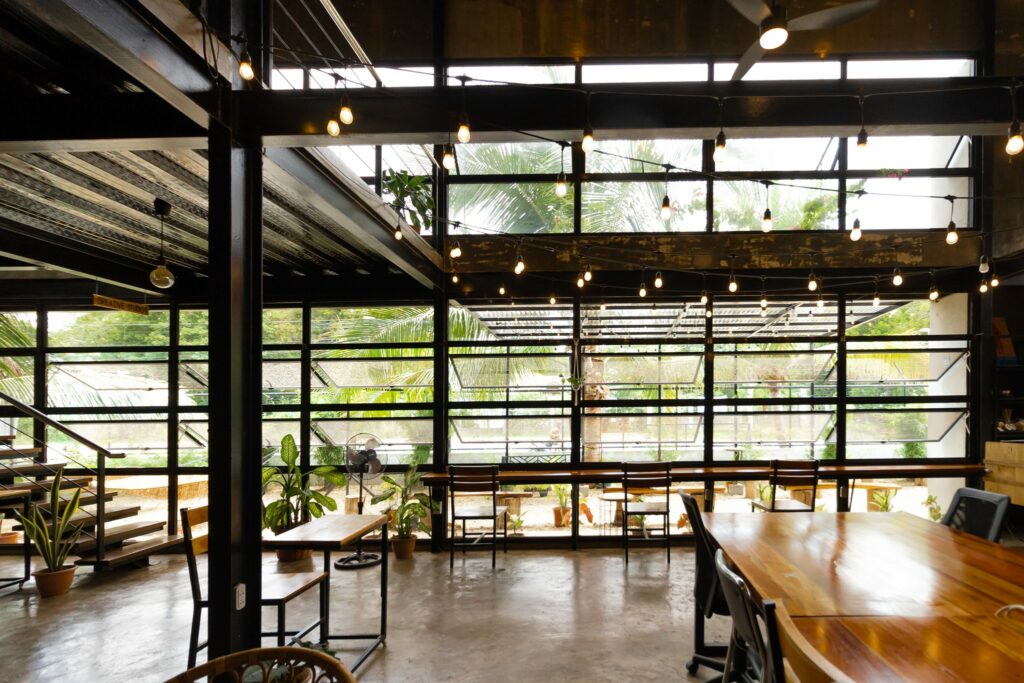 The rise of businesses and spaces in coastal areas that cater to the needs of a city dweller on an extended vacation is also a life-saver. A stable WiFi connection is just as valuable as good coffee. (Or you know, you can always rely on your cellular provider, however fallible they may be).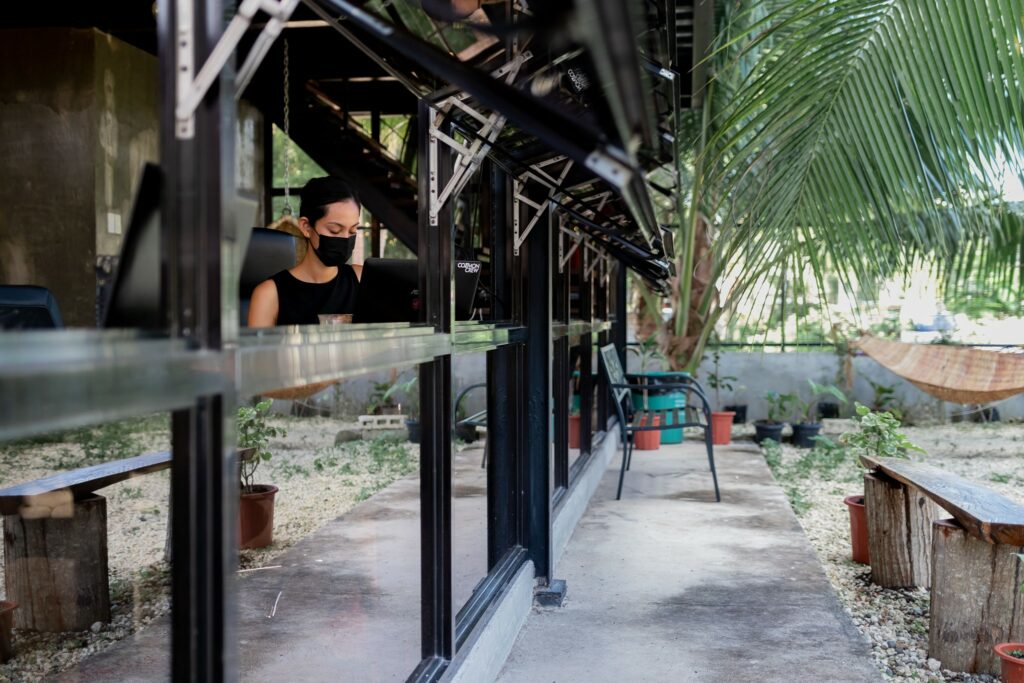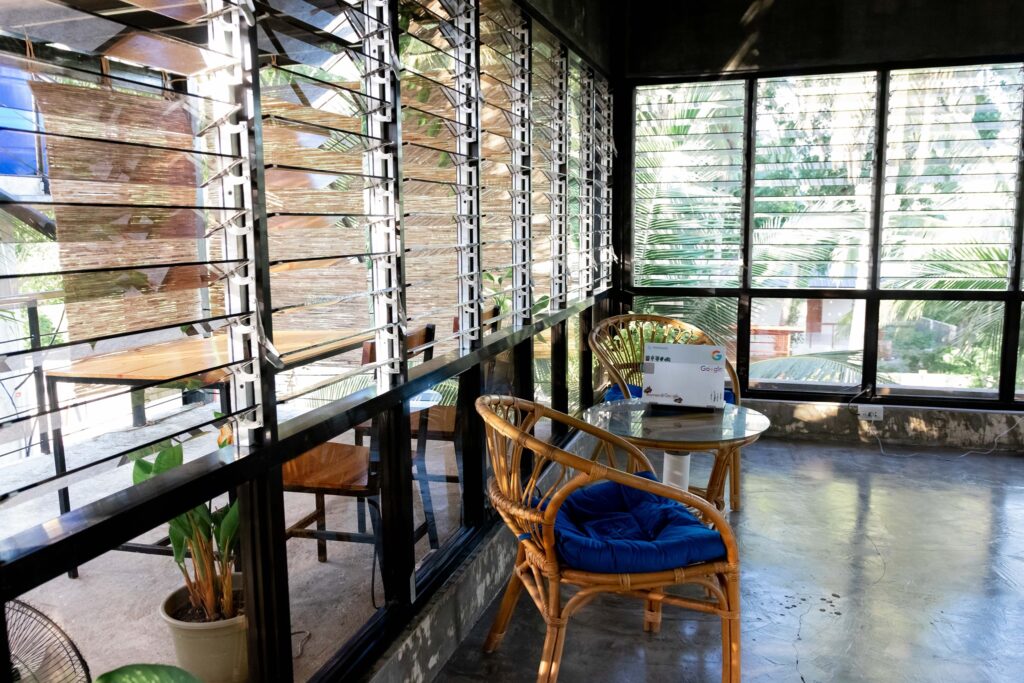 In Panglao, Bohol—one of the local beach locales benefiting from the influx of newly freed quarantiners/tourists—is a co-working space called Common Crew. Its interiors are well suited for the so-called "island life": an industrial space with touches of tropical details welcomes cafe goers. In lieu of city cafes' air conditioning, the space boasts natural air ventilation systems with big windows. At this place, work is suddenly tolerable, and relieving yourself of stress is just a matter of looking into the horizon and realizing how lucky you are to be working remotely on an island.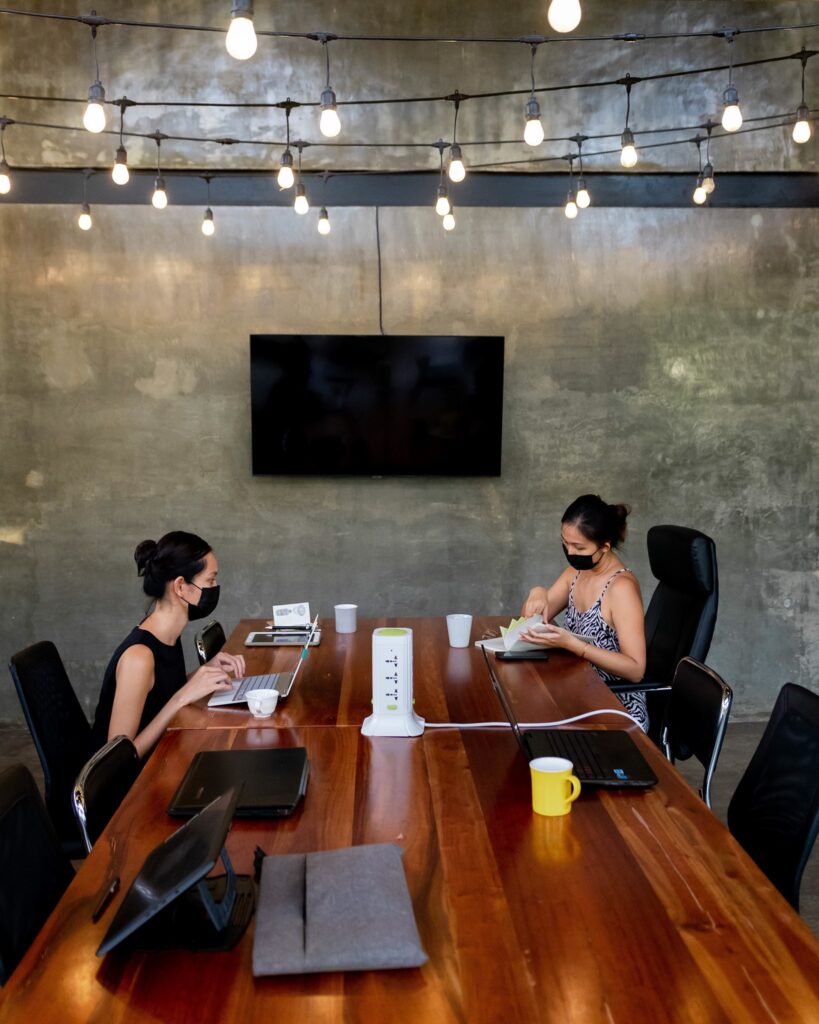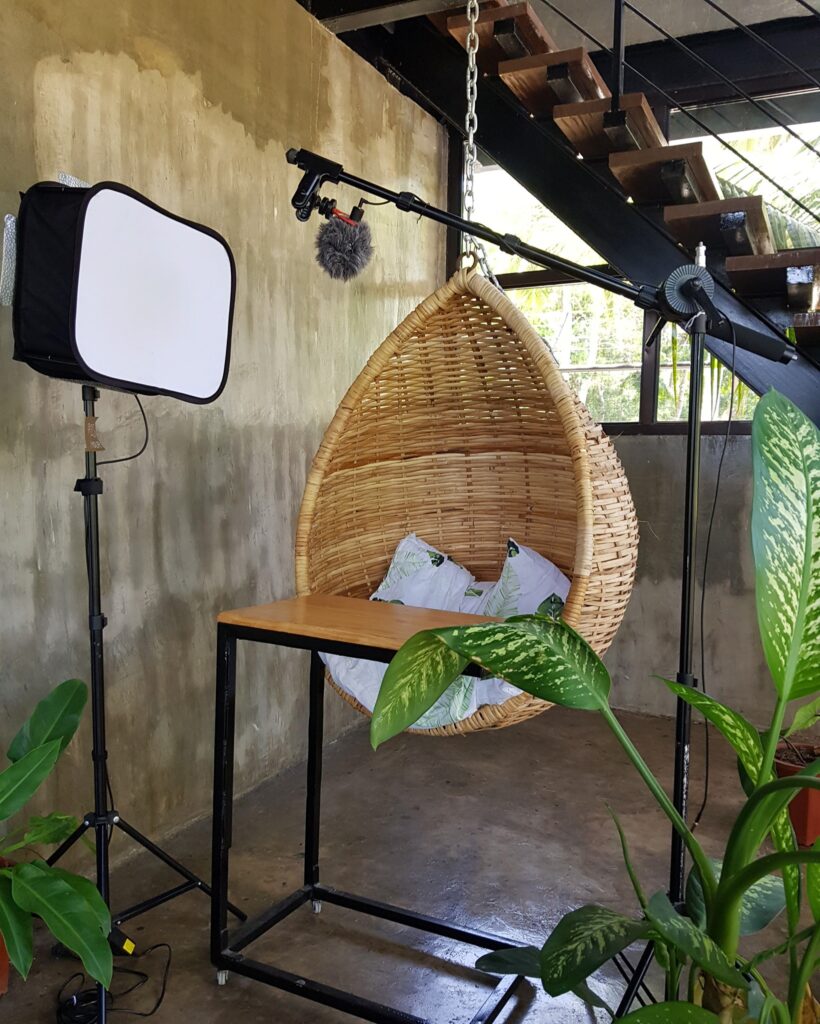 Don't be fooled by Common Crew's "bare" interiors though. It is modestly equipped with modern-day technology: flatscreen TV, projector, fiber internet, ample charging stations, and even—get this—a nook for virtual meetings that can be fitted with professional-grade lighting and audio equipment. No, it doesn't run on generators—it's solar-powered.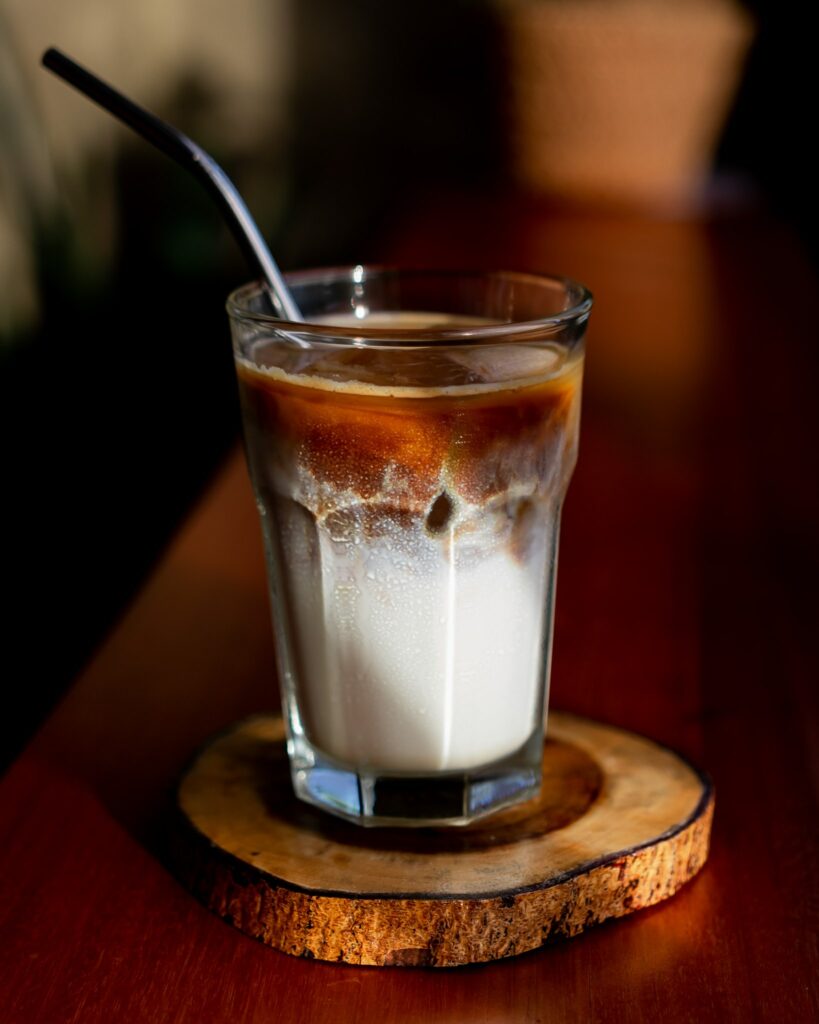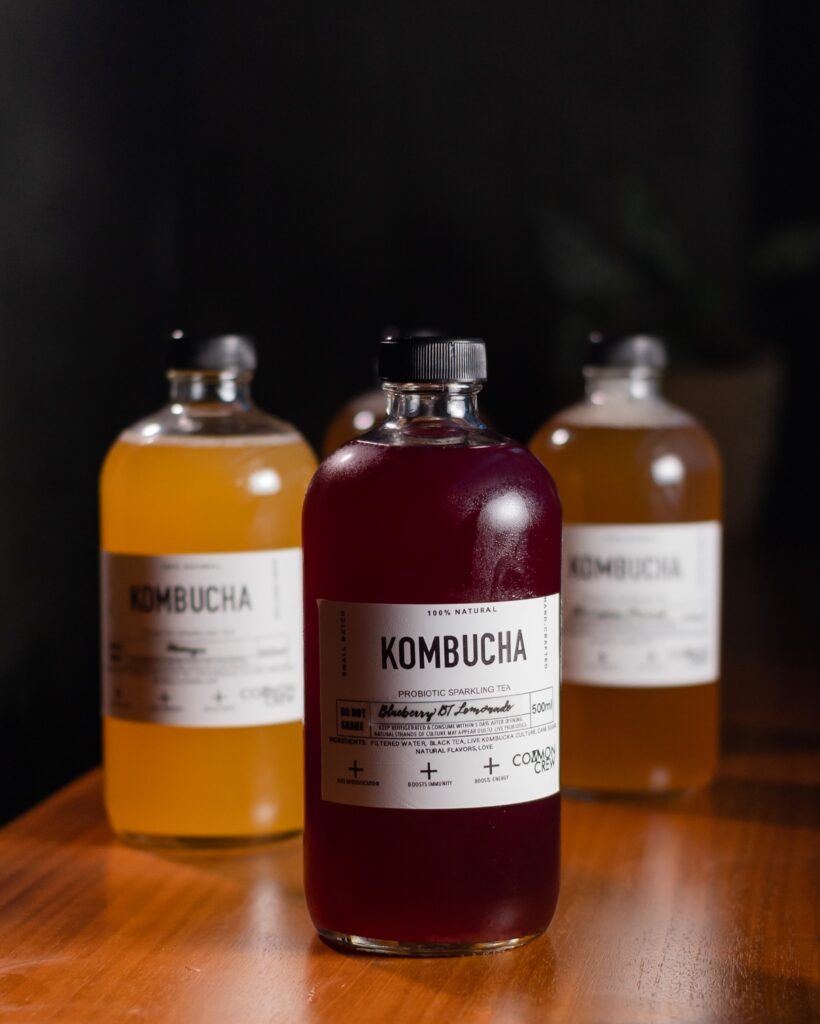 If the grind gets a little too tough for you, you can always order a cup of coffee or kombucha to cool down. Common Crew sources its beans from local Boholano farmers, who grow their robusta beans in the low grounds of Carmen, where the Chocolate Hills are located. Its management also teased an upcoming project that involves homegrown coffee beans and a roastery.
Before you dismiss Common Crew as just another Instagrammable cafe for overworked millennials, know that its space also doubles as a makerspace, where local artisans can exhibit their craft. Its "residents" include students of the Bohol Deaf Academy who make chocolate bars, a local community bakery that makes the sourdough bread for its sandwiches, and Bol-Anon artists whose paintings and merchandise are on display in-house.
Common Crew is located at Tawala Road, Purok 2, Panglao, Bohol. It's open from Tuesday to Saturday, from 12 p.m. to 6 p.m.