For the past three weeks, every other sentence that emerged from my mouth often begins with "You know in Mexico…"
That's probably because three weeks ago I was in Mexico. And it changed me.
I've become one of those people. The kind who spends a hot minute in New York studying in Columbia for a two-week course and returns, all New York-y, and feels the need to insert New York into every. single. topic.
Example A:
Friend: "Hmmm, this bread is really good."
Me: "You know in Mexico, they use tortilla for everything. You don't even miss bread!"
Friend: *eyeroll emoji*
Example B:
Me: "You know in Mexico, a lot of restaurants are self-serve but almost all their food is prepared ala minute."
Waiter: "Uh… are you ready to order?"
https://www.instagram.com/p/BQOrnI-gVl8/?taken-by=bealedesma
I took one cooking class in Oaxaca and returned an expert in all things Mexican.
So when our A2A Journeys guide brought me to Frida Kahlo's home, I found myself so inspired that I did some deep, deep research and discovered her mole recipe. (Just kidding, the recipe was mounted on the wall in her kitchen. I took a photo and re-produced it here exactly as it was written.)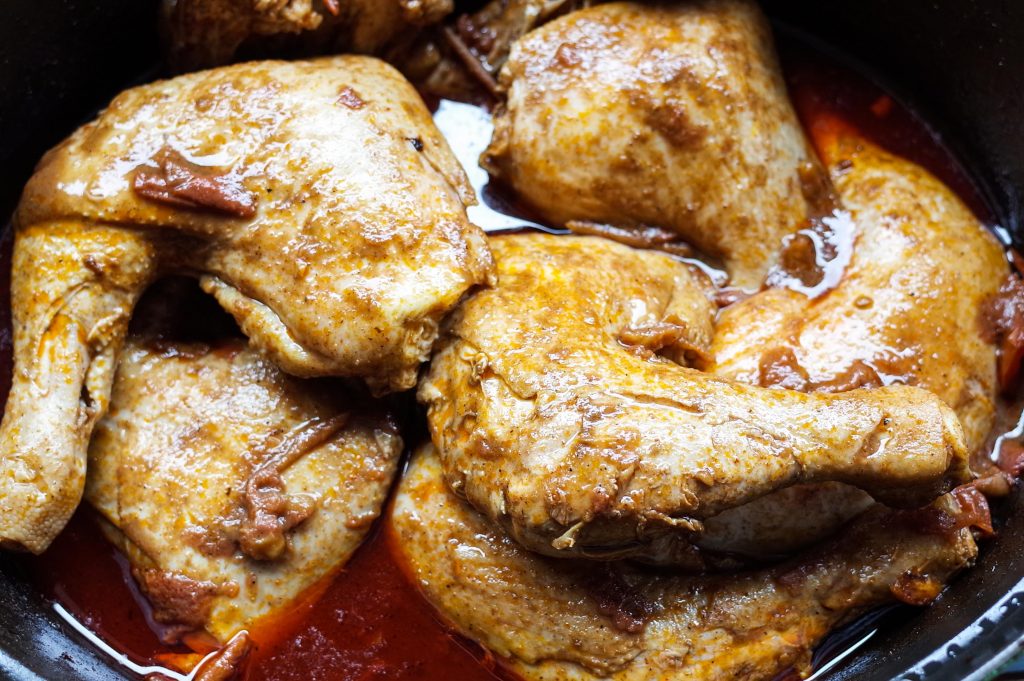 MOLE POBLANO (10 servings)
INGREDIENTS
250 g (1/2 lb.) mulato chilies (remove veins and seeds)
350 g (3/4 lb.) pasilla chilies (remove veins and seeds)
350 g (3/4 lb.) ancho chilies (remove veins and seeds)
250 g (1/2 lb.) lard
3 medium-sized cloves of garlic (peeled)
2 medium-sized onions (diced)
2 hard tortillas broken into pieces
½ dried bolillo (like a French bread roll)
60 g (2 oz.) raisins
125 g (1/4 lb.) almonds
6 tablespoons of pepitas de calabaza (pumpkin seeds)
125 g (1/4 lb.) sesame seeds
1 teaspoon of anise
2 cloves
1 stick of cinnamon
1 teaspoon of black pepper
3 tablets of Mexican chocolate (or to taste)
150 g (1/3 lb.) tomatoes (peeled and diced)
Salt and sugar to taste
1 large turkey cut into pieces and cooked in a soup made with carrots, leek, onion, a stick of celery, parsley, a clove of garlic (turkey can be substituted with four chickens)
PREPARATION
Heat 150 grams (1/3 lb.) of the lard and quickly sauté the chilies. Transfer them to a ceramic pot with boiling water to soften them.

In the same lard, sauté the garlic and onion until golden brown. Add the tortillas, bread, raisins, almonds, pumpkin seeds, and half the sesame seeds, the anise, cloves, cinnamon, black pepper, chocolate, and tomatoes and saute them well. Add the drained chilies and sauté a few more seconds. Put the entire mixture in a blender with the turkey broth and strain it.

In a large ceramic pot, heat the rest of the lard. Add the sauce and allow the mole sauce to boil for 5 minutes, season with salt and sugar (it should be a little sweet). Add more broth if necessary, it should be a thick sauce. Let it boil for 20 to 25 minutes over a low flame. Add the cooked turkey pieces and let it boil for five minutes more.

Serve it in the same pot with the rest of the sesame seeds toasted and sprinkled on top.
The mole recipe isn't particularly difficult. The hard part would be finding the chili, but make do with what you can find here.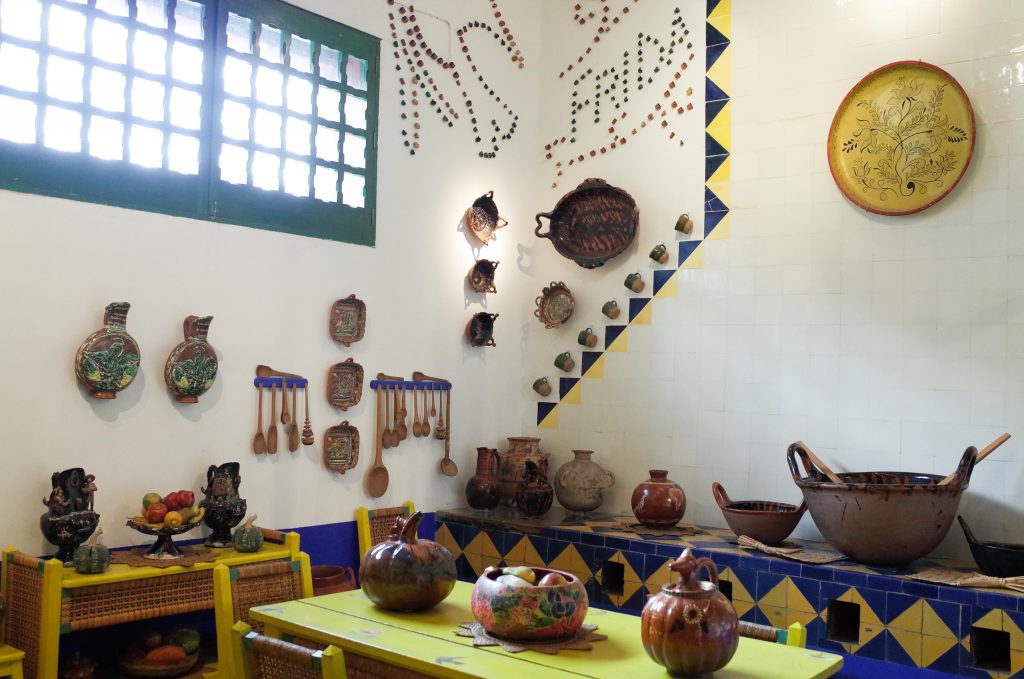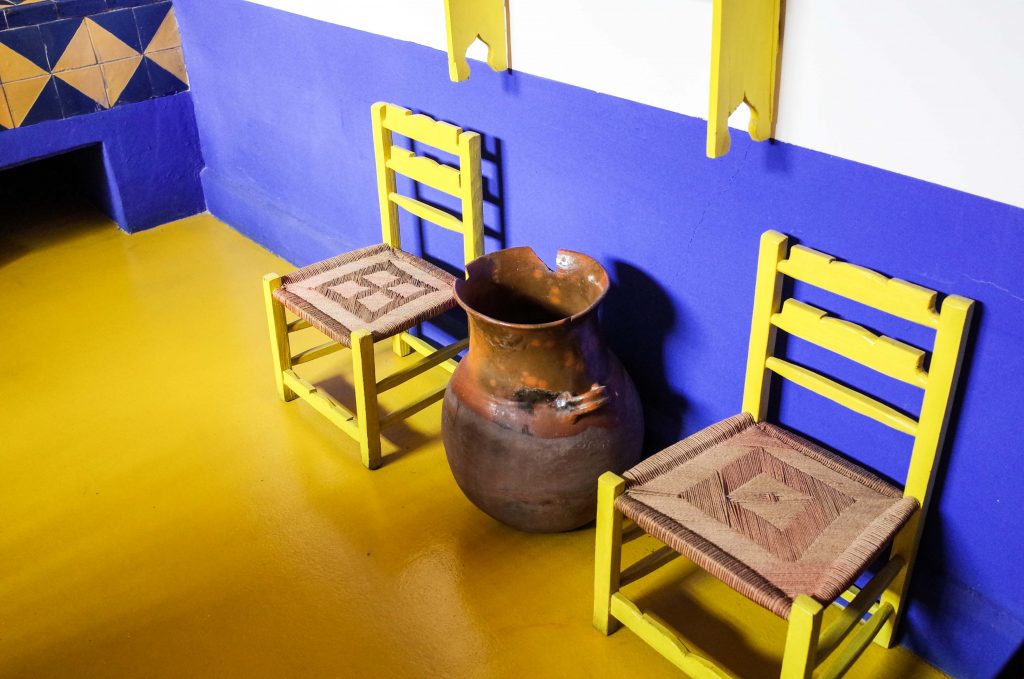 Frida's kitchen—and mole recipe—harks to her love for pre-Hispanic and Mexican folk art. Though gas stoves were already in existence when Kahlo and her husband constructed their kitchen, they chose to go the traditional route and opted for a typical Mexican hearth, preparing traditional, pre-Hispanic and colonial dishes over a wood fire. 
Though I must add that an open fire isn't a requirement for an authentic mole recipe. Many of the Mexicans I met, who generously shared their recipes and traditions with me, informed me that it was the source of the ingredients, often all natural and harvested within the same community, and the love of tradition and family that gave their food that special quality.
As I have told many friends (and strangers) over the past few weeks: You know in Mexico… food is an experience in itself.
Cue the eyeroll.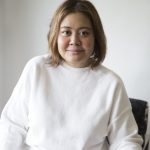 Bea Ledesma
Bea Ledesma is the group publisher of Hinge Inquirer and a columnist for the Philippine Daily Inquirer. She has a dog named George, and spends much of her leisure time photographing him while he naps. You can see more of her dog photos on her Instagram @bealedesma.