After a two-year live performance drought, the local theater scene is roaring to get back up and running. Audiences are sure to be excited, too, because there's a shiny new arts space opening in the center of the metro. Enter: the Samsung Performing Arts Theater at Circuit Makati. Located right in front of the mall, it's easily accessible and can't be missed.
Here are some interesting figures as we anticipate the theater's opening on July 14.
10 floors, 5 lobbies
Towering over the 22-hectare lifestyle district, the theater building actually spans 10 floors, with five spacious lobbies for guests to converge before and after shows, as well as during intermissions.
Each level leading to the audience floors also has concession areas, which are set to be staffed by chef Gilbert Pangilinan of Kai restaurant. Theatergoers can thus expect to enjoy food and drinks while waiting for shows to begin.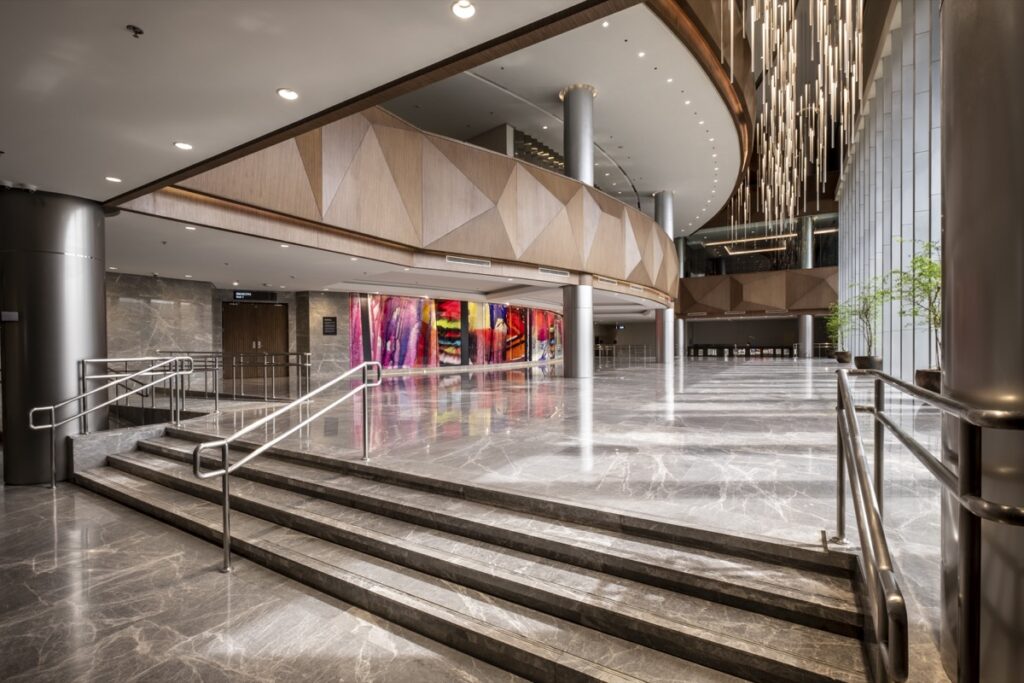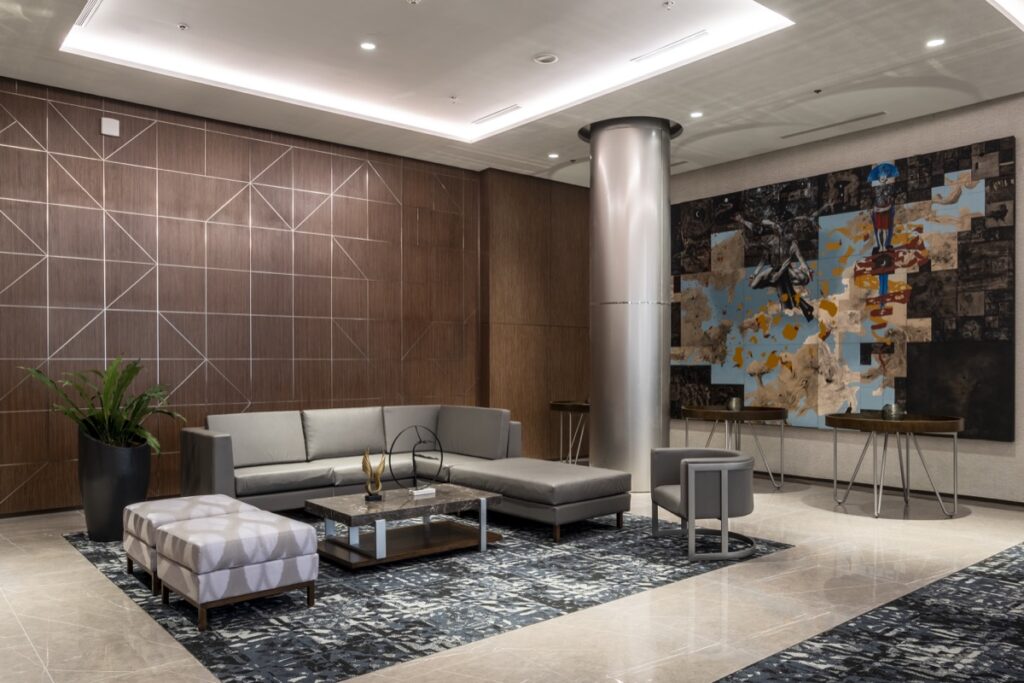 The building also houses its own gift shop, from which guests can purchase merchandise and memorabilia from the shows that will be staged.
A private lounge on the 7th floor can also be used for small events, conferences, meetings, and even meet-and-greet opportunities.
A ticket outlet is also located within the building.
1,500 seats with three audience levels
The theater is a massive 1,500-seater space, divided into three levels: orchestra, loge, and balcony. Each level has good views of the stage. (And yes, I say this because I did try to sit at several spots just to see. The girl wants to know which ticket to buy soon, you know.)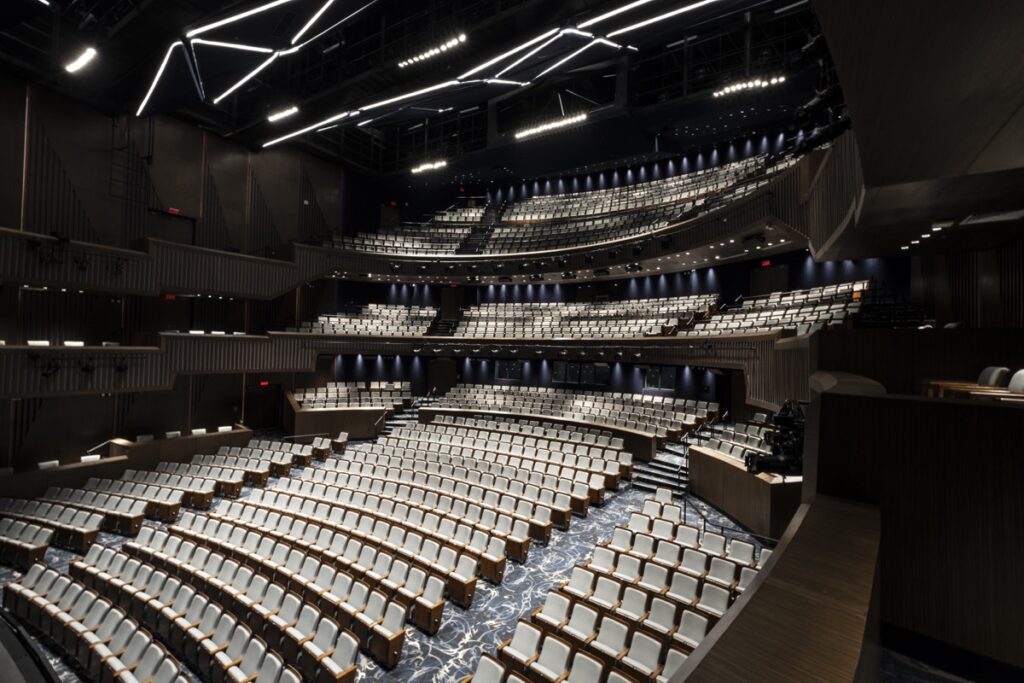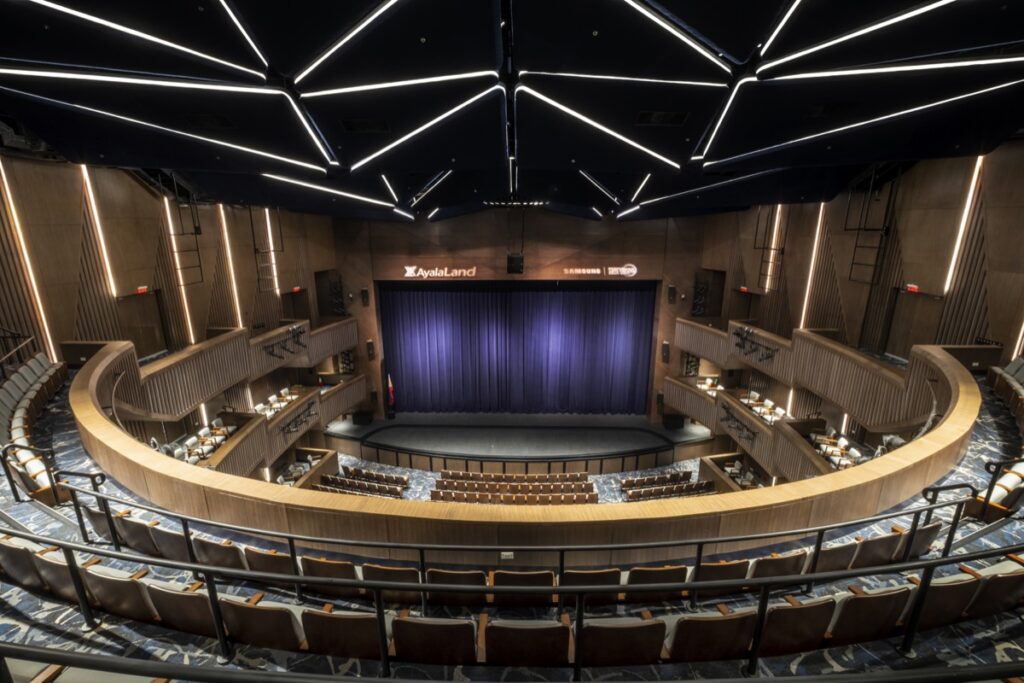 250 sqm of stage area
According to their theater kit, the stage has a depth of 15 m and spanning 17 m wide, the stage covers a total area of around 250 sqm. The new theater is also installed with a special type of flooring called Harlequin sprung floors. This reduces the risk of performers getting injured through impact, slipping, or falling on the stage flooring. The theater is allegedly the only stage in the country to be equipped with this type of flooring.
The theater also has a spacious rehearsal hall that spans 60 ft by 30 ft.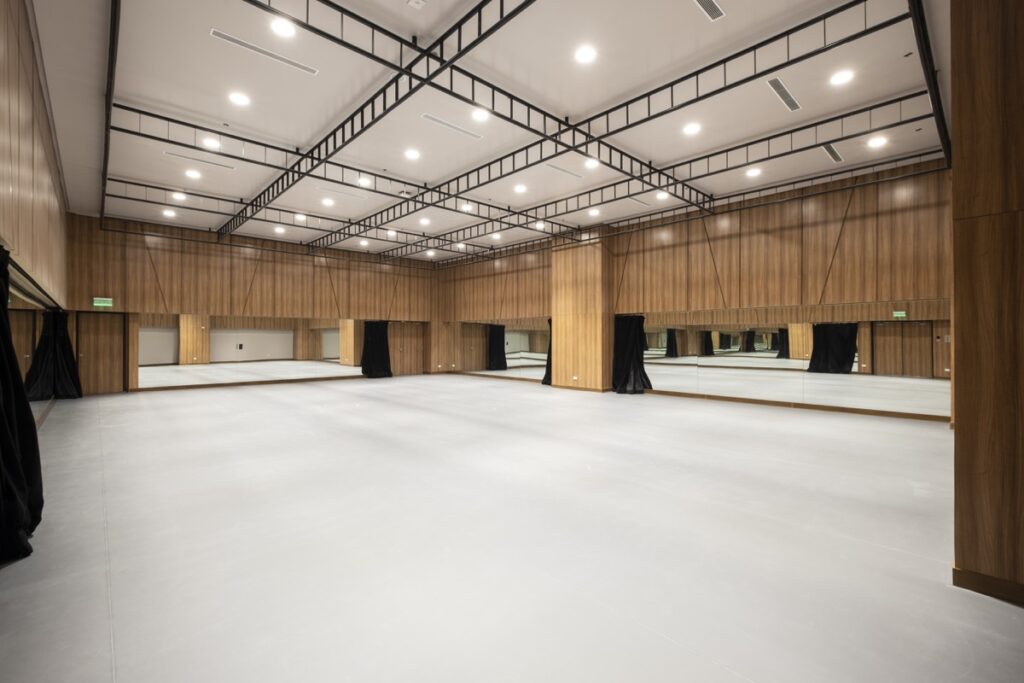 16 dressing rooms that can fit around 90 mirrors
At the media preview, thespian and host Mica Pineda gushed at how almost hotel-like the dressing rooms are. The theater kit also lists the several dressing rooms located across different levels, with a total capacity of 93. Goes to show that the theater was created not just with audiences in mind, but with its performers, too. While we can't exactly visit the dressing rooms, we can just imagine how grand they must be if the backstage area can fit up to 90 mirrors.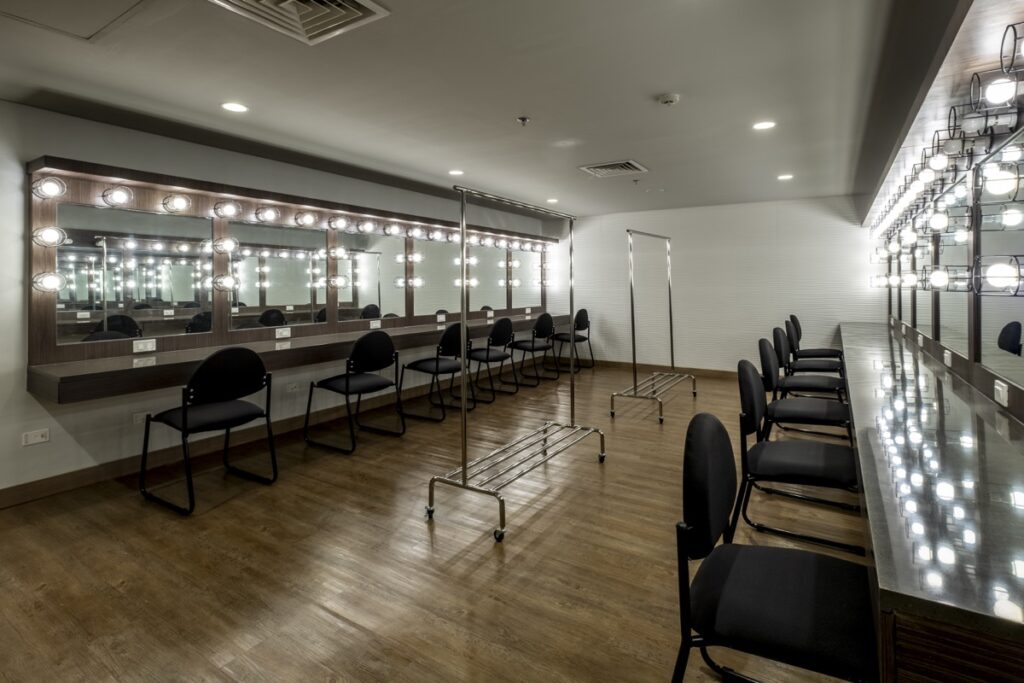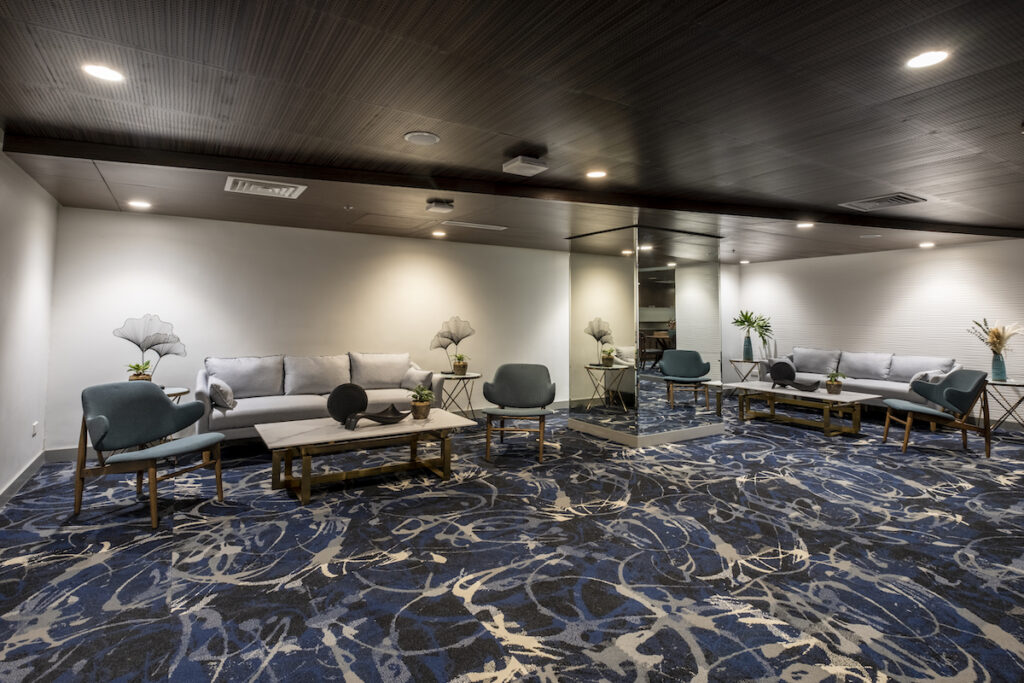 Two major musical productions this 2022
The theater opens with two musicals already in the lineup: the phenomenal original Pilipino musical "Mula Sa Buwan," which starts on Aug. 26, and the kick-off of the international touring production of "We Will Rock You," a jukebox rock musical based on the songs of Queen, which opens on Oct. 27.
[READ:
Theater is back! Here are shows to catch this 2022
]
More than a dozen acts on opening night
The Samsung Performing Arts Theater is set to have its grand launch on July 14. Some of the most celebrated names in the performing arts industry are set to grace the new stage, including the first lady of Philippine musical theater, Menchu Lauchengco-Yulo; Bituin Escalante, Shiela Valderrama-Martinez, Christian Bautista, Irma Adlawan, Bart Guingona, Rachelle Gerodias, "Ang Huling El Bimbo" stars Reb Atadero, Jamie Wilson, Gab Pangilinan, and Myke Salomon; the casts of "Mula sa Buwan" and "We Will Rock You;" Steps Dance Studio, Mandaluyong Children's Choir, and the Manila Symphony Orchestra.