What's the original color of the Metropolitan Theater? Bypassers who chance upon the Art Deco structure in Manila usually see a light pink color. But according to architect Timothy Ong of the National Commission for Culture and the Arts (NCCA), who we interviewed back in 2017, parts of the exterior used to be clad in off-white and even gold. "[The oldest reference we got was from an] old postcard from the '50s," he said.
The light pink color was the remnant of the last attempt to restore the Juan M. Arellano masterpiece during the Marcos administration in the '70s.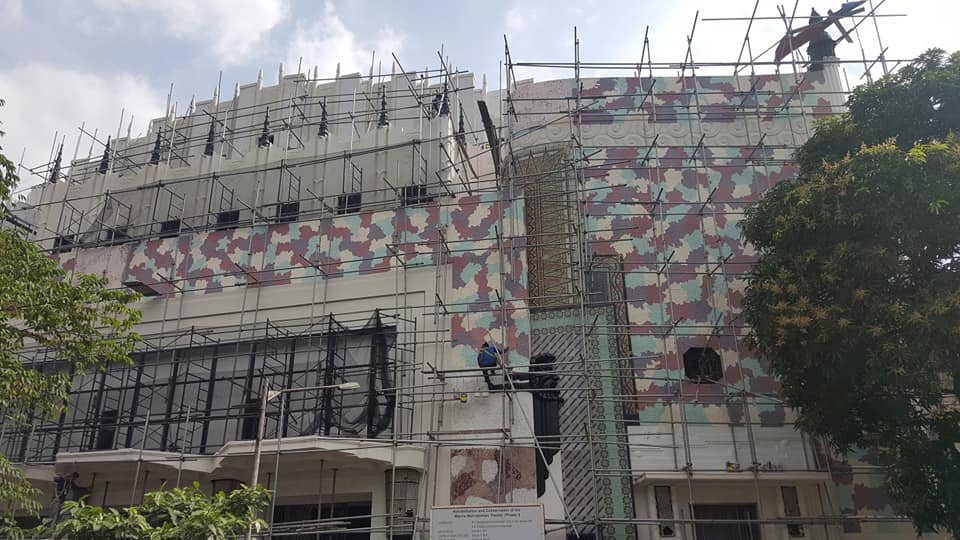 The Met was originally set to reopen earlier this year but final touches are still being made by the team led by architect Gerard Lico of Arch Lico design consultancy. According to their findings, upon peeling off many layers of paint on the exterior wall, it has, in fact, undergone many color changes since opening in the 1930s.
Now, the repainting job that people will see once the theater finally reopens—the pandemic willing—is an ode to the Met's "layered" history.
[READ:
Peek inside the soon-to-reopen Metropolitan Theater through this 360° virtual tour
]
In a post yesterday, Sept. 9 on Arch Lico's official Facebook Page, the design consultancy revealed the procedure they had to do to recreate the Met's iconic exterior.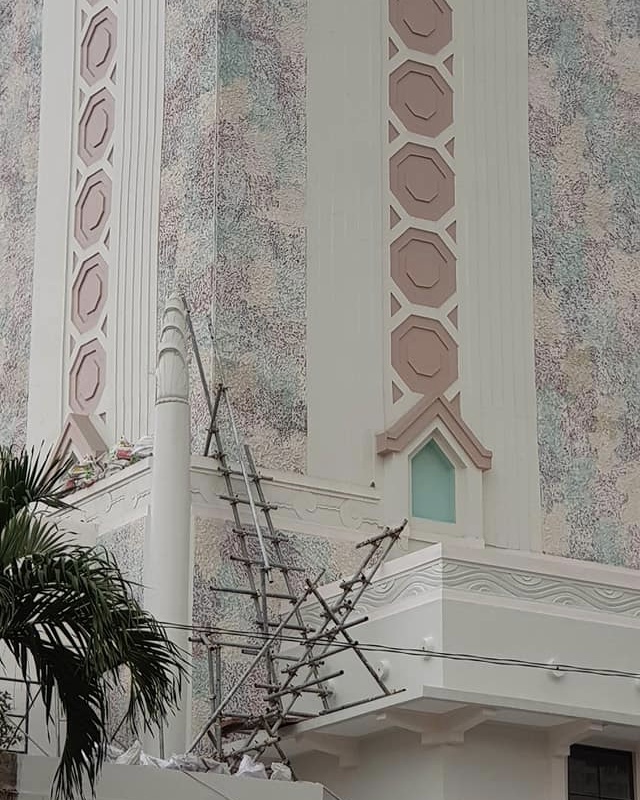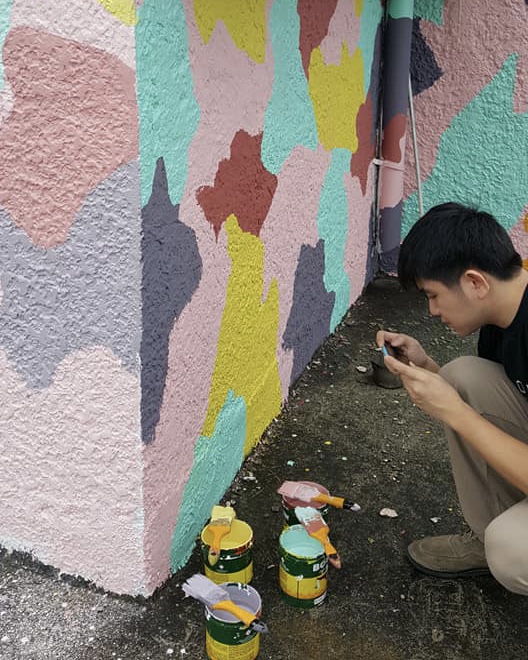 "Through paint analysis of scrapings we were able to establish the original color of the wall finishes and the technique of application on the 'anay' textured finish of the wall," the post read, referring to the distinctive way the walls were painted to produce texture.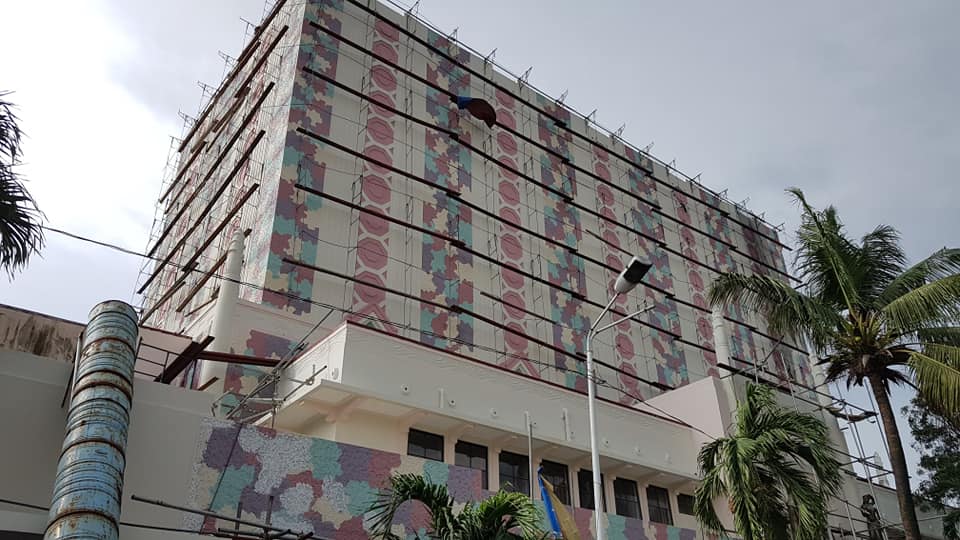 The process begins with a technicolor underpainting in the form of camouflaged patches of colors. An off-white topcoat is then applied with a roller only on the raised surfaces. This technique creates the batik-like patterns the theater is known for.
As of last update, the Met is opening in December, five years since the NCCA took on the restoration in 2016. The theater will house movie screenings and plays, said NCCA chair Arsenio Nick Lizaso. "Ang maso-showcase dito ay zarzuela at vaudeville. Ang mga kabataan natin ngayon, hindi nakita 'yan," Lazaso added. (It'll showcase zarzuela and vaudeville, which young Filipinos didn't get to see.)