The last we heard of Manila's iconic Metropolitan Theater was pre-COVID-19 when Manila Mayor Isko Moreno Domagoso pledged to partially reopen the Art Deco structure by May earlier this year.
[READ: Inside the restored Manila Metropolitan Theater set to open in May 2020]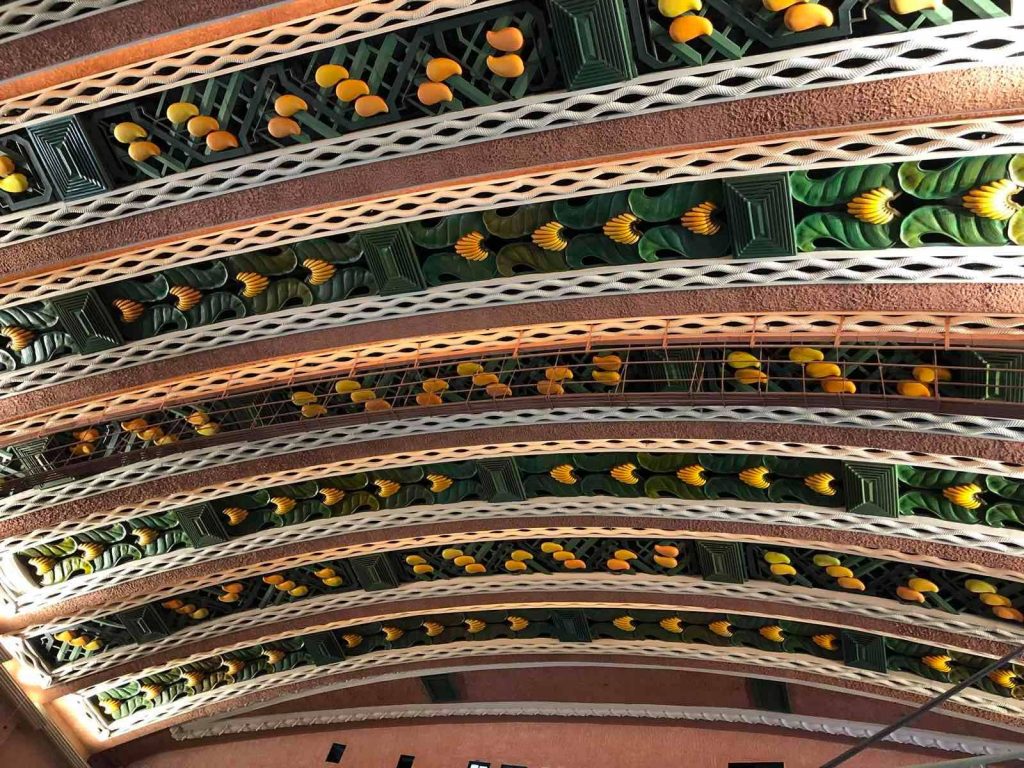 Of course, like many projects and businesses, this also had to give in to the pandemic. And it's not like we can actually go out without fear of contracting coronavirus to see it had it opened as planned. 
While we wait for this cultural gem to open its doors in its newly restored glory, here's a little project to keep us occupied while also familiarizing ourselves with the structure.
The Center for Filipino Architecture, one of the seven standing committees of the United Architects of the Philippines dedicated to the preservation, promotion and documentation of local structures of note, recently reshared a template by the National Commission for Culture and the Arts for a 3D model of Juan Arellano's masterpiece that you can make at home.
The template, which you can download for free, bears the same distinctive features of the structure that embodies the Tropical and Southeast Asian motifs in art deco: the ornate geometric and floral embellishments in the facade and the signature stained glass made by German maker Kraut Art Glass. The model, however, is clad in the edifice's current blush paint, which has long been disputed to be originally off-white.
Just the same, architecture fans and culture buffs can enjoy assembling this little project. 
https://www.facebook.com/permalink.php?story_fbid=130399475418882&id=108819284243568&__xts__%5B0%5D=68.ARAds23DYuCM6ko1rSSEMmzIazPTk0u9wx9ly6yr67UJ996pPb-joa2CuX4P2tTMySmsdV5ahHL0qYvj_wtyQ5ftjjLoy-1DQgd-l-IjbjuAXuZRLgbzvWuw9g8zUhtgRW44sRfZ4zxcWQwmzBHvXUMlzqF6MlfDWla6zyc-hel05sSOpXldnZerQNok1qZDQI44Ez8xI8sv015sgNBfZFi4KKKQ9svQ5GCFK57C-bOIVZGfq7e7vLsoWkzHwC1bKLXuq99-VM5LmnCzumBKKWsnW-vJBw2HWQogjBL1sRQKAl7plY1Uw9M7uL_dNwl2RYoIP_Ek0qGIcA9kcRRQ4Vs&__tn__=-R
The Center for Filipino Architecture also previously shared on its Facebook page the only surviving copy of the original blueprint by Juan Arellano himself of the Metropolitan Theater.
Header photo courtesy of NCCA
Get more stories like this by subscribing to our weekly newsletter here.
Read more:
Remembering the Manila Metropolitan Theater
OPINION: Mayor Isko Moreno's idea of 'reviving' a park—a free public space—is putting up a coffee shop. Really?
It's officially goodbye to Escolta's Capitol Theater
Writer: CHRISTIAN SAN JOSE