OPINION: Mayor Isko Moreno's idea of 'reviving' a park—a free public space—is putting up a coffee shop. Really?
And right in the middle of a pandemic and a recession?!
Aug 9, 2020
While Mayor Isko Moreno Domagoso may be one of the better leaders out there especially in light of the pandemic and his commendable response (right up there in the pantheon together with Pasig City Mayor Vico Sotto, Marikina Mayor Marcy Teodoro and other unheard-of officials just doing their jobs), I am confused to see a new project he has flaunted over social media: a coffee shop at Bonifacio Shrine.
[READ: What we need is a new breed of competent leaders—like these millennial mayors]
You might remember the shrine in recent news as the site of Domagoso's first drive-thru free mass testing. 
I follow Domagoso's Facebook page religiously for his projects unique to the City of Manila. But somehow I missed this one and eventually only heard of it via ABS-CBN, who connected the "initiative" (if you can call it that) to the social media-savvy mayor's mission to revive parks.
There is no question to Domagoso's commitment to keeping Manila's heritage sites intact. Heck, he made that clear early into his assumption of office that he will prioritize the revival of Intramuros, Manila Bay, Escolta and other historic neighborhoods.
Even amid the pandemic, the mayor has been hard at work renovating the underground path leading to the city hall called the Lagusnilad underpass. He's championed the reformation of the Metropolitan Theater, which nearly reopened had the pandemic not hit us.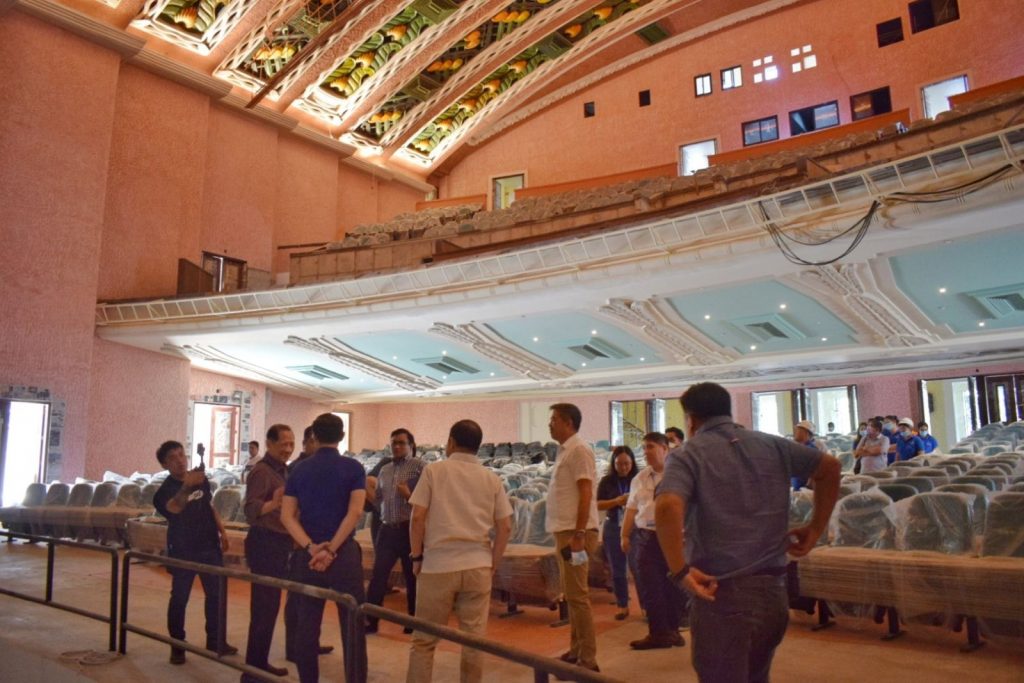 [READ: LOOK: Inside the restored Manila Metropolitan Theater set to open in May 2020]
His response to the pandemic, of course, is a thing of envy for other LGUs—from the free drive-thru testing site to providing teachers and students with materials for remote learning.
But it seems his latest project was not well-thought of. A coffee shop in the park? In the middle of a pandemic and a recession? People couldn't care less though. All the people are clamoring about in the comments section is how great it is to have a coffee shop in a nearly forgotten historical site—that and somehow the regulation of WiFi to keep hoarders at bay.
I could talk and talk for hours about how this is not the move exactly expected from a government official who we thought could usher in a new kind of politics—one genuinely compassionate towards and considerate of his constituents and the city's heritage and welfare. 
However, much to my fault, I find myself justifying this move. As the country hits recession because of the pandemic and its effects on the economy, can we blame him for wanting to capitalize on an obsession people already have with coffee shops? Did he not send out a distress call about the precarious business of running a free drive-thru testing site? 
This effort is commendable but only in the sense that it makes people dream and crave the old normal when coffee shops and holding a green cup is just as aspirational as wearing the newest trendiest clothes.
Plaza Lacson a landmark in Escolta is now cordoned off to the rest of the historic neighborhood by padlocked metal gates.
But dear mayor, how could you say this is for the benefit of many? How many after all could afford an overpriced cup of coffee paid for to experience a generic industrial ambiance peddled by one too many coffee shops?
If it were really to bring people back to these historical sites, to these open spaces, I suggest you look at the other parks in the city and how it has, despite having been renovated, warded off people from its lawns. 
Plaza Dilao along Quirino Ave. has since been remodeled and now surrounded by tall metal fences.
As a resident of Manila by proxy (long story), I have seen one too many parks cordoned off to the world to supposedly keep the homeless from setting up temporary shelters there.
If we really want people to revisit and patronize forgotten public spaces of historical and cultural significance, a coffee shop is the last answer on your list—it shouldn't even be on the list along with towering metal fences.
We fear that the homeless will take over so we put another "fence" but in the form of an economical barrier intended to keep off the have-nots. This is gentrification, dear mayor. We expected more from you.
Header photo courtesy of Isko Moreno Domagoso Facebook page
Get more stories like this by subscribing to our weekly newsletter here.
Read more:
Malls, Filipinos' favorite "faux public space," will not be the same under quarantine
Isko promises revival of Escolta, Manila Bay, Intramuros, and other historic Manila landmarks by 2021
These LGUs are doing their best against COVID-19–the national government should take notes
TAGS: bonifacio shrine isko moreno manila city Park public spaces