Frequent travelers to the most fashion-forward metropolitan cities may be familiar with the French-Japanese fashion and music label Kitsune's specialty coffee line, Cafe Kitsune. It frankly needs no introduction.
So when the global brand announced that it is adding Manila to its list of cafe locations, fashion and coffee enthusiasts just couldn't wait. I mean, a full house on opening day is proof.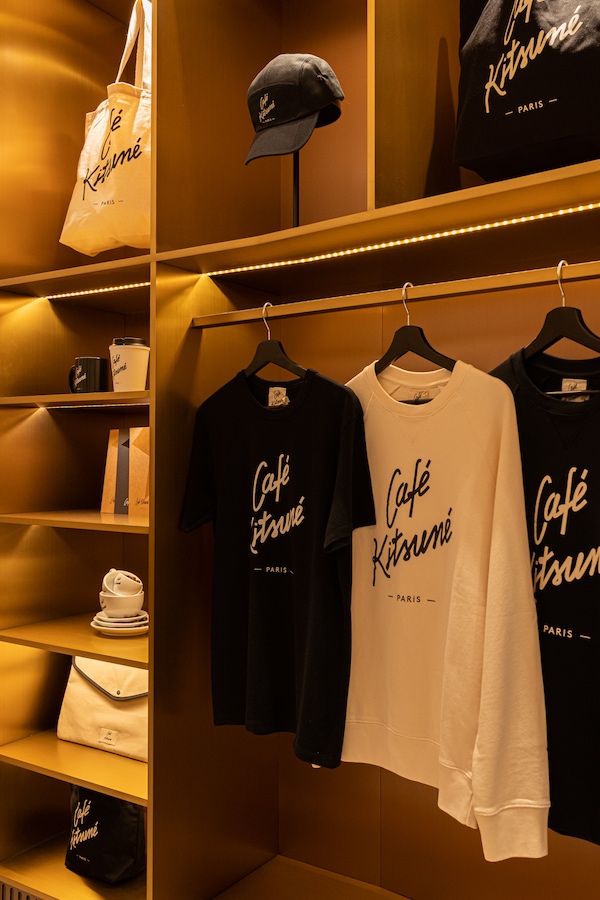 Cafe Kitsune at The Podium opened today, July 14. We got to sample some items on its Manila menu, which features takes on classic coffee drinks as well as refreshing, fruity fizzes—apt for tropical Philippines. Coffee hype and sleek interiors aside, the dishes and desserts itself are worth checking out.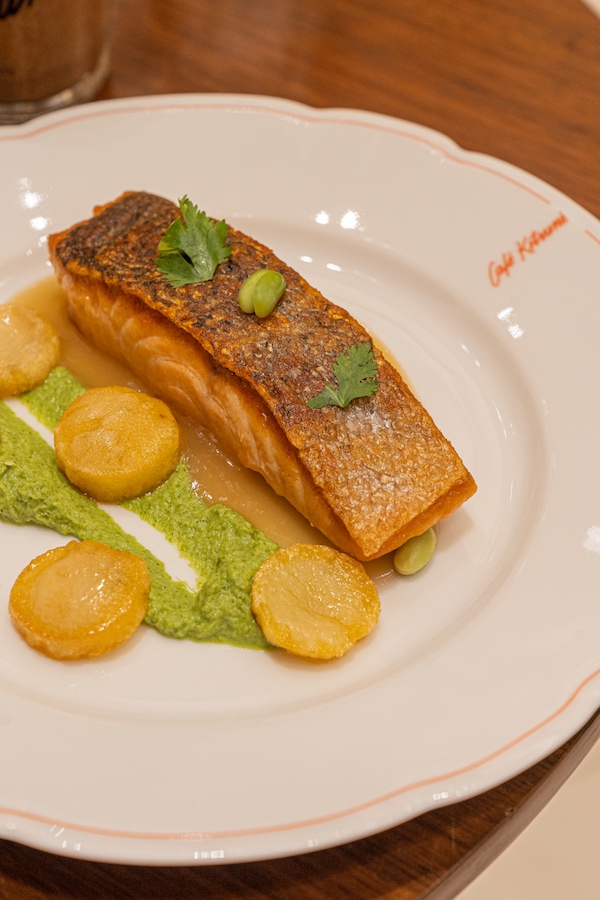 The seared salmon is our first palate-catcher, as it comes with crispy skin intact, and is complemented with flavorful tomato butter sauce and herby soybean gravy. Little disks of potatoes are served on the side.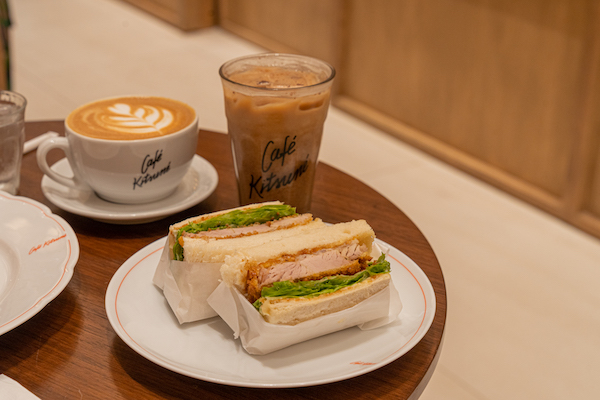 In true modern-day Japanese lunch fashion, the menu includes the famous katsu sando (sandwich). Cafe Kitsune's pork katsu sando comes with sesame dressing-smeared salad, flanked by soft pieces of milk loaf.
A number of eye-catching desserts are available, too. Our favorite is the unassuming houjicha puff—a cream puff delicately flavored with houjicha or roasted green tea.
Cafe Kitsune is located at the ground floor of The Podium in Ortigas.