Intramuros in Manila was built during the Spanish occupation and for centuries witnessed wars, settlements and resettlements, as well as assimilation and negotiation of power. Thus, one can expect a plethora of stories hundreds of years later as the fortified compound still exists.
[READ:
Did you know you can hold events at Intramuros sites for free? But only if…
]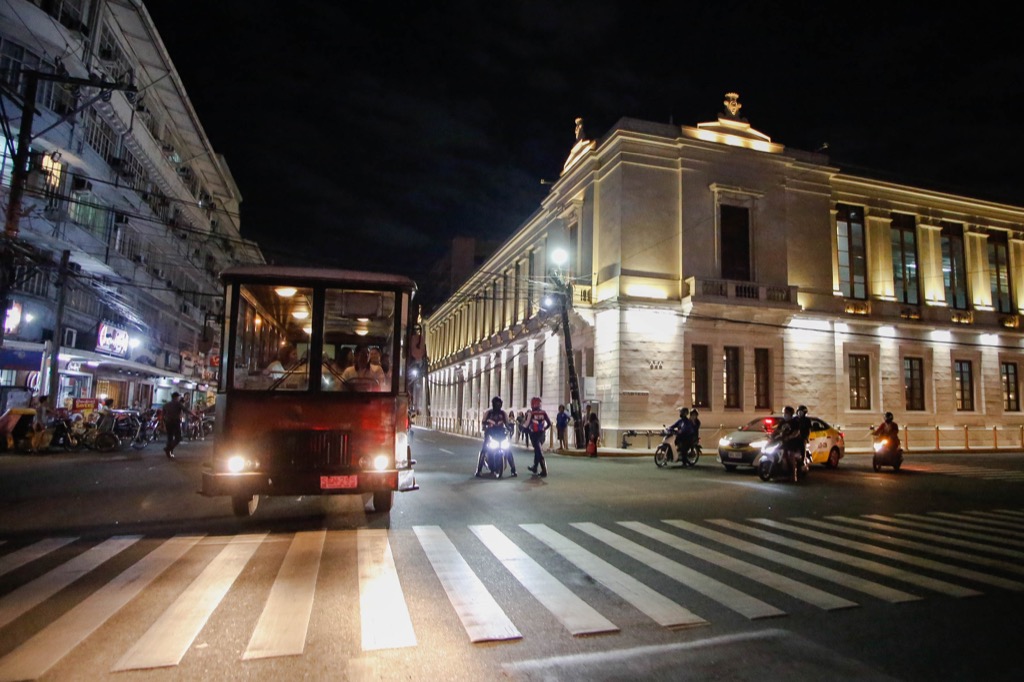 Of course, you can just as easily browse books or the internet to know these stories (just make sure your sources are credible!). But what better way to familiarize yourself with Intramuros's history than touring it or what remains of its historic structures?
[READ:
Local heritage tourism is back in full swing with these Manila walking tours
]
That's something you can do freely by day as Intramuros largely remains open to the public. But if you want a closer look under a different light—or lack thereof—may we recommend taking a night walking tour?
Intramuros After Dark: Night Walking Tours offers just that. Starting at 5 p.m. every weekend and for a fee of P1,300/head (P850 for the rest of this year with a special promo!), you can join a four-hour walking tour of the walled city complete with stories told by their trusty historian Butch Pedalino aka Julian ang Makabayan. He's been leading these tours for years, telling stories about Intramuros and beyond.
The tour starts in Escolta at the First United Building and makes its way to Intramuros and its sites including Fort Santiago and San Agustin Church.
It's not so much a spooky nighttime tour. Sure, Pedalino sneaks in a few urban legends here and there along with the trivial and historical facts. It gives the participants a new perspective of Manila's heritage structures lit by amber lights.
But just to be sure, Intramuros After Dark organizers perform prayers after each tour to guide the participants on their way back. Lucky for you, Binondo and its Chinese restaurants are also near if you want to pagpag after the tour.
You may book your regular weekend walking tour via Facebook by messaging Intramuros After Dark. They also entertain private tours for families or barkadas even on week nights.