When tickets to the on-site return of experimental theater festival Virgin Labfest (VLF) sold out and the box office staff empathetically told me they had been receiving numerous calls inquiring about tickets, chance seats, or season passes—I knew: Live theater was not only back, but it was also back with a vengeance. Artists, patrons, and theater fans alike were going to be revenge-watching plays left and right for the rest of 2022.
Of course, material and marketing remain keys to a successful show, but we can't discount the built-up hunger for live performances. And with numerous other sold-out productions over the past few months—some even managing to stage reruns—it is now a fact that begs repeating over and over: Live theater is back, and it is only going to get better from here.
While the timeless magic of being able to suspend your disbelief (and look away from your phone) for a couple of hours remains unchanged even after a two-year pandemic, many other facets of the theater experience have adjusted. Masks and vaccination cards have become requirements to be granted entry into the theater. For theater fans, the chance to meet the cast after shows via the stage door has been prohibited as part of safety protocol. For the artists, rehearsals have all been done masked-up (some even sharing how their technical and dress rehearsal—often the final few days before the show's opening—have been the only days they've seen each other's full faces). Regular space disinfection and the presence of healthy safety officers have also become a norm for any production.
There has also been many an ode to the industry embedded in this year's shows, with what goes on behind and beyond the curtains finally being given a moment in the spotlight. From the symbolic ghost light featured significantly in "Mula sa Buwan" and visible snippets of pre-show warm-ups during "Carousel"'s open house to the raw reality of set building and the experience of stagehands in Philippine Educational Theater Association (PETA)'s upcoming show "Walang Aray" and the might and power of how the ensemble cast builds the whole show in the Cultural Center of the Philippines' (CCP) "Musikal II"—each was an opportunity to declare that the industry once deemed inessential is still here.
2022 was an exciting theater year. From one theater fan to another, here are the moments we'll fondly look back on—plus an exciting peek into the 2023 season.
Successful audience turnout
Many major production companies have banked on time-tested material and themes as their "post-lockdown" comeback pieces. The CCP's Virgin Labfest, in keeping with its experimental ethos, ventured into digital during the pandemic but returned to its roots with a hybrid season—all four sets performed live within a span of two weeks, followed by online streaming.
Trumpets also once again put up "Joseph the Dreamer," one of the last productions that managed to complete their run before the lockdown in 2020. The uplifting and energizing production made for a perfect comeback, especially after the tumultuous pandemic and election season. Despite COVID-induced hiccups, the musical was still a success, with sold-out runs in July and November.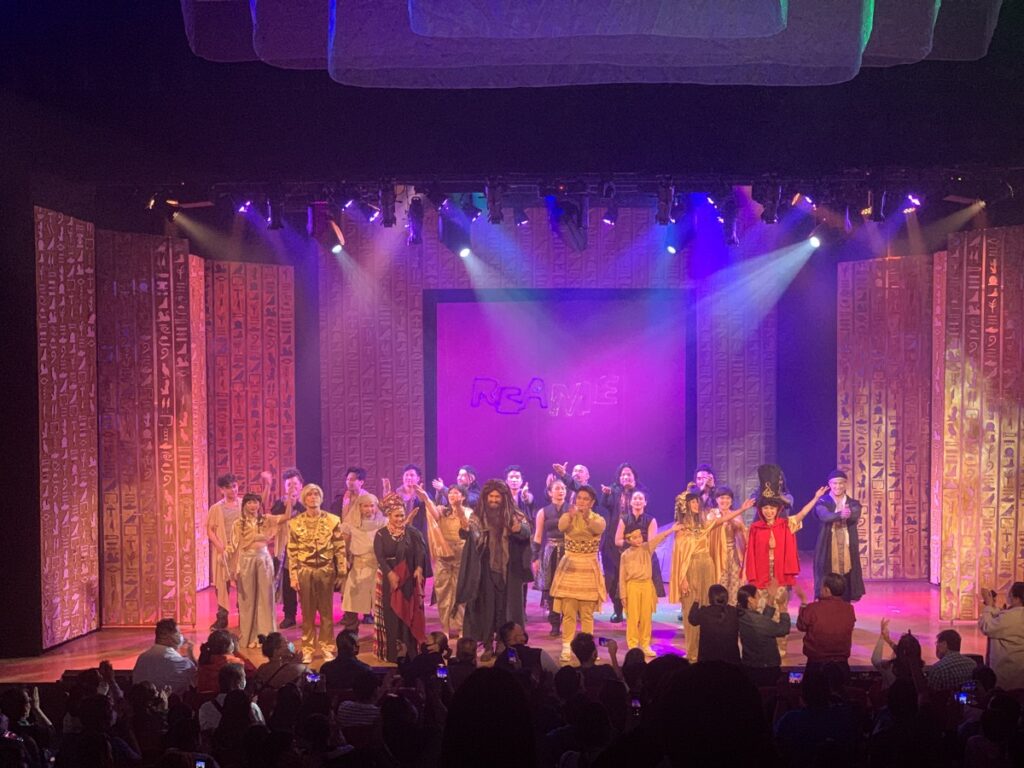 Meanwhile, Barefoot Theater Collaborative offered "Mula sa Buwan" as the inaugural musical for the new Samsung Performing Arts Theater. The musical had already teased its rerun as early as 2021, and having already amassed a dedicated following over the years, proved to be a smash hit. Its August and December runs were both sold out.
The last major production of the year, Repertory Philippines' (REP) take on the Richard Rodgers and Oscar Hammerstein II classic "Carousel," also closed December's theater season with sold-out performances. "Carousel" was originally part of REP's 2020 season that was postponed during the pandemic. Its "post-pandemic" staging featured a leaner cast and a totally different approach that reflected the changing times.
New spaces
While beloved theaters have all reopened for performances and concerts this year, a few have also been schedule to shut their doors for renovations. CCP's Tanghalang Aurelio Tolentino (CCP Little Theater) is the first to benefit from the complex's P950 million renovation project, while Tanghalang Nicanor Abelardo (CCP Main Theater) is set to be renovated by 2024. The renovation is expected to run until 2025.
To compensate for this, CCP recently opened its new black box theater, Tanghalang Ignacio Gimenez, located across the Philippine International Convention Center. The new theater had already hosted some of the year's major productions: Tanghalang Pilipino's "Anak Datu" and REP's "Carousel."
Circuit Makati also added to its performance venue capacity with the opening of the Samsung Performing Arts Theater in July. The 1,500-seat theater recently staged "Mula sa Buwan" and the international tour of the Queen jukebox musical "We Will Rock You."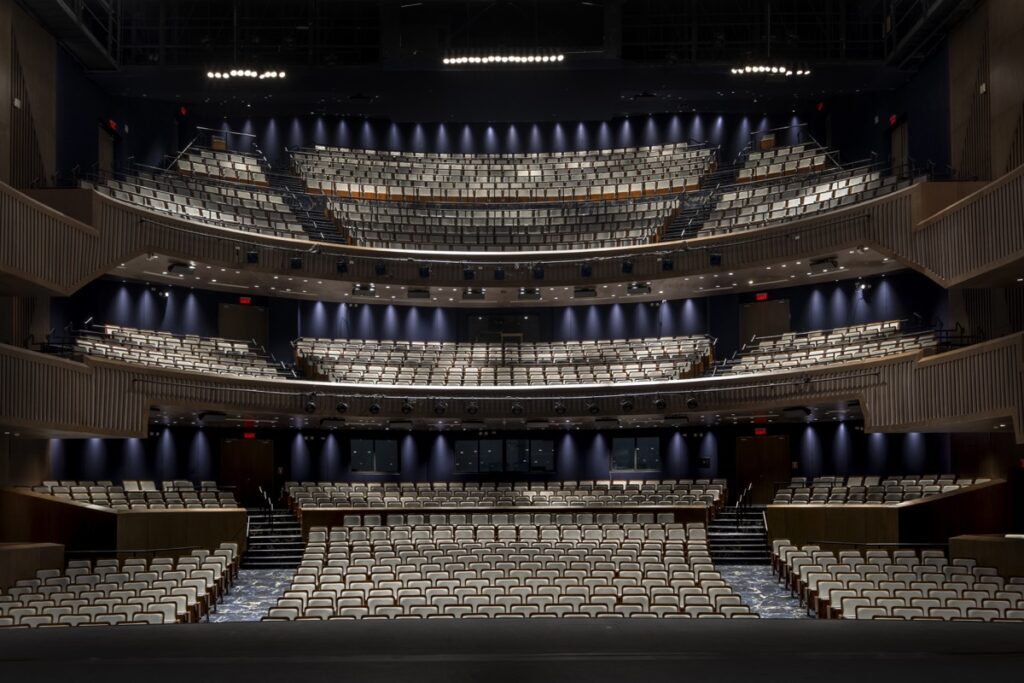 Art is political, always
While there has been a lot of energy to showcase all the pent-up glitz and talent of the local theater industry, much of it was also dedicated to getting important messages across.
Some of the streamed productions this year sought to reclaim the title "hero" for those who truly deserve it. Ateneo Arete's Bonifacio tribute "2Bayani" and PETA's "Batang Rizal" reintroduced the national heroes to a modern audience, which is timely especially amid the threat of historical revisionism.
The Metropolitan Theater's Independence Day show "Bayang Pinapangarap" featured timely calls to address the plight of farmers and highlight the ongoing disparity between the working class and the elite, while CCP's "Musikal II" dedicated a whole segment to patriotism, human rights, and the importance of remembering history through a mashup of songs from past nationalistic and historically themed musicals such as "Mabining Mandirigma," "Aurelio Sedisyoso," "Dekada '70," and "A Game of Trolls."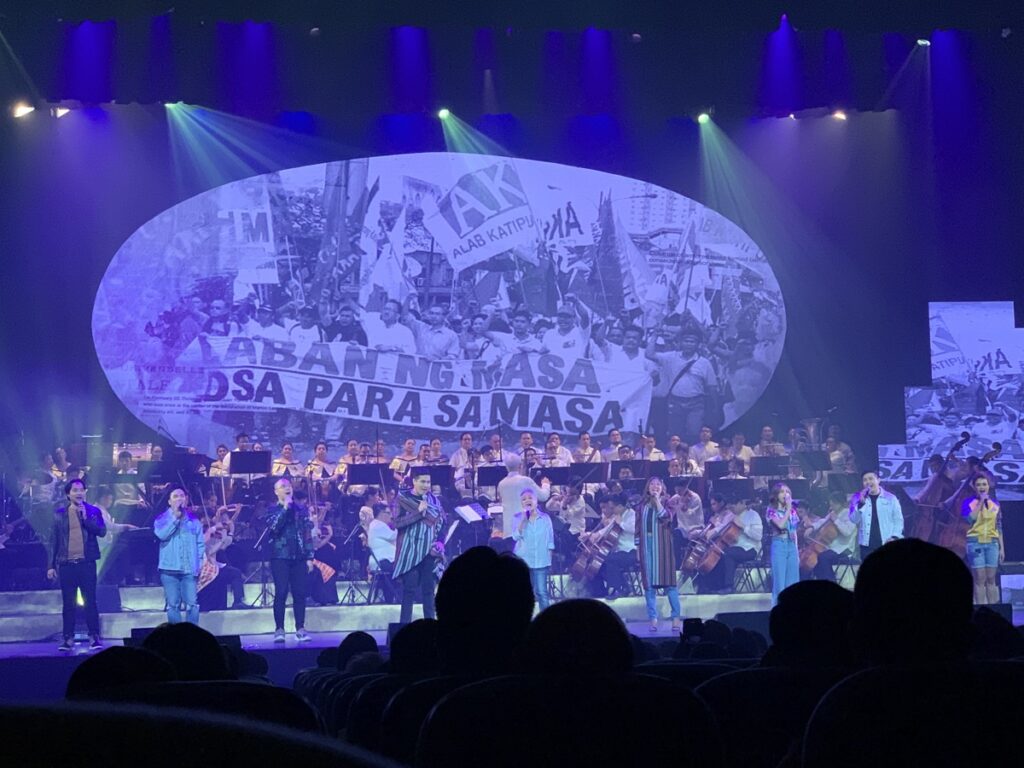 Then of course there were whole productions. Rody Vera's Palanca award-winning play "Anak Datu" melded the colorful, mystical story by National Artist for Visual Arts Abdulmari Imao with the dark political circumstances that influence and affect the state of Muslim Mindanao today. Meanwhile, Dulaang UP's season-opener "The Reconciliation Dinner" was more direct in exploring the dynamics of our relationships, especially after the heated Marcos-Robredo electoral bout early this year.
An exciting season ahead
It took a lot of courage for the shows of 2022 to be the first ones to open the curtains after much instability during the pandemic. Their best practices now pave the way for an even more exciting theater season in the coming year.
Many companies have already announced their upcoming shows, and so far, we're seeing a good mix of promising productions.
Set to open in February are PETA's musical comedy "Walang Aray" and the Company of Actors in Streamlined Theatre (CAST)'s staged reading of "Uncle Jane," an adaptation of Anton Chekhov's "Uncle Vanya." Tanghalang Pilipino's adaptation of "The Crucible," the award-winning "Ang Pag-uusig," also returns to the stage in February.
Come March, theater fans will be treated to two iconic musicals. Ateneo Blue Repertory will be staging "Zsazsa Zaturnnah ze Muzikal" starring Kim Molina in the titular role. GMG Productions meanwhile will be bringing the international tour of the beloved Rodgers and Hammerstein classic "The Sound of Music" to Manila. Then in April, the hit Eraserheads jukebox musical "Ang Huling El Bimbo" will be staged once again, with a new set of cast members. 
June, as theater fans all know by heart, is VLF season. Those who missed the 2022 season can, as per tradition, watch the three best one-act plays in the next season. VLF's 2023 season will feature "Fermata," "Nay, May Dala Akong Pansit," and "Punks Not Dead" as part of its Revisited set.
Later on in the year, REP's Theater for Young Audiences will make its return to the live stage with another production from its 2020 lineup, "Snow White."
And with that, we'll be seeing you at the theater in 2023!