Whitney Bauck beams at the sight of Antipolo's lively streets. It was a Tuesday, yet it was busy with pasalubong peddlers with their tall bags of cashew nuts and stacks of palm-wrapped suman.
Even the weekend farmers' market brimming with the last mangoes of May and the first avocados of the season is somehow open. She's missed this scene a lot.
The Brooklyn-based climate journalist and former senior sustainability reporter at fashion website Fashionista grew up in the hills of Antipolo before moving to the US. She reminisces about the trips to town with her parents. So much has changed since the last time she was here pre-pandemic, she observes.
Her looking back with fondness at what was once there—an expanse of greenery replaced by commercial buildings, for example—reminded me of a personal favorite climate analogy by Zadie Smith. Perhaps, the English novelist posits, the only thing that could move us into action is the "intimate loss of the things we loved." Past tense.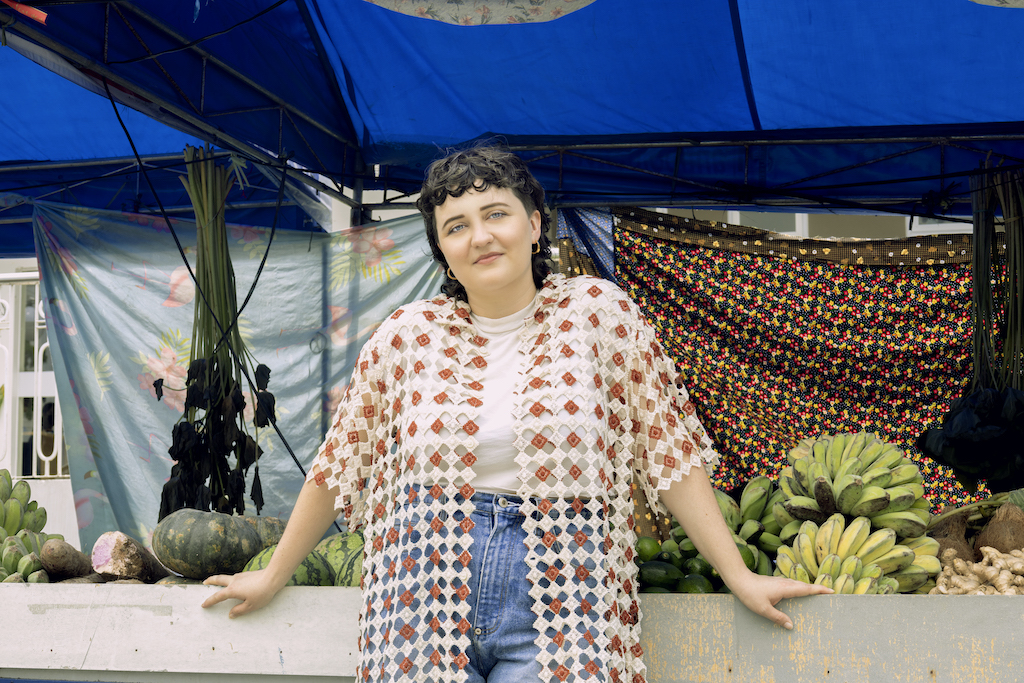 Memory plays an outsized role in what Bauck does now. As a climate solutions fellow at the non-profit organization Solutions Journalism Network, her reportage finds the common thread between seemingly disparate subjects. For most of her career, she's written extensively about the fashion industry's environmental impact and the human cost of cheap clothing. Her byline has appeared on major publications including The New York Times, The Guardian, The Financial Times, and Washington Post.
A recent piece she wrote for New York Magazine's The Cut looks back at the Rana Plaza collapse 10 years later and what has happened since. The industrial disaster, which killed over a thousand people and injured two thousand more, happened at the same time Bauck started her journalism career. This ignited her desire to write and further her understanding of what it meant to be engaged in the fashion industry beyond a surface level.
But further back, during her teens in Antipolo, she also witnessed the devastating onslaught of Ondoy.
"Ondoy was such a formative experience for me as a teen," she says. The tropical storm with the international name Ketsana submerged areas in Metro Manila in September 2009 by dispersing a month's worth of rain in a day. It was one of the worst natural disasters to ever hit the country, affecting 4.9 million Filipinos and leaving behind P11 billion worth of damage.
This left an indelible imprint on her mind and made her realize that the Philippines is one of the most climate-vulnerable nations in the world. "When all that came together for me, it was game over. It was like this is the only thing I want to focus on. I already know what my hometown looks like underwater. I've seen it. I don't have to imagine climate change in some distant future."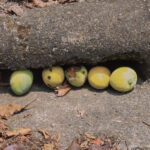 She's in town on assignment in partnership with Rappler and a bunch of US publications as a part of her fellowship. Before being a climate solutions fellow, she was previously an environmental reporting fellow at the University of Rhode Island Metcalf Institute. Unlike her previous post at Fashionista, she said, this arrangement allows her to write for a wider range of publications and ultimately, pivot away from fashion to do more climate and environment reporting.
"Fellowships have been helpful in getting the education I want because I didn't study a lot of what I do now; I didn't study science or journalism." She took up photography and studio art at Wheaton College in Illinois.
What she lacked in formal journalistic education, she more than made up for by being a voracious reader, something she cultivated in her youth. She recalls bringing a book everywhere she went, a distraction for when she and her family get stuck in traffic traveling from Antipolo to Metro Manila.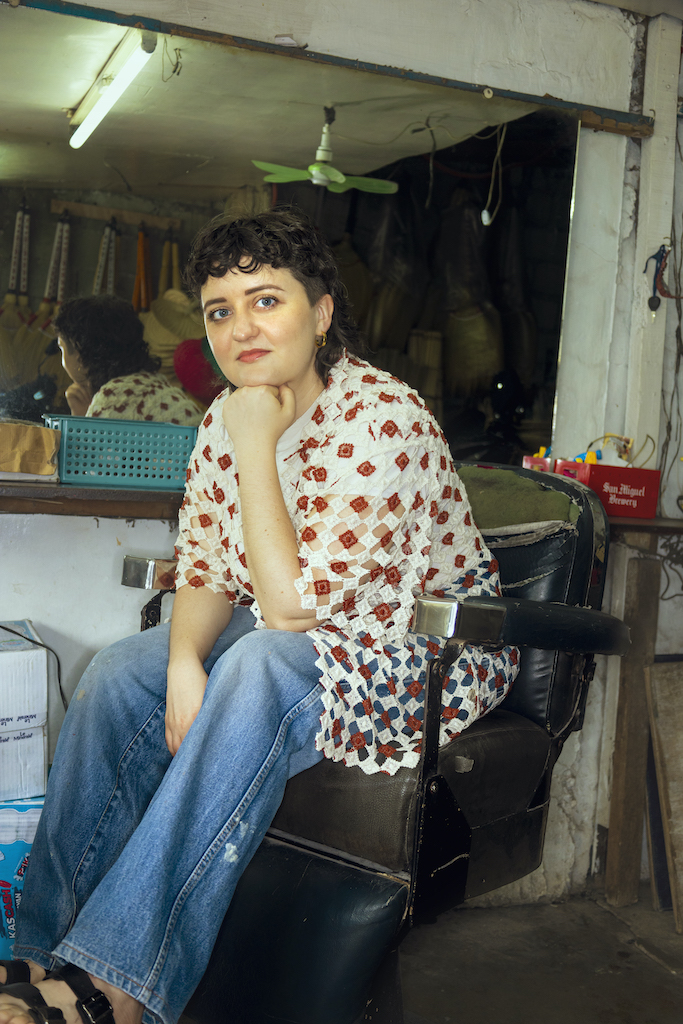 "It's funny, we live in such an image-driven age now and video is obviously so huge. I hear so many people being like, 'I watched this documentary and it changed my life.' For me, it's always, 'I read this book and it changed my life.'"
These days, when she's not reading books like Jessica Hagedorn's riveting tale of the discovery of a fictionalized stone age tribe, she devours pages and pages of scientific reports—actual reports, not watered-down versions chewed off by journalists so casual readers could pass it off as "research." It has a practical use for her, too, casually bringing it up during conversations with friends when it begins to veer toward climate nihilism. "I'm reading the Intergovernmental Panel on Climate Change reports as they come out. That's not what I think is going to happen," she recalls blurting out in a rebuttal of a friend's misguided belief that humans are going to be extinct in the next 50 years.
That's just the beginning of her intensive journalistic process.
Hours and hours of research are followed by interviewing multiple sources: academics, researchers, experts, and what she calls "neutral third parties," people who can give a little bit more of a bird's eye view, she explains. Transcribing those recordings sometimes results in a few pages shy of a hundred. She then goes through those and pulls that together into an article. "For a journalist, that is probably not that surprising. That's how it works," she muses before lamenting a lack of media literacy. "Honestly, I think, at least in the US—and probably here, too—there are a lot of people who read journalism, read the news, read media, but don't really understand how it's made. I think part of the goal of journalism is to help people have access to good quality information and understand sort of how that works and where that comes from."
This meticulousness in her reporting process stems from her not wanting to be caught flat-footed. "I err on the side of wanting to have more information rather than too little information." And if that seems like going above and beyond reporting on climate, a beat rife with a negativity bias and preoccupied with painting an image of an inhabitable earth, it's because she wants her readers to be informed enough to engage rather than be paralyzed by its debilitating effect.
I want people to understand the story of climate and where they fit into it and how they can be part of the solution.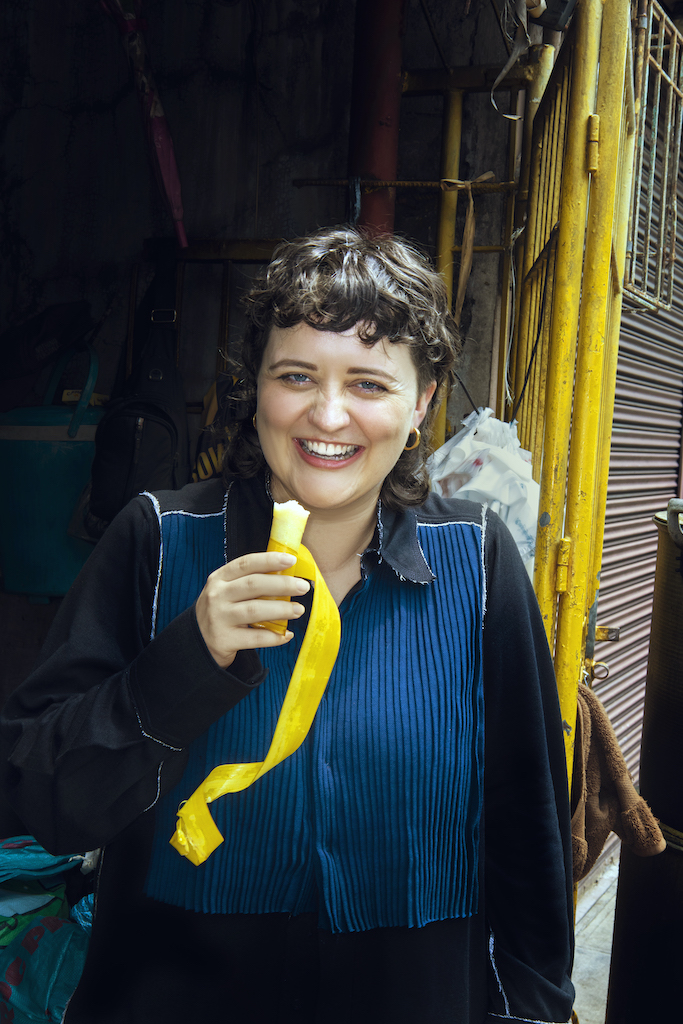 "I think people have to be made aware of that [picture] to realize that, yes, things are bad but we're also making real moves. There are people who are working on real solutions from a policy side, from the advocacy side, from the community and grassroots organizing."
The Philippines may be one of the most vulnerable countries to the effects of climate change, but Bauck also believes that solutions come from where people are closest to the problems. "When you're on the frontlines of the problem, you're so much more likely to think of a solution that actually works than some fancy person sitting in a room a million miles away, who doesn't really know what it's like to live with the impacts of climate." (She quickly adds as a disclaimer that it's not up to Filipinos alone to solve the crisis created by other unaffected but more culpable actors.) And that's what excites her more about reporting on efforts from this side of the world. During her month-long stay, which she's already planning to extend, she's looking to cover stories on transit, food, and food systems among other subsections under climate and what that looks like in the Filipino context.
Another known fact about the country is that it is one of the most dangerous places in the world for environmentalists and journalists with rampant red-tagging, illegal detention, and killings, something Bauck admittedly has not experienced beyond corporate intimidation while reporting on US soil. If anything, she says, this makes her admire the work that local media has been doing even more.
"The real journalistic heroes are people who are doing the work that puts them at risk in ways that I haven't experienced. That's one reason I have so much admiration for so many people who are doing it here and doing it really, really well. And I'm really grateful for the work that they do both for the sake of the Philippines and for the sake of the world." Some of the Filipino journalists, writers, and photojournalists she follows and admires for their climate and related issues coverage include Nicola Sebastian and Hannah Reyes Morales of La Union-based art residency Emerging Islands, Pulitzer Prize finalist Ezra Acayan, and former Philippine Daily Inquirer environment and climate reporter Jhesset O. Enano.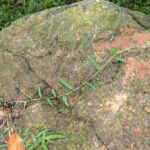 Being an American reporting on climate in a developing country, she confesses, is something she tries to approach with a lot of humility and care, "especially considering the history of colonization in the Philippines.
"No matter how much I love the country and have been shaped by it, I know that there are ways that I'm not Filipino and that there are always going to be Filipinos who are probably better equipped to do this kind of thing and I totally respect and honor that."
What she has to offer, she says, is a "unique and hopefully useful perspective of having kind of a foot in these two worlds," a kind of a bridge that brings Filipino stories to the rest of the world that might not otherwise be paying attention to them.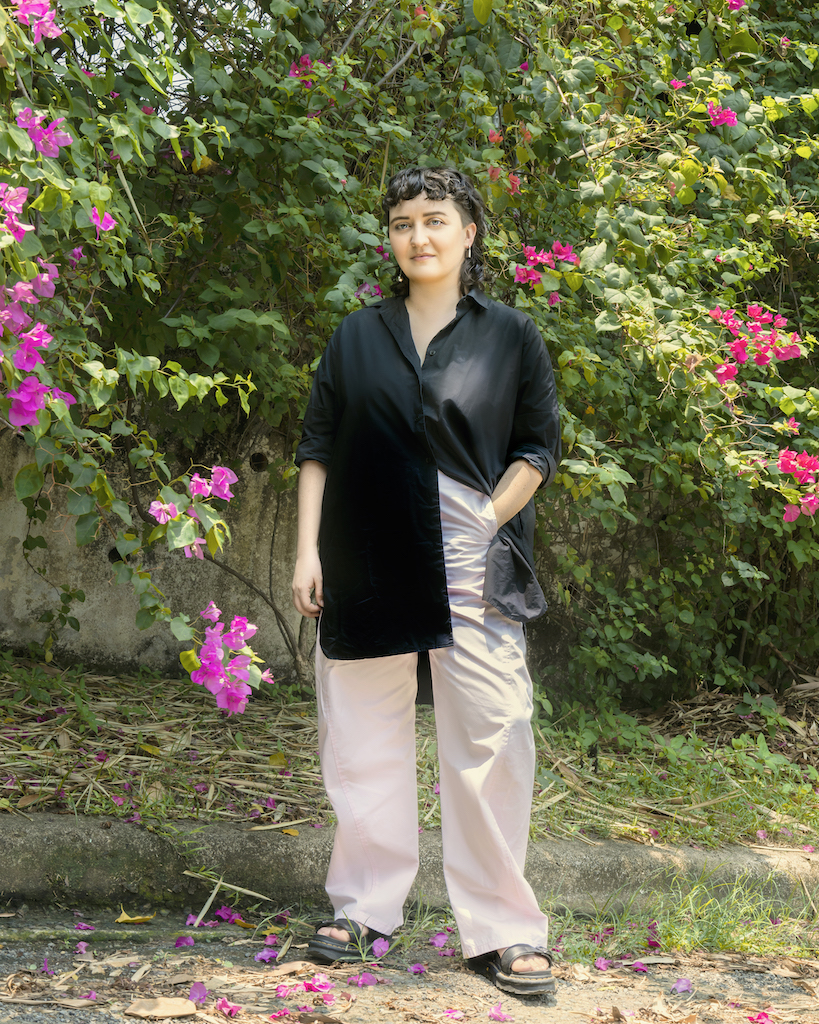 "I can't make all that happen on my own but I want to do what I can with my little life and my little words to try to be a part of bridging those gaps whenever possible."
Bauck with her boundless interest in climate and its intersections, gives off an unplaceable enlightenment, an ambiguity in age, if you may. Beyond personal experience and knowledge of histories that place her in a timeline—Ondoy and the Rana Plaza collapse—it escapes some that Bauck, is, in fact, a millennial, a generation bearing the exponential toll of climate anxiety and its urgency. This she reminds us of as she leaves to meet a friend nearby after our interview. Behind all her cultivated expertise, she is after all a regular person, who at the end of reporting at scale is still at risk of losing what she loves.
I ask if she still knows her way around even after all these years of living away in another hemisphere, forgetting that this a person who remembers, whose memory anchors her craft.