Yalla Yalla will get you hooked on Lebanese cuisine
Their version of chicken shawarma has french fries in it
info
Yalla Yalla

Lebanese

11 a.m. to 1 a.m.

986-7078

₱

P120-P220
Lebanon is not so different from the Philippines after all: the olden tradition of warm hospitality Filipinos are known for, especially when it comes to feeding your guests (no matter the occasion), is also something the Lebanese have.
This concept of accommodation rings through Yalla Yalla, a Lebanese eatery located just a few meters from Z Hostel in Poblacion, Makati. They like catering to yuppies who are looking for recovery food after a stressful day at work and expats who are craving for meals that hit closer to home. Yalla is Arabic for 'fast,' or 'hurry up,' which is mainly what the restaurant's concept is all about: quick-serve comfort food.
Speaking of comfort food, Yalla Yalla serves mediterranean fares that are balanced by vegan and non-vegan options. One as such is the manaeesh, an olive oil-rich flatbread that is often topped with sujuk (spiced sausage), minced beef, or za'atar, which is a mixture of thyme, oregano, sesame, and sumac. They also have the classic chicken and beef shawarma, falafel, hummus, moutabal (more popularly known as baba ghanoush), and baklava, a flaky pastry traditionally served as dessert.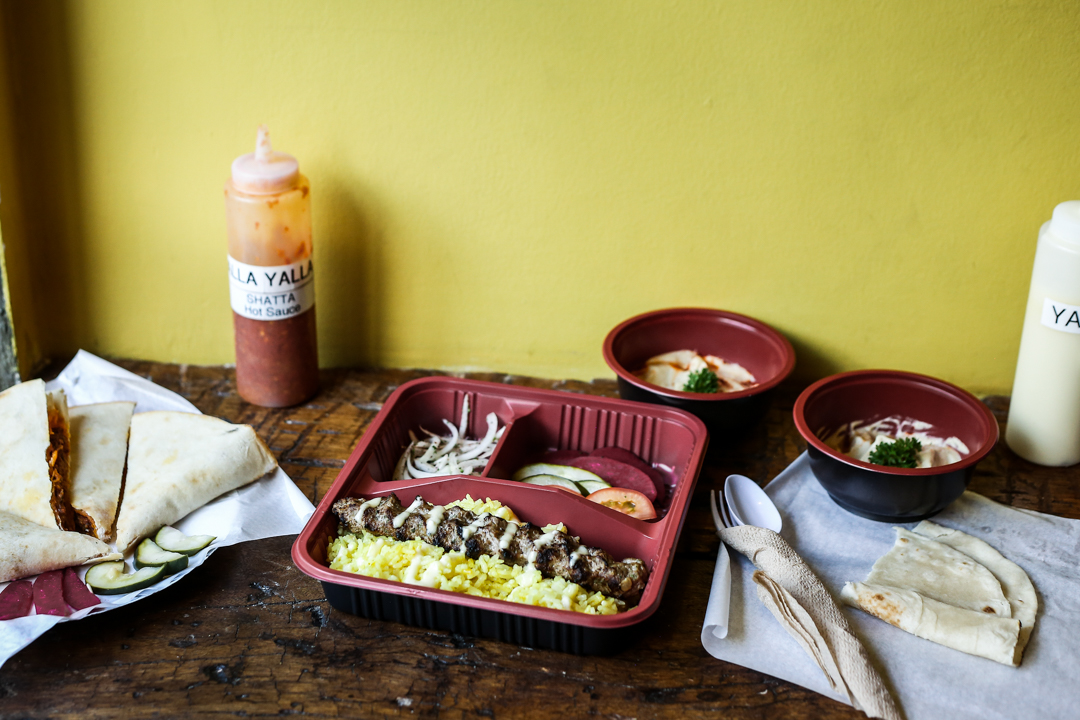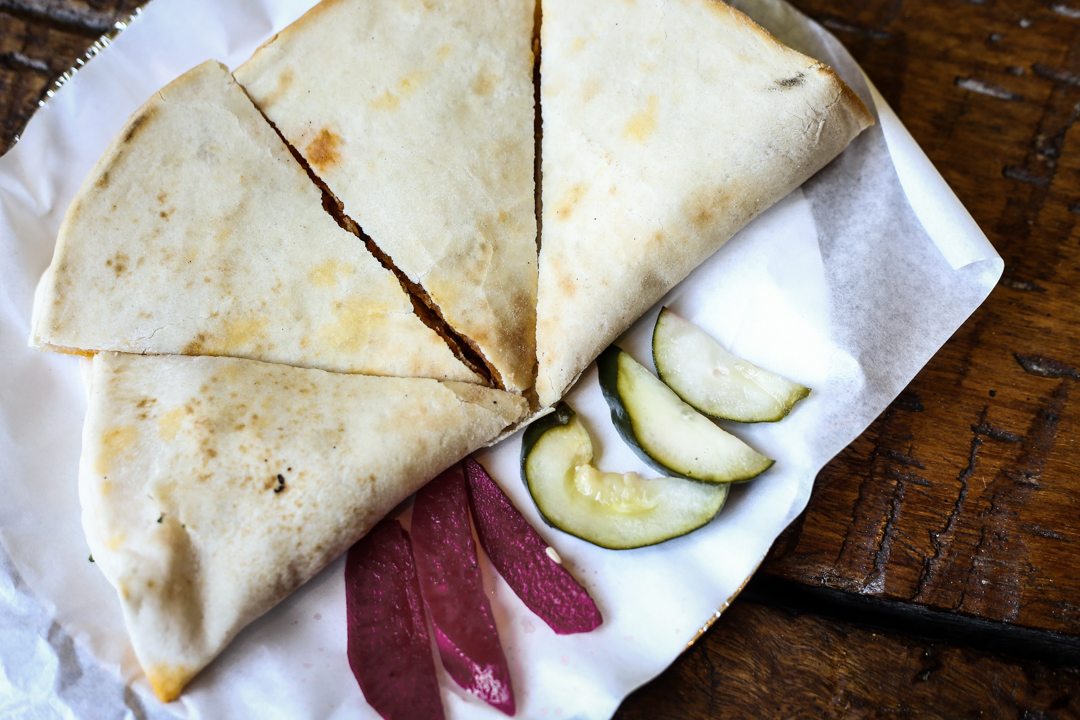 One of the dishes that stood out is the Beef Kebab, with meat so tender it almost melts in your mouth. It is best to eat it with rice as both of their flavors greatly complement each other. All of the rice meals include a side of pickled onions, sliced tomato, cucumber, and beet.
Yalla Yalla takes pride in making all of their dishes in-house—from the sauces to the pita bread—and sourcing all of their ingredients locally. "Our sauces are made every three days, [because we always] want it to be fresh," tells Jesus Salas, one of the co-owners of the restaurant. The shatta, a pesto-like hot sauce composed of different spices and herbs, is like a Lebanese version of Tabasco. They only have it as an add-on in case you want to add a jolt of spiciness to your meal.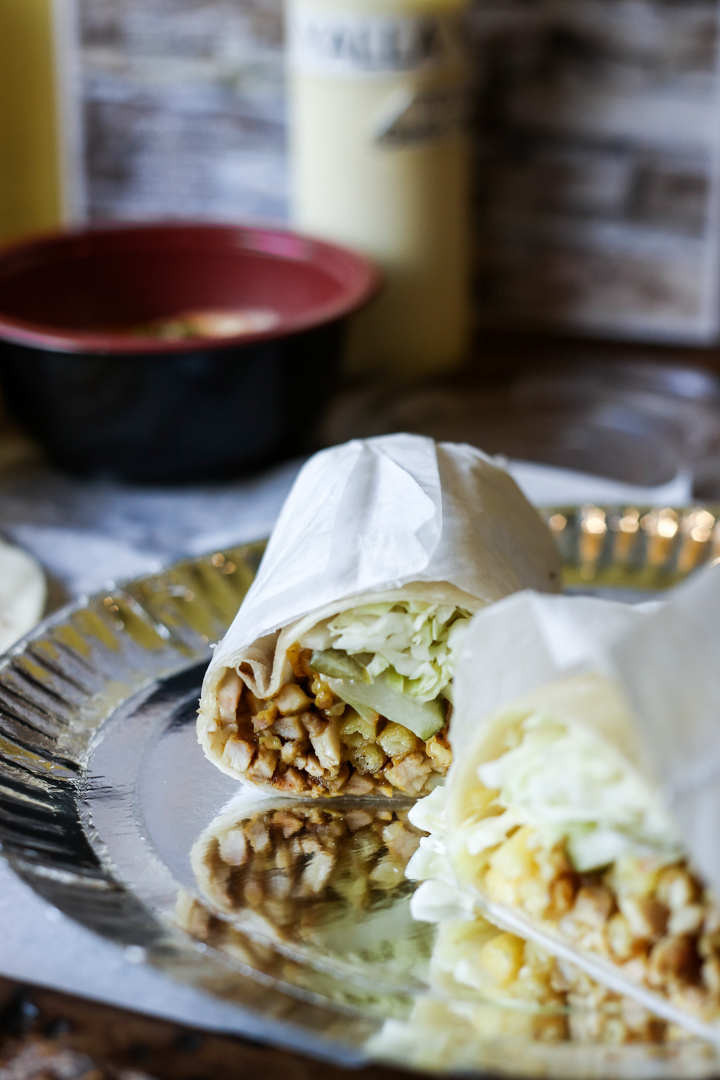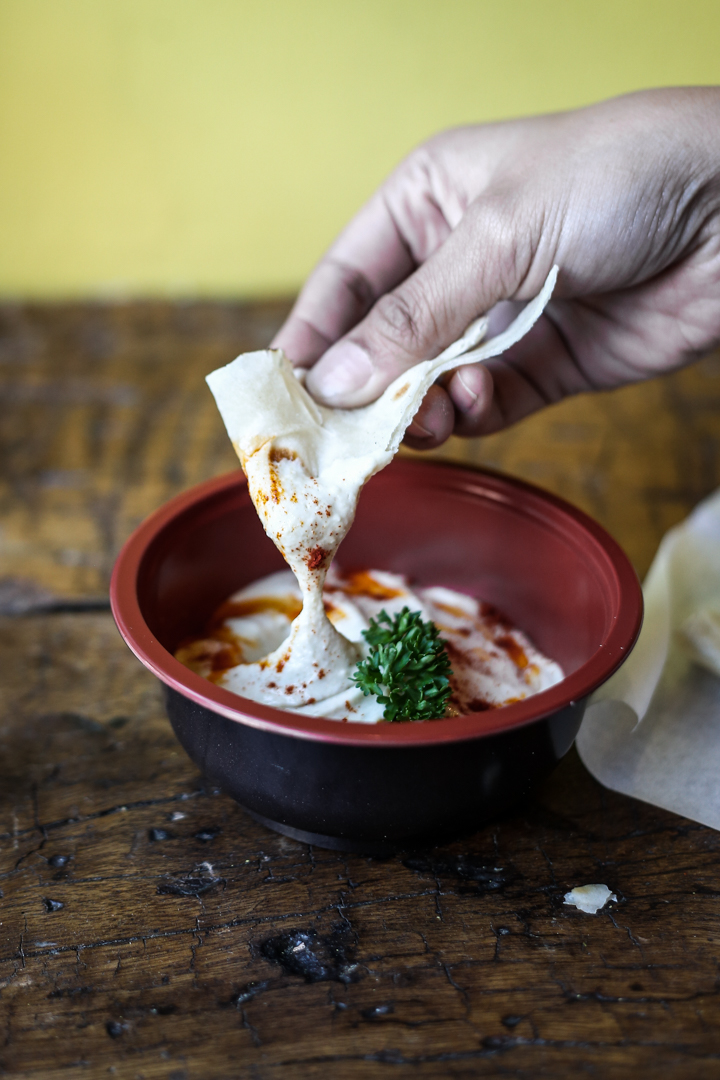 Lebanese cooking doesn't stray too far from other mediterranean cuisines either. "It's almost the same thing. The way they make it, the way they marinate [the meat], the way they put the condiments," says Salas. It's only a matter of ingredients and how they cook each dish. Lebanon's chicken shawarma has french fries in it, which elevates their version into something more interesting and flavorful. In Egypt, their falafel is made only with fava beans, compared to more common recipes that have chickpeas as a main ingredient.
If you've grown out of the usual fast food takeouts, Yalla Yalla offers a slew of appetizing dishes that are honestly better (and healthier) than a Big Mac.
TAGS: baba ghanoush falafel hummus Lebanese cuisine Lebanese food mediterranean moutabal Poblacion shawarma Yalla Yalla