Opster's transports you to a warm Ilonggo home
A sip of their kansi will make the rainy days ahead better
info
Opster's

Filipino

11 a.m. to 12 a.m.

₱

P500 for two people (approx.)
A hot bowl of kansi is the answer to our prayers during the rainy days. A mix of savory and sour, with tender beef and bone marrow, kansi deserves to be eaten more often. Many consider this native dish from Bacolod as a favorite, not only because it satisfies all qualities of being a comfort food, but also because it can also help ease hangovers. The broth, created by the bones and meat for three hours, is infused with a local Bacolod fruit called batuan, lending the soup its sour and flavorful taste. "We want to bring back the feeling and taste of an Ilonggo home," said Charles Dormido, Opster's manager.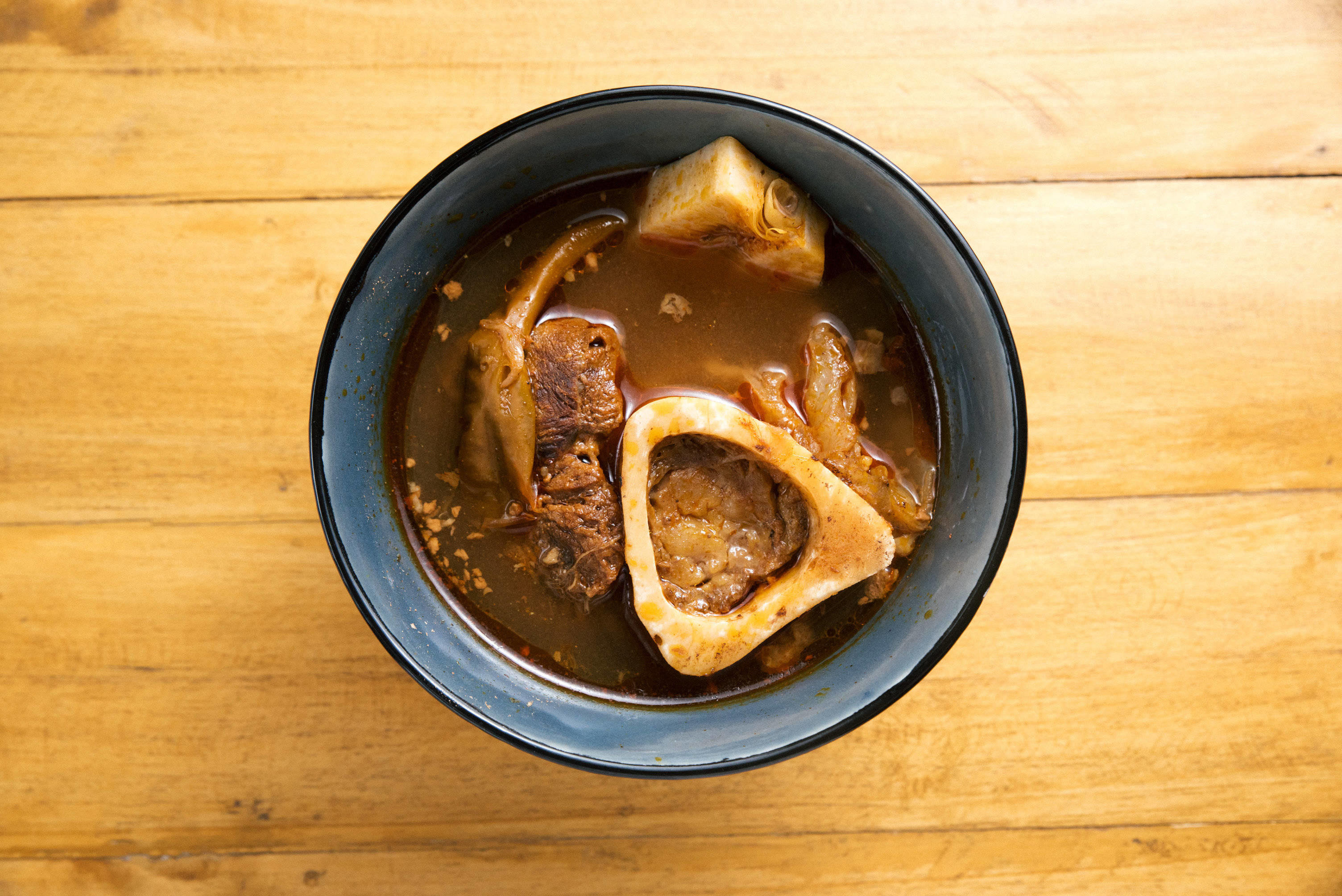 After taking a sip of the broth, a kick of spice follows through your throat that's just perfect for people who aren't into spicy dishes. Aside from kansi, breakfast staples like adobo flakes, beef tapa, chorizo recado, and karne norte are served Ilonggo-style, just the way you'd find it in any Bacolod home.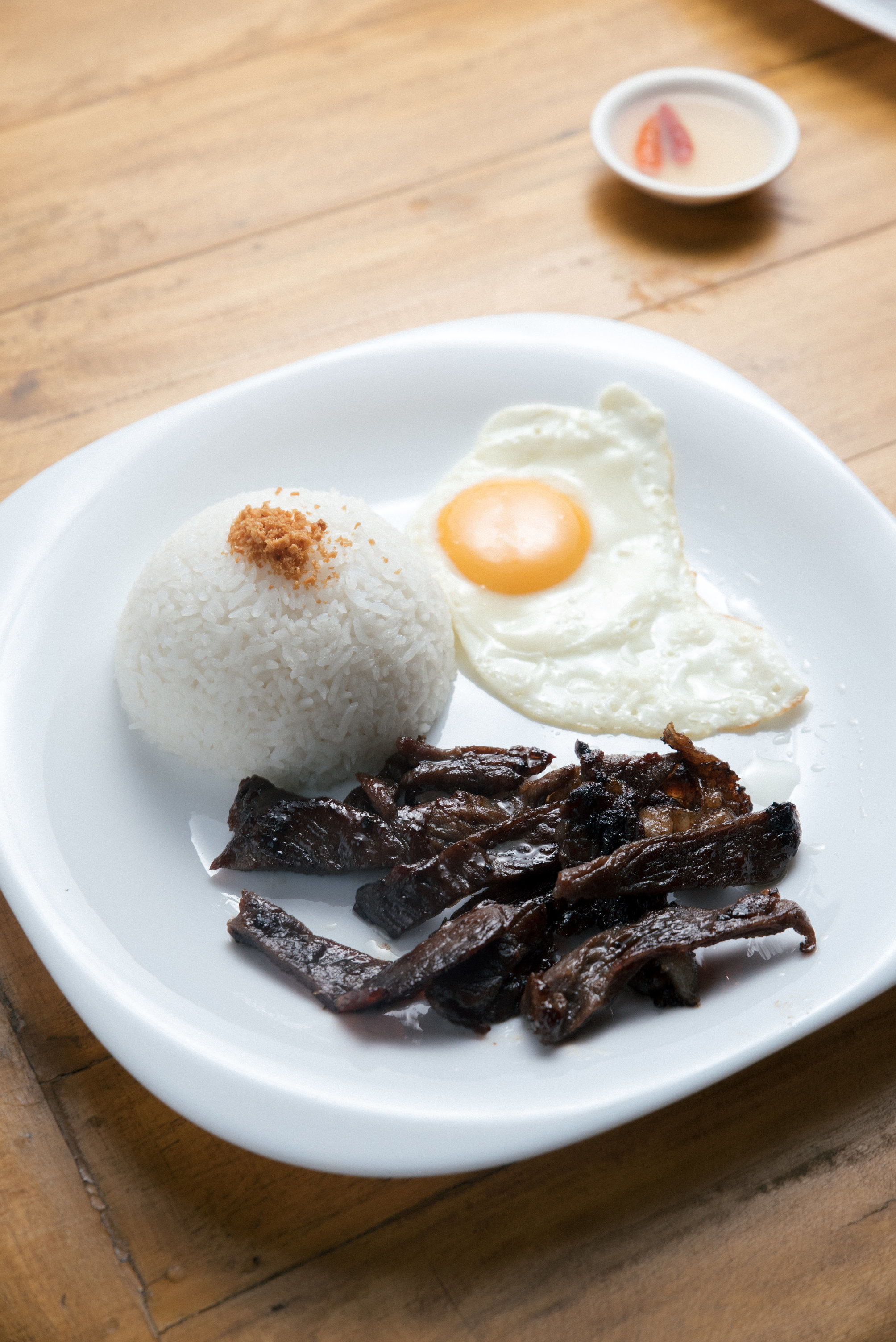 All of their ingredients are locally sourced from Bacolod, just like the beef that they use for their Negrense tapa. A mix of both sweet and savory, their tapa is chewy but not overly hard.  Their chorizo recado, isn't the usual sweet chorizo but it's garlicky and salty. According to Matti, you should mix everything, mix the meat with the rice and the egg together to enjoy the dish. Lastly, their karne norte is a tender beef brisket that is both flavorful and great for breakfast, lunch, and dinner.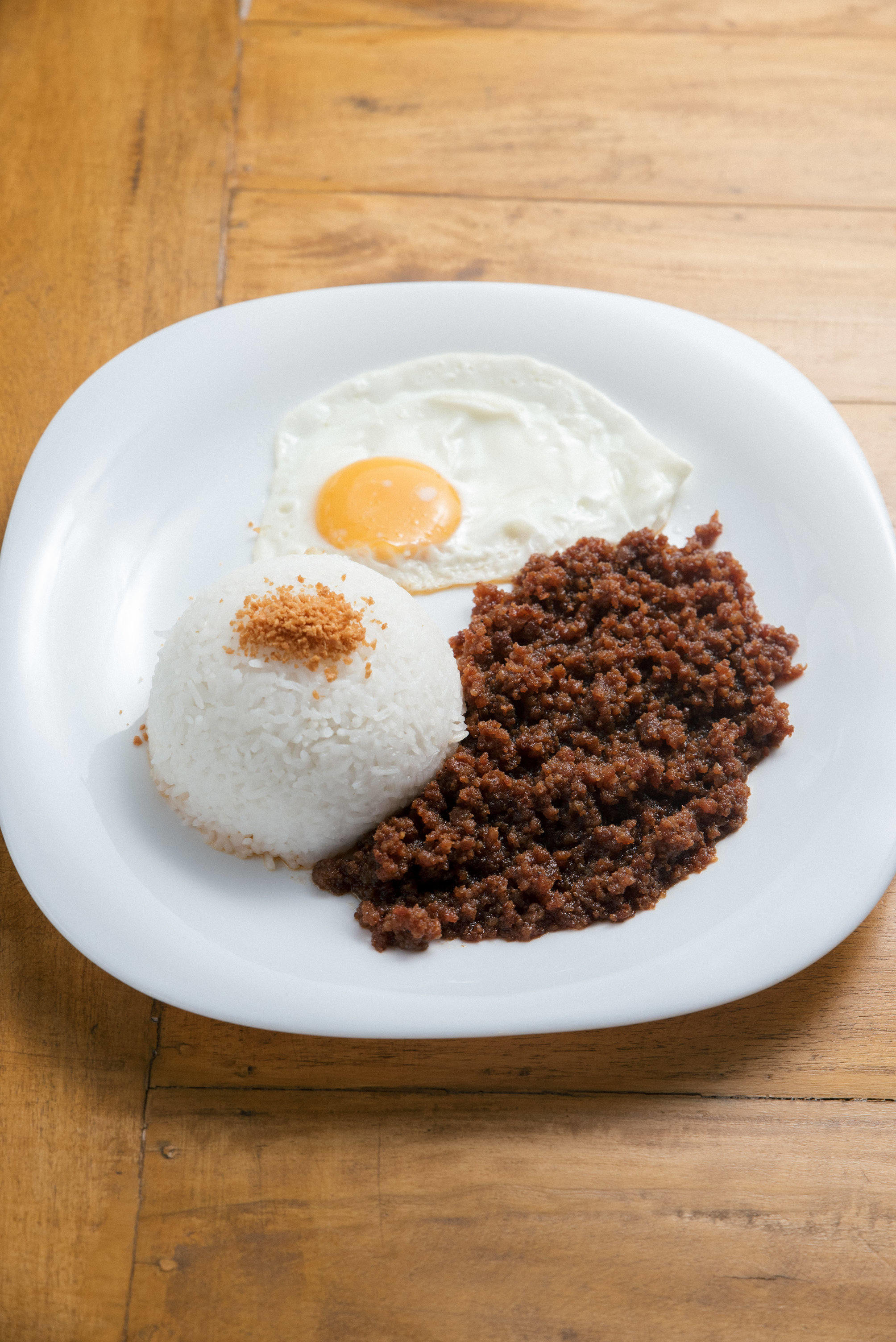 Although there's still not a lot of places offering kansi, Opster's aim to be the best in Metro Manila. One thing for sure is that if you're looking for a comfort food during the rainy days or you're just craving for some good Ilonggo-home cooked meals, Opster's is the place for you.
TAGS: Charles Dormido Kansi Negrense nolisoli.ph Opster's
WHY GO?
The real head turner is their kansi. Its broth will give you comfort during a hang-over or during the rainy days.
MENU