There's nothing more straightforward than the smoked ribs and brisket at Smoking Joint
Pregame or not, here's where you should go for after-office chow
info
Smoking Joint

American

11 a.m. to 11:45 p.m. Mondays to Thursdays, 11 a.m. to 1 a.m. Fridays and Saturdays, 11 a.m. to 10 p.m. Sundays

423-5514

₱

P2,000 for two people
We've seen smokehouses pop up all over the city lately, but before it even became the metro's trendy favorite, so to speak, a smokehouse down south had already been dishing out meats smoked to a precision.
First opened in the then-quiet BF Homes (the area is now known as one of the ideal starting grounds for new food concepts), Smoking Joint has reopened, this time in the heart of bustling Makati, at a bigger space and with a bigger menu.
If there's a starter you shouldn't miss, it's the duck salad. It might initially seem like a strange choice for a smokehouse, but a single bite is enough to convince: the tender duck meat is also smoked, drizzled with sauce, and served on a bed of fresh greens. It's tossed with wonton crisps, giving each bite a mix of textures and flavors.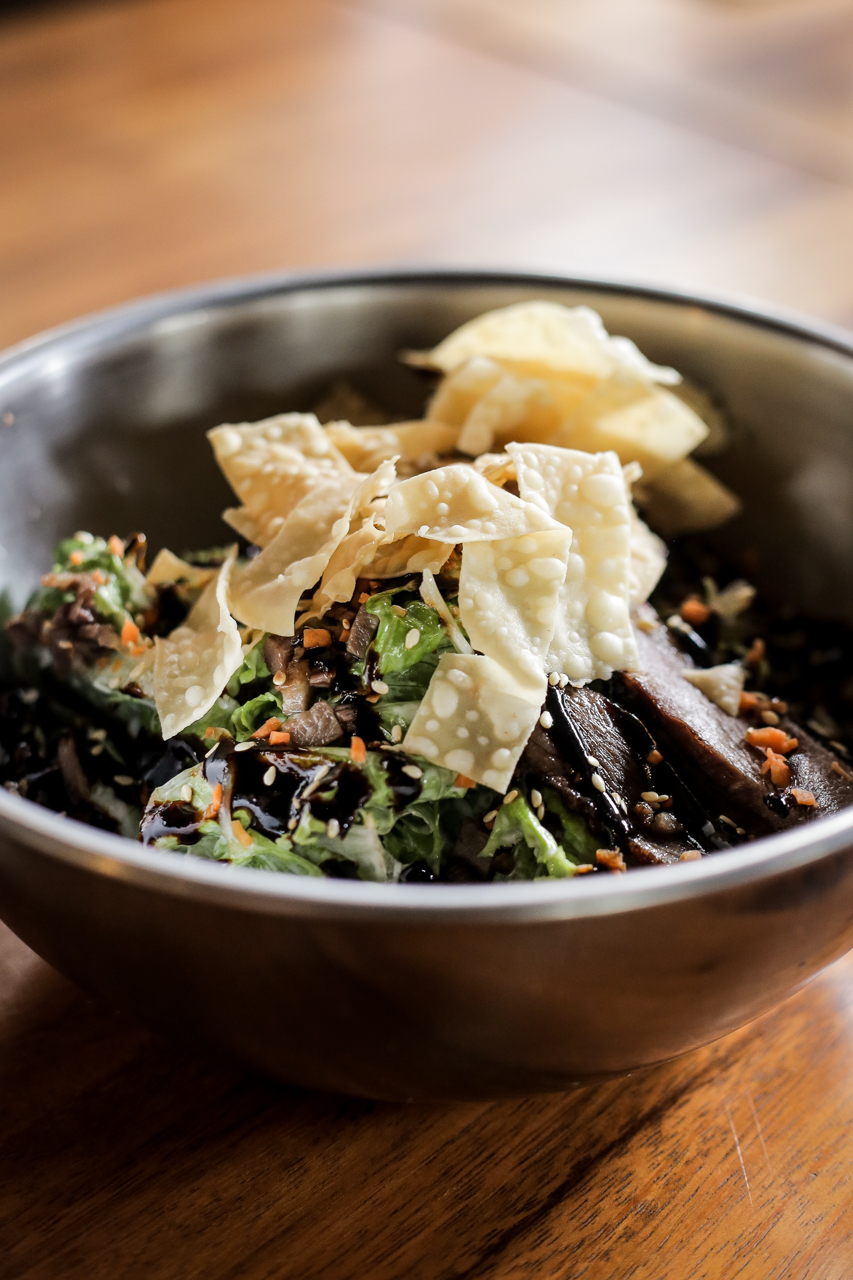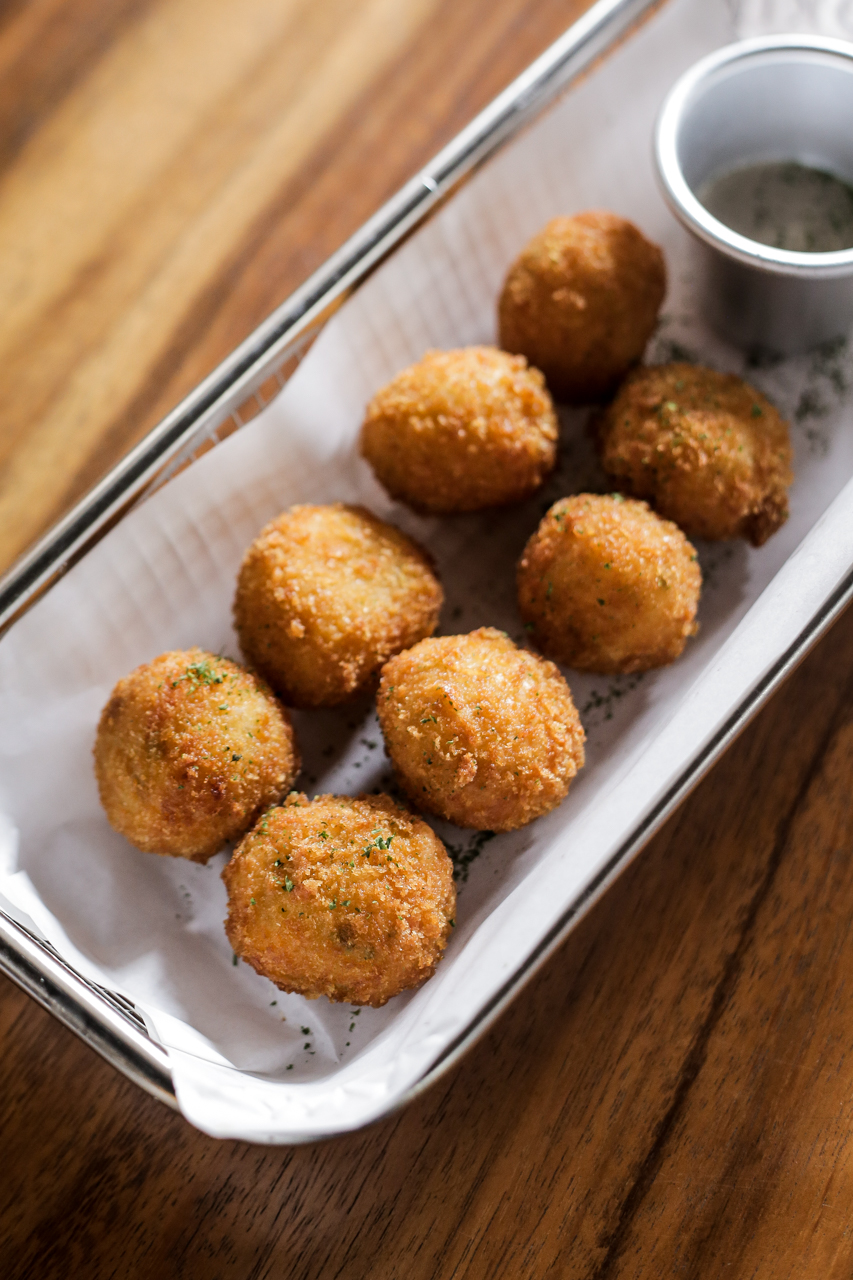 A new addition to the menu, the jalapeño poppers also make for a good appetizer, or even paired with any of their cocktails or beers if you're looking for some pre-game chow. As the name implies, these poppers have jalapeño bits, stuffed in fried, breaded rice balls.
For the main event, you have a choice of three smoked meats: ribs, brisket, and pulled pork. These meats are treated with Smoking Joint's special spice rub, and smoked "low and slow" for several hours in 200 degrees F. The result is a piece of meat that is smokey, but doesn't overpower flavors of the meat, with the rub and sauce.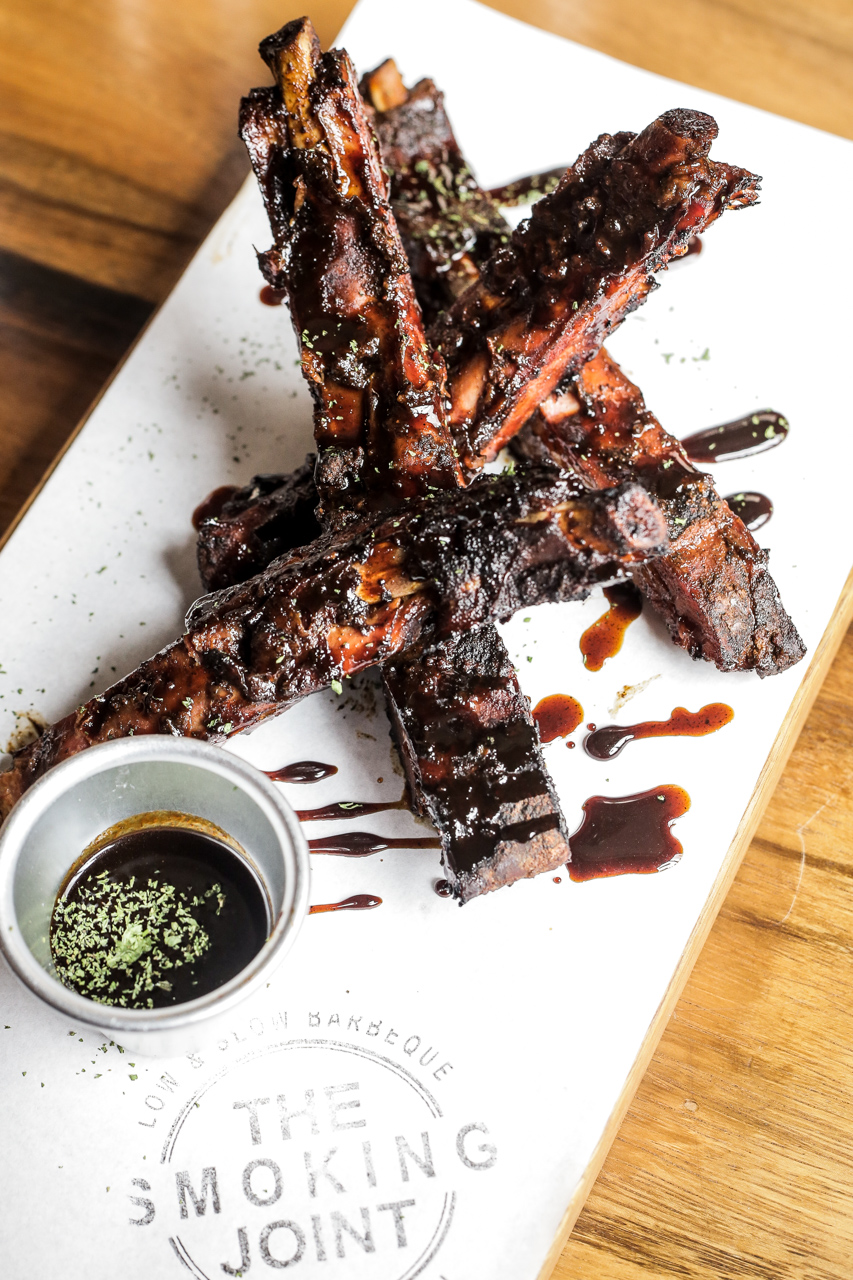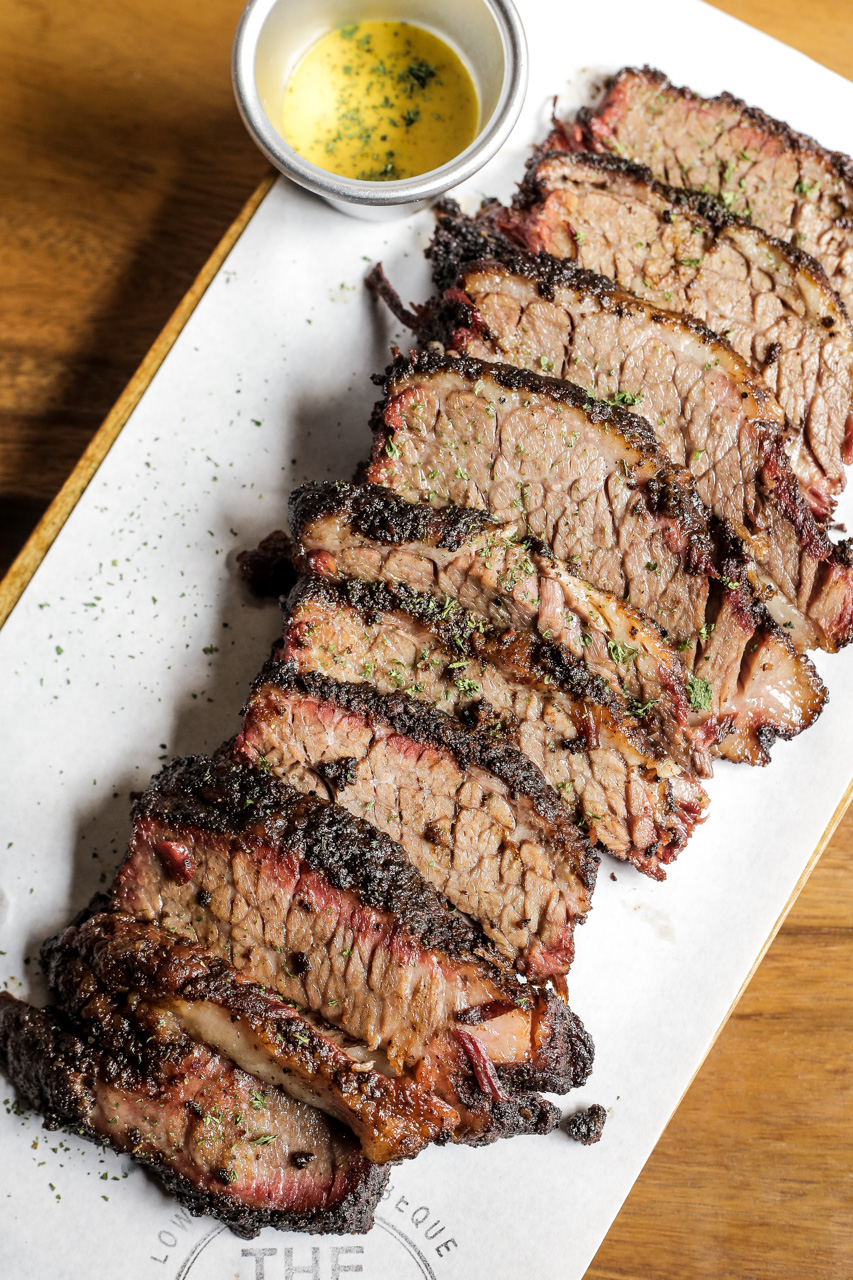 It's obvious how smoking is serious business here. Getting meat perfectly smoked lies not only in getting the temperature right, but also understanding how different types of wood can affect the flavor.
Single servings of the ribs and brisket come with either dinner rolls, fries, or flat pan de sal (made in house). To break the savoriness of all the meat, pair it with other equally delectable sides: the cornbread, also made in-house, is served wrapped in banana leaf, almost reminiscent of the traditional Filipino treat, bibingka.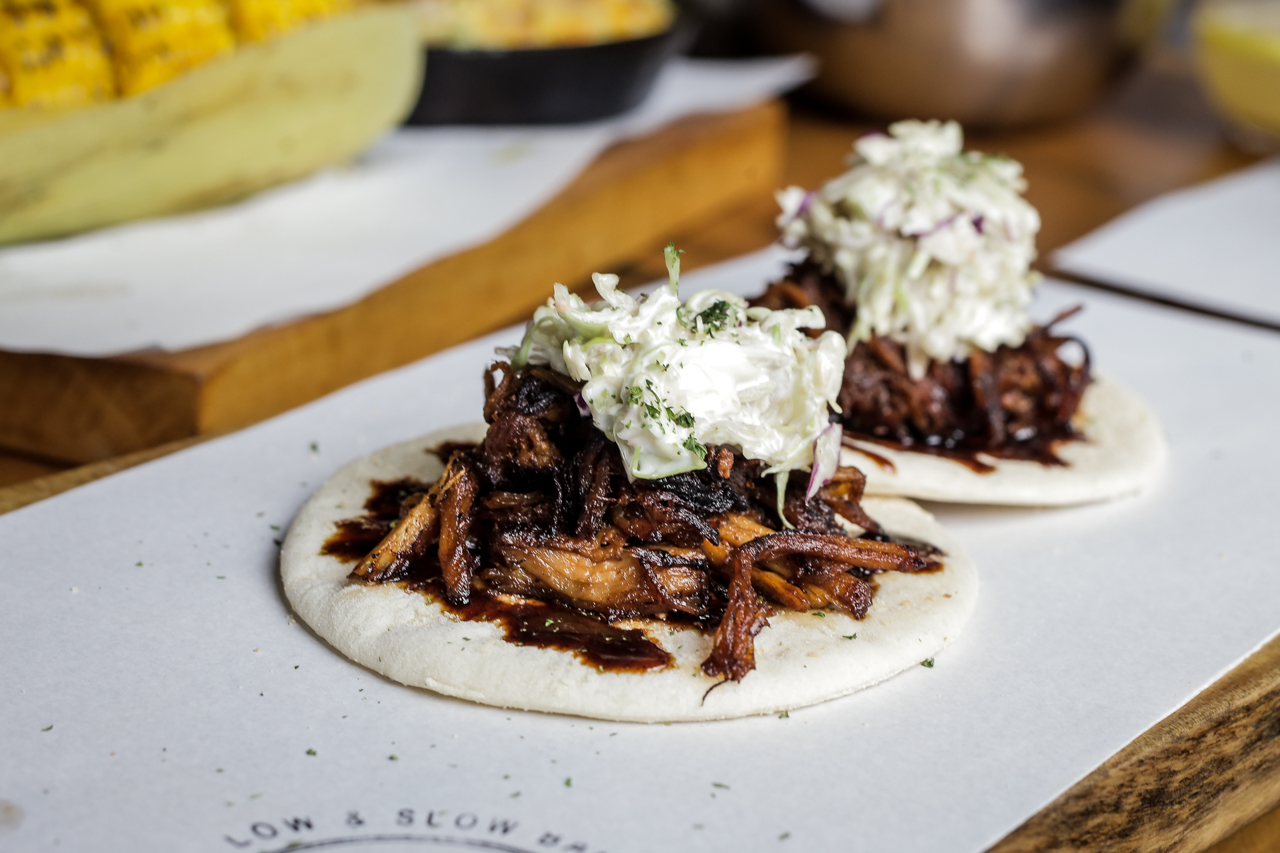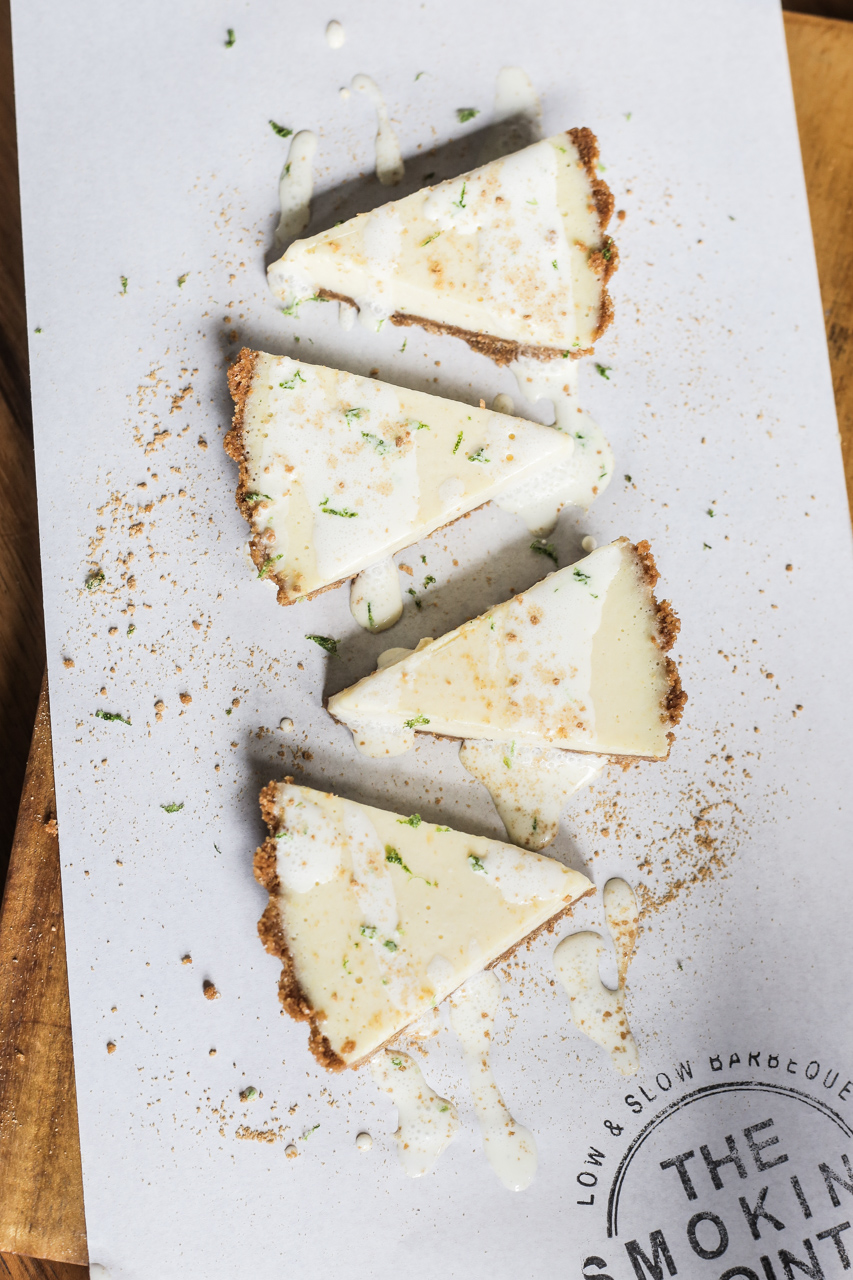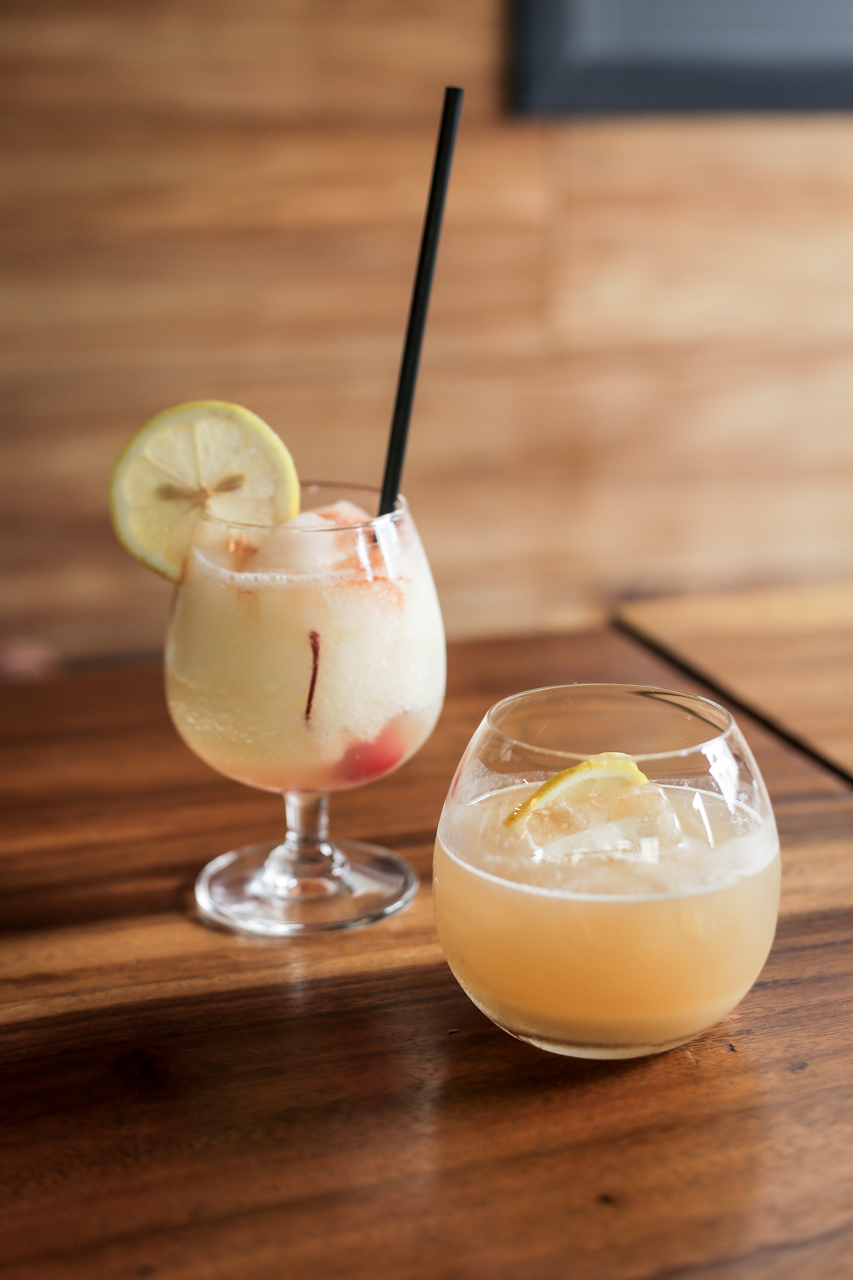 Though there's only one dessert item on the menu, it does a good job of capping off any meal. The calamansi cream pie comes in four small tart slices, making it easy to slice and bite into. The tartness of the calamansi instantly refreshes the palate.
Another (off the menu) way to cleanse after a meaty feast: a selection of tea is also available. Just ask for the available brews at the bar. It's a surprising find for a smoke house, but a welcome one nonetheless. But if you're at the bar anyway, might as well go for a cocktail or two.
TAGS: Bar brisket meat nolisoliph pulled pork ribs smoking joint
WHY GO?
Their smoked meats are perfectly tender, but doesn't crumble or fall off the bone when sliced. The duck salad is also a good, balanced dish if you're looking for good meat with something healthy.
MENU